245 people attending
0 places left
9 people waitlisted
Event booking closes on Aug 23 at 15:00:00
Relax and chill or #GetOutMore and have an action-packed weekend!
You read that right - BIG Summer Camp 2021 is happening!
Taking place over the August bank holiday weekend, we'll be enjoying great activities and entertainment, and while away the Summer days with a relaxed, chilled out vibe on site and great fun with friends, old and new. 
Situated between Chichester and Brighton on the South coast, our BIG Summer Camp is the perfect way to spend you Bank Holiday Weekend. We don't just plan the outdoor activities - of which there will be a great variety, including cycling, water sports, and a range of walks  - we also bring everything together for you in one place. So not only will there be plenty of daytime outdoor activities but also evening entertainment, and the comfortable clubhouse serves a range of meals, snacks, and of course, drinks! 
You can be sure that everyone you meet is a member of OutdoorLads (or Rugby Club staff) as we have exclusive use of the site. 
We've a range of activities in and around our the coastline and the South Downs, for you to do as much (or as little) as you desire! We have a range of day walks and paid activities on offer, alongside which we also offer evening entertainment plus food and drink throughout the day. 
In the evening, the bar is open until the early hours with entertainment including a DJ revving up the dancefloor on the Saturday and Sunday evening. 
Extras
Like camping, but not the hassle? Have a campervan you want to bring? Book a hardstanding pitch (no electric available) at an additional cost of £10 for the weekend, here. 
Events
There'll be a wide variety of activities over the course of the weekend. We'll list them here as they're confirmed. There'll be loads of walks, cycles and other exciting events such as sailing and paddling!
All meeting points are at the camp, in the bar area, and times / meeting points will be displayed in the bar on arrival for you to check.
Friday
Sign up to our New Friends Social for Friday night - get chatting to new faces!
[more events coming soon]
Saturday
[events coming soon]
Sunday
[events coming soon]
Campsite Information
The camp is in a fantastic spot on the south coast, less than 2 miles from the sea and with the South Downs on the doorstep. The site is easily accessible with good public transport links both from the A23, A27 and local rail. 
Camp Facilities
Licenced Bar
Food served every day
Hot showers
Toilets & wash rooms
Changing areas
Washing up area
Drinking water taps
Tent pitches
Floodlit camping area on Friday evening
Camp Rules
No glass policy. This is a rugby club with pitches - this rule will be strictly enforced
You must respect other campers and their property
Quiet camping between 23:00 and 07:00 - there are designated areas to socialise and talk away from peoples' tents
Please pitch tents at least 6 feet / 2 metres apart. Any closer and it represents a fire risk
Campervans, caravans or motorhomes only permitted if you have a booked and confirmed a campervan / caravan / motorhome place (available separately at additional cost here.) No awnings allowed. Maximum of 15 campervans / caravans / motorhomes, all of which must be on the designated hard standing area. You will NOT be able to arrive in such a vehicle and park it in the car park.  Note - these rules are imposed by the venue. 
No dogs on site - this is a rugby club with pitches. This will be strictly enforced. 
Open fires are not allowed at all. Any BBQ's must be at least two feet off the ground, although the use of BBQ's is subject to change at the club's discretion. 
You are responsible for keeping your camping area clean and tidy - please ensure it is left in the state you found it when you leave
IMPORTANT! - Participation Statement
You MUST complete a Participation Statement, here, in addition to booking your event space before attending an OutdoorLads event. You only need to complete this Participation Statement once, not for each event you attend. 
COVID-19 – IMPORTANT, Please read the following before you sign up to this event:
Anyone with COVID-19 symptoms, even if they are extremely mild, or who lives or is in a support bubble with someone showing symptoms, is asked not to attend. This is in line with the government's coronavirus advice.
You must also immediately self-isolate and not attend the event if you or someone in your household or support bubble shows coronavirus symptoms or tests positive. You can find the NHS self-isolation guidance here.
This event takes place after 21 June 2021, which is currently the earliest date by which the Government hopes that we will have entered Step 4 of the Roadmap out of lockdown. At step 4, the Government hopes to have removed all legal limits on social contact. 
It is possible that Step 4 takes place at a date later than 21 June 2021 and could affect this event. We will review the situation as things change and will advise members signed up to the event if there are changes necessary to ensure compliance with restrictions in place at the time of the event. 
If the event is unable to proceed sue to Covid-19 restrictions, a replacement date will be offered, or a full refund. 
We must all remember that COVID-19 remains a part of our lives. We are going to have to keep living our lives differently to keep ourselves and others safe. We must carry on with 'hands, face, space'. Comply with the COVID-Secure measures that remain in place. Meet outdoors when we can and keep letting fresh air in. Get tested when needed. Get vaccinated when offered. If we all continue to play our part, we will be that bit closer to a future that is more familiar.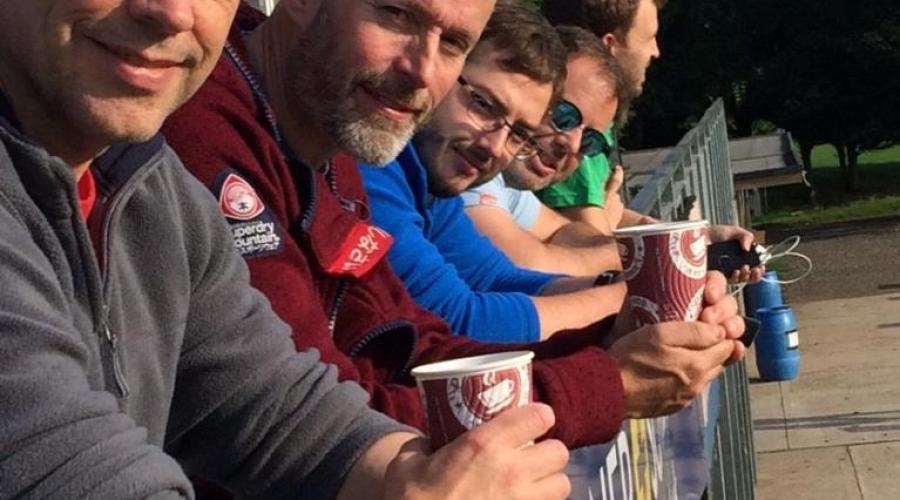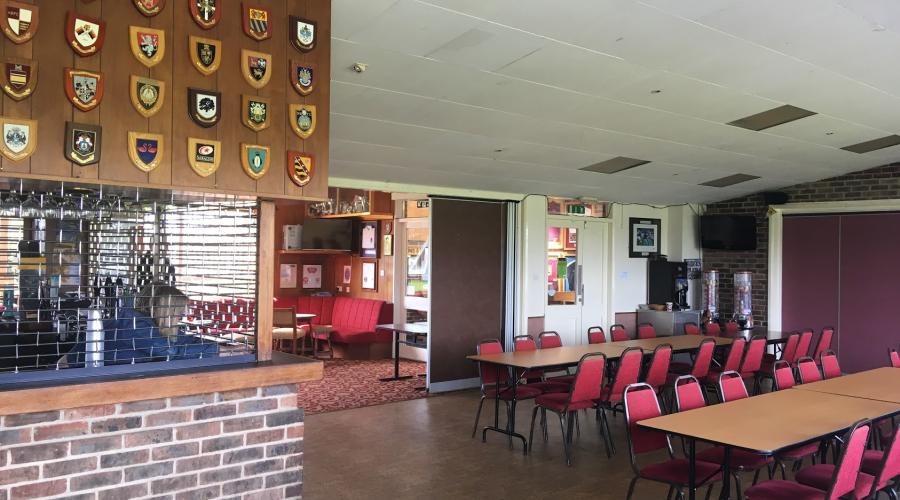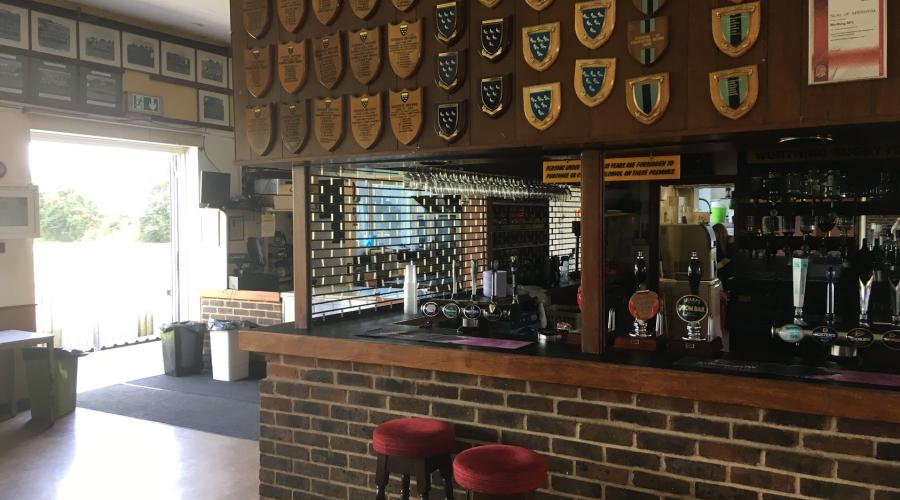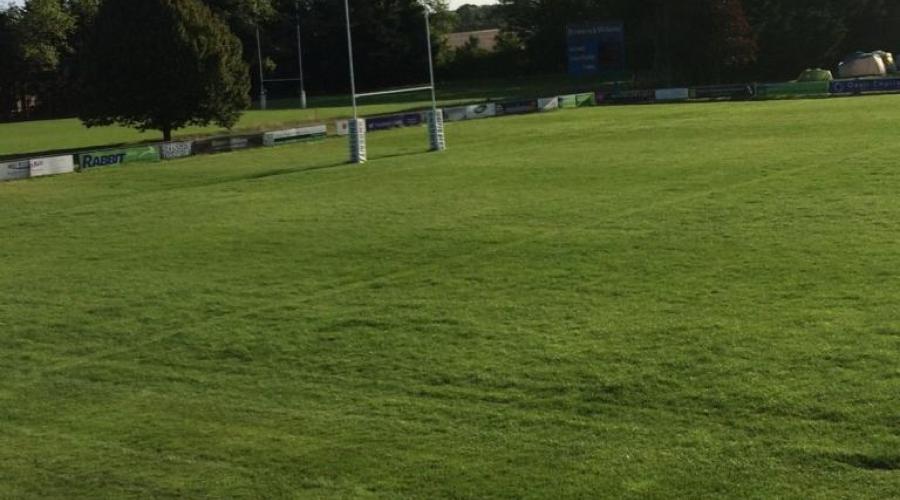 What to bring
If you haven't been camping since you were in the Scouts here is what you need. If it's your first trip you are likely to want to get away with the bare minimum.
Tents start off relatively cheap but as they say you get what you pay for. These tend to start from £10 upwards ('festival tents') that are light and do the job – but only just. You may find that they leak, break or blow away.
A thin foam 'carry mat' is good to sleep on (under £10) and you can use your clothes to make a pillow. Or if you have the room places like Tesco often sell air beds that cost as little as a fiver.
Don't forget you will need something to sleep in. You can buy a sleeping bag from as little as a tenner. This will tend to be thin but will do the job at most summer camps. At camps later in the year you will want something warmer though.
Some places such as Argos/ASDA sell camping sets where you can buy a tent, sleeping bag, sleeping mat and a lamp for approx. £50-£60.
If you have friends that camp you may find it beneficial to talk to them first and they may even lend you some kit.
You can easily beg a cup of tea from more seasoned campers – but it helps if you have a cup, and don't forget a plastic glass if you like your wine! If you are coming by car, a folding chair (£10) is great. As you may be sitting outside late into the evening. Some proper warm clothing always comes in handy – even in the summer. Don't forget a torch, or you may never make it back to your tent. Finally, ear plugs are always a great idea.
Once you have been once or twice you will know what kit you need to be able to cook a full English breakfast and host a party for 8 in your tent. Until then the above basics will see you right.
The above information will help you with the camp its self, depending on the activities you choose to do you may need to bring further kit. However its worth noting that any of the activities where special kit is need it will be provided, in most cases all you will need is walking boots, clothes, and a small back-pack (bring a few changes of clothes and footwear).
Food & drink
We will be serving breakfast and dinner which is available for you to buy from the bar area, alongside a range of light snacks throughout the day.
The bar (and maybe the outside bar too!) will be open throughout the day for your use. Alternatively, you can bring cooking equipment and cook for yourselves, but you must not light fires, and stoves / BBQ's must be kept at least two feet off the grass to avoid damaging the pitches. 
Meeting & times
Aug 27 - pm
Location
50.8231597, -0.47284999999999