Big SPRING CLIMB 2020 - Hookers Workshop
5 people attending
5 places left
Suitable for Boulders climbing at grades V2 to V4/5
This event is part of The Big SPRING CLIMB 2020; our weekend of indoor climbing and bouldering in Manchester - check out the main event page for more information on what else is going on!
COACHING WORKSHOP - Hookers Workshop (1:00PM)
This is a coaching session focussed on improving your ability to heel hook and toe hook. These are often under-utilised techniques that once mastered, magically transform a beginner in to an intermediate climber and open up so many more routes.
This workshop will be lead by one of the centre's most experienced coaches and will be tailored to the experience of the group, however you should already be bouldering between around V2 & V4/5 to make the most of this session.
As part of Big Spring Climb 2020, Rock Over have kindly offered to set a mini competition for us, which will include a route requiring this skill, so you had better pay attention!! 
This event cost covers the coaching session only. You will also need to pay the entry cost for Rock Over, which is £6, on arrival. Please see the main bouldering event page for more details or see the venue information below and if you haven't been to the Rock Over bouldering centre it is advisable to register before attending to save time checking in through their website.
For your own safety and comfort, please make sure you arrive at the centre in good time to allow you to warm up before the coaching session starts!
PARTICIPATION STATEMENT
Please note that every person participating should be aware of (and accept) that those members perceived as 'in charge' or leading the event are not necessarily qualified, do not need to be qualified, and are not regarded by OutdoorLads, or themselves as 'technical experts' but are amateur climbers with some experience and who are happy to impart their knowledge. Any advice given should be considered with this in mind by the recipient. All those attending the event must also be aware of the centre's own terms and conditions of participation and abide by them, along with any instructions given by the centre's staff. Everyone must also take responsibility for their own safety while participating in Indoor climbing events.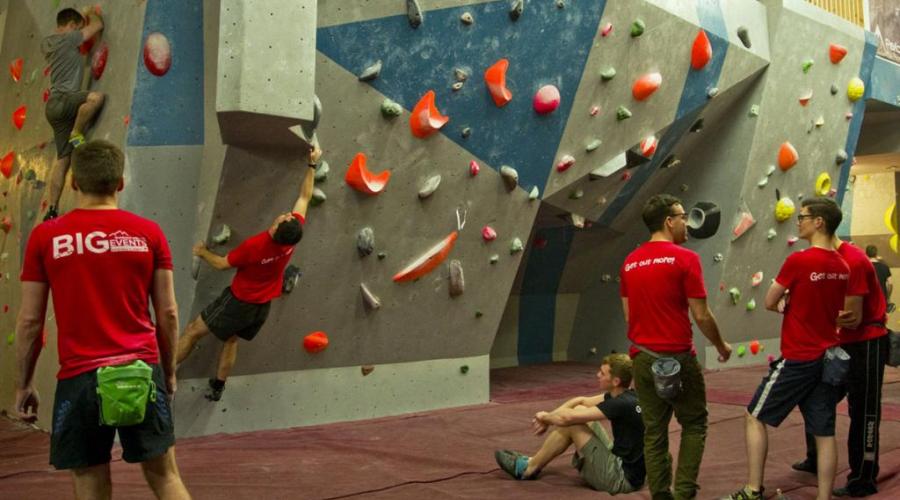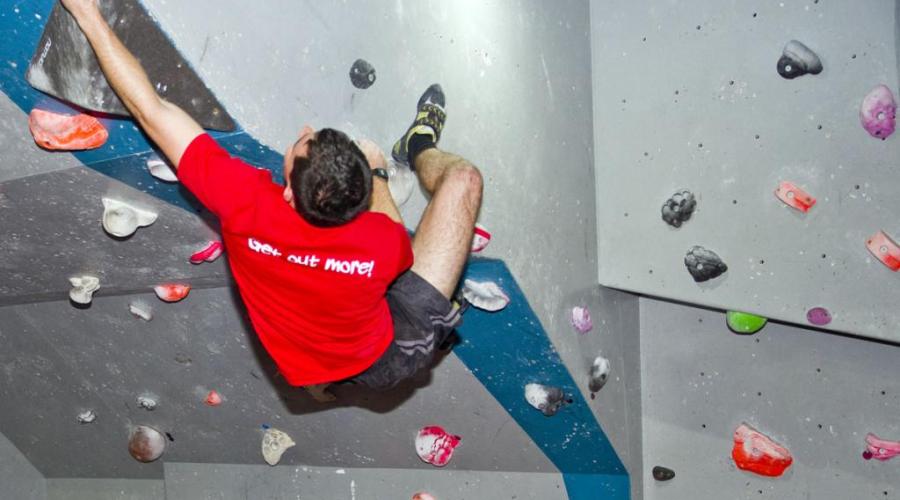 What to bring
You don't need much equipment for bouldering at all, which is another part of its appeal. The only specialist kit you will need are (rock) climbing shoes which can be hired from the centre if you haven't got your own.
What to wear

It is best to wear either shorts, combats or tracksuit bottoms. No jeans or any form of trouser which hampers movement. A t-shirt or vest is also suitable. If you have any OutdoorLads branded clothing then please try and wear this as it will give the group a good level of visibility. Any jewellery such as rings, watches, chains or bangles should be removed before beginning the session to prevent injury.
Food & drink
There is a cafe area at the centre where hot and cold drinks along with snacks can be purchased. Bottled drinks can also be purchased here.
Meeting & times
Mar 07 - pm