Big SPRING CLIMB 2020 - Bouldering
40 people attending
35 places left
Event booking closes on Mar 7 at 11:00:00
Suitable for all abilities, including beginners!
This event is part of The Big SPRING CLIMB 2020; our weekend of indoor climbing and bouldering in Manchester - check out the main event page for more information on what else is going on!
The main event on the Saturday will be Bouldering at Rock Over in Manchester city centre, the home of the OutdoorLads' weekly bouldering events in the North West. This venue has one of the biggest competition walls in the UK as well as a regular training home for the GB Climbing Team in preparation for their Olympic debut later this year! 
As part of the event Rock Over are kindly putting on a mini competition for us! This will be a set of 10 problems around the centre and the winner will receive a prize from Rock Over! So to prepare yourselves why not try one of the workshops below? You never know... You might pick up the skills needed to win the competition!!
What is Bouldering? It's a form of climbing, often considered as the 'purest' form of climbing because of its emphasis on technique, balance, and body positioning, without the need for ropes. If you're a seasoned boulderer, you won't need convincing of its benefits: from the physical - improved strength, tone, balance, power and coordination; mental - problem solving, focus, concentration and body awareness; to the emotional - relaxation, a sense of achievement and a feeling that mind and body are working together perfectly ('feeling psyched'). On top of all of this, bouldering is a very social sport, where you can hang out with mates, and each have a go and discuss solutions to the routes (known as 'problems') regardless of ability. 
Who's it for? This event is for members of all abilities, whether you're a pro climber, or an absolute beginner whose never climbed much more than a staircase before, you're sure to have fun and hopefully improve your bouldering as part of this event and the workshops we'll be running during the afternoon. These include; 
Beginners; If this is your first time bouldering just sign up to this event and look out for our leaders in black OutdoorLads t-shirts on the day! They will give you a free introduction/guided session and go through everything you will need to know to start bouldering safely.
Hooker's Workshop; (1:00pm) Develop your skills with coaching from one of the centre's most experienced coaches, focussing on improving your ability to heel and toe hook (sign up here).
Building on your Bouldering; (2:00pm) Feel your bouldering ability has plateaued? Looking for some tips and techniques to push your grade. Then give this professionally coached session a shot – aimed at improving your all round bouldering ability (sign up here). 
What will it cost?  Rock Over are very generously offering members of OutdoorLads a discounted entry rate of just £6 for the day, which is payable upon entry. For more information see the venue details below and if you haven't been to the Rock Over bouldering centre it is advisable to register before attending to save time checking in through their website.
PARTICIPATION STATEMENT
Please note that every person participating should be aware of (and accept) that those members perceived as 'in charge' or leading the event are not necessarily qualified, do not need to be qualified, and are not regarded by OutdoorLads, or themselves as 'technical experts' but are amateur climbers with some experience and who are happy to impart their knowledge. Any advice given should be considered with this in mind by the recipient. All those attending the event must also be aware of the centre's own terms and conditions of participation and abide by them, along with any instructions given by the centres staff. Everyone must also take responsibility for their own safety while participating in indoor climbing events.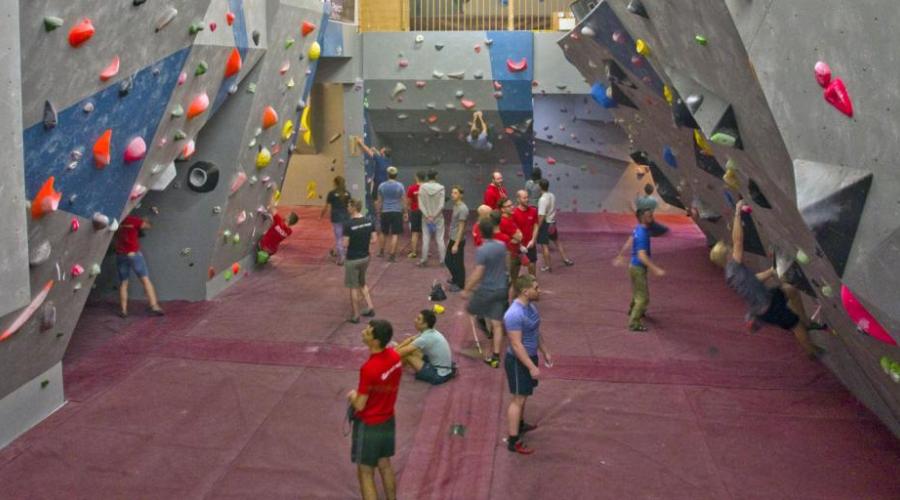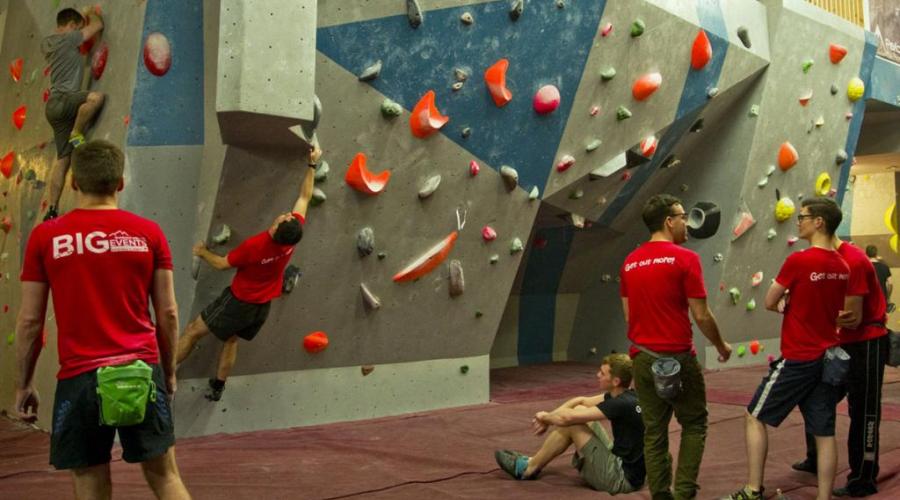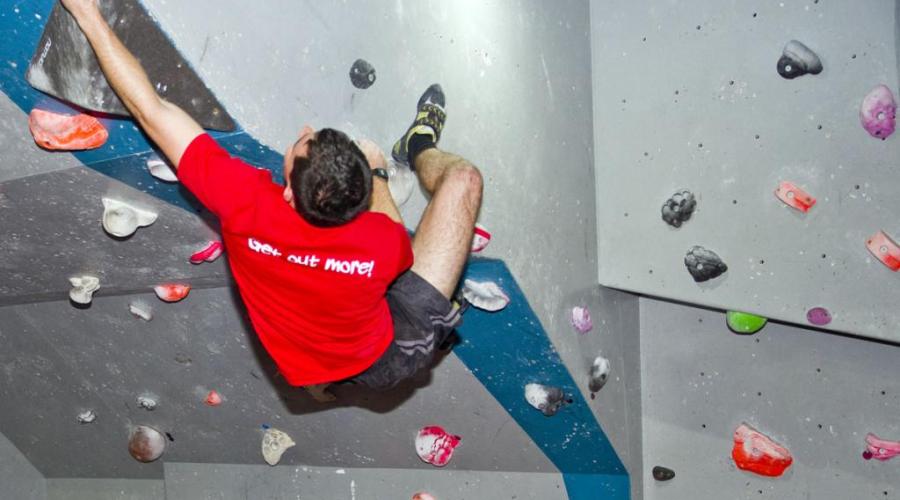 What to bring
You don't need much equipment for bouldering at all, which is another part of its appeal. The only specialist kit you will need are (rock) climbing shoes which can be hired from the centre if you haven't got your own.
What to wear

It is best to wear either shorts, combats or tracksuit bottoms. No jeans or any form of trouser which hampers movement. A t-shirt or vest is also suitable. If you have any OutdoorLads branded clothing then please try and wear this as it will give the group a good level of visibility. Any jewellery such as rings, watches, chains or bangles should be removed before beginning the session to prevent injury.
Food & drink
There is a cafe area at the centre where hot and cold drinks along with snacks can be purchased. Bottled drinks can also be purchased here.
Meeting & times
Mar 07 - pm