Winter Pride - Maspalomas
25 people attending
25 places left
Do as much or little as you wish
Many of us have discovered that wherever we go in the world, we often bump into another OutdoorLads member. This happens even more often in popular LGBT holiday destinations, and especially during pride events. We are aware that plenty of our members are once again heading to Winter Pride in Gran Canaria this year, so we have arranged a series of opportunities for us all to meet up and enjoy the festival together.
There's no obligation to do everything - just pick and choose what suits your plans, safe in the knowledge that a bunch of friendly OutdoorLads members are only a message away. Sign up to this event page so we can keep in touch with everyone about plans, meeting places etc.
This is a great chance to get together with your existing OutdoorLads friends and to meet new ones. If you have friends with you who are not already members, bring them along - they will be very welcome. If you are travelling alone, this could be the perfect way to experience the pride weekend with others. 
Vineyard Visit - Tuesday 8th or Sunday 13th November - 1pm - €65
Situated within the stunning landscape of the Bandama Volcano just south of Las Palmas, Bodega Los Lirios is a family-run vineyard which has maintained wine production for over a Century. Covering 7 hectares of volcanic soil, Los Lirios produces some of the best traditional Canarian wines of the archipelago.
On arrival you'll be taken on a tour of the vineyard, after which we'll join the Team at Bodega Los Lirios for a relaxed afternoon of Wine, Home Cooked Traditional Food and Live Music.
A group of us took this trip last year and we had an excellent afternoon relaxing with great wine, food and live music.
This is a trip organised by local company, CanCanaria. Booking should be made via their website by clicking here (for Tuesday) or directly by email to CanCanaria on bookings@cancanaria.com (for Sunday).
Sunset Sea Kayaking - Wednesday 9th November - 3pm - €45
Experience Gran Canaria's spectacular coastline from the unique vantage point of your two person sea kayak. Paddle with us as we set off along the coast, with plenty of stops to rest and swim in the sea, culminating with a unique sunset view not to be missed. We'll also attempt a beach landing and enter caves depending on the sea conditions. (If you are a solo traveler, we will team you up with a suitable partner).
A group of us took this trip last year and to see the calm, beautiful sunset while floating in a kayak was an exceptional expereince and well worth the effort.
This is a trip organised by local company, CanCanaria. Booking should be made via their website by clicking here.
Paddle Boarding & Snorkelling - OutdoorLads EXCLUSIVE - Thursday 10th November - 10am - €90
SUP (Stand up Paddleboarding) is a fun way to enjoy on the water with the benefit of a full-body workout. The combination of SUP and Snorkeling gives you a unique vantage point for viewing what is under the water and out on the horizon.
CanCanaria is a local outdoor pursuits comany run by former OutdoorLads Chairman Patrick. This trip is limited to 12 places and has been organised exclusively for OutdoorLads members. To book this trip you will need to email CanCanaria directly on bookings@cancanaria.com.
OutdoorLads Pride Social - Thursday 10th November - 10pm - Kiki Bar, Yumbo Centre
At our social events we love telling prospective members all about OutdoorLads and encouraging them to get involved. Anyone who is interested in joining (whether UK based or from further afield) and would like to know more is very welcome to come along, meet some new friends and hear all about us.
The venue is Kiki - a popular, lively bar in the Yumbo Centre (the hub of Gran Canaria's gay scene). Wear your red group t-shirt and enjoy an evening with friends old and new.
Surfing - Friday 11th November - AM - €55
This group class is designed for beginners or those who have tried before. A professional instructor is assigned to small groups to allow for the most personalized teaching possible. The course is perfect both to do alone or to share with a friend or partner and is structured to match your level of skill and experience. To book this trip you will need to email CanCanaria directly on bookings@cancanaria.com.
Pride Walk - Friday 11th November - 2pm - meet at Mardi Gras Bar, Yumbo
The Pride Walk is Winter Pride's equivilant of a parade, with more than 20,000 participants. Come along as OutdoorLads and CanCanaria walk alongside eachother in our red group t-shirts to promote the group and to celebrate Pride together.
Did you know...?
We have also teamed up with CanCanaria for a full week of outdoor activities in January 2023 on our Gran Canaria Adventure Week - click here for more details.
IMPORTANT! - Participation Statement
You MUST complete a Participation Statement, in addition to booking your event space before attending an OutdoorLads event. You only need to complete this Participation Statement once, not for each event you attend. 
Anyone with COVID-19 symptoms, even if they are extremely mild, or who has recently tested positive for Covid-19, is asked not to attend.
Photos: Leader's own and used with permission.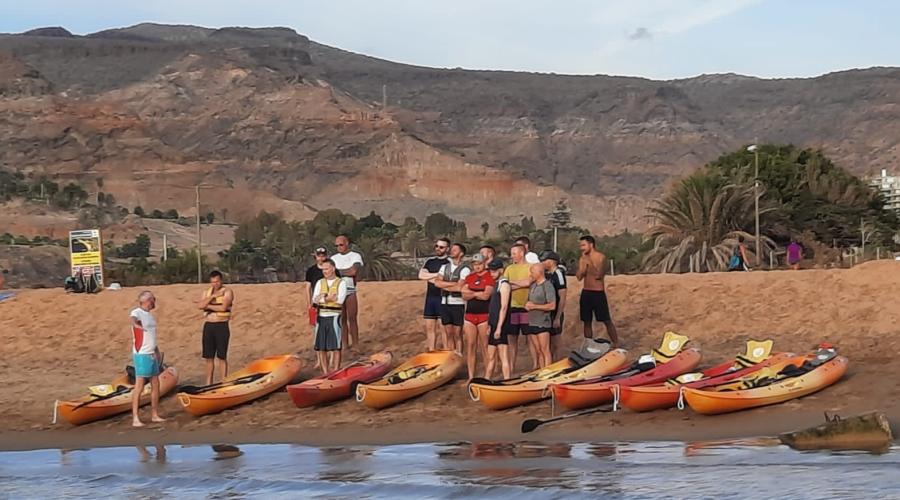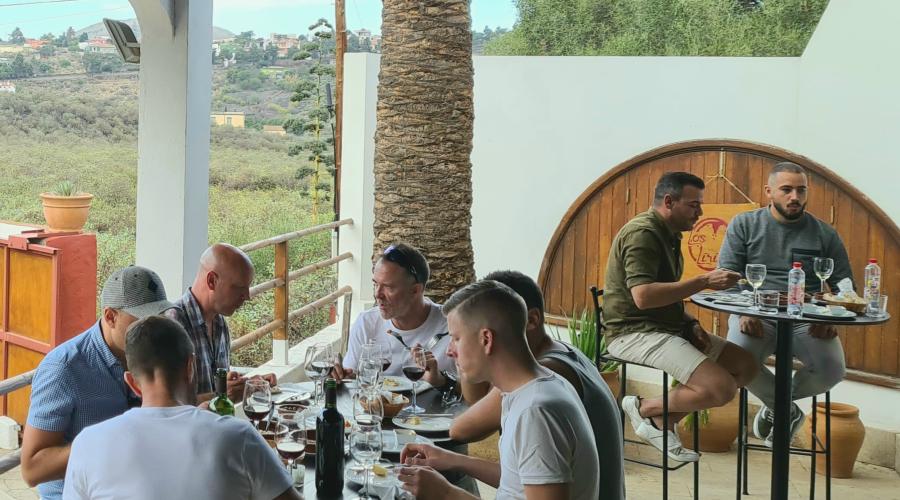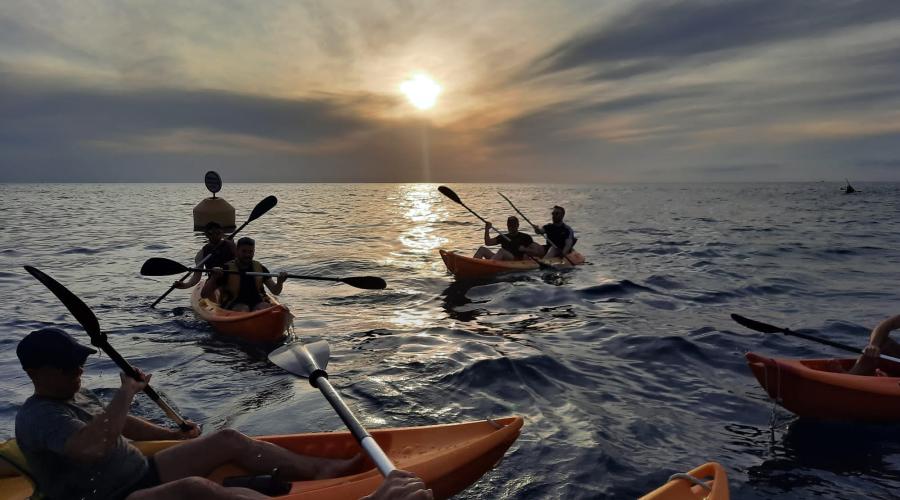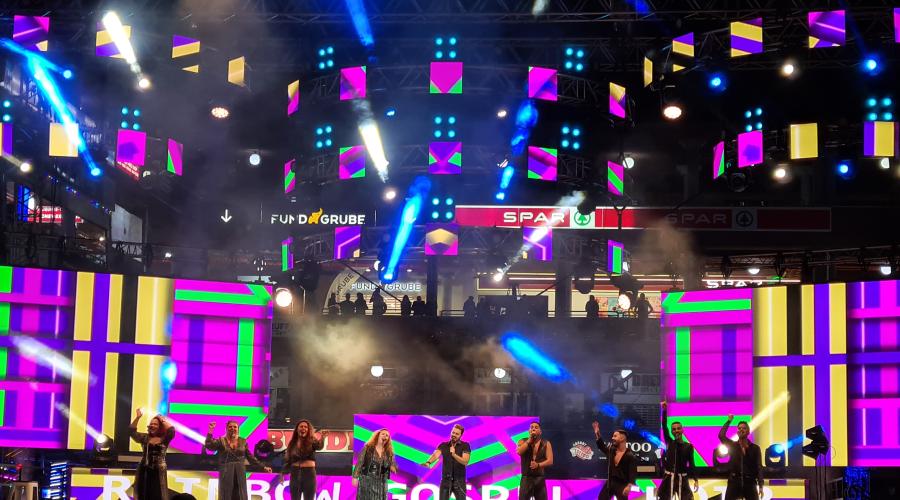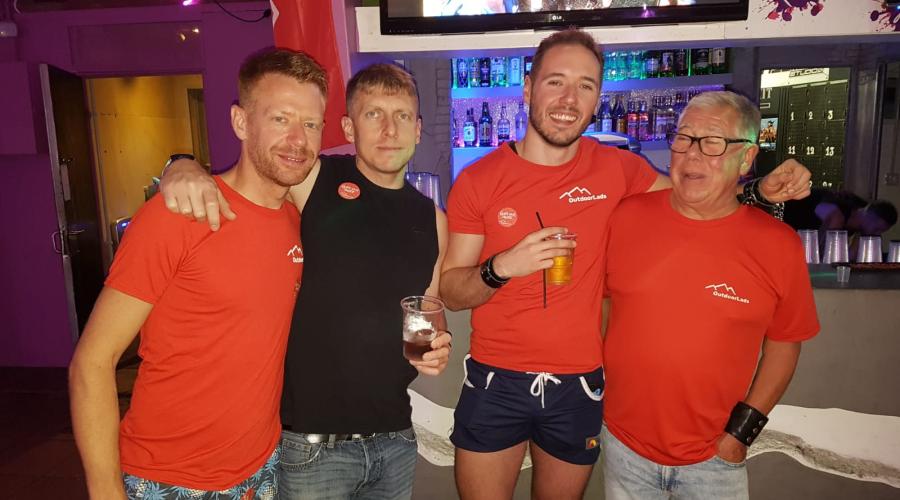 Meeting & times
Nov 07 - pm