SW Scotland Easter Cycle Epic Day 3 (Galloway Forest Park)
5 people attending
7 places left
83 km (52 miles) - with significant hill-climbs (1229 m of ascent)
The third leg of a four day trip from Carlisle to Glasgow the 'long way round'. Over 200 miles, taking in the delights of Dumfries & Galloway and Ayrshire. Much of the route will be on quiet minor roads or designated cycle paths, following part of the National Cycle Network Route 7.
Day 3 will take us through some of the more remote parts of Galloway following a long minor road passing through the Glentrool and Carrick forests. The only major town we pass through on this leg of the route will be Maybole, before a short hilly climb over Brown Carrick Hill takes us down to the Ayrshire coast and our destination - the historic county town of Ayr.
For maximum flexibility each day is planned as a separate event. If you are joining us for more than one of the days, you should make your own accommodation arrangements. The suggested accommodation for Sunday evening is the Premier Inn near Ayr Racecourse, but there are plenty of alternative options in and around the town.
A map of the proposed route for day 3 can be found here.
Please sign up separately for the other legs of this epic trip: -
Day 2 (Dumfries - Newton Stewart)
OutdoorLads Events Calendars
You can now go directly to our cycling events calendar by bookmarking the following link:-
New Event Notifications
If you'd like to hear about similar events in future then you can subscribe to our Social Media & Instant Messenger channels by clicking the links below:
Strava
For the more competitive riders we also have our Outdoor Lads Strava group here.
Photo Credits
Water of Minnoch at Stroan Bridge
cc-by-sa/2.0 - © Billy McCrorie - geograph.org.uk/p/4964595
Brown Carrick Hill Viewpoint
cc-by-sa/2.0 - © Mary and Angus Hogg - geograph.org.uk/p/372671
Galloway Forest Park
cc-by-sa/2.0 - © Billy McCrorie - geograph.org.uk/p/3679479
Greenan Castle
cc-by-sa/2.0 - © G Laird - geograph.org.uk/p/940370
Anyone with COVID-19 symptoms, even if they are extremely mild, or who has recently tested positive for Covid-19, is asked not to attend.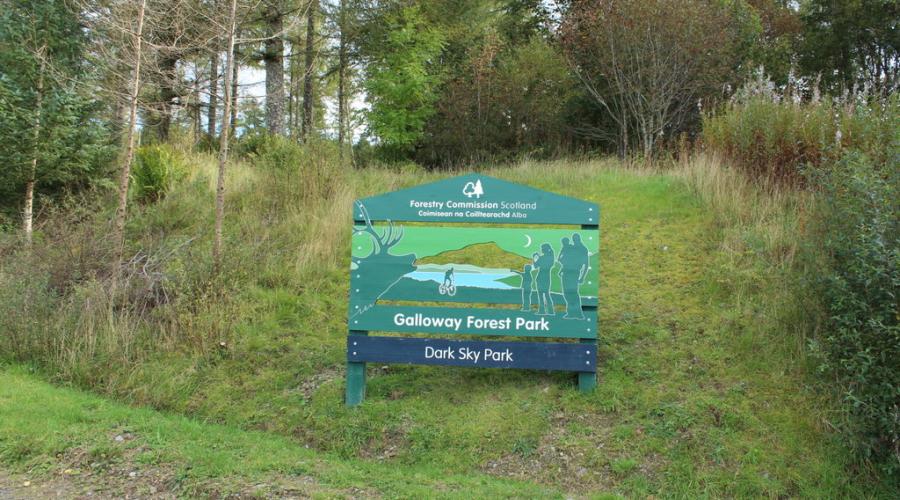 What to bring
Pack light!
BIKE: a road bike, 'gravel/adventure bike' or touring bike - i.e with with drop bars. This event will be mostly on roads or well-surfaced paths so taking your best road bike is recommended.
STORAGE: panniers or a specialist bikepacking bag
CLOTHING: If joining the trip for two or more days, we suggest you bring two changes of cycling clothing and wash it at the hotels / B&Bs. Bring one set of casual clothes for the evening, we suggest thin walking trousers and walking top. If you use SPD-SL or Look pedals you'll probably also need some very lightweight shoes. For those of us using SPD-MTB we don't need them, this is where they come into their own!
LIGHTWEIGHT LOCK: not a D lock!
Plus the usual:
Helmet:  OutdoorLads requires you to wear one
Footwear: suitable for your bike and pedals
Gloves: cycle gloves help avoid blisters
Punctures: spare inner tube, bike tyre pump and tyre levers
Tools: any special tools that your bike needs
Small snacks: such as chocolate or energy bars
Plenty of water: in bottle/s on your bike or in a daysack/bladder
Medicines: if you have hay fever, diabetes, minor ailments etc.
Eye protection: avoid getting grit or insects in your eyes, sunglasses are OK if they are not made of glass and not too shaded
Sun cream: yes, even in April, we may get an early taste of summer!
Bike lights: be seen and safe
Mobile Phone
Food & drink
Day 3 has more limited opportunities for food stops and shops - after the cafe at the Glentrool visitor centre about 10 miles into the ride there is really nothing until Maybole - some 25 miles later, so be sure to stock up on some snacks and drinks before we leave Newton Stewart.
Meeting & times
Apr 17 - am