Spring on the Jurassic Coast
29 people attending
0 places left
Good walks but not excessively strenuous!
Long winter nights have taken their toll and spring is not far away, so why not make the most of a pleasant weekend in the stunning countryside and coastline of Dorset at Lulworth Cove?
Formed by the combined forces of the sea and a river swollen by melting ice at the end of the last Ice Age; Lulworth Cove is world famous for its unique geology and landforms including the Lulworth Crumple, Stair Hole and of course the stone arch of Durdle Door.
This is a legendary beauty spot where the coastline was granted World Heritage Site status by UNESCO in 2001. Lulworth Cove itself acts as a staircase to this part of the Jurassic Coast. The Steps at the east end of the beach lead to the Fossil Forest and Mupe Bay with a stunning walk along the cliff top. 
It's a prime location for any budding geographer and geologist or simply for a leisurely walk along the beautiful surrounding hills and stunning coastline. So why not come and join us for a lovely spring Lulworth weekend.
Accommodation
Set in a timbered lodge and surrounded by countryside, this casual hostel lies a short walk from the village centre and a mile from Lulworth Cove. The village has a general store and a couple of pubs and hotels. There's limited on-site parking with additional parking close by. The amenities include a cosy dining room, a guest kitchen and a snug TV lounge, there's also a drying room and cycle store.
Itinerary
Friday Evening: Arrive, meet the rest of the group and socialise, welcome meeting and possibly an evening activity.  We'll have the usual Outdoor lads buffet. Please bring something that can be shared between two or three people.
Saturday Day: After breakfast (which is included in the event cost), we'll head into the surrounding countryside for a good walk. Please bring a packed lunch with you and maybe pack a flask for a hot drink if it's cold. Depending on the walk route we may be able to stop off at a local pub too!
If your not attending the hostel weekend but would still like to come on the day walk please register here
Saturday Evening: Relax, socialise, and chillout. Dinner is included in the event cost, after which we may have some board games or maybe even a quiz.
Sunday: After breakfast (included in the event cost) we'll clear up and you are either free to go home or join in a possible activity such as a visit to nearby Lulworth Castle, and maybe end up at a local pub for a Sunday roast before heading home.
Dogs: Up to four dogs are welcome on this event, there is an additional cost of £30 per dog for the weekend. Please contact the office on support@outdoorlads.com to book and pay for a dog space.  Dogs are not permitted in the bedrooms, on the furniture, or in the kitchen, and must be kept on a lead in the grounds.
Photos: All photos taken by SimonH or other ODL members and used by OutdoorLads with permission. 
IMPORTANT! - Participation Statement
You MUST complete a Participation Statement, in addition to booking your event space before attending an OutdoorLads event. You only need to complete this Participation Statement once, not for each event you attend. 
Anyone with COVID-19 symptoms, even if they are extremely mild, or who has recently tested positive for Covid-19, is asked not to attend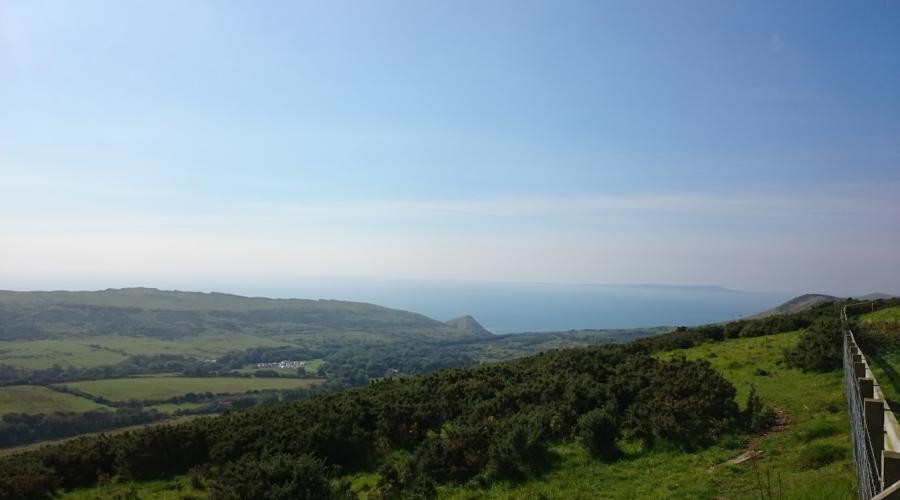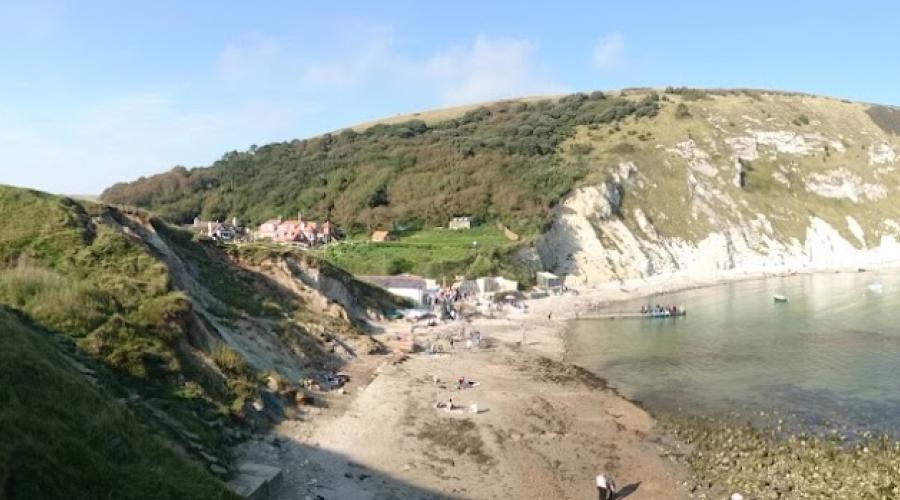 What to bring
All bed linen is provided, but you will need to bring your own towel, your washing kit and clothes to wear about the hostel.
Here's a quick check list of kit to bring with you for our walk on Saturday: Hiking boots, Walking socks, Gaiters (if you have them), and Walking trousers (not jeans or joggers please), Waterproof trousers, Warm Layers, Waterproof jacket, Hat, Gloves, Rucksack. Maybe a flask for a hot drink. The weather can be particularly unpredictable at this time, so do please come prepared.
Non-essentials include any personal Medical/Emergency Equipment and Map/compass if you'd just like to know where you are. Oh! and just in case it's a scorcher – your shorts and sun cream - well we can always hope!!
Food & drink
The event cost includes breakfast on Saturday and Sunday, a three course dinner on Saturday evening and tea/coffee throughout the weekend.
Dinner on Friday evening will be a buffet. Please bring a contribution to feed two or three people.
You will need a packed lunch for Saturday daytime - fridge space will be provided where available.
You are welcome to bring your own soft and alcoholic drinks for the weekend.
Meeting & times
Feb 10 - pm