Northern Quarter Treasure Hunt
24 people attending
6 places left
A relatively gentle walk around the cobblestoned streets
Explore Manchester's Northern Quarter with City Day's "Northern Quarter Nooks" treasure hunt!  This will provide a perfect opportunity for us to socialise before heading to Deansgate for the OutdoorLads AGM, starting at 14.30; click on the link to register for the AGM!
Once the heart of the city's Industrial Revolution, as well as the world's textile industry, the Northern Quarter has been transformed into a vibrant neighbourhood with thriving creative industries, alternative clothing shops and a mecca for DJ's, with its many vinyl shops.  Additionally because of the area's architectural significance the "NQ" has served as filming locations for "Peaky Blinders", "Captain America: The First Avenger" and "Morbius, The Living Vampire".
By deciphering the 12-15 WhatsApp-provided clues, we attempt to locate the pub that moved 40 miles, discover a pet shop owner's dream and learn about historic and modern tragedies!  A few of the clues will lead to secret pubs and cafes, where we can stop for some scran and a brew!  The clues will need to solved before the next one is provided.  But pay attention - wrong answers, hints and "we're lost" messages suffer time penalties!  And the clues should be taken literally - there may be word play, hints within the clues and words with several meanings!
To give you an idea of the clues, here is one from a recent London Treasure Hunt:
From the Lamb head back to the "O" house junction. Anno Domini marks your street. As the market appears hug its L, circular columns start and a passage emerges after 2. How much is the penalty for an empty hamper on a Yearly Cart stand at midnight?

This clue led us down Bow Street to the entrance of Covent Garden, where we have to read the tariff table to find the answer!
The majority of the event should be relatively accessible, but there may be stairs and some pubs may not be, depending on the age and construction.  Please note this treasure hunt will require up to 4 hours of walking, with limited stops.  Should you have any questions please message me and we will see what can be done.
After the Treasure Hunt ends, those of us attending the AGM will only be a 15-20 minute walk (10 minutes by tram/bus) to HOME, the arts centre venue in Deansgate.
As we have done a number of treasure hunts, the staff at City Days have agreed to provide them free of charge to OutdoorLads, with the request to make a donation to the "charity of our choice".
IMPORTANT! - Participation Statement
You MUST complete a Participation Statement, in addition to booking your event space before attending an OutdoorLads event. You only need to complete this Participation Statement once, not for each event you attend. 
All photos courtesy of Unsplash and used with permission and thanks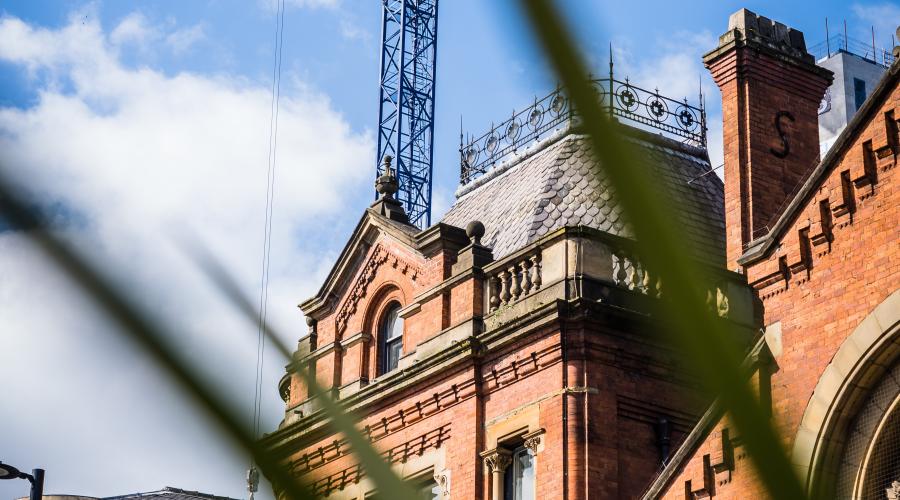 What to bring
Good walking shoes, any necessary medications, mobile phone
Food & drink
There will be plenty of shops along the way to stop for nibbles, and at least 3 pub stops!
Meeting & times
Sep 23 - am