The AGM 2023 (Manchester)
Other Social and Team Events
92 people attending
3 places left
8 people waitlisted
An afternoon enjoying the positivity of OutdoorLads
The AGM is back in person, and it still remains an online webinar - we've gone hybrid!
Continue signing up on this event page to attend the meeting in person in Manchester.
Sign up to this event page to attend online.
The AGM is a celebration of everything OutdoorLads and its volunteers have achieved to date, and you'll hear plans for the year and years ahead. We want the experience of attending the AGM to be positive for everybody, so be prepared to hear uplifting testimonials from the Annual Members Survey, and see our feel-good video recap on the year.
The AGM is a chance for Full & Concession Members to have their say by asking questions, voting on governance matters, or even standing as a Trustee themselves. If you're a PAYG Member, you can still attend, but you will not be able to vote.
Events
We'll have a series of events going on over the weekend, so feel free to block out your entire weekend and watch this space (we'll also message you)!
Saturday, pre-AGM:
 - parkrun at Peel Park
 - Kayaking on The Quays
 - SUP on The Quays
 - Northern Quarter Treasure Hunt
 - Manchester History and Art walk and Manchester's Gay Village
Saturday, post-AGM:
- Evening social in the Gay Village
Sunday:
- Wild Bank Hill & Werneth Low Hike
Photos: 2016 AGM (we can't wait to refresh these), owned by OutdoorLads. Venue image used with permission from HOME. Manchester headline image by Fran Serra on Unsplash.
IMPORTANT! - Participation Statement
You MUST complete a Participation Statement, in addition to booking your event space before attending an OutdoorLads event. You only need to complete this Participation Statement once, not for each event you attend.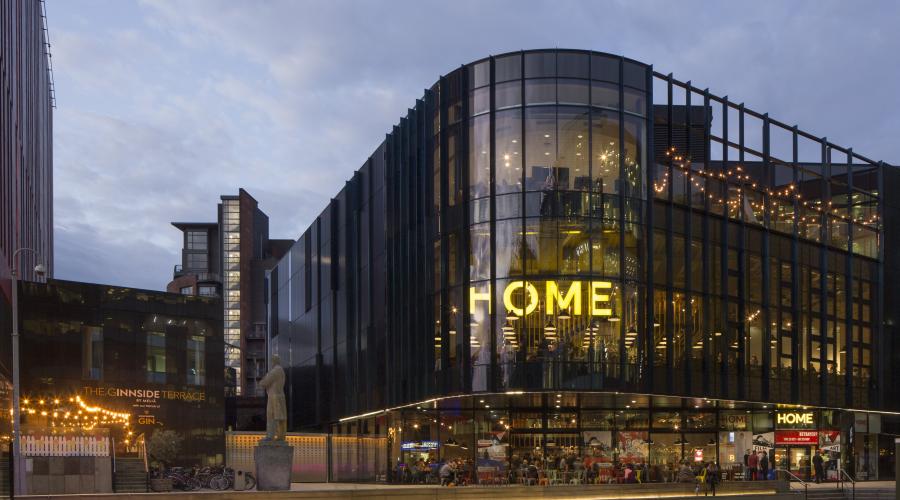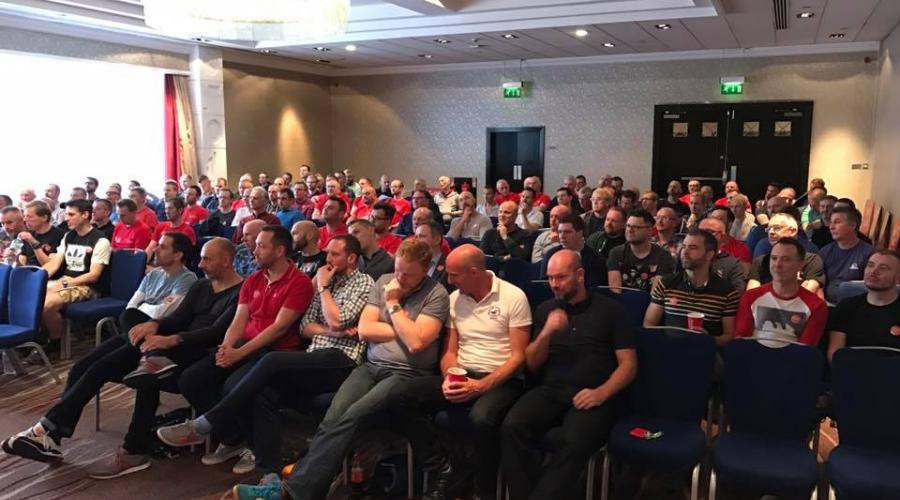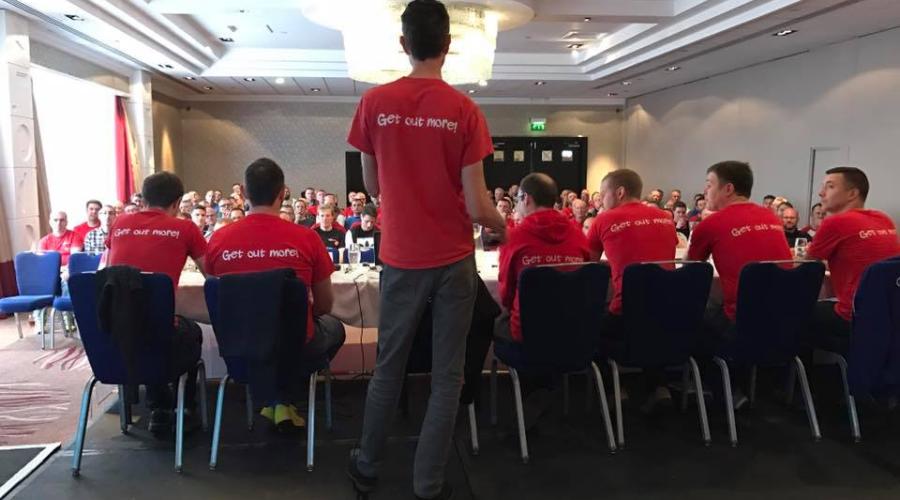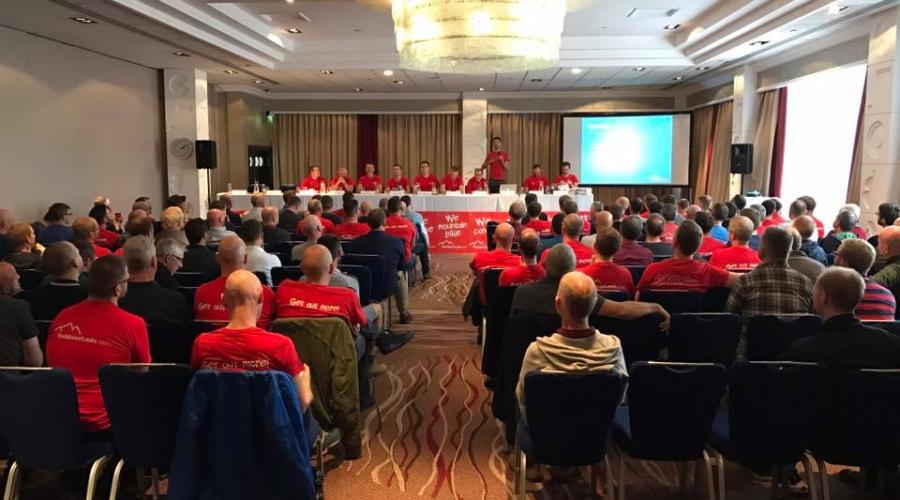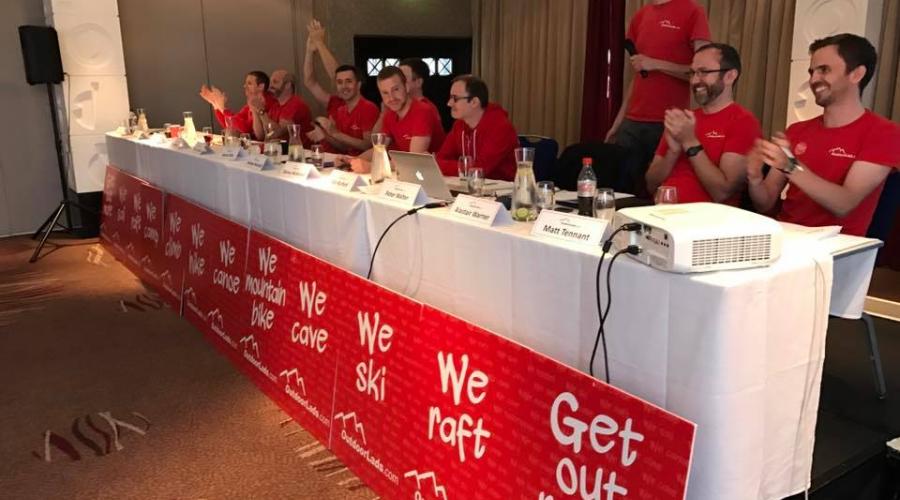 What to bring
If you have an OutdoorLads t-shirt, or other clothing/accessories, please bring them! It'll look great in the photos 📸
Food & drink
The bar on the ground floor and beside our meeting room will be open if you arrive early. There are a variety of popular bars and restaurants in and around the venue for after the meeting.
Meeting & times
Sep 23 - pm