New Years Day Glentress Mtb trails
Technical Mountain Biking
6 people attending
7 places left
Event booking closes on Jan 1 at 05:00:00
~15 miles on blue, red, black grade trails
🍾 IS FITNESS YOUR NEW YEAR'S RESOLUTION FOR 2024? THEN THIS RIDE IS JUST FOR YOU.
🔁 around 15mi
📍 Glentress Forest is a mountain biking centre deep in the heart of the stunning Tweed Valley, less than an hour from Edinburgh. This time we're doing loops of the new blue trail (Turn and Burn), red trail (starting at Twitcher) and black trail (Castle Black) which are all on the flowy side and absolutely mind-blowing. This event is suitable for intermediate riders.
🚲 Bike hire is available at the trailhead, see Alpine for details
🧁 All trails start and end at Peel Cafe so we can stop for refreshments between runs or a well-deserved slice of cake after
🚌 You can reach Glentress Hotel on the X62 bus route from Surgeons' Hall to Galashiels. Alternatively, many members would be happy to offer you a lift.
❄️ In winter, we're checking the forecast 3-4 days before the event to make sure conditions will be safe to ride. Please make sure you've set your 'Contact preferences' to opt in to receive event messages.
Photos: Taken by Henry and Mark and used with permission
~~~
🚴‍♂️ Want to do more rides? See the Mtb/Off-Road calendar
🌈 New to mountain biking? Read our full guide on gay mountain biking groups
📣 From the area? Join the Mountain Bikers up North WhatsApp group
~~~
IMPORTANT! - Participation Statement
You MUST complete the Cycling Participation Statement in addition to booking your event space before attending a cycling event.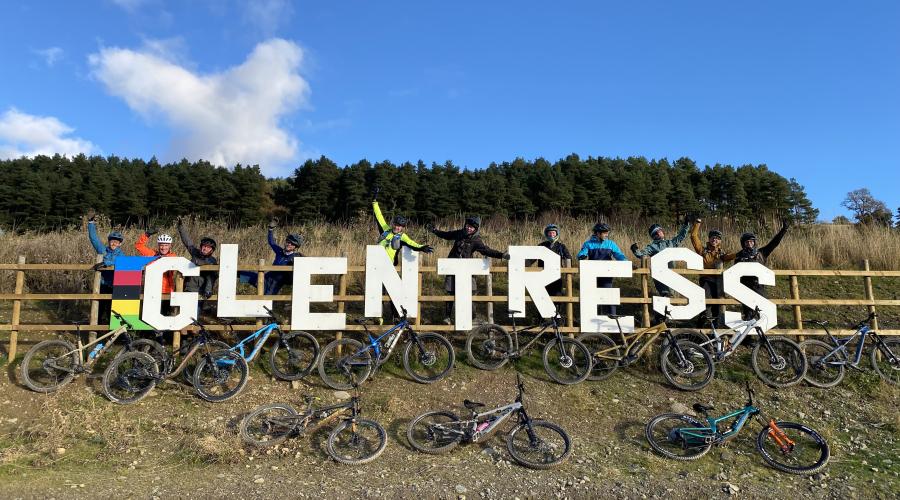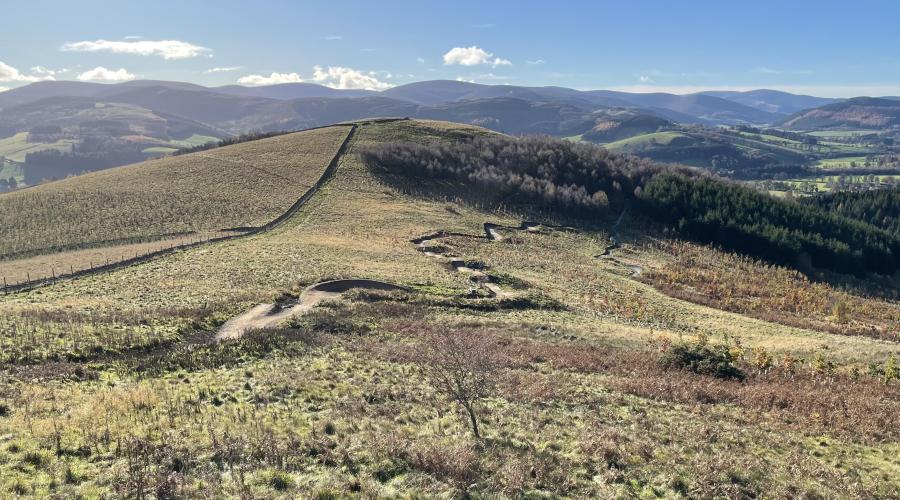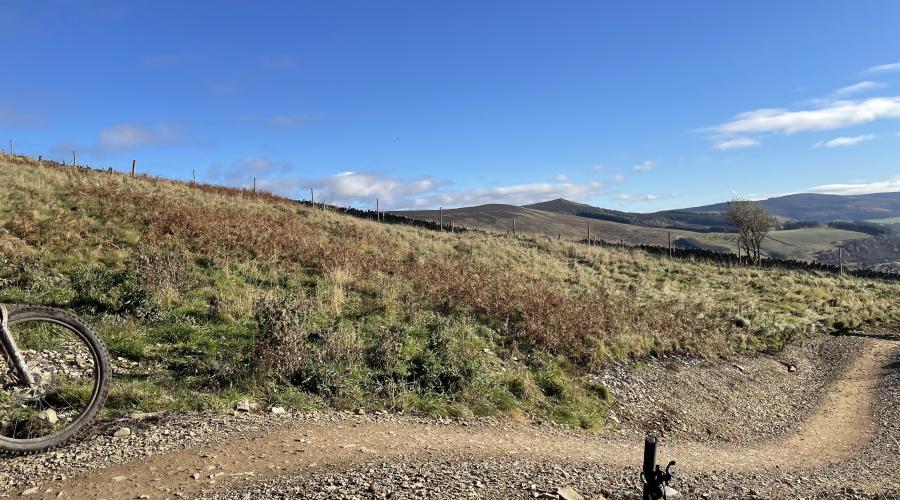 What to bring
✅ We're checking every participant's kit on the day. Therefore it's important that you bring all the below items, to avoid disappointment.
A high quality, well maintained mountain bike
Having performed an M check on your bike a week before the event (to give yourself a chance to sort any repairs if needed)
A good quality helmet, ideally a full face helmet
Knee pads, and gloves are highly recommended
Different layers of clothing so you can adjust as the day goes on and you don't run too hot or cold
Optionally, elbow pads if you want to push yourself safely
Spares for your bike, i.e. spare inner tube, maybe a spare chain
Changes of clothes, change of gloves, waterproofs – whatever you need to stay comfortable given the forecast
Not sure about something? Just message the organiser.
Food & drink
Bring at least 1.5ℓ of water, and substantial amounts of food and snacks. We'll be burning it all off. 😉
Meeting & times
Jan 01 - am