Gay Mountain Biking Groups In The UK
We're OutdoorLads, the UK's largest outdoor activities group for gay, bi and trans guys. With hundreds of gay cyclists in our club we've always got a ride near to you. On this page we've summarised everything gay mountain bikers in England, Wales and Scotland want to know before their first ride.

What types of MTB rides can gay mountain bikers join?
1. Trail centres and enduro rides in the UK
We've got camping events that span between 2 and 5 days near famous MTB trail centres throughout the UK. Popular trail centres we visit every season are Whinlatter in the Lake District, Glentress, Dumfries and Galloway in Scotland or Bike Park Wales.
Whether you've always been curious to try one of these famous MTB trails, or they're on your doorstep – we always have a ton of fun shredding those berms and honing our skills as a team.
2. Cross Country Rides (XC)
Local mountain biking leaders organise rides through local forests or cross country singletrack trails that stay within your local area. These are ideal for beginners, to help you find your way back into the saddle or just generally connect with other gay bikers.
There are gay cycling clubs for mountain bikers in most regions, including Scotland, the North East, North West, Central England, South East, South West as well as North and South Wales.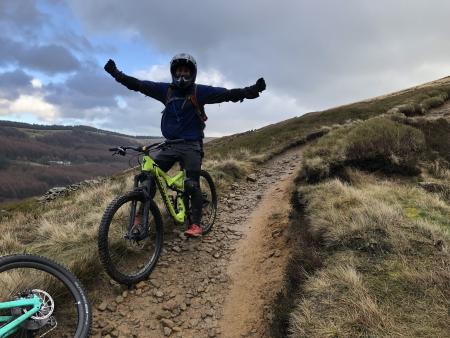 3. Local mountain biking or DH trails
Apart from the bigger campsites we organise every year, local leaders put on day trips to the nearest trail centre or natural downhill trails. Local trails are classified in difficulty by colour, i.e. blue (easy), red (intermediate), black (challenging). 
These events will almost always start the day on a blue graded trail so it's easy to work up your confidence, and then we only progress to a harder trail if everyone in the group is happy to do so.

When are the next MTB events near me?
Check our calendar to see all upcoming gay mountain biking events we have in the UK this year.
What if I'm a MTB beginner?
Pro biker or not, we all started small and we're expressly inviting mountain biking beginners to our events. All of our Leaders will be happy to talk you through the challenges of an upcoming ride and give you pointers on how to improve your riding skills. For example, we frequently see gay bikers, road cyclists or BMXers try their hand at mountain biking (and then of course falling in love with it).
OutdoorLads is committed to ensuring all bikers are safe, by requiring leaders to be certified in First Aid and trained in group leadership as well as ensuring all bikers wear appropriate safety equipment.
I wasn't sure whether my riding would be good enough to keep up on the trails, but the companionship motivated me to push my limits.
Who are the event Leaders?
Mountain biking within OutdoorLads is organised by Mark who has ridden probably every trail in the UK, and ensures all local rides are organised only by the best-trained MTB leaders.

Do I need a mountain bike to start?
Select rides start near a trailhead where there is a local bike hire place. Information about bike hire is usually within the event description, but places, where bike hire can be easily arranged by you, are, Whinlatter Forest, Grizedale Forest, Glentress Forest, Bike Park Wales or Kielder Forest.
Having said that, if you have a mountain bike that's yearning to be let out into the woods, you can bring that along.
What other kit do I need for a MTB ride?
Apart from a good quality, well-maintained mountain bike (hardtail or full suspension) you need a good quality helmet that's ideally no older than five years. We also encourage the use of knee and elbow pads on most rides, purely for your own peace of mind.
Is this a group for LGBTQ+ bikers?
It sure is. We're all gay, bi and trans folks that just enjoy hitting the trails together. No dumb questions and all are welcome!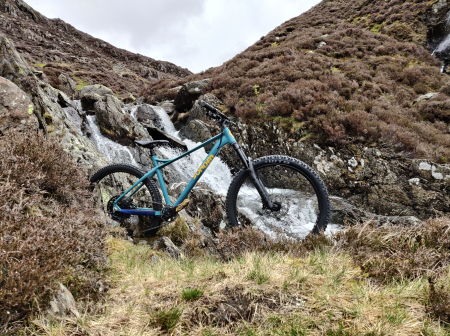 How much does it cost to join for a MTB ride?
It's free to join OutdoorLads and to thank you for signing up, we'll pop £25 of coupons on your account to use against your first event(s).
If you decide you still like us (which, of course, you will), you can continue as a Pay-As-You-Go Member, or upgrade to Full Membership to get discounted events, retail discounts, and a vote on governance matters at our AGM.
So, what are you waiting for? #GetOutMore!
Does OutdoorLads run non-MTB Events?
Yes! OutdoorLads runs other cycling events like Road Cycling and Any Bike events.
OutdoorLads also run other outdoor events like walking, mountain walks, indoor climbing & bouldering, outdoor climbing, watersports, camping, hosteling and more! Check out all of our events.