Manchester Pride 2021 - The Parade
41 people attending
34 places left
Event booking closes on Aug 28 at 10:00:00
Who's ready for Manchester Pride 2021?!
Join us to celebrate and promote OutdoorLads at one of the UK's biggest and best pride events, Manchester Pride!
This year, we're going all out, and we're going to have an actual OUTDOORLADS TRAILER FLOAT with MUSIC, which will be much louder than last time. ------ Exciting, right?! It's going to be so much fun!
More details about the float will be added once the plan is finalised. (Pssst.... Would you like to help out with this? Help is appreciated! Email me here) 
Big news: Our place has been confirmed! Now have your fingers crossed it goes ahead.
Note: Details on being COVID19 safe will be published and distributed closer to the event so that the advice is appropriate for the situation in August.
There are just two rules:
1. Wear your red OutdoorLads T-Shirt
2. Have FUN! :)
What to do:
The parade is a great opportunity to show off visually all the fun activities we do in OutdoorLads. Here are some ideas:
Climbers Wear your climbing harness. Bonus points if you have dangling nuts/hexes/cams from it for jingly-goodness! (We will provide some old condemned rope for a prop to wear)
Walkers & Hikers Use your walking sticks! Rucksack with a water-bladder (filled with water, of course...). Bring your OS Maps and Compass - Bonus points for theatrics and acting skills: (Ask the crowd for directions!)
Cyclists and Mountain Bikers Ride along on your bike. Bonus points if you have a bell / horn! (Could you please let me know if you're bringing your bike).
As well as this, there are flags to be energetically waved and wafted, and usually stickers & flyers to be given out too (Hand out material TBC).
...But most importantly, wear your Red ODL T-Shirt!
In order to take part in the parade, you must obtain a wrist band from the person handing them out (will let you know in advance), who will have checked everyone in with the pride officials. You will not and able to join the parade without the parade wristband. Please try to arrive on time as last year late-comers struggled to obtain a wristband.
We will also be milling around in the village afterwards. Both socialising together, and also as an ODL presence to engage with non-members. We may send groups of three or four members out and about throughout the rest of the day to engage members of the public and most importantly, sticker people up, and hopefully sign up new members, whilst enjoying drinks together (in the sunshine! - hopefully).
Where we will congregate this year is TBC.
If you're are joining us in the village afterwards, you will need the separate Big Weekend pride event wristband - the parade wristband does not allow you into the pride event. It's probably best getting your pride Big Weekend event wristband before joining us at the Castlefield Roman Gardens off Liverpool Road.
After the parade, we will need a group to help carry the parade items back to the van near Roman Gardens.
We will also be having a social event on the Sunday night - come along and catch up with old friends and make a few new ones along the way :)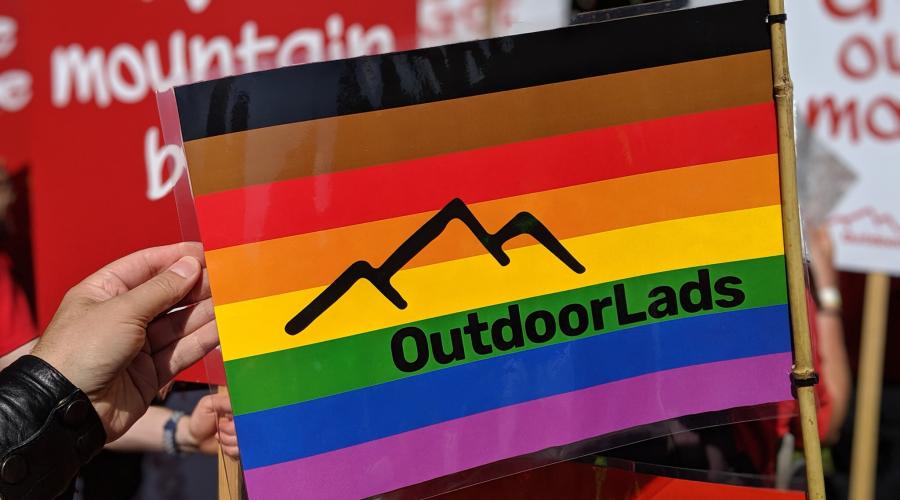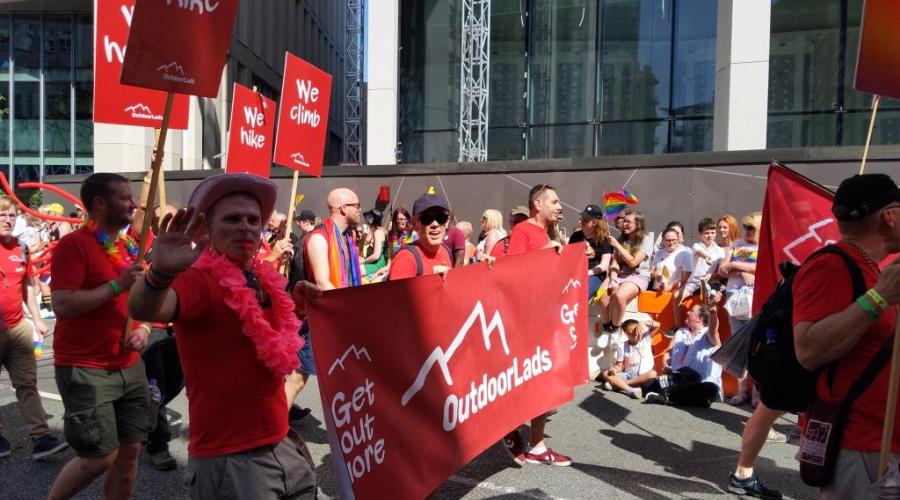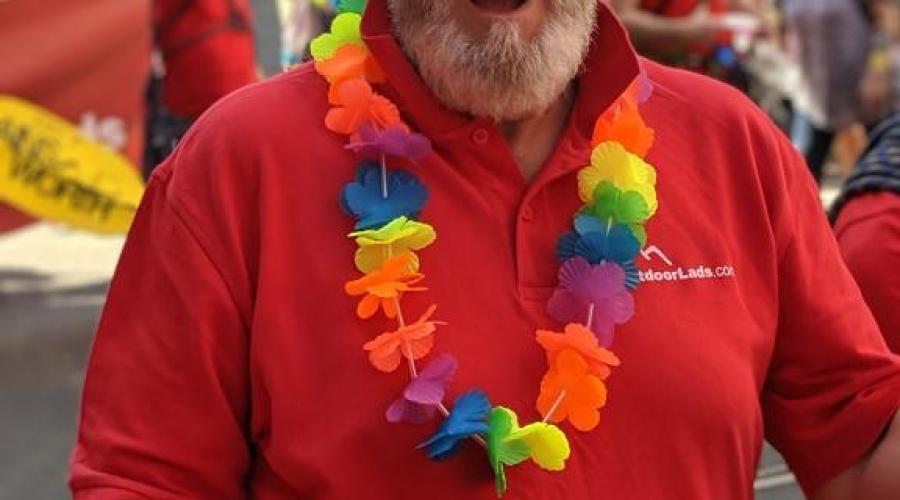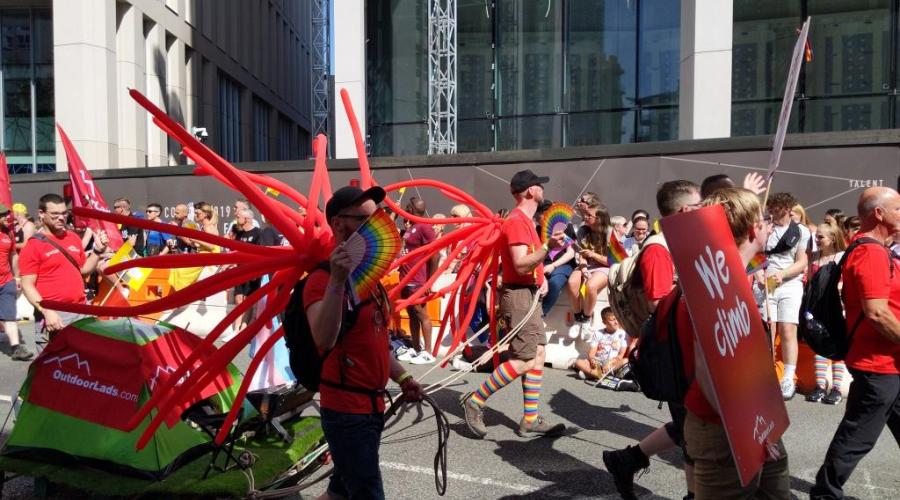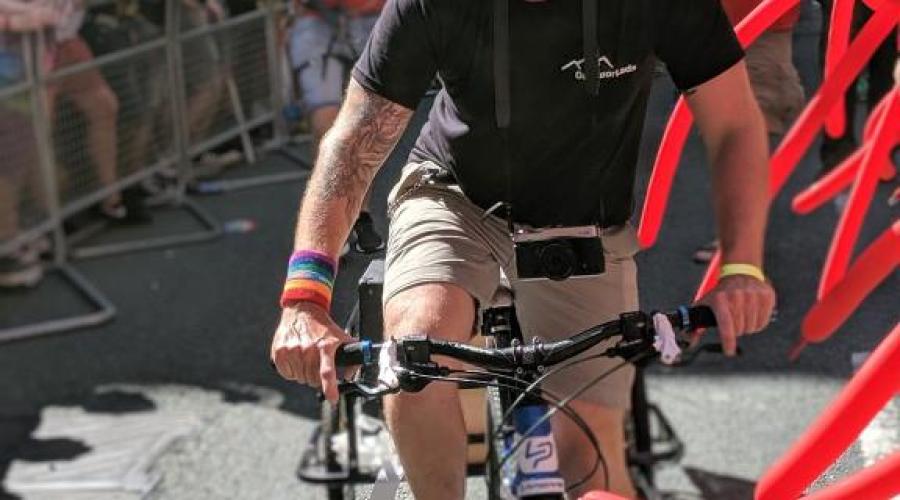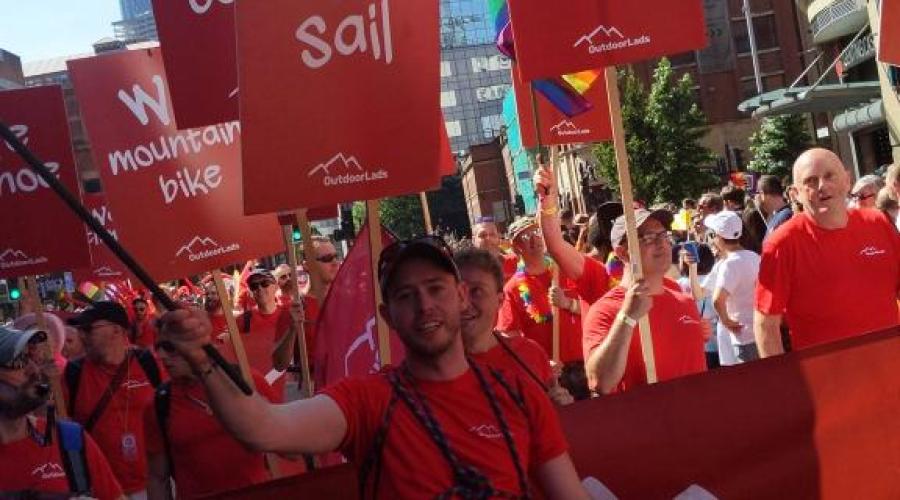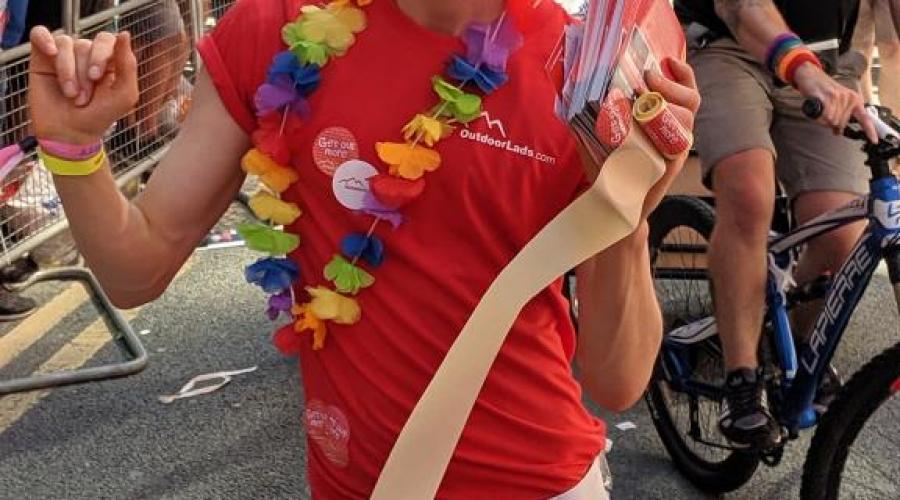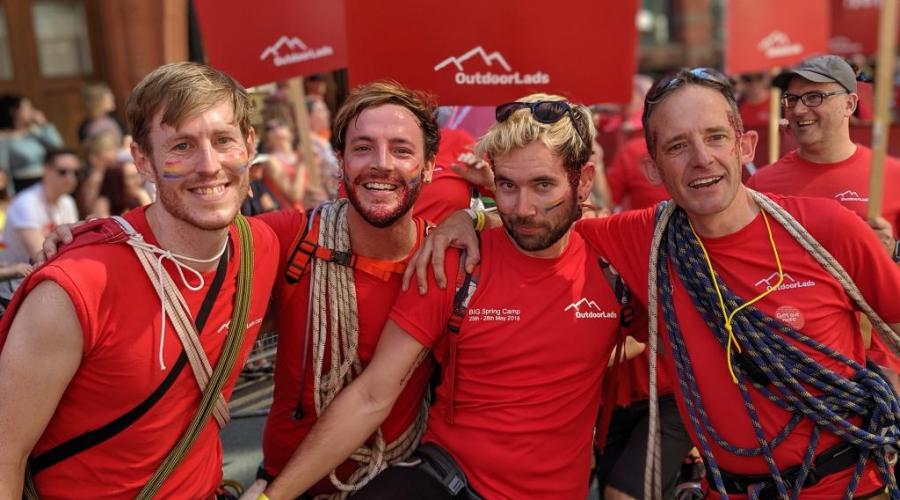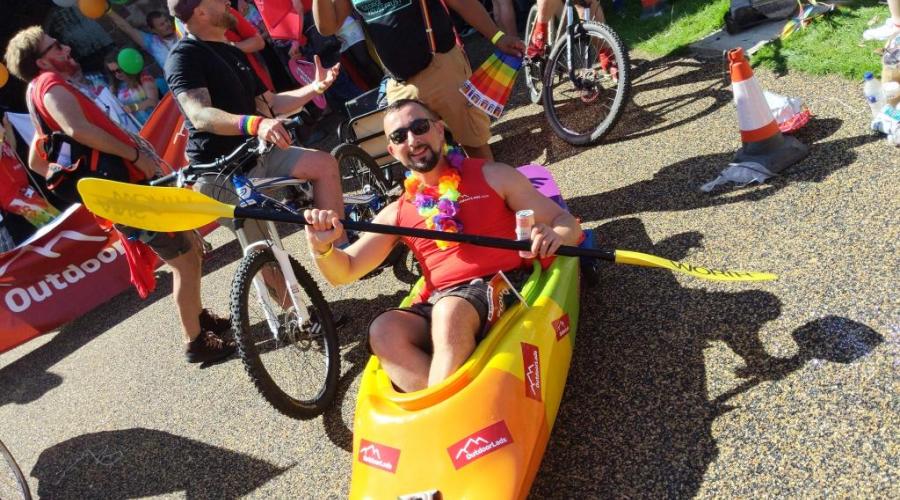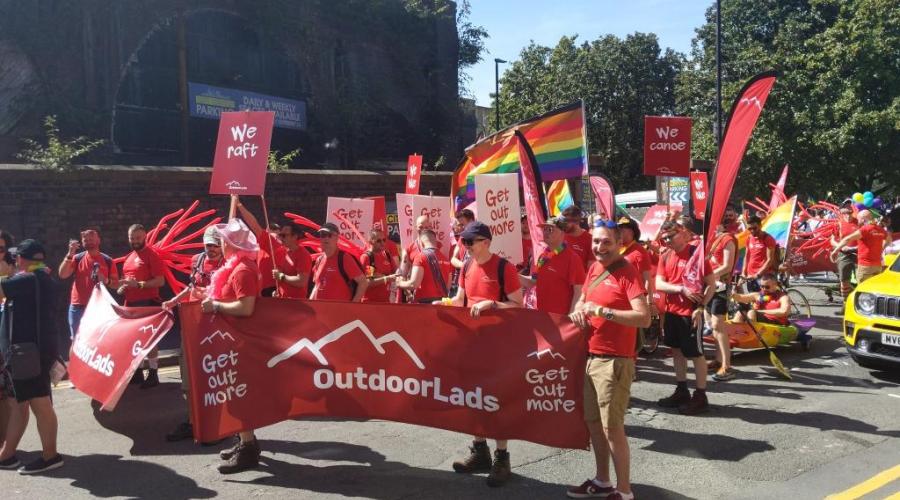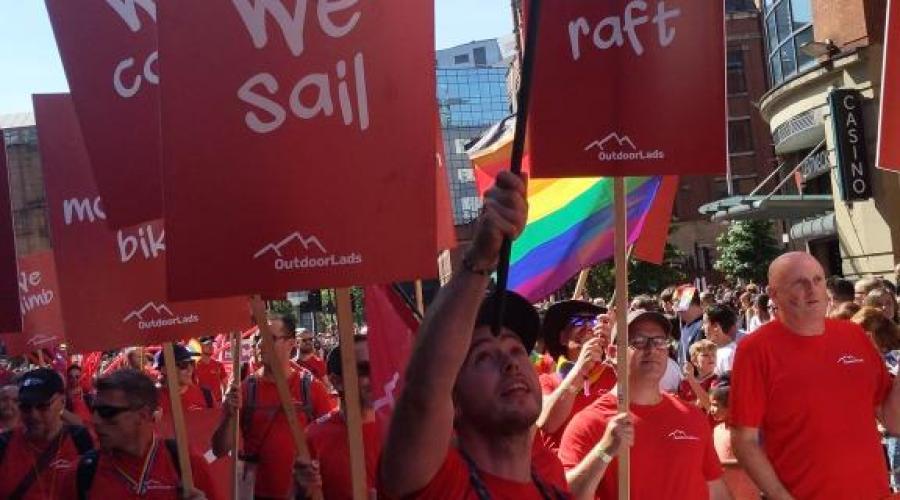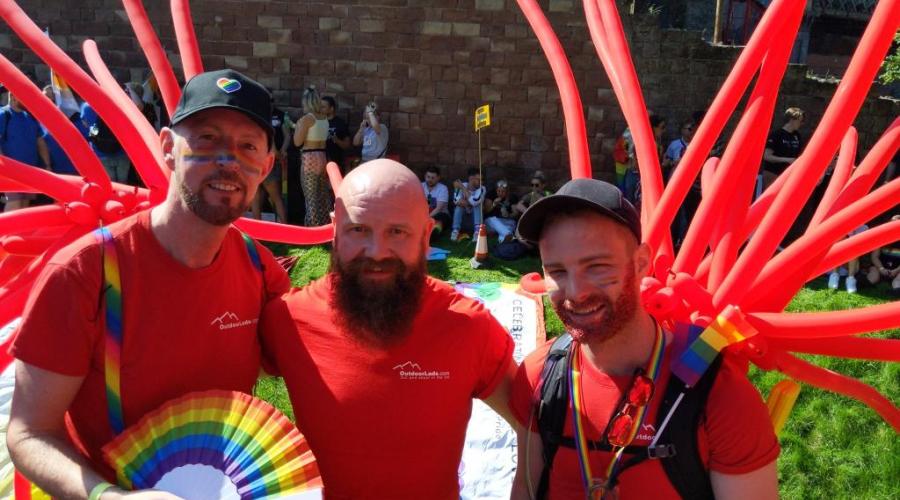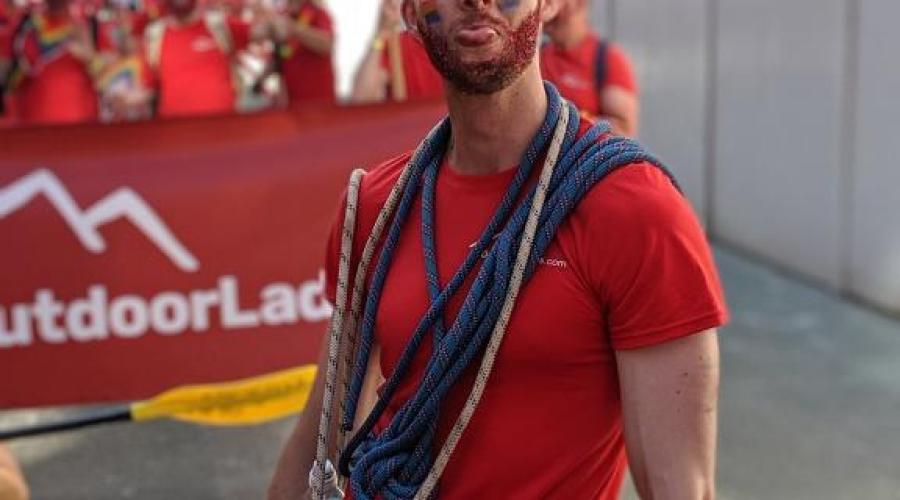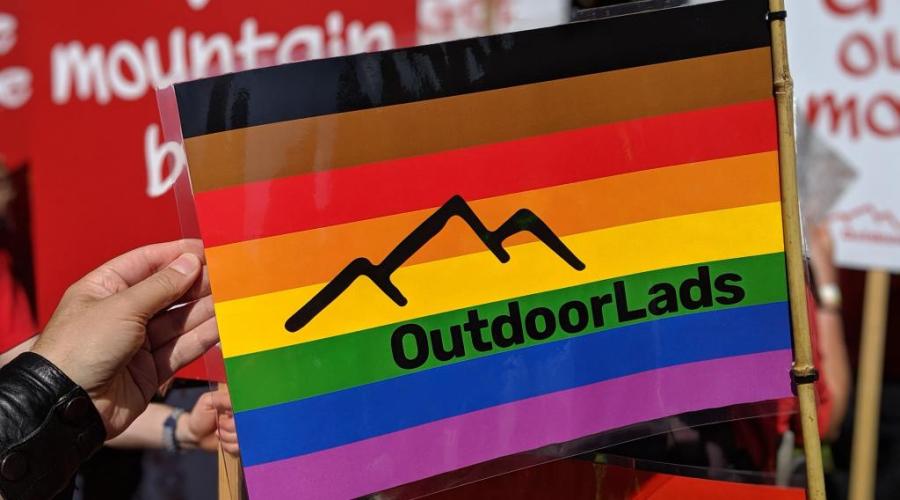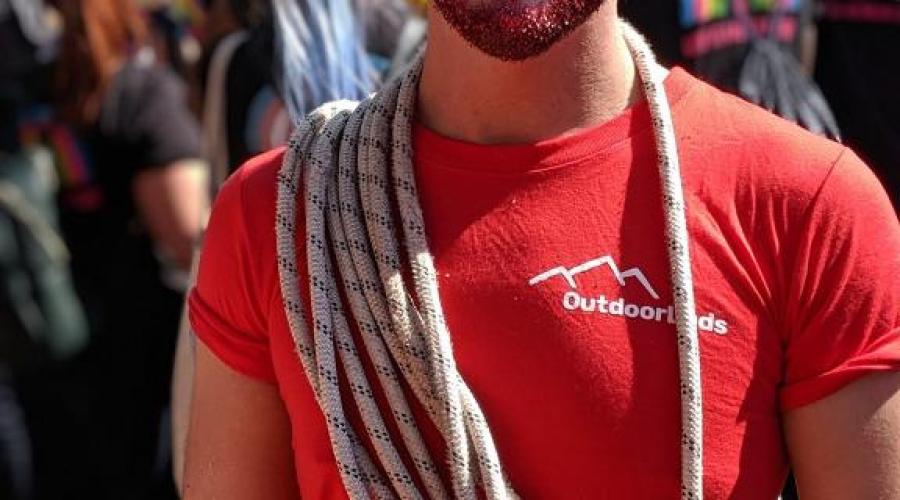 What to bring
RED OUTDOORLADS TSHIRT!
See event description for kit ideas.
Meeting & times
Aug 28 - am
Location
53.476182430938, -2.2531119392057