15 people attending
0 places left
1 person waitlisted
Event booking closes on Sep 22 at 12:00:00
The proposed day walk will be between 16-20km (10-12.5mi) depending on the attendees and route selected.
Join us for a weekend of camping with an outdoor climb and walking options in the heart of the Peak District National Park. Our campsite situated in the picturesque village of Edale.
It is ideally placed for access to some of the best walking the Peak District has to offer.  Options for walks abound and, depending on preferences and weather, local highlights include: the Great Ridge; Win Hill; Kinder Scout and Ladybower Reservoir.  However for this camp I think a hike up Kinder Scout on the Saturday would be amazing! I also plan to do a walk from the camp site to Mam Tor on the Sunday, so no need to rush off home!
The campsite is close to two pubs in the village centre, both of which serve food. I will probably be booking a table for the Saturday night, so happy to add others to the booking. (I will give more details on this closer to the time, as I need to figure out which is the best for food) 
Jonny will be leading an outdoor climbing event on the Saturday - there will be spaces for 8 people. Please sign-up to the climbing event separately. 
For those who'd prefer a more relaxed weekend, you could simply chill at the campsite (hopefully in the sun!) or visit one of the nearby villages. That is also an option, the camp is beside a river, and tucked back from the road. Who could want anything more. 
Campsite Facilities
Facilities on the campsite are limited, but perfectly satisfactory. There are warm showers - these take 20p coins, so take some change. There is a lovely little cafe close-by and two pubs in a short walking distance. There is a small car park at the site, but we are limited to six cars so please car share wherever possible. Later arrivals will need to park off site, and probably in the public pay and display car park next door. 
Edale Railway station on the Hope Valley line is only a short walk away, so the site is easily accessible by train from Manchester or Sheffield (see location details below). 
Caravans and Campervans: Cannot be accommodated on this camp site. Sorry!
IMPORTANT! - Participation Statement
You MUST complete a Participation Statement, in addition to booking your event space before attending an OutdoorLads event. You only need to complete this Participation Statement once, not for each event you attend. 
Anyone with COVID-19 symptoms, even if they are extremely mild, or who has recently tested positive for Covid-19, is asked not to attend.
Image Credits: All Images are provided by Skip Evans and permission is granted to ODL for their use.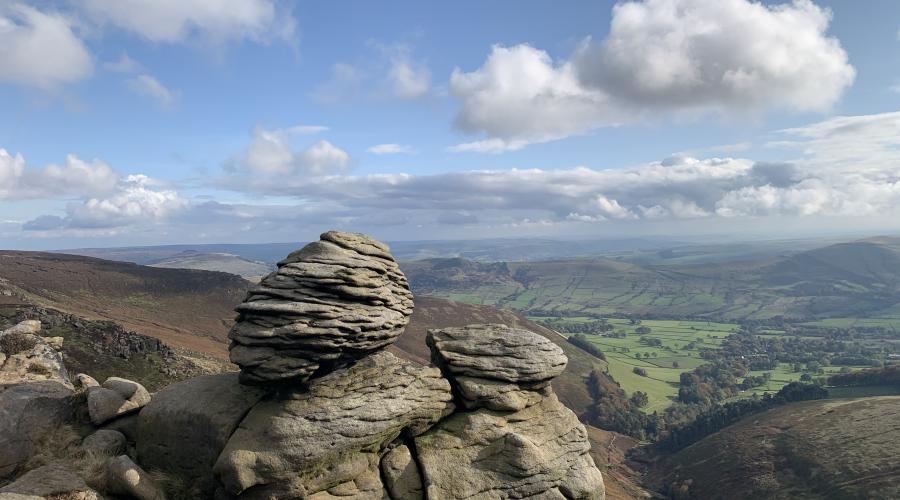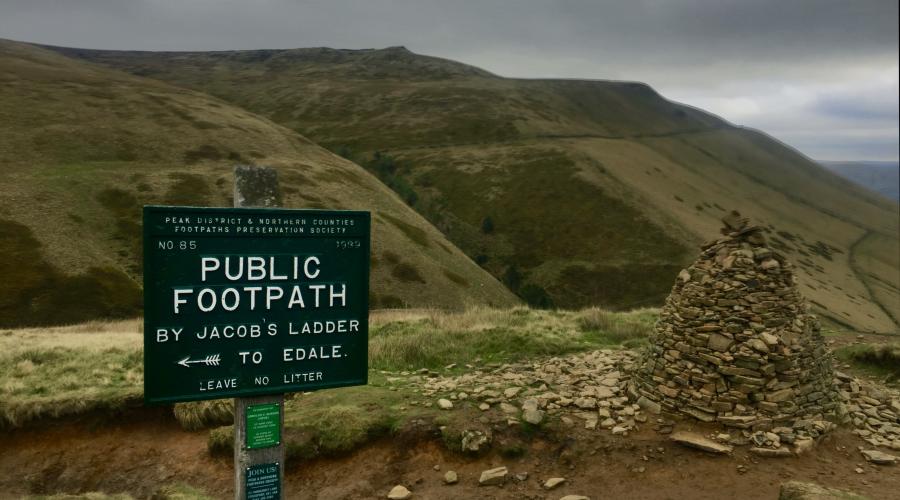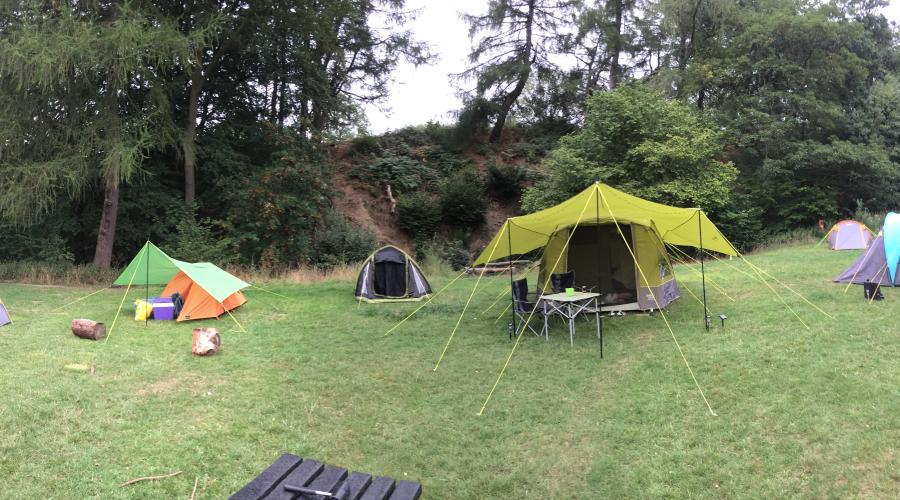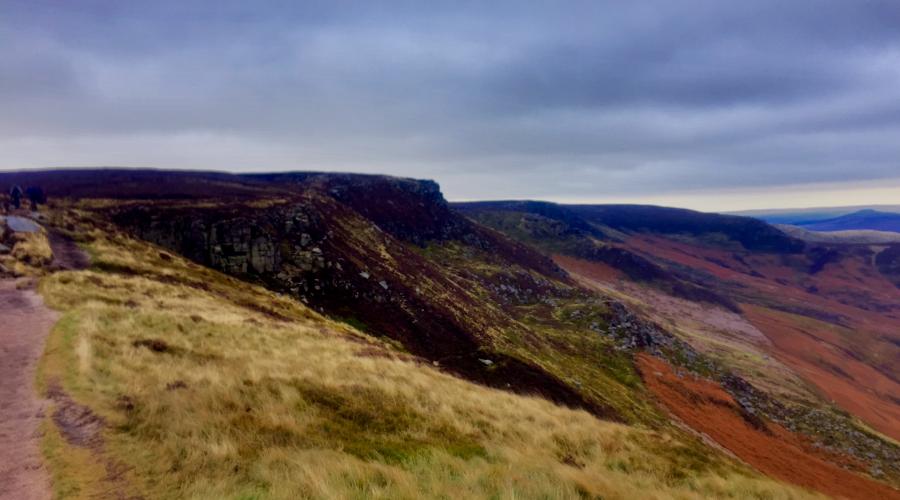 What to bring
Walking Kit:
As ever the weather may be unpredictable. Please ensure you have adequate layers to keep warm and waterproofs to keep you dry.  Although the paths themselves mostly are well-trodden and maintained, it may be a little wet and muddy underfoot after rain, so you'll need decent boots.
Please review the information provided on the My First Walk Event page on the ODL website for more information on walking kit. 
Note that this is only a guide and you will need to consider the weather forecast. 
Climbing Kit:
Please refer to the climbing event link above (once live) 
Camping
Tent:
A tent is, of course, essential!  You should make sure that you have pitched the tent previously, and have all parts, such as poles and pegs. The tent should also be able to stand up to the changeable weather.  A 3-season tent is recommended to provide a minimum levels of protection. Please also consider the size of the camp as this will not be suitable for larger tents (I will confirm sizes for those who wish . . . Please don't say it) 
Sleeping Bag / Mat:
You should look for a sleeping bag that provides adequate warmth, below the temperature that you may expect.  A decent sleeping mat is also a good idea – a 'thermarest' inflatable mat or a thick rubber yoga-style mat is good to insulate you from the cold of the ground.
Cooking / Eating Equipment:
Campers can  bring some kind of cooking equipment so that they can cook hot meals and prepare a decent cuppa.  Check you have fuel for your camp stove and you know how it works.  The bare minimum for eating is a mug, bowl or plate and cutlery.  Additional equipment such as chopping board, sharp knife, grater, wooden spoon, etc. depending on what you plan to cook. You can use your own judgment for this. 
Even if you plan to eat in the pub, it's worth having some cooking equipment to prepare breakfast and hot drinks.
Washing-up Equipment:
Sponge / scourer, detergent and tea towel
Don't forget a torch, or better still, a head torch
If you're unsure about any of the items in the kit list, please contact the leader.
Campsite Facilities:     
Facilities on the campsite are limited, but perfectly satisfactory.
There are toilets and showers, 
Best of all there's a cafe just off site. Newfold Farm Cafe is open 9.00am-5.00pm
Food & drink
As this is a camping event, please bring all your own food and drink for the weekend. 
At the very least you will need food for two breakfasts at the campsite and also lunch for Saturday's events and Sunday's walk.
Two pubs (The Old Nag's Head and the Rambler Inn) are only a short walk from the campsite if you don't fancy cooking dinner, or if you'd just like to wander over for an evening pint. 
There is a cafe in Edale village, but the closest shops of any consequence are in Hope Village, about 5 miles from the campsite.  
The event leader plans to walk to the pub for dinner on Saturday evening so I will let you know the details. 
Meeting & times
Sep 23 - pm