Hamsterley Mtb Trails (All abilities)
Technical Mountain Biking
1 people attending
3 places left
Trails are safe, but you will need to bring your A game in terms of leg work 😉
🔁 🔁 🔁
On-demand: This event will go ahead as soon as there is two people attending (including the leader). The ride is frequently recurring to offer members more flexibility to join. Find other dates for this ride →
🔁 🔁 🔁
📍Hamsterley Forest Visitor Centre
↔️ ~15 mile circuit ride (time in saddle 3-4 hours)
🔵 Blue trails to start, optionally working our way up to the red trails
👀 Hammers is mountain biking heaven, offering both very flowy trails and picturesque views. It's definitely worth the drive and rewards us with a nice little café at the end of the ride.
🤙 This will be a fun day regardless of your ability. Trail centers are continuously maintained and all trail features will be rollable. Your leader will have a quick chat with you at the beginning to make sure the group only does trails everybody will have fun shredding down. If you're looking to get back in the saddle, this could be a great opportunity!
~~~
See all Off-Road Mountain Biking events
Looking for LGBTQ+ mountain biking groups in the UK? Read our full guide on gay mountain biking groups
~~~
IMPORTANT! - Participation Statement
You MUST complete the Cycling Participation Statement in addition to booking your event space before attending a cycling event.
Anyone with COVID-19 symptoms, even if they are extremely mild, or who has recently tested positive for Covid-19, is asked not to attend.
Photo Credits: Taken by Henry. OutdoorLads have permission to use these photos.
~~~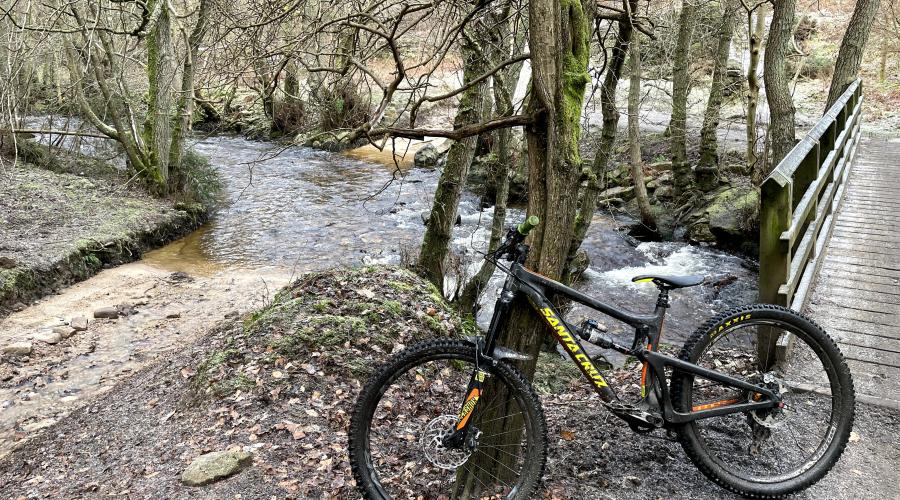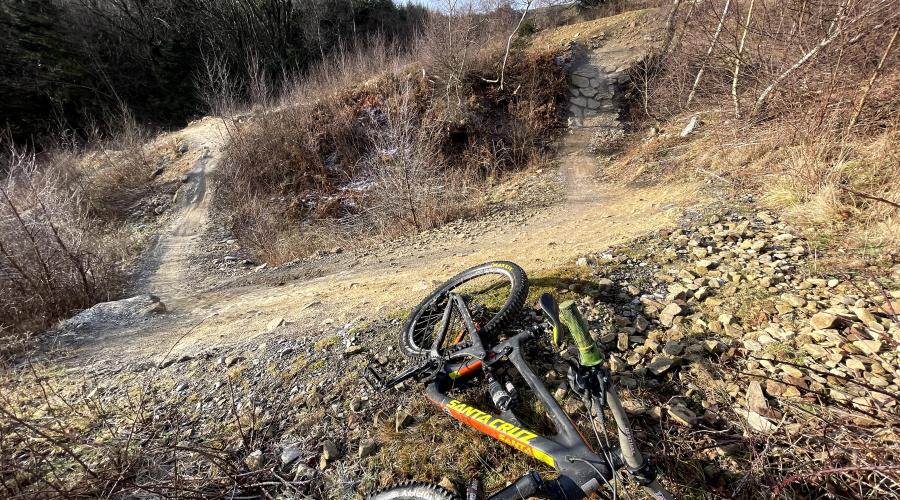 What to bring
🚴‍♂️ For your own safety we're checking every participant's kit on the day. Therefore it's important that you bring all the below items, to avoid disappointment.
A high quality, well maintained mountain bike
Having performed an M check on your bike a week before the event (to give yourself a chance to sort any repairs if needed)
A good quality helmet, ideally a full face helmet
Knee pads, and gloves are highly recommended
Different layers of clothing so you can adjust as the day goes on and you don't run too hot or cold
Optionally, elbow pads if you want to push yourself safely
Spares for your bike, i.e. spare inner tube, maybe a spare chain
Not sure about something? Just message the event leader.
Food & drink
💦 Bring at least 1.5ℓ of water
🥪 Bring a small lunch and substantial amounts of snacks (We'll be burning it all off. 😉)
Meeting & times
Jul 31 - am