BSC2023: Industry, Mythology & ice cream walk (Sat 09:30)
29 people attending
1 place left
This is a 18km hike with 2 ascents and up to 5 hours of trekking.
This is one of the events organised as part of Big Spring Camp 2023.
Join Tom and the OutdoorLads for a hiking tour into the history & legends of Cwm Bychan, through the leafy forests of the Aberglaslyn valley, navigating abandoned copper mine facilities nestled in a mountain pass, before treading carefully around Llyn Dinas and the ancient ruins of the Dinas Emrys castle, both steeped in history & Arthurian legend. All topped off with an award winning ice cream.
Starting off in Beddgelert, a charming Snowdonia village at the confluence of two rivers to form the River Glaslyn and home of the legend of Prince Llewelyn's dog, Gelert. After parking in the main car park, we will walk through to the riverside and past Gelert's grave. Then crossing the Welsh Highland Railway track, proceed riverside through the Aberglaslyn Pass along the narrow but picturesque Fisherman's Walk to Pont Aberglaslyn. Following the path through the Nantmor forest and the ascent out into Cwm Bychan, navigating the abandoned mechanical remains of the 17th Century copper mine facilities. At the summit of the Cwm, we will descend down to the lake Llyn Dinas, the site of an Arthurian mythological battle; walking along its banks to start a second ascent partly via the Watkin Path, stopping at the ancient ruins of Dinas Emrys castle, a relic of Iron Age history and Arthurian legend that was said to be built upon a giant dragon's tomb. We will then cross Merlin's Pool & waterfall before following the River Gwynant past the Sygun Copper Mine back to Beddgelert for some refreshments and amazing ice cream can be found (highly recommend the strawberry cheesecake flavour!)
This event is a circular walk, meeting at the BSC campsite first at 9:15am before driving to the nearby village of Beddgelert; carpooling available. It will be a full day so you'll need a packed lunch, some snacks and plenty of fluid to drink. Walking boots are essential, as the ground is rough in places and may be wet and muddy, depending on the weather.
Note that this is not a stroll in the park: it's a serious 18km walk with 2 ascents as we climb through the Cwm Bychan valley (ascent is approx 400 meters).
Approx Itinerary
9:15 - meet at BSC assembly point, leave for Beddgelert 9:30.
10:00 - arrive at Beddgelert.
13:00 - stop for lunch.
16:00/16:30 - Arrival back at Beddgelert for ice cream, maybe a beer/beverage.
IMPORTANT! - Participation Statement
You MUST complete a Participation Statement, in addition to booking your event space before attending an OutdoorLads event. You only need to complete this Participation Statement once, not for each event you attend. 
Your First OutdoorLads Walk Event?
We know that new members in particular like to know in advance more about what an OutdoorLads event will be like. 
If this is your first OutdoorLads event, you should check out the information designed specifically for you on the My First Event page on the OutdoorLads website. But please do not hesitate and contact Tom Benians if you have any questions.
Photo Credits: Taken by Tom Benians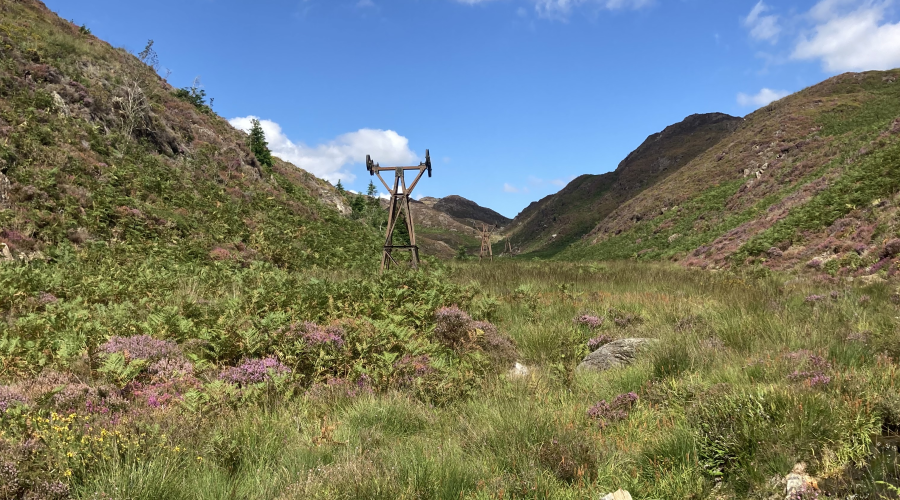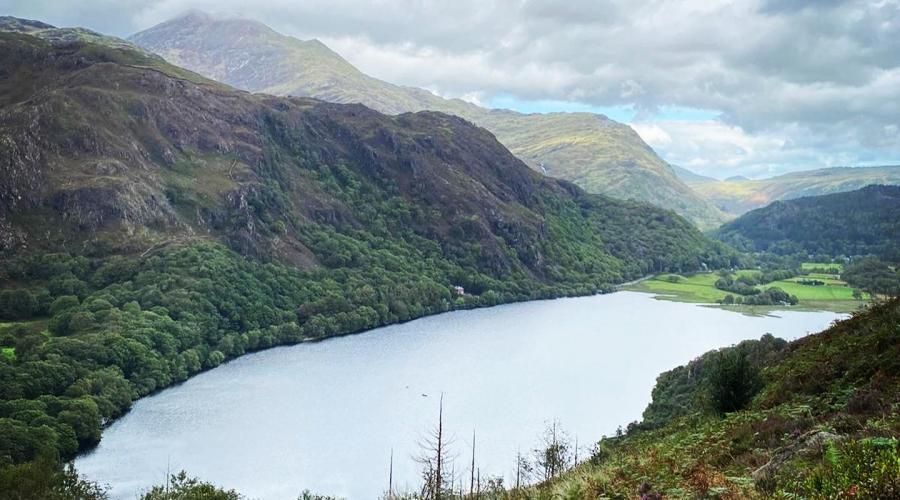 What to bring
While it is late May and hopefully warmer weather, please be prepared for cold/windy weather and bring waterproof and wind resistant coats/trousers. Walking boots are essential and there are some steep/muddy areas. We can give updates closer to the day on the weather forecast.
Hand sanitiser and a face covering: whilst we are living with Covid-19, please bring your own to events to help keep everyone safe
Water: bring at least two litres
Medicines: if you have hay fever, diabetes, minor ailments etc.
Day rucksack: typically 20-30 litres, they are comfortable to wear and allow you to use your arms freely
Boots:  waterproof and breathable and designed for hiking, trainers are OK if the ground is dry and there's little chance of rain
Gaiters: recommended for wet weather or boggy conditions
Socks: proper walking socks will keep your feet dry and help prevent blisters
Layered clothing: lets you quickly adapt to changes in the weather and body temperature. Go for a base layer (vest or t-shirt) and a mid layer (a micro fleece or shirt) and in cooler weather add an outer layer (a windproof jacket or thick fleece)
Trousers: ideally no jeans as they become heavy and cold in the rain, breathable fabrics are more comfortable and dry and on warm days shorts are OK
Waterproof jacket: essential when hiking in all but the calmest of weather, breathable fabrics are more comfortable and dry
Gloves: Windproof, or better still, waterproof gloves are the best choice, bring a spare pair if expecting rain
Hat or cap: stay warm in winter and shaded in summer
Sunglasses: for any sunny day, even in winter
Sun cream: can be useful even on cloudy and winter days
Snacks: bring biscuits, energy bars, gels, bananas, chocolate or dried fruit for example and put them somewhere easy to get hold of
Lunch: bring a packed lunch unless otherwise stated
Food & drink
It will be a full day so you'll need a packed lunch and plenty of fluid to drink, ideally >1.5 litre
Please bring plenty of snacks and water. As the weather may be cold on the peaks, you may want to bring a flask with a hot drink. After the hike, there are local pubs in Bedgelert where we can go for post walk refreshments as well as an award winning ice cream shop.
We will stop around 1pm for lunch before the second ascent at the start of the Watkin Path, there is a cafe nearby, Caffi Gwynant (www.cafesnowdon.co.uk), which should hopefully be open if you need to grab more supplies.
Meeting & times
May 27 - am