BSC2023: Blood on the Clock Tower Game (Sun 17:00)
17 people attending
0 places left
12 people waitlisted
The game involves sitting in a circle chatting, you might want to pop behind a tent to to discuss something secret.
Meet at meeting point A
This is one of the events organised as part of Big Spring Camp 2023.
WHAT IS THIS GAME?
Blood on the Clocktower is a game of murder and mystery, lies and logic, deduction and deception for five-to-twenty courageous players and one devious storyteller.
This is a social game, seated in a circle, each player receives either a 'good' or 'evil' token with their unique character on it. Good players share information to solve the mystery whilst evil players lie about who they are and what they know. The good team wins if they can piece together their knowledge, trust each other, and execute the demon. The evil team wins if the demon can sow distrust, evade detection, and wipe out the village.

If you want to lean more:
https://youtu.be/M-aZP47Nm9g
AN INSTANT COMMUNITY IN A BOX
Forges relationships. Whether it's in the leaps of trust the good team make to find each other, in the 'us against the world' camaraderie of the evil team, or even in the laughter you'll all share together.
Have a safe space to lie. The social contract that it's good to be honest is happily suspended, allowing you to cause as much chaos & mayhem as you want, in a carefully developed social system that incentivises maximum trickery with maximum kindness.
Take as much or as little of the spotlight as you're comfortable with. Choose whether to talk your head off and lead the charge, sit quietly back and deduce from afar, or something in between. Every character in this game is important and everyone has their moment.
Surprise yourself with how cunning you can be when your back's against the wall, finding wildly creative bluffs, seeing through the cleverest of lies, or winning everyone over with your most persuasive arguments.
Make new friends and reconnect with old, you'll see your loved ones like you've never seen them before, reminiscing about the games you play months or even years later.

Is it for me? 
yes, the game itself takes 5 minutes to explain, and 90 minutes roughly to play through. Do not worry, our expert Storytellers will be on hand to guide you through the game and answer any and all questions. I have yet to play this game with anyone who didn't immediately want to play it again. I have included a copy of the Character Roles in the event pictures, if you wish to familiarise yourself. 

 
IMPORTANT! - Participation Statement
You MUST complete a Participation Statement, in addition to booking your event space before attending an OutdoorLads event. You only need to complete this Participation Statement once, not for each event you attend. 

IMAGES AND COPYRIGHT DETAILS
Blood on the clock tower photo used with permission of the owner, Joey Payne

Lighted Cancles on black surface
https://unsplash.com/photos/fd7kFsmdbNw

Script PDF generated 
https://script.bloodontheclocktower.com/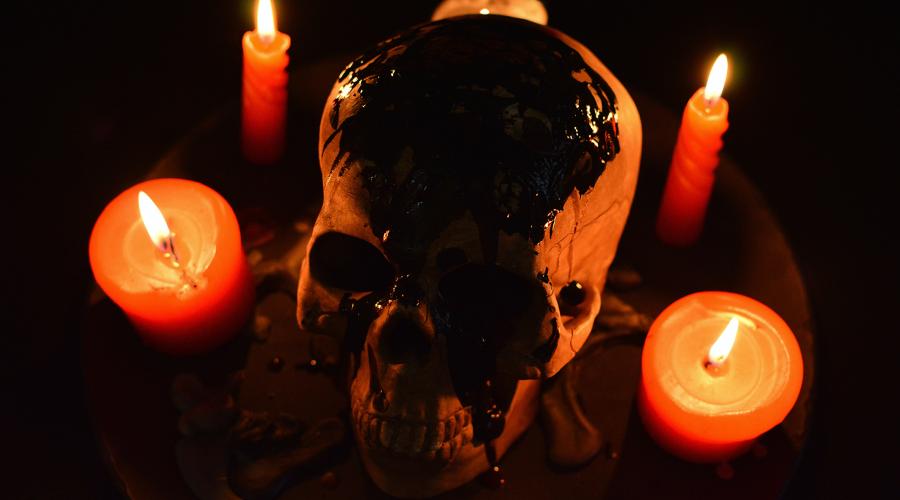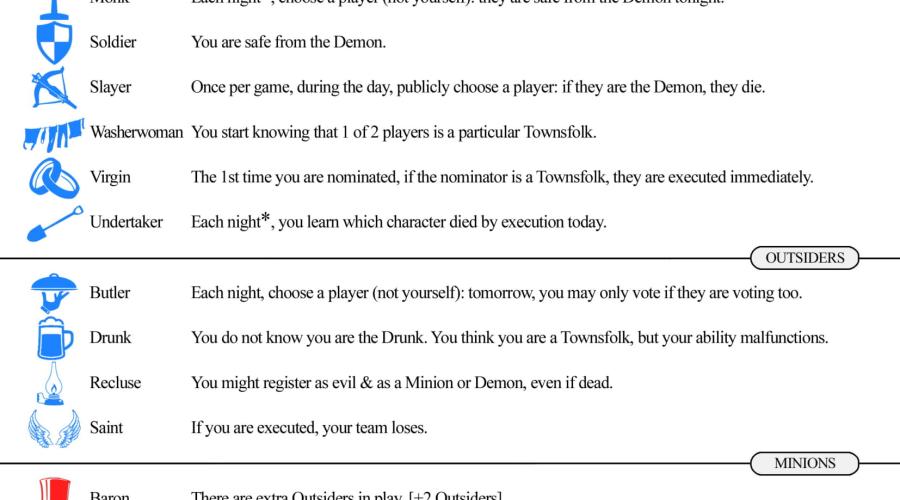 What to bring
A chair to sit on, 
sensible shoes 
possibly some warm clothes to wear if the weather requires. 
Food & drink
A libation or two wouldn't hurt.
Meeting & times
May 28 - pm