Got a great idea? Thinking of new events that OutdoorLads could try? Please let us know! Share any ideas that you have with your regional coordinator or send them into support@outdoorlads.com .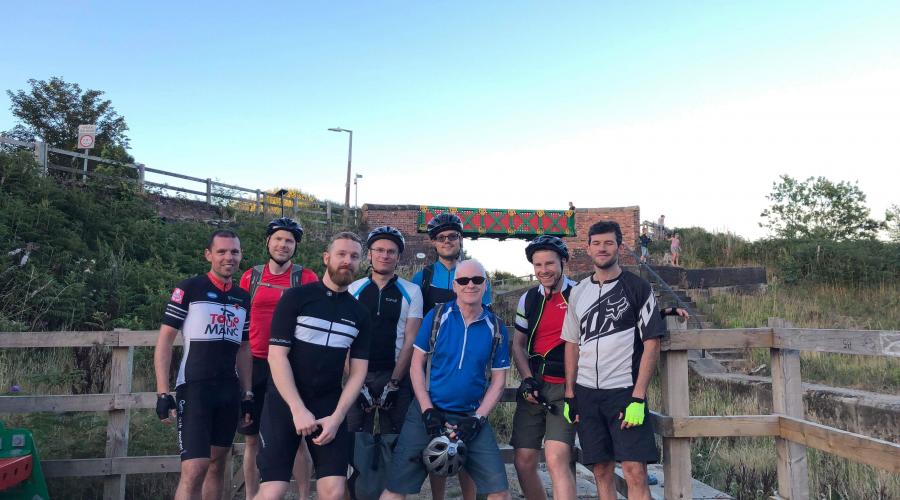 Great New Idea
Question: How did you come up with your Great New Idea?
I was very nervous attending my first OutdoorLads event in the summer of 2016 because I didn't know what to expect and wondered how friendly people would be. But I left my first hostel weekend cycling event feeling on 'cloud nine' and I loved every second.  Following that first introduction I dabbled in a few events in the following year, but it's really in the last 18 months that the number of activities I've participated in has started to ramp up and I've got the 'bug', I'm perhaps a little addicted! 
Soon after becoming a member, I realised there weren't a huge number of bike rides in the north of England, especially during the winter months. So in October 2016, I put myself forward as a cycling leader. Since then I've lead around 25+ events and I've been on around 60 events in total.
As my comfort level being in OutdoorLads and my friendship numbers have increased, I've started going to more socials and larger hostels which I previously felt a little daunted by. It's also now that I've started to understand and enjoy the so-called 'OutdoorLads magic'. Now I have roots and contacts in OutdoorLads, it feels so much more comfortable meeting new people, attending different types of events and going out of my comfort zone. 
When I first moved to Manchester in 2001, I remember being able to walk into the long-gone Hollywood Showbar in Manchester's Gay Village at pretty much anytime and bump into one of my friends. Which got me thinking... 
I'd love to help grow the number of both OutdoorLads members and cyclists in the Manchester area. I also like the idea of a more regular informal drop-in mid-week social for all. Because of this in April 2019 I am trialling four consecutive weekly cycle rides on a Thursday night between 6.30pm and 8.30pm in central Manchester, followed by an informal social on Canal Street between 9-10pm. My hope is that by creating regular weekly events, it may act as a nursery for new people new to OutdoorLads and cycling. So please come along if it might be of interest to you, I'll do my best to make you feel very welcome. If these new events generate interest and are a success, I'll look to keep them going through the summer months and in the longer term.