Yorkshire Dales Road Biking Hostel - Long Weekend
1 people attending
13 places left
Event booking closes on Aug 12 at 17:00:00
Lots of steep hills and long rides
This is a 3 night event in the Yorkshire Dales National Park for those wanting a good long weekend of road cycling in this beautiful corner of the Yorkshire Dales!
We will even have a baking contest on the first night... well we do need those cakes to fuel the cycling!
We will be cycling 2 routes - The 4 Dales Circuit  (Buckden, Hawes and Aysgarth) on the Saturday. 96km, 2176m of elevation gain. This is stunning scenery and some fantastic scenery is to be had. 
On the Sunday we will cycle on the Mallerstang Circuit  (Gunnersdale, Kirkby Stephen, Mallerstang & Hawes) 86km and 1568m of elevation. A slightly easier day, but just as little, and equally as stunning views!
Our accommodation is rather up-market from your standard OutdoorLads hostel, and the price includes breakfast prepared for us, so fewer chores to be done and more time to #getoutmore on the roads!
Dogs: This event is not suitable for dogs. 
Photos: Used with permission of Yorkshire Dales Bike Centre, and OutdoorLads.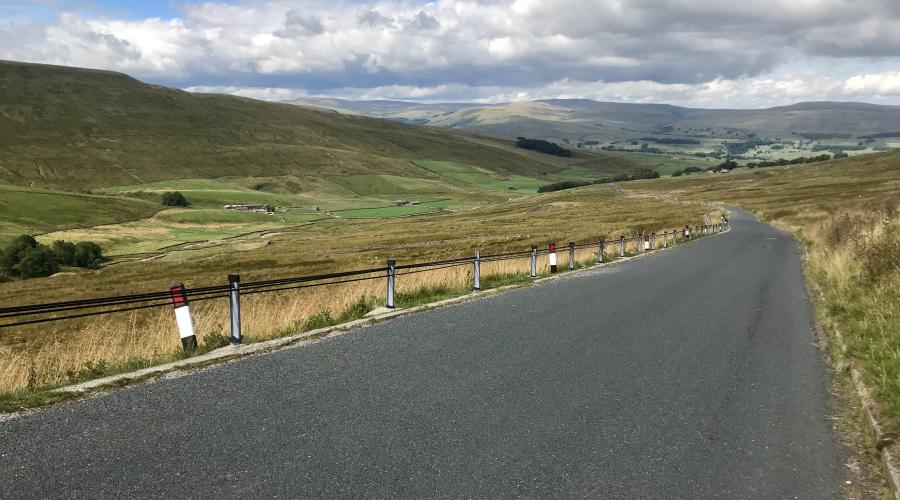 What to bring
You must have a road bike for this ride.
A helmet is mandatory and must be worn while riding at all times, and anyone without one will not be permitted to start. 
Please also ensure you bring: water bottle; spare tube; pump; puncture repair kit; and wet weather gear.
Given the spectacular area, some form of camera would be a good idea.
Bedding will be provided at the bunkhouse but please remember to bring a towel with you as well as evening and overnight clothing.
Food & drink
The first night will be a buffet and a baking contest - so brush up your baking skills !! The produce will be needed to supply us on our rides around the Dales - and the bakery produce will be judged by the hostel manager's wife with a small prize for the winner!
The remaining 2 evenings, we will adjourn to the pub nearby for food and a drink. This hostel will not have evening meals catered for by the leader on this occasion. There is a good kitchen in the bunkhouse should you choose to cook for yourself.
Breakfasts are included however, and served at 8:15am in the adjoining cafe. Tea and coffee are also available in our accommodation.
Please bring sufficient food and snacks for the rides.
Meeting & times
Aug 14 - pm