Wombling to Hampton Court & Osterly Park
4 people attending
8 places left
30 miles (or 15 to Hampton Court) 5 - 6 hours
Join us for a leisurely linear Sunday ride through some of the more famous open spaces and river trails of South West London, with the option to break halfway at the historic Hampton Court Palace or continue on to Osterly House,
We'll be taking cycle trails and quiet roads where possible at a fairly relaxed pace, so this event is open to members with all levels of experience. 
This is intended for anyone with a bike, though as this route uses unpaved cycle tracks in Wimbledon Common and gravelly riverside paths it may not be suitable for slick tyres on a road bike.
Itinerary
We'll ride north to the cycle trails of Wimbledon Common, passing the Wimbledon Windmill and Putney Heath. We'll then head via quiet roads towards Richmond Park where we will cycle with the free roaming deer and take in the open views of West London. After heading west to Ham House we'll then join the Thames Path past Teddington Weir to Kingston-upon-Thames where we'll cross over the river and continue along the west bank to our lunch stop at Hampton Court Palace.
Option to finish here and visit Hampton Court Palace at your leisure.
For those wishing to continue we'll take in Bushey Park, Crane River, Syon House, Osterley House and the Grand Junction Canal ending at Isleworth station, with the option to ride the 11 miles back to Westminster via a riverside bar.
​Returning Home
The ride has been split into 3 sections to enable riders of all abilities to attend with the option to leave at key points by rail.
15 mile mark (after lunch) If you'd like to explore Hampton Court Palace yourselves then consider ending your ride at this point. Trains run every 30 minutes into London Waterloo from Hampton Court Station.
30 mile mark (after Osterly House). I'll take the group to Isleworth station where riders will have the option to either take the train back to Waterloo at 12 and 38 past the hour, or ride the 11 miles back to central London along riverside trails and quieter roads, including a refreshment stop at a riverside bar.
I'll ask as we approach each potential exit point if anyone wishes to take advantage of it and ensure you're safely there.
Keep in touch
Want to hear more about what we're up to? Then join us on Facebook:
www.facebook.com/groups/OutdoorLadsCycling
We also have a Strava group: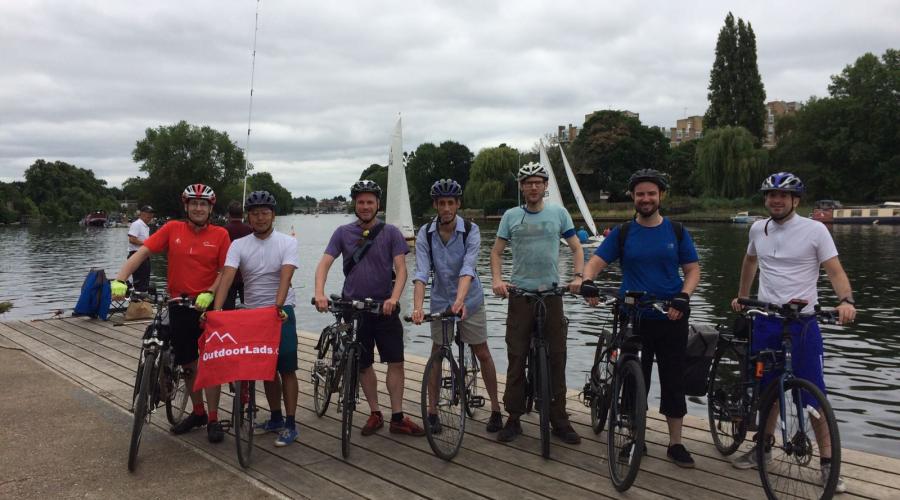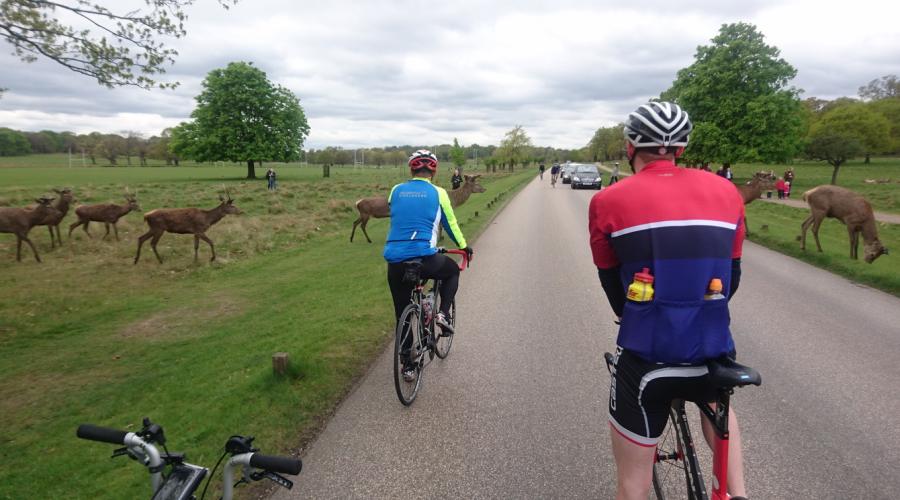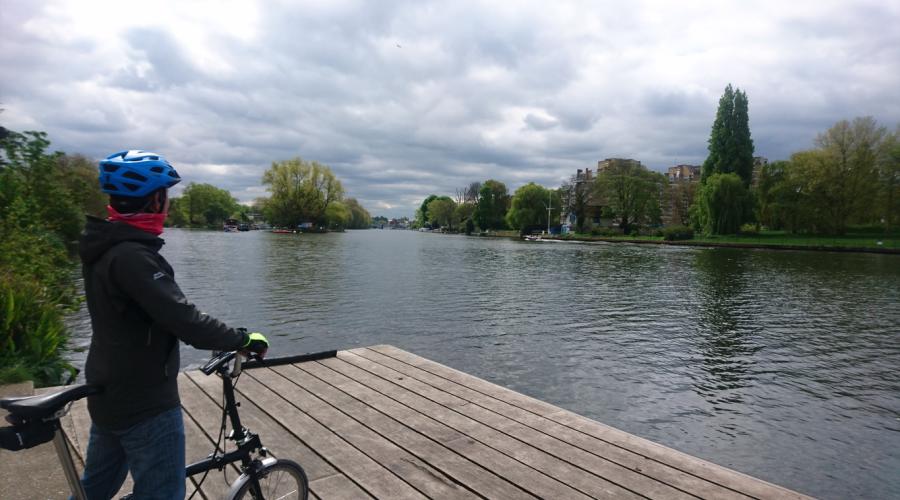 What to bring
Bike: any bike you like
Helmet:  OutdoorLads requires you to wear one
Clothing: lightweight and layered, shorts are great even in rain as they allow free movement of your legs. Avoid jeans, which are uncomfortable when wet, and baggy tracksuit bottoms, which can snag in the chain. Colourful and/or reflective clothing will make you more visible to other road users
Footwear: grippy soles if your bike has standard pedals
Gloves: cycle gloves help avoid blisters, and are good in the cold
Punctures: spare inner tube, bike tyre pump and tyre levers
Tools: any special tools that your bike needs
Small snacks: such as chocolate or energy bars
Plenty of water: in bottle/s on your bike or in a daysack/bladder
Medicines: if you have hay fever, diabetes, minor ailments etc.
Eye protection: avoid getting grit or insects in your eyes, sunglasses are OK if they are not made of glass and not too shaded
Sun cream: take care, even on overcast days
Bike lights: be seen and safe
Storage: small day-sack or a bag on your bike
Mobile Phone: keep it in a waterproof bag for use in emergencies
Food & drink
We'll stop along the way for a picnic so bring a packed lunch with you. There are also several food outlets at Hampton Court if you'd like something more substantial. Remember to bring water and some snacks for the journey.
Meeting & times
Aug 18 - am
Location
51.421178975277, -0.206948532921