Winter Camp 2022 - indoor "camping"!
6 people attending
0 places left
Winter weather likely, but we will aim to offer a range of walks.
Indoor Camping
Our annual Winter Camp is OutdoorLads' birthday event in February each year, and in 2022 we will be taking advantage of an exciting new venue which has become available to us in Braithwaite, in the northern part of the Lake District.
We will be taking over the Braithwaite Institute for the weekend, which comprises a camping field and the adjoining building. It has stunning views all around - Skiddaw in one direction and Causey Pike in the other.
While this is very much a camping event, the building houses the shower facilities etc and, for any of you who do not like the idea of camping outside, there are a limited number of spaces available to sleep indoors which you can book on this page you're on now. You will still need everything else as if you were camping outside, just no tent, and you'll be sharing floor space in one of the side rooms in the village hall. 
The main camping page for the more traditional (hardier!) campers is here: https://www.outdoorlads.com/events/winter-camp-2022-outdoorproper-campi…
Braithwaite is a fantastic base for the fells - Skiddaw, Helvellyn and Blencathra are all close by, while the Coledale Horseshoe starts from the village. Should the weather be bad there are also numerous low level walks in the stunning Newlands Valley, up Catbells and around Derwent Water, or within the woods of Whinlatter. Such a range of options means we can go where the best conditions are, and should be able to offer a range of activities whatever the weather. 
If the weather is REALLY bad the shops, pubs and cafe's of Keswick can provide something to do.
For the bikers, we are five minutes from Whinlatter which has some of the best trails in the area, and if you fancy a day out running in this hiills, then this is for you: https://www.outdoorlads.com/events/trail-running-day-220205
As with most of our camping events, no catering is provided. While you are welcome to cook for yourselves on site, there is a pub nearby and we have a group booking for the Saturday night - see below.
Dogs: Dogs can come on this event, but will not be able to enter the building and will need to be cleaned up after.
Campervans: Allowed at no additional cost. If the ground is soft, may need to be positioned on the hard standing area.
Photos: By Peter Walter and from walks that we could be doing on this event, and used with permission, except inside of hall, with permission of Braithwaite Institute. 
IMPORTANT! - Participation Statement
You MUST complete a Participation Statement, in addition to booking your event space before attending an OutdoorLads event. You only need to complete this Participation Statement once, not for each event you attend. 
COVID-19 – IMPORTANT, Please read the following before you sign up to this event:
Anyone with COVID-19 symptoms, even if they are extremely mild, or who lives or is in a support bubble with someone showing symptoms, is asked not to attend. This is in line with the 

government's coronavirus advice.

You must also immediately self-isolate and not attend the event if you or someone in your household or support bubble shows coronavirus symptoms or tests positive. Read the 

NHS self-isolation guidance.

OutdoorLads strongly encourages all attendees to take a rapid lateral flow test immediately prior to attending an event. This will help to keep everyone safe. Order free Rapid Lateral Flow Tests.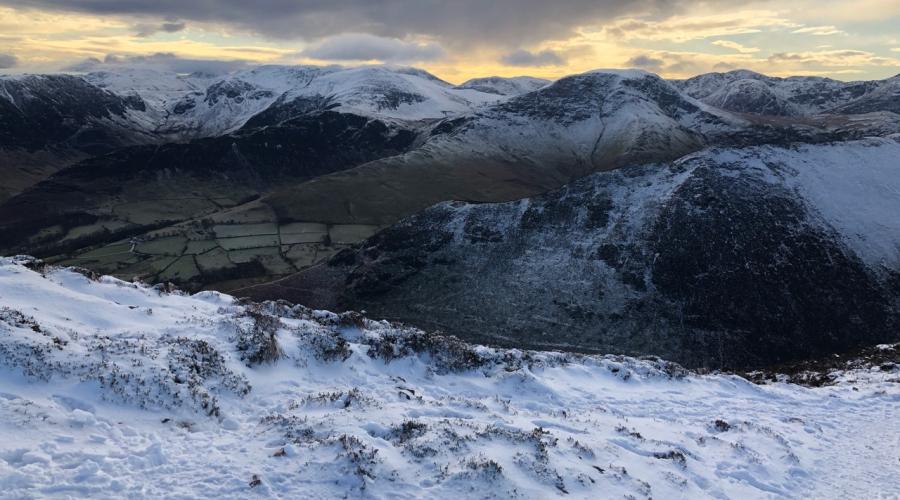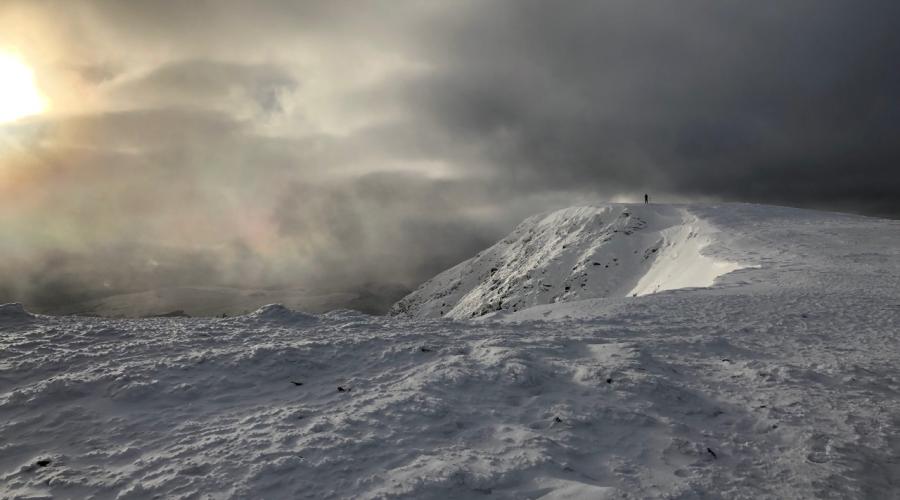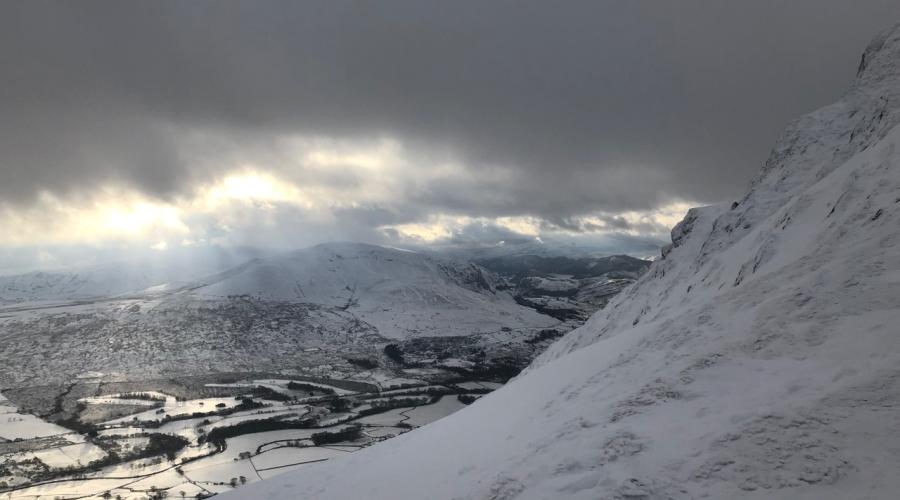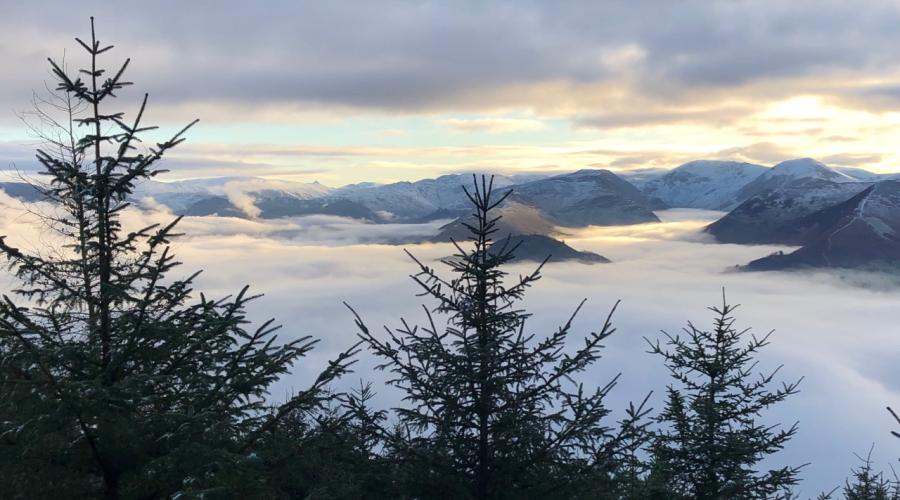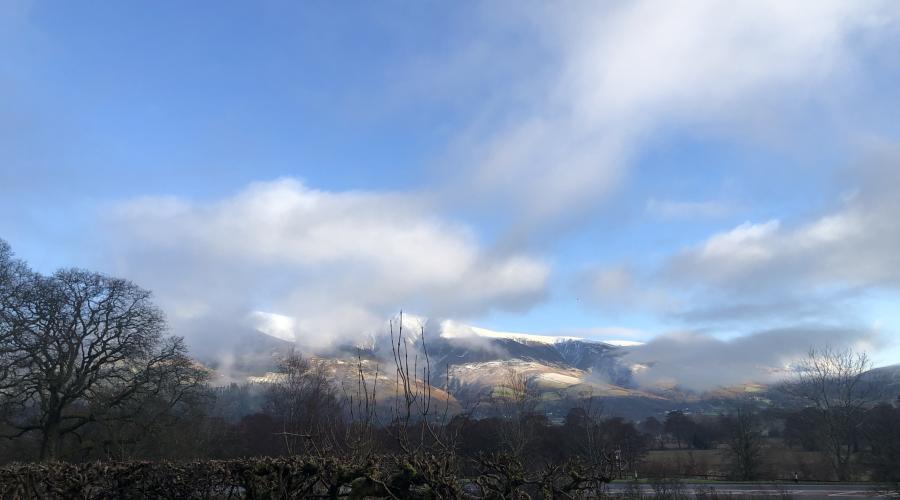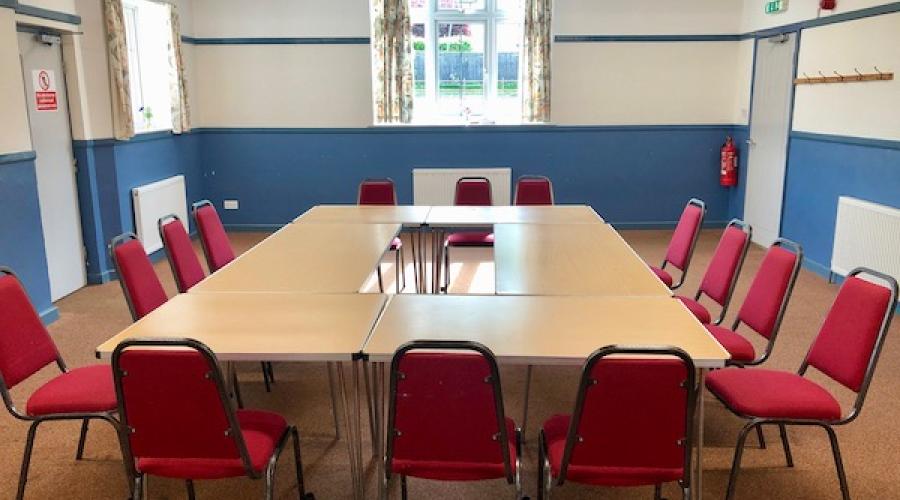 What to bring
Six of you will be sharing the room, allowing plenty of space - but you will be sleeping on the floor. So as well as normal sleeping back, pillow etc you will need a mat, airbed or foldaway bed. 
You have access to the kitchen which has normal hostel style facilities. You can use the pans, plates etc but you will of course have to wash everything you use. There is one small fridge but not big enough to keep your booze in.
You share access to the showers with the campers.
If you will be walking with us during the weekend, again, bear  in mind the likely weather - in previous years we have had sun, rain, snow, ice, fog - basically anything can happen in February! Therefore, you will need to be prepared. The mountain walks kit list below will help you, but again, feel free to ask any questions about what you might need.
Hand sanitiser and a face covering: whilst we are living with Covid-19, please bring your own to events to help keep everyone safe
Water: bring at least two litres in a water bottle, or better still, a hydration bladder
Medicines: if you have hay fever, diabetes, minor ailments etc.
Day Rucksack: typically 20-30 litres, they are comfortable to wear and allow you to use your arms freely
Waterproof bags: keep spare clothing, electronics and anything else dry even when your rucksack leaks by using Ziploc type food bags or, better still, outdoor activity waterproof bags
Boots:  waterproof and breathable hiking boots with good ankle support
Gaiters: recommended for wet weather or boggy conditions
Socks: proper walking socks will keep your feet dry and help prevent blisters, and carry a spare, dry pair
Walking Poles: always optional, love them or hate them, but give them a try and decide for yourself
Layered clothing: lets you quickly adapt to changes in the weather and body temperature. Go for a base layer (vest or t-shirt) and a mid layer (a micro fleece or shirt) and in cooler weather add an outer layer (a windproof jacket or thick fleece)
Trousers: no jeans as they become heavy and cold in the rain, breathable fabrics are more comfortable and dry and on warm days shorts are OK
Waterproof jacket: essential when hiking in all but the calmest of weather, breathable fabrics are more comfortable and dry.
Gloves: Windproof, or better still, waterproof gloves are the best choice, bring a spare pair if expecting rain.
Hat or cap: stay warm in winter and shaded in summer
Sunglasses: for any sunny day, even in winter
Sun cream: can be useful even on cloudy and winter days
Snacks: bring biscuits, energy bars, gels, bananas, chocolate or dried fruit for example and put them somewhere easy to get hold of
Lunch: bring a packed lunch unless otherwise stated
Emergency equipment: the walk leader will bring any emergency equipment required for the group, but you are welcome to bring any that you have, such as additional high energy food, a survival bag, a whistle, a medical kit, a torch and something to make fire (either storm proof matches or a firelighter
Map and compass: the walk leader will have these, but if you like map reading or want to develop your skills, bring yours along
Mobile Phone: keep it in a waterproof bag for use in emergencies, and a spare battery/charger is a good idea
Food & drink
As with the majority of our camping events, catering is not provided as part of the event cost. You will need to make your own arrangements to cook on site (indoor campers will have access to the self catering kitchen) or to eat locally.
For the Saturday night we have a group booking at the Royal Oak in the village for anyone who would like to eat together there. No need to pre-order.
Meeting & times
Feb 04 - pm
Location
54.605914657206, -3.1888407468796