Wild Camp/Night Hike/Waterfalls/Caves/Pub in the Brecon Beacons
4 people attending
6 places left
Wild camp (at high level if weather suitable) in challenging terrain; explore a 666 yard tunnel at night near Halloween, follow waterfalls, bathe in natural pools, explore cave entrances and the Llangattock escarpment.
UNLESS YOU ARE EXPERIENCED AND COMFORTABLE SUMMITING 800 METRE MOUNTAINS, THIS EVENT IS NOT SUITABLE FOR YOU. If you are experienced and comfortable summiting 800 metre mountains, this is the ideal opportunity for a first attempt at walking at night and walking in poor weather and carrying a moderately heavy pack and wild camping and exploring cave entrances and bathing in natural pools (you don't have to do everything). We're only going up one mountain and we're only hiking a short distance and if the weather becomes severe, we can shelter in the tunnel.
This event is in a challenging mountain environment at night, in late Autumn / early Winter. Participants must be prepared to walk and sleep in cold, wet and windy conditions. If the weather is severe, the event will happen, but at lower altitude, in more sheltered areas. You will need suitable equipment and enough food and drink, PLEASE READ THE "WHAT TO BRING" AND "FOOD AND DRINK SECTIONS".
Let's meet in the White Hart pub, ready to order our meals at 17:30, to eat and be ready to meet those not dining, outside the pub at 18:45 (the pubs don't take reservations, we may end up on several small tables).
We will depart in convoy from the White Hart at 18:45 sharp to get to the low car park beyond Talybont reservoir at 19:00 and start walking by 19:15.
We will go up through a very steep meadow to the path of the Brecon and Merthyr Junction Railway (known locally as the Breakneck and Murder railway, owing to a tendency to have serious accidents, caused by the steep gradients to what was the highest railway tunnel in Britain). We then follow the railway route to the bent 666 yard long  Torpantau Tunnel.  Another steep ascent to the summit of Craig y Fan Ddu (683) metres. If the weather is good, with no risk of lightning, we'll sleep high up, otherwise drop to a more sheltered area. We'll get up no later than 7:00am, then past a series of waterfalls and pools to the car park. We will then breakfast and go by car to explore the cave entrances on the Llangattock escarpment.
PLEASE READ ALL SECTIONS, INCLUDING WHAT TO BRING AND FOOD+DRINK
This will give you an idea of the environment   https://www.bbc.co.uk/news/uk-wales-33506589
You can find out more about Wild Camping in the booklet accessible from here... https://www.outdoorlads.com/my-first-wild-camping-event
If you have difficulties with travel  or accommodation, please talk to me or add a request at the bottom the event post.
Please contact me with any questions.
Photo Credits: All photos taken by Paul Ridealgh and permission is granted to OutdoorLads for further use.
Dogs are not allowed on this event.
IMPORTANT! - Participation Statement
You MUST complete a Participation Statement, in addition to booking your event space before attending an OutdoorLads event. You only need to complete this Participation Statement once, not for each event you attend. 
Anyone with COVID-19 symptoms, even if they are extremely mild, or who has recently tested positive for Covid-19, is asked not to attend.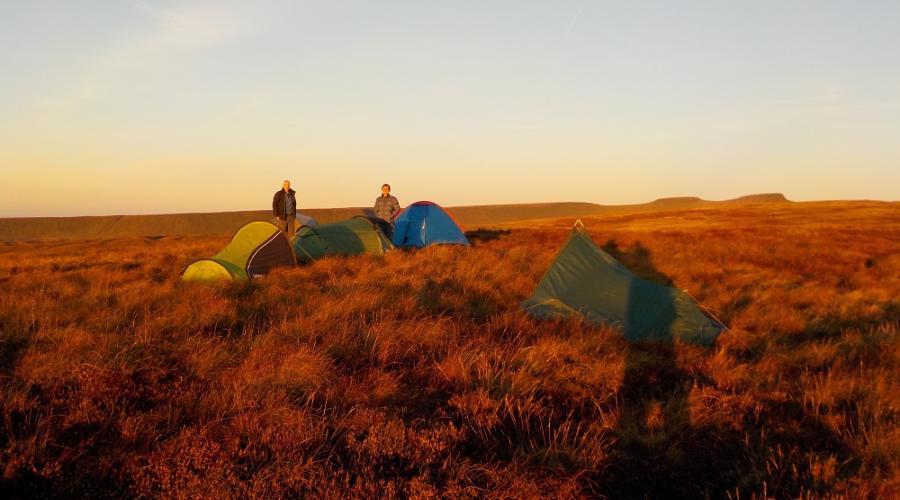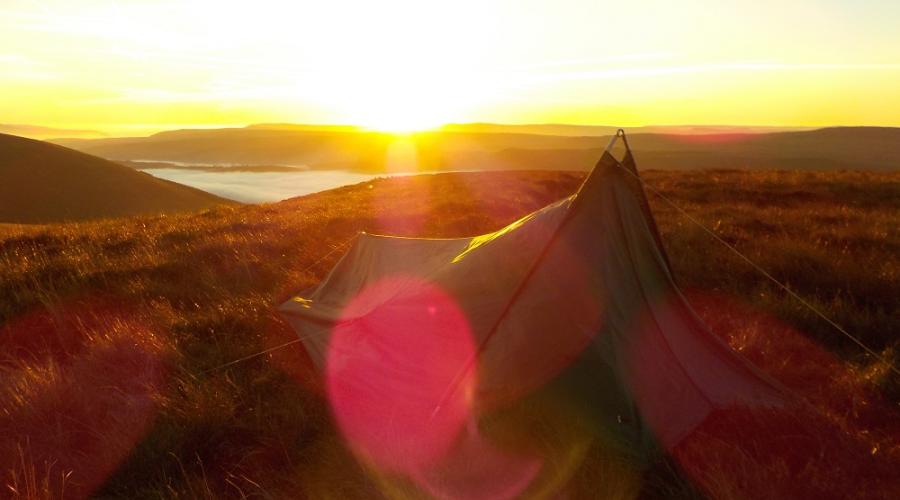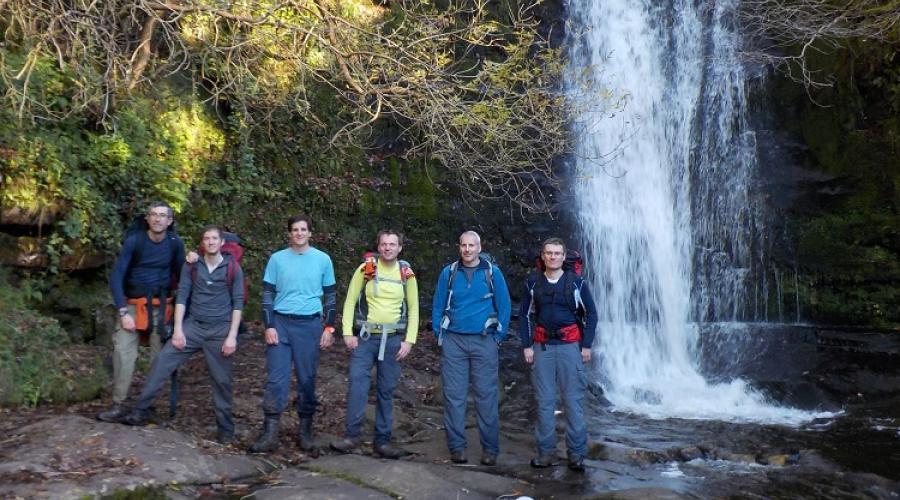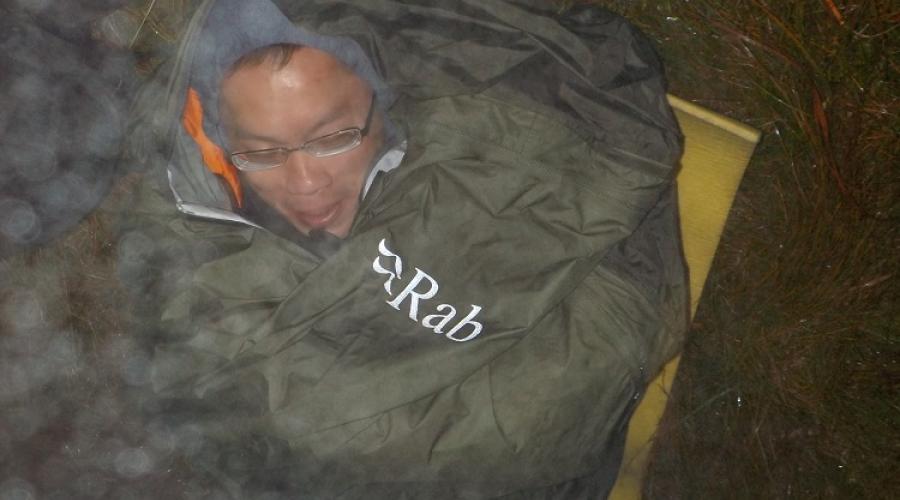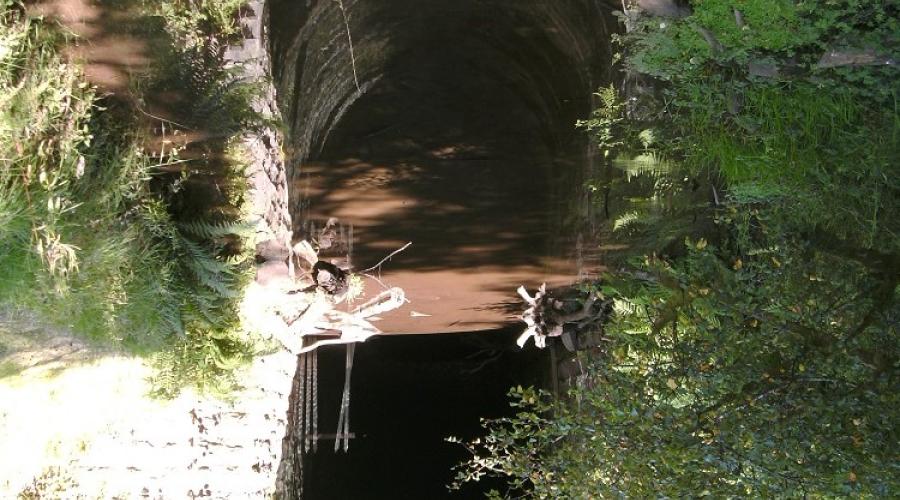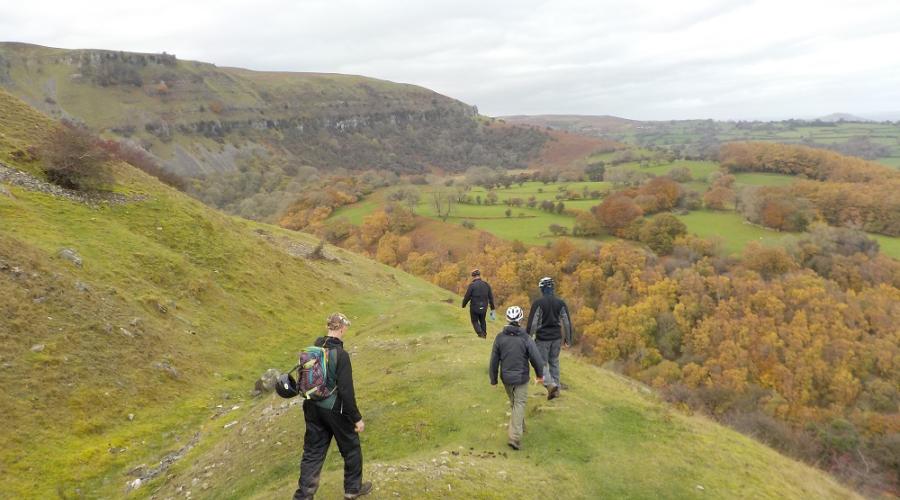 What to bring
Please review the Outdoorlads kit lists for a general guide, but essential on this walk are hiking boots, waterproof cagoule and overtrousers, a LOW BRIGHTNESS head torch with adequate battery life, a spare torch, adequate warm clothing including hat and gloves, which will keep you warm at 2 degrees celcius in wind and rain, rucksack and enough food and drink. You will also need a small DISCREET tent or bivvy bag, sleeping bag which will keep you warm at 2 degrees celcius, sleeping mat, personal hygiene materials, and overnight medication. Please practice pitching your sleeping accommodation in wind and darkness, on very rough ground, before the event!
You will also need money for the pub meal and a helmet of some sort (bicycle, canoe, climbing, site hard hat etc.) for exploring the cave entrances. It is possible to go into the initial big cavern through the big entrances without getting muddy, however if you may go through one of the smaller entrances, bring clothing that you are happy to scuff and get muddy. If you're going to bathe in the pools, bring a towel.
Please contact me with any questions or concerns.
Food & drink
Please ensure you have eaten a substantial meal prior to the event start, to ensure you have enough energy to get up the mountain. Bring enough food and water to cover your needs for the duration of the event (from 5:30pm on Saturday until 3pm on Sunday). There is no possibility to obtain food or drink once we have left Talybont (and the only place open in Talybont will be the pub). Breakfast and lunch can be left in the cars, but snacks and an emergency food supply need to be carried up the mountain.
Meeting & times
Nov 05 - pm