A Wet Weekend - A Tittesworth! (Now with hot showers!)
7 people attending
8 places left
Event booking closes on Jun 9 at 09:00:00
Multi activity weekend.
SHOWERS ARE NOW AVAILABLE!! 😅
Interested in getting wet and wild this summer? Join OutdoorLads as we set up camp for a weekend filled with paddleboarding and beautiful walks!
Situated in Blackshaw Moor, we'll be setting up camp in a relatively new farm-style campsite on the edge of the Peak District. Although basic the campsite is nestled in the shadow of The Roaches and offers an amazing view of the rocky ridge and the surrounding area. 
The campsite is situated a mere 15 minute walk from Tittesworth Reservoir where our paddleboarding adventures will take place and a few minutes walk from the local pub (whose round is it??). The SUP session is included in the event cost, not extra. 
There most likely will be two walks on offer, a short walk as well as the paddleboarding session on the Saturday and then a longer walk on the Sunday for those who don't have to rush off.
As for paddleboarding, the 90 minute instructor led session will be taking place at the nearby Tittesworth reservoir. Don't worry if you're a beginner or a pro, this event is for any and all abilities. Besides, falling in is half the fun! The session and all kit such as paddleboards, wetsuits and buoyancy aids are included in the event cost.
If you're feeling a little more adventurous, you will have the opportunity to explore more of the surrounding area and maybe go for a spot of wild swimming although please be aware, any activities besides the walk and paddleboarding is NOT a part of OutdoorLads led activities and must be at your own risk as wild swimming isn't covered by OutdoorLads insurance.
Although well behaved dogs are allowed on site it's not the best if you are going to be paddleboarding so I strongly advise against it if you want to join in on the action. Barbecues and fires are also allowed however if making a fire, the fuel, logs and coal have to be purchased on site.
IMPORTANT! - Participation Statement
You MUST complete a Participation Statement, in addition to booking your event space before attending an OutdoorLads event. You only need to complete this Participation Statement once, not for each event you attend. 
Photos: taken and used with permission of Camping at The Hollies and event leader.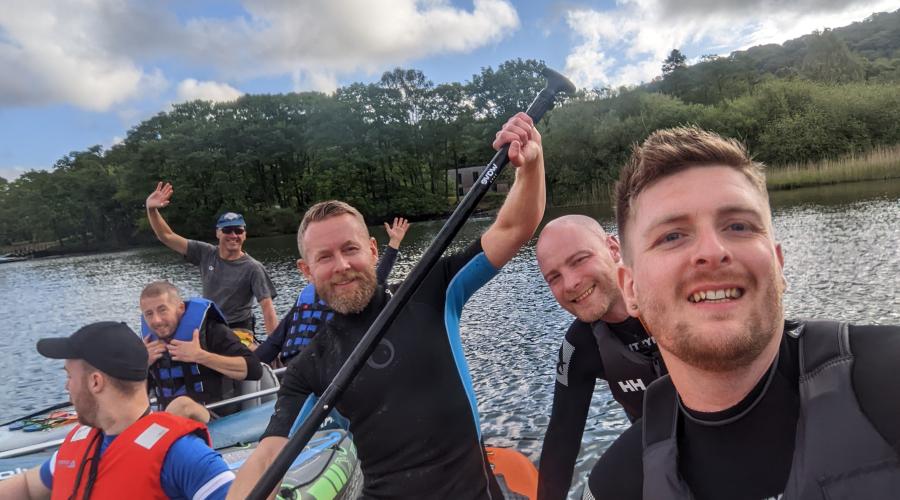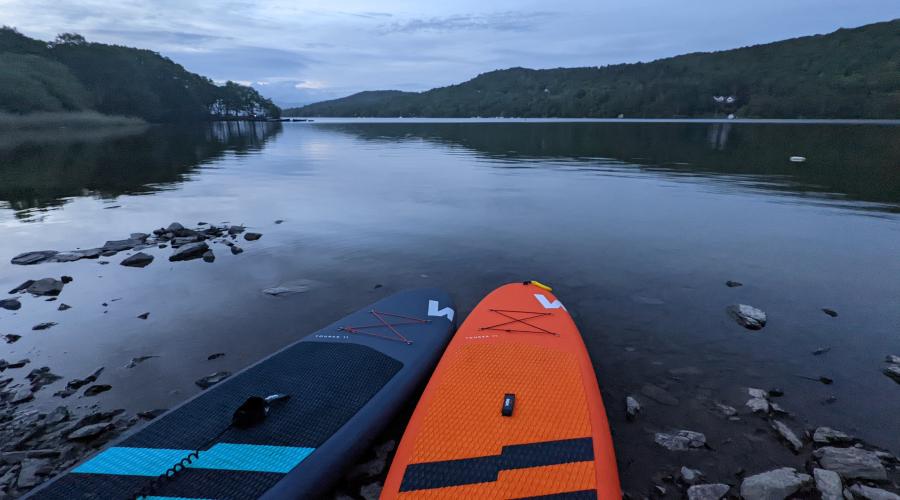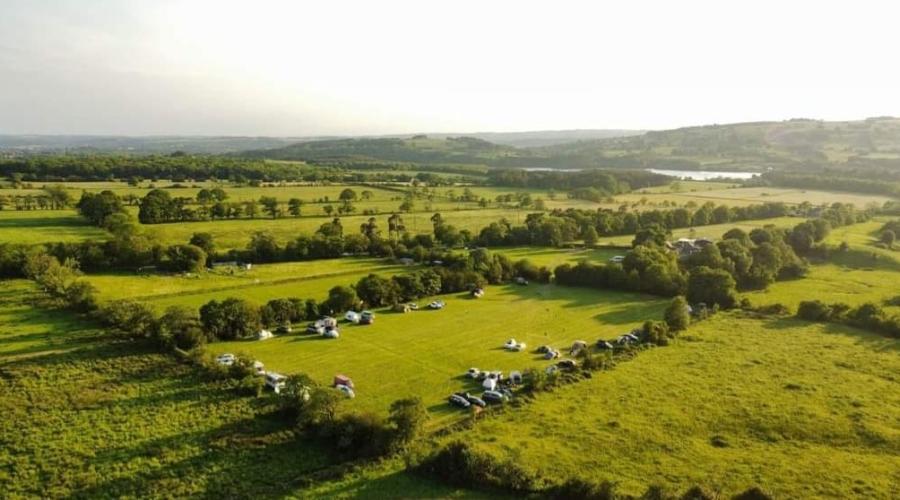 What to bring
For Paddleboarding
All equipment such as paddleboards, wetsuits, buoyancy aids etc are included.

For the walk:
Water: bring at least two litres in a water bottle, or better still, a hydration bladder
Medicines: if you have hay fever, diabetes, minor ailments etc.
Day Rucksack: typically 20-30 litres, they are comfortable to wear and allow you to use your arms freely
Waterproof bags: keep spare clothing, electronics and anything else dry even when your rucksack leaks by using Ziploc type food bags or, better still, outdoor activity waterproof bags
Boots:  waterproof and breathable hiking boots with good ankle support
Gaiters: recommended for wet weather or boggy conditions
Socks: proper walking socks will keep your feet dry and help prevent blisters, and carry a spare, dry pair
Walking Poles: always optional, love them or hate them, but give them a try and decide for yourself
Layered clothing: lets you quickly adapt to changes in the weather and body temperature. Go for a base layer (vest or t-shirt) and a mid layer (a micro fleece or shirt) and in cooler weather add an outer layer (a windproof jacket or thick fleece)
Trousers: no jeans as they become heavy and cold in the rain, breathable fabrics are more comfortable and dry and on warm days shorts are OK
Waterproof jacket: essential when hiking in all but the calmest of weather, breathable fabrics are more comfortable and dry.
Gloves: Windproof, or better still, waterproof gloves are the best choice, bring a spare pair if expecting rain.
Hat or cap: stay warm in winter and shaded in summer
Sunglasses: for any sunny day, even in winter
Sun cream: can be useful even on cloudy and winter days
Snacks: bring biscuits, energy bars, gels, bananas, chocolate or dried fruit for example and put them somewhere easy to get hold of
Lunch: bring a packed lunch unless otherwise stated
Emergency equipment: the walk leader will bring any emergency equipment required for the group, but you are welcome to bring any that you have, such as additional high energy food, a survival bag, a whistle, a medical kit, a torch and something to make fire (either storm proof matches or a firelighter
Map and compass: the walk leader will have these, but if you like map reading or want to develop your skills, bring yours along
Mobile Phone: keep it in a waterproof bag for use in emergencies, and a spare battery/charger is a good idea
For camping:
Tent: make sure you know how to pitch it, even in bad weather or in the dark. Check you have all the poles, ropes and pegs. A 3 season tent is the minimum recommended level of protection.
Sleeping bag: one that provides adequate warmth, designed to go below the temperature that you expect
Sleeping mat: will keep you warmer and dryer
Waterproof bags: for spare, dry clothing
Food: search online for camping food that's easy to cook and filling
Hot drinks: at least in cold weather
Cooking Equipment: check you have fuel and know how yours works
Eating equipment: mug, bowl or plate and cutlery
Washing up equipment: detergent, brush/scourer and tea towel
Wash kit: remember to include a towel, shower gel and shampoo
Torch: or easier still, a head torch
Food & drink
You will need to provide your own food and drink for the weekend, this includes breakfast, packed lunches, snacks and dinner.
There is also the option to visit the pub for dinner. 
BBQs are allowed but must be raised off the ground and cause no damage.
Meeting & times
Jun 09 - pm