Voyage on board the Prolific ll
13 people attending
0 places left
Dependent on Conditions
After a tremendous voyage last year, OutdoorLads is returning to the seas on board the Prolific in 2019!
This is an incredible opportunity to become part of the crew on board the Prolific, an impressive sailing boat owned by the Ocean Youth Trust. It's due to their charitable status that we can bring this to you at such an incredible price - ordinarily, the trip would be at least twice the price! 
On this voyage, you will be crewing the boat under the instruction and direction of the fantastic staff team and volunteers of Prolific. It doesn't matter if you've never set foot on a boat before or if you're a qualified sailor, these trips are for everyone.
Please don't be under the impression that this is a leisure holiday. Voyages aboard the Prolific are interactive, fun and rewarding. You'll be living in close proximity with the rest of team, and working together hoisting, winching, gybing, steering (but hopefully not sinking!) as we sail this beautiful vessel around the English Channel for five days of adventure. There will be long days and maybe nights! You'll take your role in helping run the boat, from cooking, cleaning, scrubbing the decks and helping sail Prolific throughout your trip.
You'll be given the opportunity to drive the boat, hoist the sails and help plan your voyage. You'll be guided throughout your entire time on board by the staff team, who will ensure you have an amazing experience. They'll be an abundance of laughs, games and team building. We can guarantee you'll make great friends. You'll be exhausted by the end of the week, but you will have had the absolute time of your lives, learnt a lot about sailing, yourself, and each other - this is the kind of trip that creates special memories. The feedback from last year's event is quite incredible!
We will be setting off from Poole and finishing in Southampton, but where we go in between will be completely up to us (and the weather....). If conditions are good we may even make it to France, so bring your sunglasses and swimming gear, and passport!  
A couple of members and leaders from last year's trip will be available to speak to about any concerns or worries you may have. They'll be regular updates from Outdoor Lads and your leader about your trip to make sure everything runs smoothly.
Past sailing experience is not necessary - there will be an experienced crew on board who will show you everything you need to do.  If you've never sailed before but think you'd enjoy it, and are prepared to get stuck in and give it your all for a week this is a perfect event for you! 
How to book: You can book on this site as per a usual OutdoorLads event. However, should you wish to pay in instalments over several months, contact the OutdoorLads office on support@outdoorlads.com or 0161 420 0001. There will be additional terms and conditions for paying in instalments, which we will explain to you when you enquire, however, the full cost of the trip must be paid by the time the event starts. 
You could get this trip for just £150.
We recognise that this is a once-in-a-lifetime type of trip, and financially may be out of the reach of some of our members. For that reason, we have reserved a number of places especially for people who wish to apply for this trip with a subsidy through the OutdoorLads Foundation. Were your application successful, you could be going on this trip at a reduced price of £150. You'd need to be a full or concession member of OutdoorLads, explain to us what benefits you think this trip would give you, and why you would otherwise be unable to participate. No-one other than the office team at OutdoorLads will know that you have received this help. To apply for help through the Foundation for this trip, please complete the Foundation application form here, or contact Liam in the office on liam.russell@outdoorlads.com or 0161 420 0001 to discuss this further.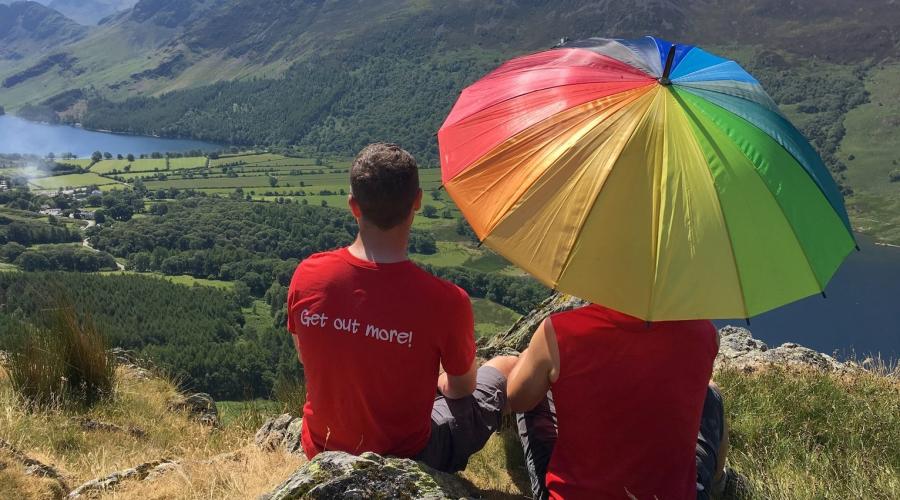 What to bring
This list has been taken from OYT's website: 
Passport or Identity Card (we may go abroad even on a short trip) [NB group leaders organising a full-boat group: if several members of your group don't have passports and it would be difficult to get them, please tell us in advance and we can specify a UK-only voyage. For individual bookings, please check with the office well in advance it you don't have a passport - it's a shame if the wind is perfect for France but we can't go because just one person has forgotten to bring a passport.]
A European Health Insurance card (in case you need medical treatment abroad)
Single duvet cover, single bedsheet and pillowcase - we will provide a duvet and pillow if you bring sheet and cover. Otherwise please bring a sleeping bag and your own pillow.
Warm clothing (even in summer it can be cold at sea)
Warm hat and gloves
Waterproof footwear (wellies are fine if soles are non-slip)
Trainers or deck shoes with non-slip soles
Clothes to wear ashore
Wash kit (NB aerosols are a serious fire hazard and NOT allowed on board – bring roll-on deodorant)
Wet wipes (optional – but there are limited opportunities for showers)
Towel
Any regular medication / inhalers (you MUST tell our office in advance what you are taking)
Seasickness pills. 
Glasses or contact lenses if needed (NB bring spares; contact lens cleaning solution; a strap to hold your glasses on)
Sun cream, sunhat (e.g. baseball cap), sunglasses
Shorts
Cash 
230375
Food & drink
Food and drink will be provided, and we will take turns to cook for everyone in the galley. Please make sure that you have notified us if you have any dietary requirements - we won't be able to nip to Tesco's when we're at sea! You may wish to bring your own snacks to keep up your energy throughout the day, though there will be plenty to eat for everyone on board.   
There may be opportunities to grab something from a local pub in the evenings, so bring a bit of cash with you. 
Bear in mind that alcohol on board is strictly forbidden. A couple of drinks once we are ashore may be enjoyed at the skipper's discretion.
Meeting & times
Jun 10 - pm