Upon the Plateau Parallel with Petersfield, with Panoramas
34 people attending
0 places left
1 person waitlisted
Distance is 17.5 km (11 miles); total ascent is 349m; terrain is mostly tarmac lanes, some muddy tracks; relief includes one steep ascent and one moderately steep descent.
I won't invite scorn by describing this walk as 'mostly mudless', but ninety per cent of the route will be on the quiet tarmac lanes that crisscross the chalk plateau that sits atop some of the best of the Hampshire Hangers, namely those on Stoner, Wheatham and Ashford Hills. These hills earn the area its sobriquet of 'Little Switzerland', while the vista from the latter earns it a place in Simon Jenkins's England's 100 Best Views. I've arranged for the Trooper Inn pub to specially open for us for lunch. It's at High Cross, which, with Froxfield Green, is one of the most elevated but still enchanting villages in Hampshire. The area is accessed by one short but quite steep ascent.
The sights:
High Cross and Froxfield Green: Two spacious, scattered flint and chalk villages. At altitudes of 190 to 204 metres respectively, they are among the highest villages in Hampshire. Both possess fine late-Victorian churches. Froxfield in particular has a pretty village green with thatched cottages and symmetrical late Georgian villas around it.
Ashford Hangers - Shoulder of Mutton Hill: In his England's Hundred Best Views, Simon Jenkins writes: 'In the distance we can see the long ridge of the South Downs floating comfortably across the horizon. To the south the contour softens towards the coast at Portsmouth. But above the village of Steep the hills seem to lose all discipline. The greensand ridges of the Hampshire Downs argue with each other. Escarpments bunch and jostle. Beech woods cling to the slopes in dramatic clumps known as hangers...The area is known from its contours as Little Switzerland, though Little Tuscany might be more appropriate'. Evoked and mythologised by local poet Edward Thomas, we'll see his monument at the viewpoint.
Ashford Hangers - Cobbett's View: The journalist, politician and social reformer William Cobbett described the view from Wheatham Hill in 1822 thus: "... out we came, all in a moment, at the very edge of the hanger! And never, in all my life, was I so surprised and so delighted! I pulled up my horse, and sat and looked; and it was like looking from the top of a castle down into the sea, except that the valley was land and not water." 
Bedales School: Founded in 1893, one of the most expensive private schools in the country, charging more than Eton, but known for its relaxed, liberal, progressive ethos, its fashionable parents and its famous alumni such as Lily Allen, Daniel Day-Lewis and Alan Jay Lerner. Grounds with playing fields, meadows, pasture and woodland. Grade I-listed library and hall in Arts and Crafts style, 1911; main buildings, 1907.
Steep: Scattered village of late C19/early C20 Arts and Crafts houses (such as Little Langleys and Ashford Chace, both 1912). All Saints Church is C12-C14 but received an Arts and Crafts makeover in 1875. 
Dogs:
I love having dogs on my walks and this walk is suitable for them. It is of moderate length, but there will be fields with livestock and a number of stiles and roads to negotiate and lanes to walk along. A dog must be obedient if it is off the lead. 
The route (please click the link in red to be taken to the route at the Ordnance Survey website. This will also show you the elevations and climbing):
Heading west along the A272 Winchester Road and crossing under the A3, we'll turn north at Stroud and proceed up lanes towards Lythe Hanger which we'll ascend. At Ridge Top Lane we'll turn west, then north, then east to reach Froxfield Green. Then, following lanes north and east we'll hit High Cross. Lanes heading further east will take us to the crossing of the main road at The Trooper Inn. We'll then find Old Litten Lane which will bring us to Ashford Hangers and the viewpoints. Descending Wheatham Hill, we'll follow lanes heading to Steep where we'll pick up the Hangers Way which will take us back to Petersfield.
IMPORTANT! - Participation Statement
You MUST complete a Participation Statement, in addition to booking your event space before attending an OutdoorLads event. You only need to complete this Participation Statement once, not for each event you attend.
COVID-19 – IMPORTANT, Please read the following before you sign up to this event:
Anyone with COVID-19 symptoms, even if they are extremely mild, or who lives or is in a support bubble with someone showing symptoms, is asked not to attend. This is in line with the government's coronavirus advice.
You must also immediately self-isolate and not attend the event if you or someone in your household or support bubble shows coronavirus symptoms or tests positive. Read the NHS self-isolation guidance.
OutdoorLads strongly encourages all attendees to take a rapid lateral flow test immediately prior to attending an event. This will help to keep everyone safe. Order free Rapid Lateral Flow Tests.
(Image credits: Sheep grazing beneath Strawberry Hanger by Martyn Pattison; View south from Wheetham Hill by Basher Eyre; Farmland North of the A272 at Stroud by Martyn Pattinson; Lanes fork by Broadhanger Farm by Shazz; St Peter, Froxfield Green March 2013 by Basher Eyre; A f-frosty Froxfield Cricket Club (Image no. 145,000) by Basher Eyre; Trooper Bottom (2) by N Chadwick; Old Litten Lane by N Chadwick; View of Farmland from Wheatham Hill; Farmland at the foot of the Hangers by Martyn Pattison; Steep, Hampshire, All Saints by Dave Kelly; Shoulder of Mutton Hill by easthantsxc. All photos are copyrighted but are above credited to their copyright holders and are licensed for further reuse under Creative Commons Attribution-ShareAlike 2.0 Generic (CC BY-SA 2.0).)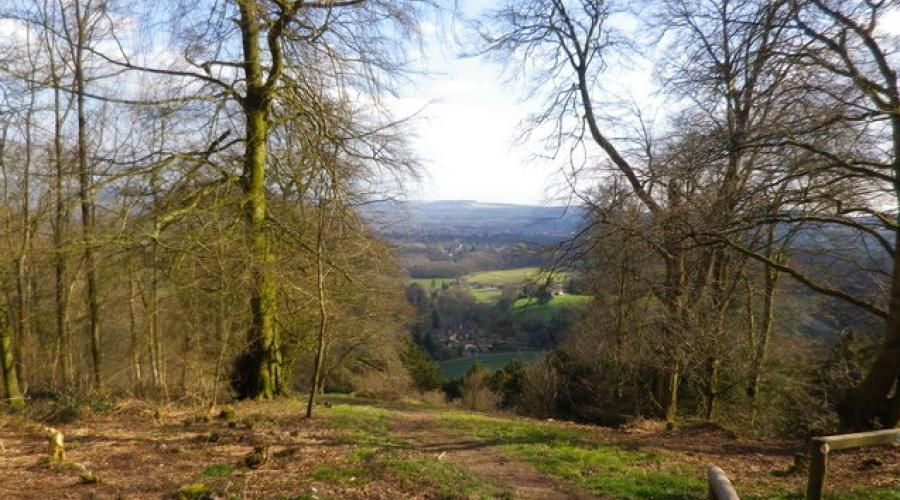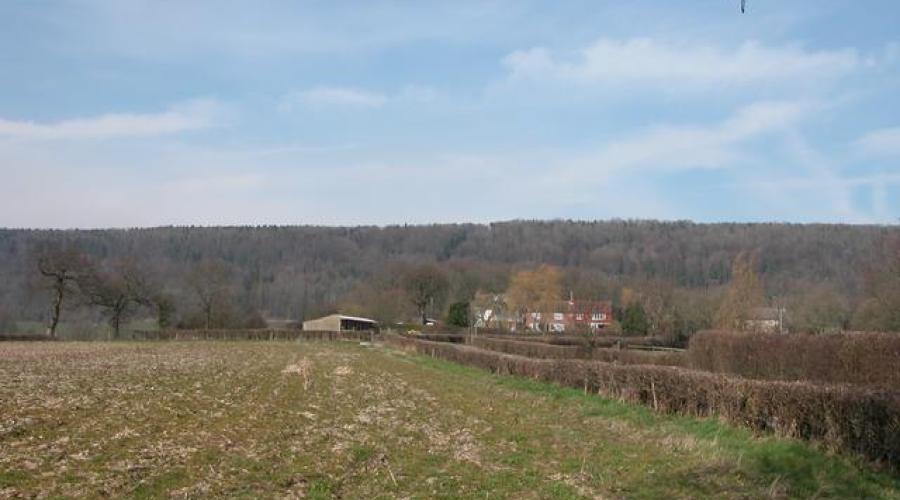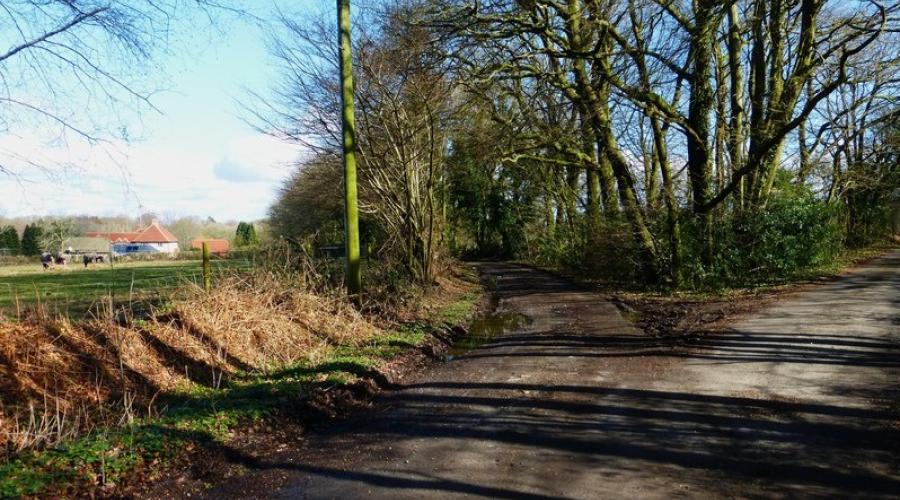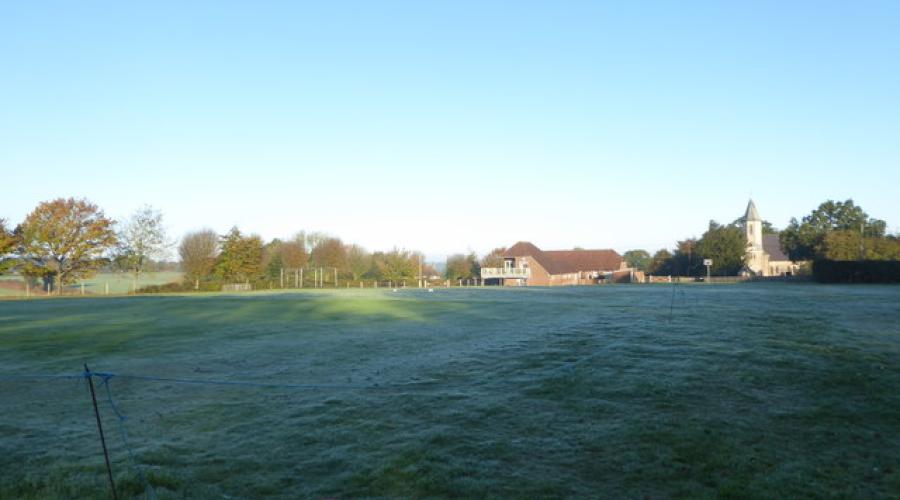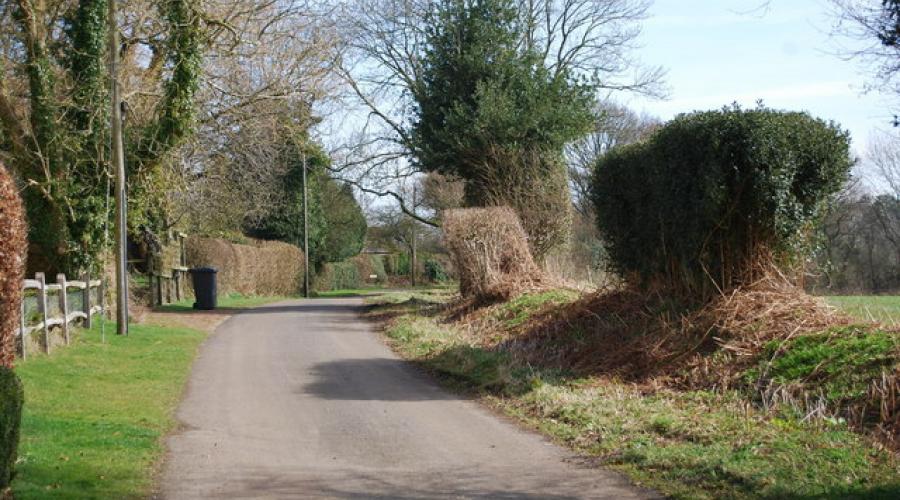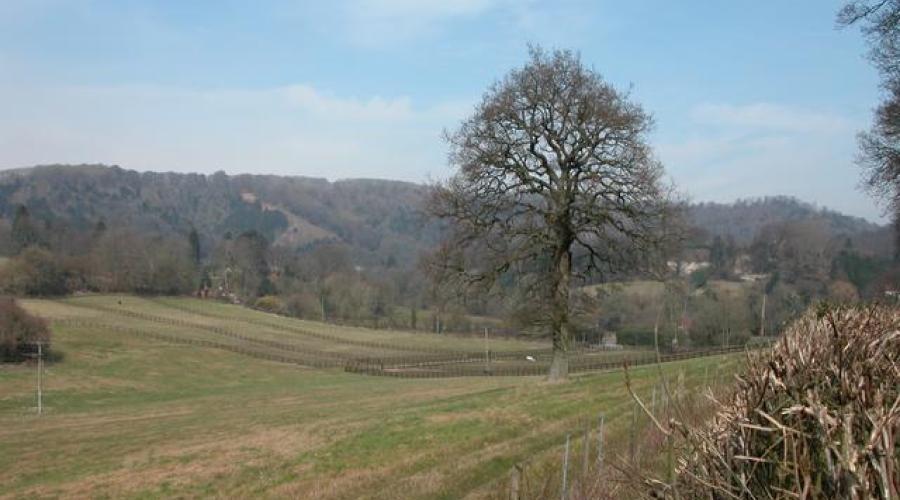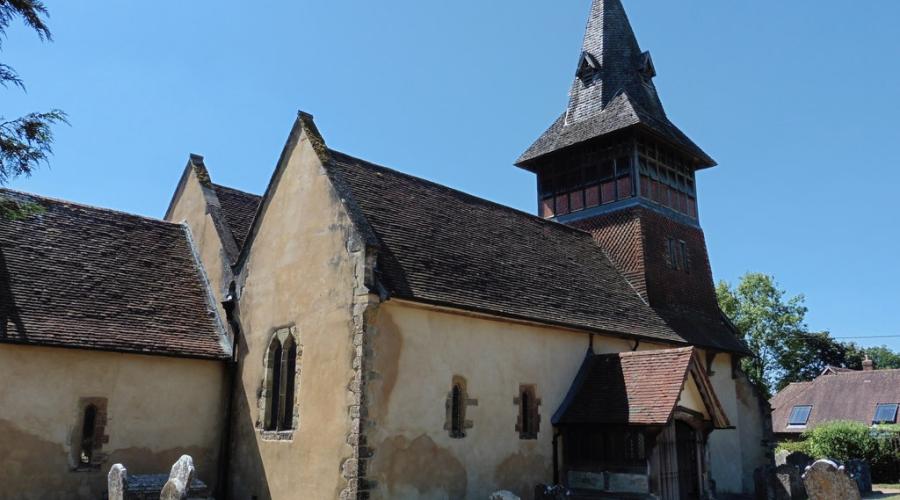 What to bring
Walking boots are essential to cope with some rugged or slippery paths. Wear clothing appropriate to the weather including warm kit in case of cold weather and waterproof kit in case of rain. Gaiters might be an option too if conditions are muddy. Almost all of the walk will be on tarmac lanes, but some off-road tracks will inevitably have mud.
Food & drink
I have arranged for The Trooper in Froxfield to open just for us! I They have prepared us a bespoke two-course menu which is below. Please choose from this two weeks before the walk, or bring a packed lunch (I admit to being a bit stuck for a place for you to sit if you do have a packed lunch, unless you sit outside the pub with a drink).
The menu is:
MAIN COURSE
WALLOPS WOOD BEER BATTERED FISH & CHIPS MUSHY PEAS AND CHUNKY TARTAR SAUCE £14.25
DOUBLE BACON CHEESEBURGER BRIOCHE BUN WITH CHIPS AND A "FRICKLE" £13.95
PLANT BASED CHEESEBURGER WITH TOMATO, MUSHROOM, CHIPS, VEGAN BUN AND A DILL PICKLE £13.00
HALF HERB ROASTED CHICKEN WITH CHIPS £14.25
STEAK AND ALE PIE MUSHY PEAS AND CHIPS £14.00
ROASTED PUMPKIN SPICY CHICKPEAS, POMEGRANATE AND VEGAN FETA £13.50
ROAST CHICKEN & BACON CAESAR SALAD WITH FRIES £14.25
DESSERT
FRUIT BREAD & BUTTER PUDDING ORANGE MARMALADE GLAZE AND CLOTTED CREAM £6.50
CHOCOLATE BROWNIE WITH RUM AND RAISIN GELATI £6.50
THREE SCOOPS MOOKA ORIGINAL GELATI FROM PETERSFIELD £6.50
Meeting & times
Feb 26 - am