Trekking in the Polish Tatra
6 people attending
4 places left
We will be trekking in the mountains for 6-days and scrambling across exposed mountain ridges
Expedition Dates - Saturday the 20th August to Saturday 27th August 2022
The remote Tatra mountains combine dramatic alpine scenery with beautiful azure lakes and comfortable welcoming mountain refuges. Poland's Tatra mountains are the highest part of the Carpathian Mountains that form a border between Poland and Slovakia and are a trekker's paradise. The tallest peaks reach up in impressive rocky spires and crenelated ridges.
This is a 6-day trek that starts and finishes in Zakopane, a beautiful town at the foot of the Tatra Mountains. We will be staying in remote mountain huts during the trek. After the trek we spend the afternoon exploring the beautiful city of Krakow and stay a night in a hostel near the city centre.
You will need to arrange your own flights into Krakow. On arrival in the airport everything will then be organised for you including the 2hr transfer to Zakpopane. 
This event involves crossing the Orla Perc or eagles path as well as an ascent of Rysy, Poland's highest mountain. This involves the use of chains and ladders to aid progress. It is steep and exposed and is therefore only suitable for people confident in steep mountain terrain who have been scrambling before. 
The price for this adventure is £850 which includes one nights accomodation in Zakopane on arrival, five nights accomodation in mountain huts in dormitory rooms and one night in a hostel in Krakow. 
What's included for  £850? 
Transport from Krakow airport to Zakopane

Transport to the start of the trek

One night's accommodation in a 3 star hotel in Zakopane

One night accommodation in Krakow hotel on the final night

Five nights in mountain huts

Services of an international mountain leader and local guides

Helmet, harness for crossing of Orla Perc and Rysy ascent as required

No meals or drinks are included. Food will be approximately 20 euro/day. Flights not included.
Our trip organizer (and OutdoorLads Member) Nick Read, is a qualified and experienced International Mountain Leader and expedition guide who has been working regularly leading treks in Europe. He has led many OutdoorLads trips and is a fully qualified International Mountain Leader. The trip is being run through Pride Expeditions, a company owned and directed by Nick Read. He will be working with a local Polish guide who will not discriminate and who is working hard to make you feel welcome as gay tourists and give you an adventure holiday to remember.
Itinerary 
Day 1 - Arrival
After arrival in Krakow we will be transported to Zakopane at the base of the impressive Tatra Mountains. After dinner we spend the night in a gay-friendly hotel.
Day 2 - Zakopane to Ornak Hut 6km 2hrs
In the morning we will take a short sightseeing trip of Zakopane before being transported to the Koscieliska Valley where we spend the night in Ornak hut.
Day 3 Ornak hut to Kalatowiki Hut 14 km, 1040m ascent/ 970m descent, 7hrs
We cross the ridge of Czerwone Wierchy (Red Summits) at the Polish Slovak border. We ascend Kondracka Pass from where it is possible to climb up Giewont, the symbolic mountain of Zakopane whose shape resembles a lying man. Highlanders believe that it is the sleeping knight who will protect them from invaders. From the pass we go down through Kondratowa Valley to Kalatówki Hut.
Day 4 - Kalatówki Hut to Roztoka Hut 19km 1100m ascent /1300m descent 7hrs
Today we cross the Panszczyca Valley and Gęsia Szyja small summit, which is a very scenic viewpoint. From the top we go down to Rusinowa meadow and Roztoka Hut where we spend the night.
Day 5 - Roztoka Hut to Roztoka Hut 18km 1400m ascent/1260m descent 10hrs
Today we cross the most spectacular part of Orla Perc ridge. We traverse the steep and rocky crest with ladders and chains. We head on towards the Kozia Pass then cross the southern slopes of Kozie Czuby by chains and exposed ledges. Finally we climb up to Kozi Wierch before following the marked path down to the five lakes valley and onwards to Roztoka Hut.
Day 6 - Roztoka and Rysy - Roztoka 21km 1800m ascent/1800m descent 11hrs
Today we climb Rysy, Poland's highest mountain. The steep ascent is challenging but you will get some amazing views. We will also use chains and ladders to aid our ascent. Once on the top of the highest Polish mountain we have the views to Slovak side of the Tatras and down to the beautiful lake of Morskie Oko.
Day 7 - Day seven Roztoka hut to Krakow 7km 2hrs 30min
A short hike will lead to Rusinowa meadow, which is about 4km from Roztoka. Afterwards we will be transported to Krakow where we spend the afternoon sightseeing in this beautiful city and spend the night in a gay-friendly hotel.
Day eight – Fly Home 
The trip finishes today and you can join the shared transfer back to a hotel in Krakow or remain in Zakopane should you wish.
HOW TO BOOK
Bookings and Deposits: To book your place on this trip (or secure a place on the waiting list) please pay a £100 deposit direct to Pride Expeditions with your surname and initial in order to identify the payment:
PRIDE EXPEDITIONS Ltd
Starling Bank
Sort code 60-83-71
Account 1916 6775
Please message the Event Leader Nick Read with your full name and email address in order to receive further details.
On receipt of your deposit, a confirmation email will be sent. Attached will be a comprehensive medical form for you to fill in as well as booking terms and conditions. Once ten people have paid a deposit the trip will be guaranteed and further payments can be made in installments. Deposits are fully refundable until the trip is guaranteed and bookings are made at which point the terms and conditions will come into force. If the trip is cancelled due to international or UK coronavirus travel restrictions full refunds will be given. 
Please be aware that it is the paying of the deposit that secures your place on the trip or waiting list, rather than simply booking onto the trip via the OutdoorLads site. Further payments can be made in instalments up to 1st July 2022.  
Photos: All photos are the property of Pride Expeditions and used with full permission. 
IMPORTANT! - Participation Statement
You MUST complete a Participation Statement in addition to booking your event space before attending an OutdoorLads event. You only need to complete this Participation Statement once, not for each event you attend. 
COVID-19 – IMPORTANT, Please read the following before you sign up to this event:
Anyone with COVID-19 symptoms, even if they are extremely mild, or who lives or is in a support bubble with someone showing symptoms, is asked not to attend. This is in line with the government's coronavirus advice.
You must also immediately self-isolate and not attend the event if you or someone in your household or support bubble shows coronavirus symptoms or tests positive. You can find the NHS self-isolation guidance here.
OutdoorLads' Covid-19 Policy for hostel and BIG events applies to this event. On arrival, we will need to see evidence that you are fully vaccinated, or have registered a negative lateral flow test in the last 48 hours, or have Covid-19 antibodies. Evidence of this can be obtained via the NHS App in England, with equivalent schemes available in Wales and Scotland. Our full policy and more details can be found here.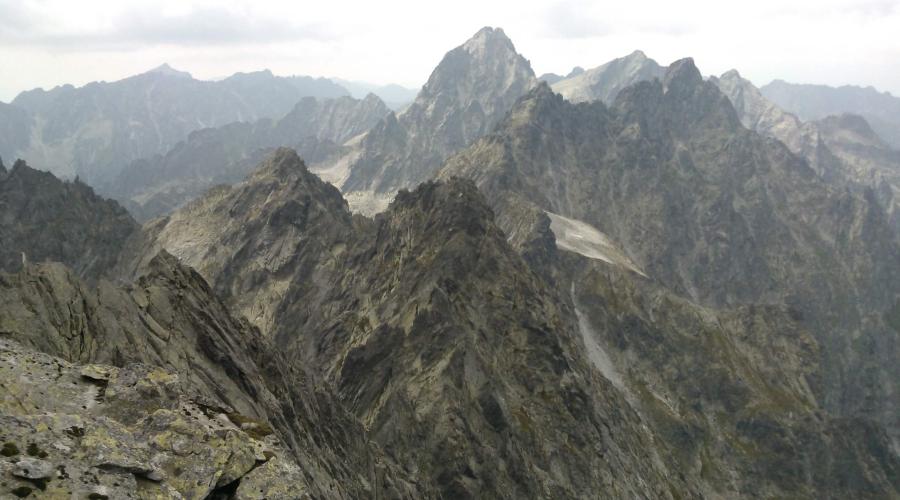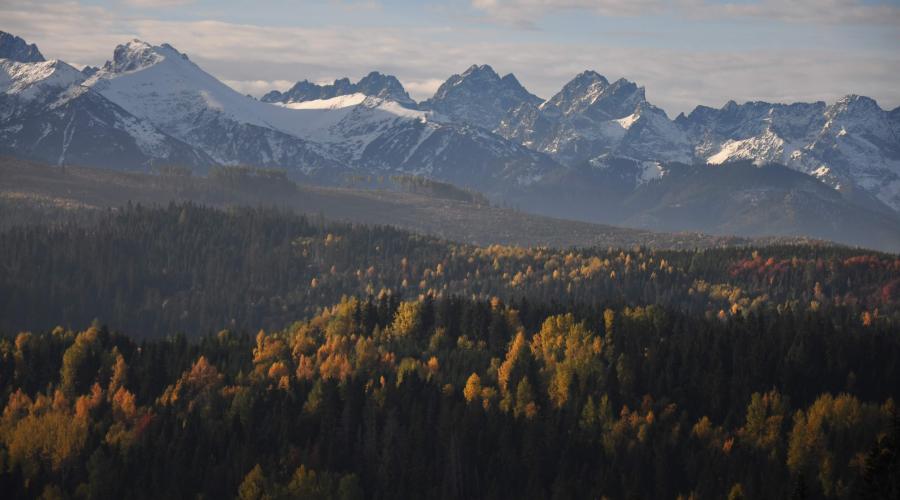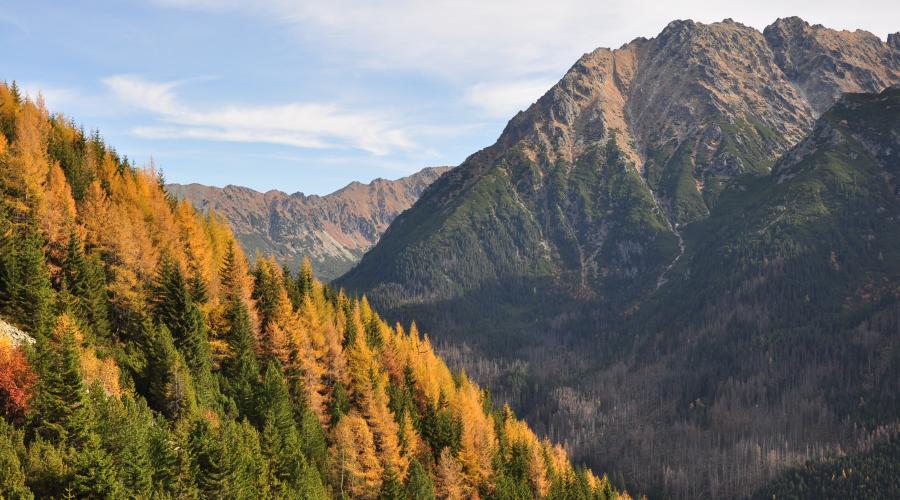 What to bring
This is an arduous hike and it is important that you have sturdy walking boots that are rigid with a grippy sole making them good for scrambling. The huts provide all food and basic bedding - not including sheets and pillows. 
You will need to carry a 30 to 40 litre day bag on the trek containing your basic toiletries, clothes and a sheet sleeping bag. A comprehensive kit list will be sent to you once you have paid a deposit for this trip.
Food & drink
No food or drink is included in the cost. In Zakopane and in Krakow we will be eating in local restaurants. Whilst trekking all food is provided by the mountain huts.The food is hearty, home cooked Polish cuisine that you should budget 25 euro a day for. The huts will prepare a packed lunch for you on request. It is well worth bringing your own snacks and cereal bars for the duration of the trek
In the huts in Poland you order from a menu and pay as in a normal restaurant. Despite the remoteness of the huts they are well equipped and also sell alcohol should you wish to have a beer after a days trek. 
Meeting & times
Aug 20 - pm