Switchboard and ODL go for an amble
20 people attending
15 places left
ODL and our friends at Switchboard have been discussing some joint events and this is the first in what we hope will be many inclusive shared events to come with a jolly day out in the Surrey countryside together. Simon and Glenn will be running the day, Glenn as a member of both ODL and Switchboard will be our key person of the day!
This will be a slightly shortened version of a popular route, from Boxhill and West Humble, up to the point on Box Hill and up to Headley Heath before coming back along the valleys. We will start off by crossing the River Mole and going straight up Box Hill. After a pause for breath and water we we follow a gently winding path up towards Headley Heath and through the woods. Lunch and the possibility of a convivial refreshment stop before we turn south and by path and glade, to the return leg and a pretty stroll back to the station.
So, time to get out into the countryside! To gain as complete a change as possible and let your eyes roam over wide horizons and your ears rest from the cars, music and droning urban life.
The route may be viewed here.
Switchboard, founded in 1974, are the LGBT+ Helpline. They are a safe space for anyone to discuss anything, including sexuality, gender identity, sexual health and emotional well-being. 
IMPORTANT! - Participation Statement
You MUST complete a Participation Statement, in addition to booking your event space before attending an OutdoorLads event. You only need to complete this Participation Statement once, not for each event you attend. 
Anyone with COVID-19 symptoms, even if they are extremely mild, or who has recently tested positive for Covid-19, is asked not to attend.
Photos: Taken from ODL library.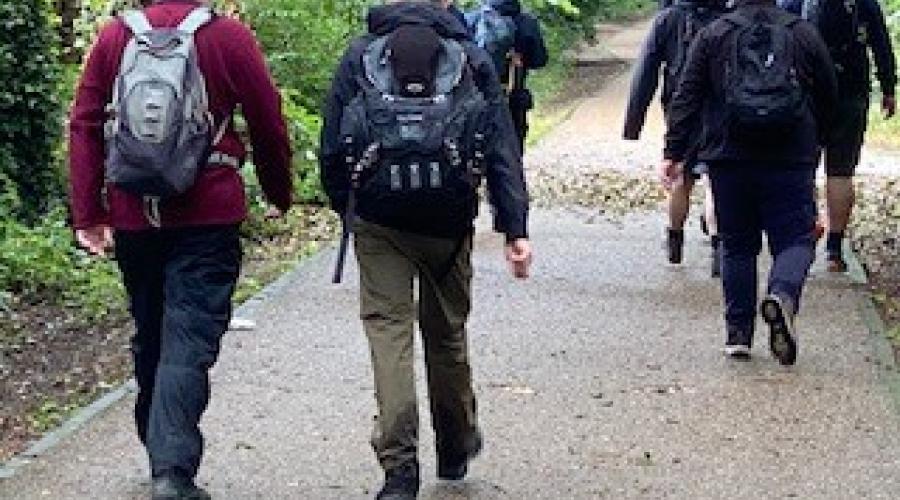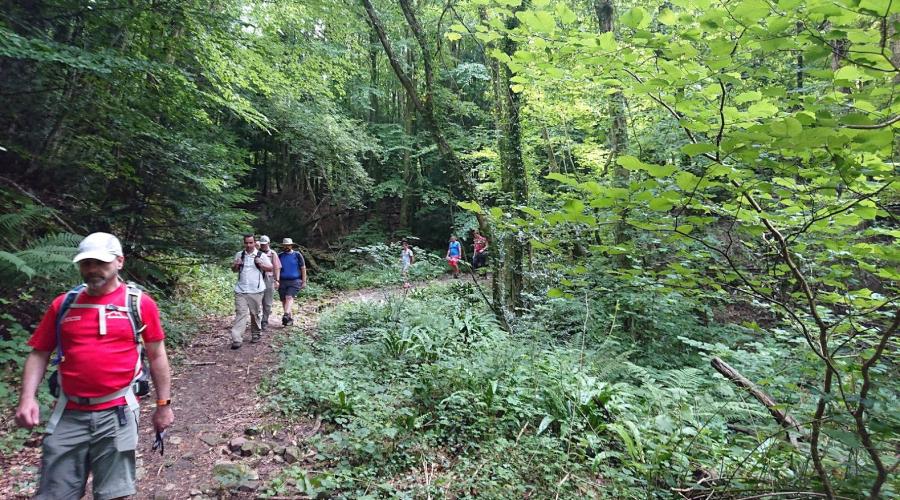 What to bring
For your comfort and safety please be prepared for the anticipated weather and the terrain of the walk - keep in mind the following:
Boots/Shoes:  This is a fairly accessible walk but is still on unpaved tracks and through woods, I would suggest either good outdoor shoes or boots.
Walking Trousers/Shorts:  Proper walking trousers or shorts or even gym shorts or cotton will be more comfortable than Jeans which are heavy and uncomfortable all day walking
Hat: essential in summer to prevent sunburn and heatstroke. 
Suncream: always a good idea in summer!
Small Rucksack: To carry your water, suncream and packed lunch. One that is comfortable to wear is essential so that you can use your arms freely. 
Sunglassses: April- Sept: comfortable sunglasses enhance your pleasure and keep insects out of the eye
Water: at least 2 litres is probably a good idea, it may be warm and you want to stay hydrated!
Food: a packed lunch will be required unless otherwise stated. In addition carry energy bars or similar to counter 'sugar lows'.
Medicines: If you have allergies, are diabetic, or have minor ailments don't forget these!
Food & drink
I always recommend bringing at least 2 litres of water.
Bring a packed lunch, for whilst there may be stops at or near places that sell food, we can not guarentee that nor that there will be enough time to order and eat a three course meal!
Meeting & times
Aug 21 - am