Switchboard and ODL Cycle the Surrey Hills
6 people attending
4 places left
63km, 900m climbing over 5-6 hours
Join us, along with our friends from Switchboard.lgbt, on this 63km ride along the most famous cycling roads in the Surrey Hills AONB, taking on the highlights of the 2012 Olympic Course including Box, Holmbury and Leith Hills.
After the ride, we'll then meet up with the members on the Switchboard & ODL Box Hill Walk for a drink & social before catching the train home.
Pace and Terrain
On road, with a healthy dose of climbing. Note this is a tough ride by South East standards with three major climbs and 900m total climbing.
The event pace and route is designed for road bikes or road hybrids and is aimed at those who are reasonably bike fit, however the day is intended to be an outing rather than an endurance test. We will stop for slower riders to catch up whilst going faster in between stops to allow them to develop their technique and fitness. Broadly, anyone who has recently cycled over 40 miles and who has tackled some steep hills without too much difficulty will be able to complete this ride. 
There will be escape points at 16km (Gomshall) and 49km (Westhumble) with a few options to skip some hills if needed on the day. The route is linked in the Detailed Event Location section below.
Who are Switchboard?
Switchboard, founded in 1974, are the LGBT+ Helpline. They are a safe space for anyone to discuss anything, including sexuality, gender identity, sexual health and emotional well-being. 
Participation Statement
You MUST complete the Cycling Participation Statement in addition to booking your event space before attending a cycling event.
Anyone with COVID-19 symptoms, even if they are extremely mild, or who has recently tested positive for Covid-19, is asked not to attend.
Keep in touch
If you'd like to hear about our cycling events as soon as they are published, then subscribe to our Social Media & Instant Messenger channels:
You can chat with our members on Facebook and Telegram, and join our Strava club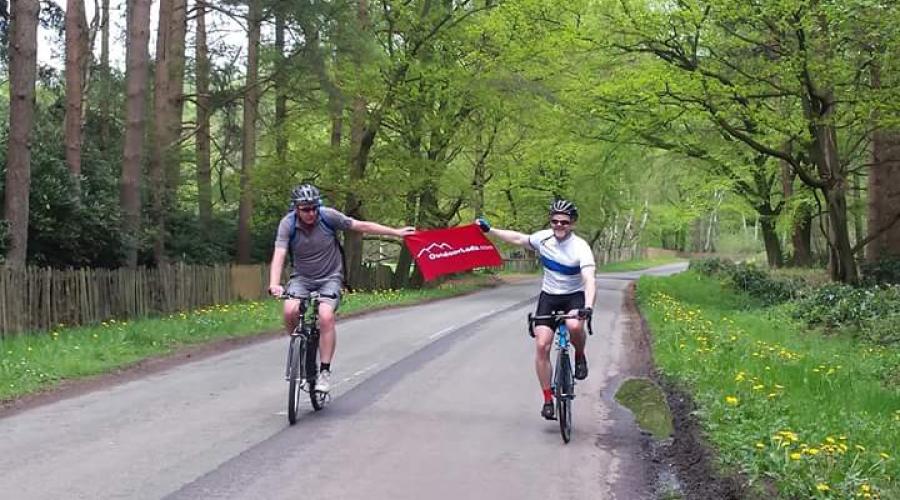 What to bring
Bike: a road bike or road hybrid
Helmet:  OutdoorLads requires you to wear one
Clothing: lightweight and layered, colourful and/or reflective clothing will make you more visible to other road users
Footwear: suitable for your bike and pedals
Gloves: cycle gloves help avoid blisters, and are good in the cold
Punctures: spare inner tube, bike tyre pump and tyre levers
Tools: any special tools that your bike needs
Small snacks: such as chocolate or energy bars
Plenty of water: in bottle/s on your bike or in a daysack/bladder
Medicines: if you have hay fever, diabetes, minor ailments etc.
Eye protection: avoid getting grit or insects in your eyes, sunglasses are OK if they are not made of glass and not too shaded
Sun cream: take care, even on overcast days
Bike lights: be seen and safe
Storage: small day-sack or a bag on your bike
Mobile Phone: keep it in a waterproof bag for use in emergencies
Food & drink
Bring plenty of snacks and preferably a packed lunch. We will try to stop at a cafe for a snack and coffee, not guaranteed to be at lunchtime. 
Meeting & times
Aug 21 - am