Summer in Sheen - Peak District Weekend 2023
14 people attending
0 places left
3 people waitlisted
Event booking closes on Aug 3 at 21:00:00
Hostel Event: Easy. Saturday Walk: A moderately long walk of approx. 20km (12 miles) is planned, depending on the group. Elevation gain 124m. Total ascent 850m. Highest elevation 301m.
Come and explore a quiet, yet spectacular corner of the Peak District on this summetime bunkhouse weekend in Sheen.
Converted from a gritstone barn, the hostel is an independently-owned very smart bunkhouse, close to the beautiful Dove and Manifold valleys. It has a large TV lounge with comfy sofas, central heating and a well-equipped self-catering kitchen. 
Great walks in the south-western part of the Peak District can be accessed right from the doorstep, including the Manifold Valley / Trail, Thor's Cave at Wetton and the magnificent Wolfscote Dale. The village hall in Wetton offers an amazing afternoon tea.
Depending on who's interested and doesn't need to rush off Sunday morning, there is also the possibility of a shorter morning walk with a pub lunch on offer.
This is a great first hostel event for those new to hostelling or new to OutdoorLads - though of course everyone is welcome along too! 
Sleeping Arrangements:
14 bunk beds in two dorm style rooms - 1 x 8 bed room and 1 x 6 bed room. Bedding is provided. 
Dogs: Sorry, this event is not suitable for dogs. 
IMPORTANT! - Participation Statement
You MUST complete a Participation Statement, in addition to booking your event space before attending an OutdoorLads event. You only need to complete this Participation Statement once, not for each event you attend. 
Anyone with COVID-19 symptoms, even if they are extremely mild, or who has recently tested positive for Covid-19, is asked not to attend.
Image credits: Sheen Bunkhouse Photos © YHA (https://www.yha.org.uk/hostel/yha-sheen-bunkhouse) used according to terms; all other photos © Skip Evans & Will Allaway.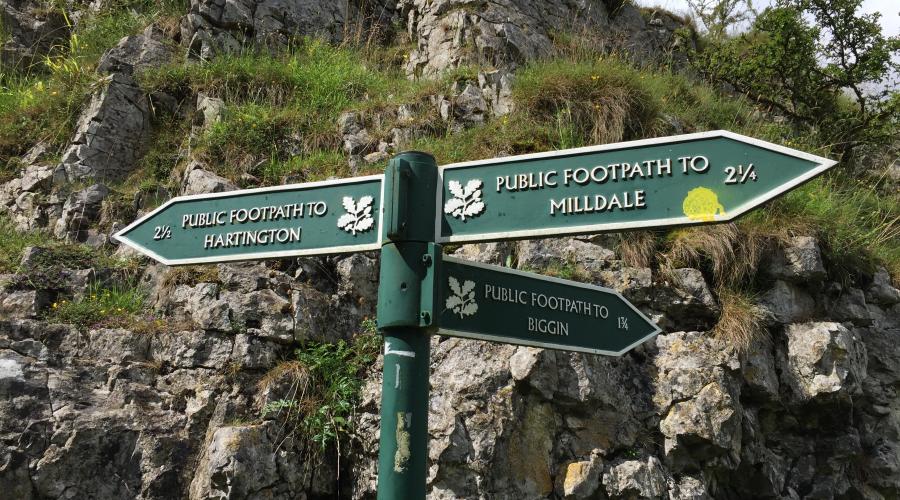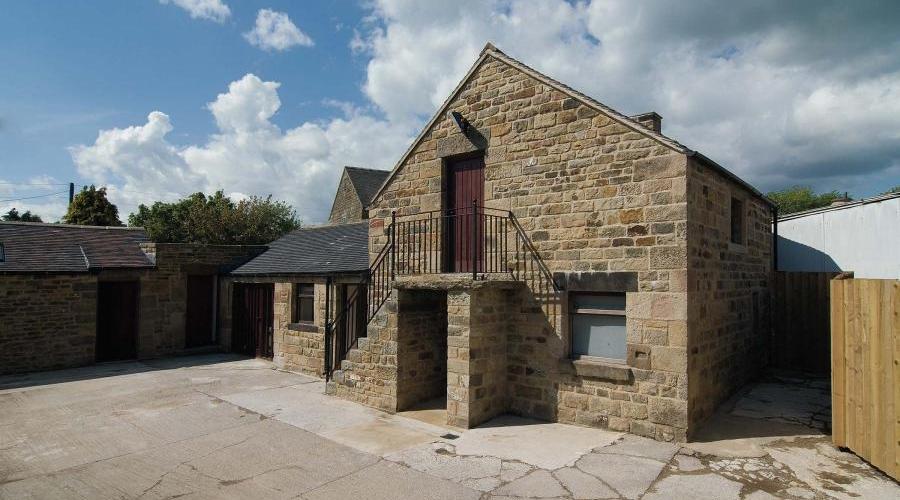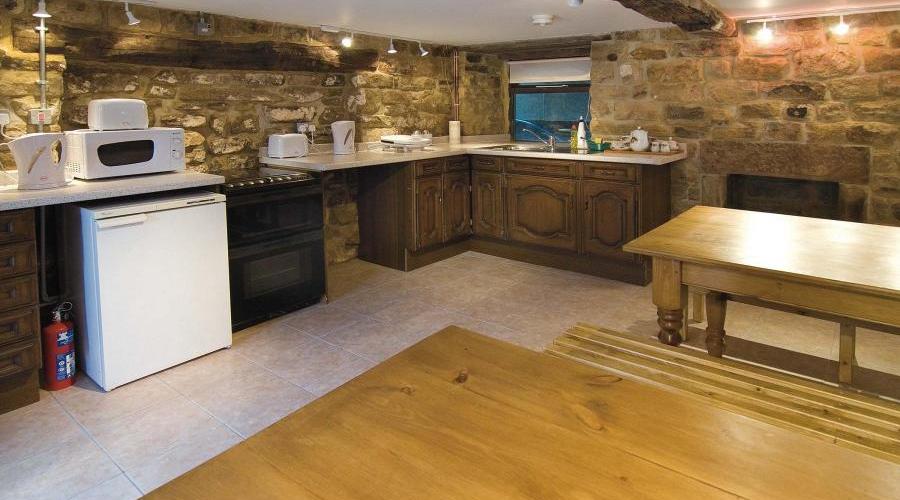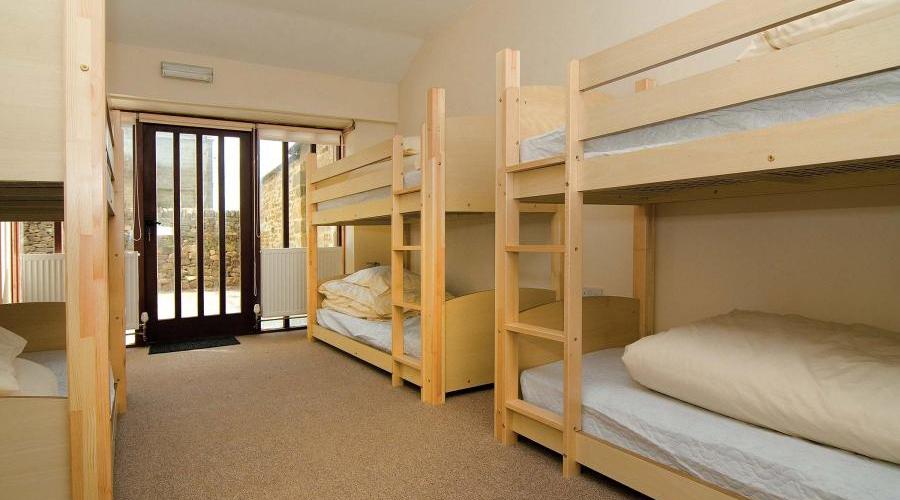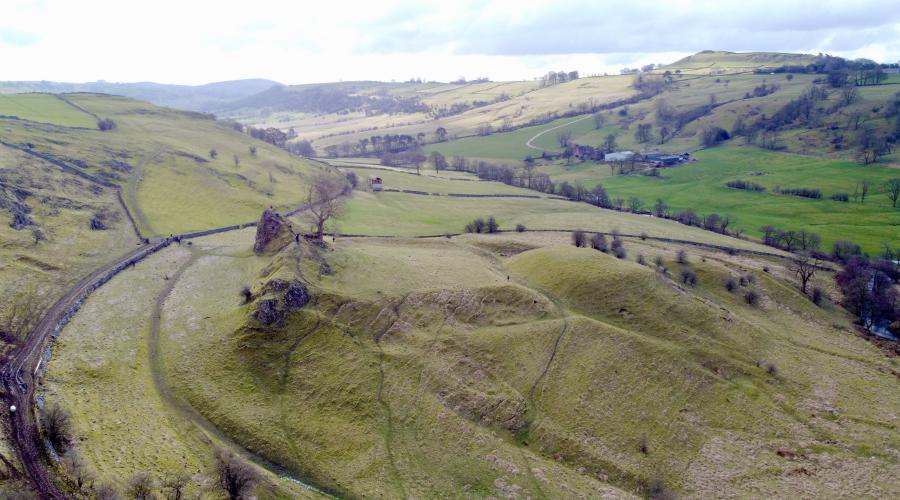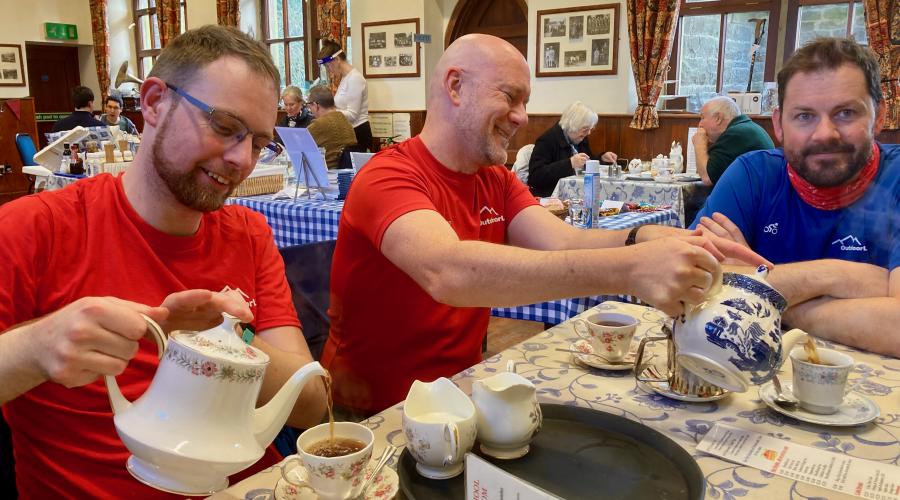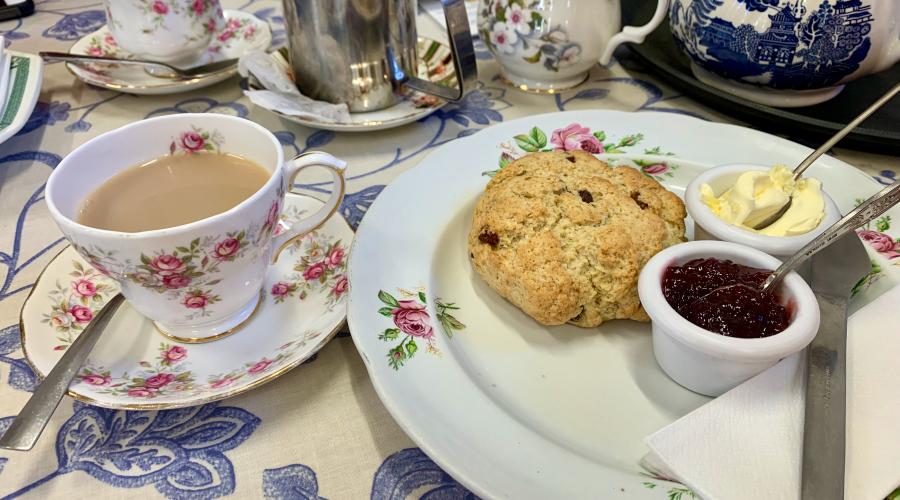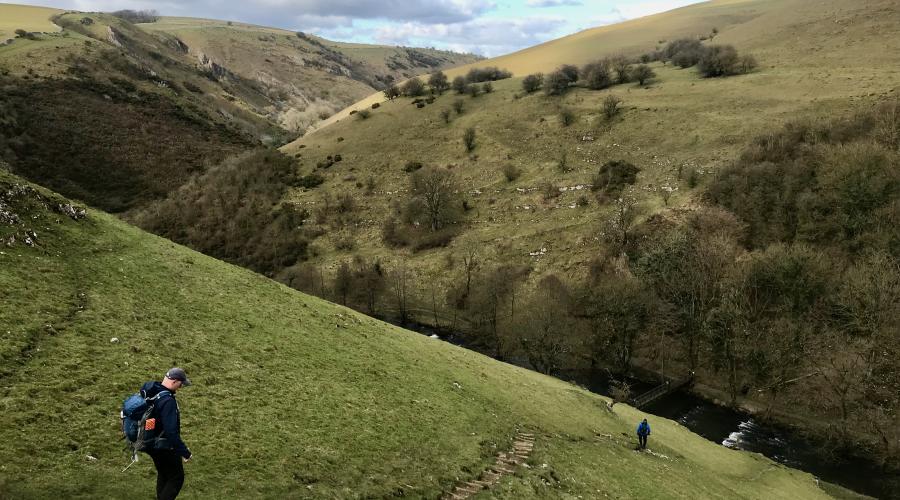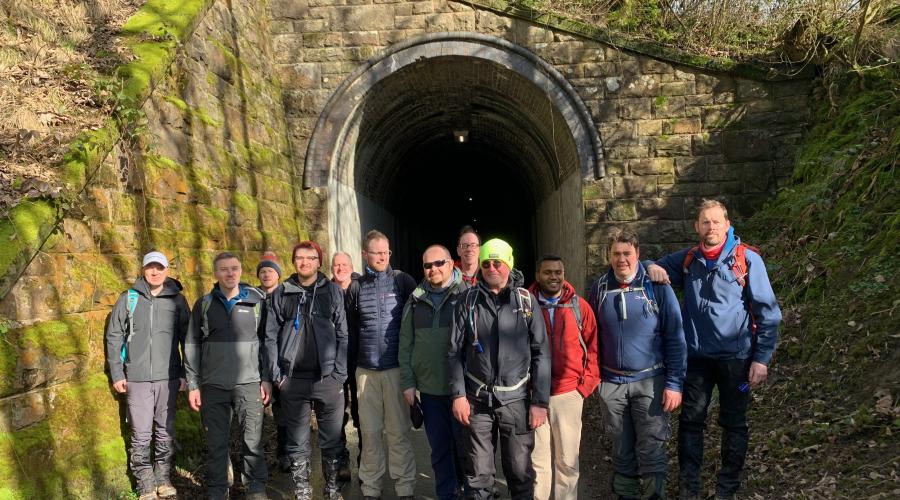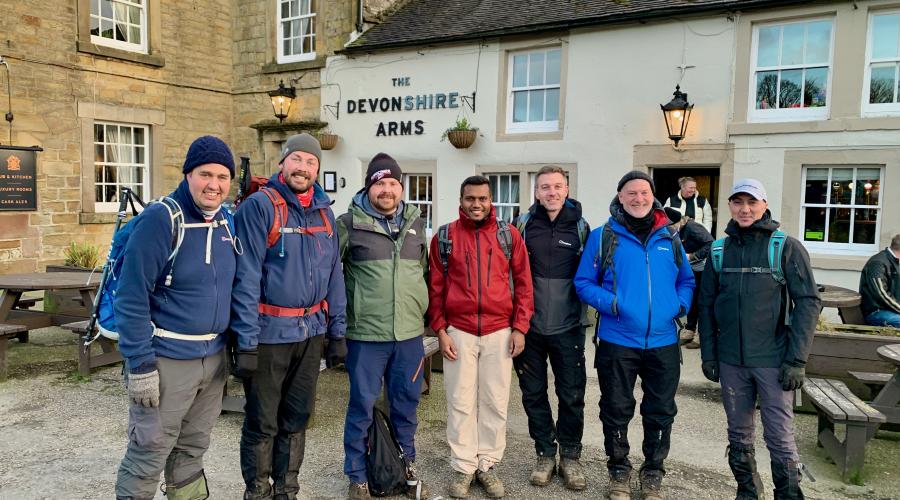 What to bring
Bedding is included but you will need to bring a towel.
It will be (very) early spring in the Peak District, so the weather will be very changeable - bring warm, windproof, waterproof clothing for walking.  
Walking Kit List:
Although the paths on the hills themselves are relatively well-trodden we will need to cross some fields, which can be quite wet and muddy underfoot after rain, so you'll need decent boots and preferably gaiters too.
Note that this is only a guide and you will need to consider the weather forecast closer to the weekend.
If you're unsure about any of the items in the kit list below, please contact the Event Leader.
Boots:  Hiking boots are the most essential piece of kit when hiking just about anywhere.  You should make sure that your boots are both waterproof and breathable, and provide good ankle support. 
Socks: Good walking socks are essential to keep the feet warm and dry, and to prevent the development of blisters.  Sports socks and other socks not designed for walking may become waterlogged, or damaged, which will in turn blister your feet.
Gaiters:  Gaiters attach to the bottom of walking boots and extend to just under the knee.  They provide waterproofing for the bottom half of the leg, and are essential in keeping feet dry.
Walking Trousers:  Walking trousers should be windproof and made of a rip stop material that will stand up to walking through ferns and undergrowth.  Ideally, they should also be water resistant, or at least not gain weight, and lose their insulation properties when wet.  Jeans should be avoided, as they are heavy when wet and provide no protection from the elements.
Waterproof Trousers:  Waterproof trousers are essential in keeping the legs dry, as water resistant trousers will not keep out any significant rainfall.  You should look for waterproof trousers that are breathable to avoid sweating too much.
Base Layer: A breathable base layer should let sweat escape from the body.  This should ideally consist of a breathable synthetic, specially designed fabric, though a cotton t-shirt would suffice.
Mid Layer: A mid-layer goes on top of the base layer and ideally should be made from a 100 weight micro fleece, or a rugby jersey style thick shirt.  The layering system is important as it allows walkers quickly to adapt to changes in the weather, as well as body temperature.
Outer Layer: The outer layer should consist of a windproof jacket or fleece.  This is the final layer and you should ensure that this layer provides ample warmth.
Waterproof Jacket:  A good waterproof jacket is one of the most important pieces of kit you will need when hiking.  You should look for a jacket that is both waterproof and breathable - although not cheap, a good quality Gore-tex jacket is a sensible investment.
Hat and Gloves: a decent beanie hat and waterproof gloves are essential for walking at this time of the year.
Head Torch: It's always good to have a head torch handy when the days are shorter.
Food & drink
Friday night buffet: Please bring one item for the buffet that can be shared easily.  Don't go overboard! Just enough for one or two people, and please think imaginitively and try to avoid the all-pervasive pizza and quiche!  If you are unsure what others are thinking of bringing, then please use the comments section of the event page below / the Telegram group we'll set up nearer the time!
Saturday breakfast: Included in the event cost.
Saturday lunch: You will need to bring your own packed lunch, snacks and drinks for the day walk.
Saturday dinner: Included in the event cost. Once I know of any specific dietary requirements, I'll plan something suitable that we can all share.
Sunday breakfast: Included in the event cost.
Tea and coffee, included in the event cost, will be available throughout the weekend 
Bring along any other drinks you want for the weekend.
Please note there are no shops of any consequence near by. 
Meeting & times
Aug 04 - pm