Spend 3 Winter Nights in Northumberland
3 people attending
20 places left
Event booking closes on Jan 23 at 17:00:00
The proposed hikes will be difficult, this is steep terrain
Rediscover Northumberland in January less than 2km from the England - Scotland border!  After a very long absence we return to the beautiful College Valley in the heart of the Cheviot Hills, to one of the most stunning locations in the UK!
Due to the remote location, we will spend 3 nights (Friday evening through Monday morning), allowing ample opportunity to explore the area.  Currently I'm looking at a number of hiking options, depending on the weather.
Cheviot Hills WWII Wreckage Search  - this is a relatively short hike (just under 8km) but is demanding as the first half is an ascent of 508m, (from a starting altitude of 270m) up to a summit of 771m.  The descent back to the car park drops an average of 135m per km, with a total drop of 502m. This hike requires a 15-20 minute drive to the start and there are no shops or pubs and there are no shops or pubs on the route.  Mountain Hike Leader needed
The Cheviot via Bizzle Burn - this longer hike (of 12.45km) will be more demanding than the wreckage search hike, but potentially just as rewarding!  The hard work begins about 5km in from the start point with a rather steep ascent from 279m to the summit at 815m (we start at an altitude of 263m).  This hike starts right at the bunkhouse and there are no shops or pubs along the way. Mountain Hike Leader needed
War Memorial Hike - this 7.7km hike leaves from (the free) Hethpool car park and heads back down through College Valley toward the Bunkhouse.  The altitude on this hike ranges from 102m up to 220m, along a rolling path.  We will pass a memorial to the victims of plane crashes during World War II (but not the sites as in the wreckage search hike).  The main path is along the College Valley Walk and if the weather cooperates we might be able to see Great Hetna (343m), Loft Hill (416m) and Hare Law (518m).  This hike requires a 15-20 minute drive to the start and there are no shops or pubs on the route.
The end of the Pennine Way - starting in the village of Yetholme, this 14.3km hike travels along the Pennine Way, past the cottage that was once the home of Queen Ester and her heir to the throne Charles Faa Blythe (this being the late 1770's).  Ending in the village of Kirk Yetholm, we will have ascended from 108m, to the high point of 333m on a summit between Latchey Hill and Black Hag.  This hike requires a 20 minute drive to the start, there appears to be one small shop and several pubs both at the start and end, but nothing along the route itself.  Mountain Hike Leader needed
The dog-friendly Mounthooly Bunkhouse is our base for the long weekend.  Please email support@outdoorlads.com to book your dog space.  The well-equipped kitchen will allow for the preparation of hearty sustenance to keep us fuelled up for the hiking and weather; two 9 bed rooms (near the showers and toilets) and a 4 bed "family annex" (en-suite with shower) come with duvets, pillows and sheets.  The log-burning fireplace will add the ambiance and take off the winter chill!
The Family Annexe section of the Bunkhouse is fully accessible, with 2 sets of bunk beds and a fully accessible toilet and shower.  However the proposed hikes may not be suitable for all attendees; should you have any specific questions, please email chris.keivit@outdoorlads.com.
IMPORTANT! - Participation Statement
You MUST complete a Participation Statement, in addition to booking your event space before attending an OutdoorLads event. You only need to complete this Participation Statement once, not for each event you attend. 
All photos courtesy of Unsplash and used with permission and thanks.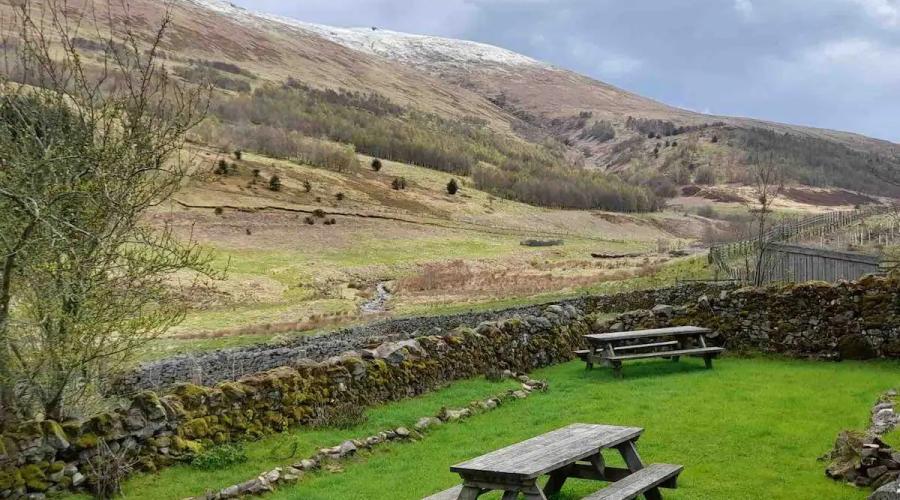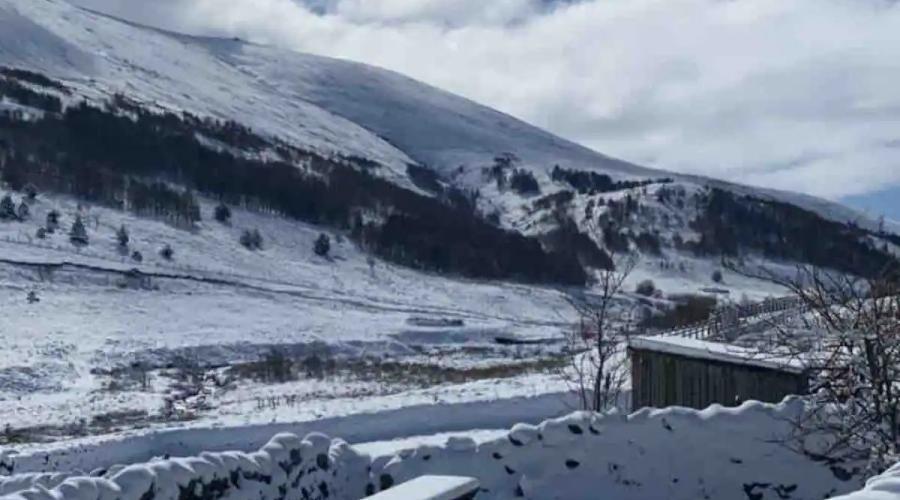 What to bring
Bedding is provided, but you will need your own towel, and of course clothing, wash kit etc for the weekend.
Should you need any of the items below, remember that ODL members get a discount at Cotswold Outdoors, Berghaus and Snow + Rock 
Boots:  As it is heading into winter in the Lake District, full hiking boots are a better option than mid-ankle hiking shoes.  Waterproof and breathable are the best options.
Socks: Merino wool socks provide the best moisture-wicking but almost any decent walking sock from an outdoor shop or even good quality cotton or wool socks will provide a number of affordable "quick-dry" options.
Walking Trousers:  There are several styles of affordable walking trousers.  It is always worth trying them on to make sure they fit your comfortably, a webbing style belt is often useful, as well as zippable pockets and should be water-repellent.
Waterproof Trousers:  As above, many outdoor shops all stock an excellent selection of waterproof trousers.  It is recommended that you have a pair just in case the weather turns.
Base Layer: A breathable base layer should be chosen in order to let sweat escape from the body.  This could be a cheaper sports top or you could go top of the range with a merino top, as cotton t-shirts can become damp and uncomfortable as our bodies heat up when hiking.
Other Layers: On top of your base layer, you can have a variety of options such as a micro fleece, a fleece jacket or a rugby/sports top can sometimes be good.  Having one or two additional layers gives you flexibility when the weather is changeable – the more layers, the more flexible you can be in adapting to the weather.
Waterproof Jacket:  Good waterproof jackets can range from £30 to over £300!  At a minimum, the jacket should have fully taped seams, an adjustable hem, elastic cuffs and at least 1 inside pocket.
Hat: A good hat (that covers your ears) like a wool beany provides warmth and wicking properties.
Gloves: As it will be winter, a good pair of (preferably) water- and wind-proof gloves is an essential piece of kit. 
Rucksack: For day walks a 20-30 litre capacity rucksack should be sufficient for carrying the essentials.  Ideally it should have padded waist straps, several outside pockets and a rain cover.
Map & Compass: If you want to learn to be a leader or you just like to know where you are, then you can bring a map that covers the area - Ordnance Survey Explorer 16 is the best for the area.  It is best to bring your map either in a map case or purchase maps which are waterproof.
Food & drink
Friday night buffet: Please bring one item for the buffet that can be shared easily. Please note there is a small Co-op in Wooler; the nearest "major" grocery is the Morrison's in Alnwick. If you are unsure what others are thinking of bringing, then please use the comments section below or the Telegram chat.
Saturday breakfast is of course included in the cost of the event and will most likely be a frittata or chocolate brioche eggy bread.  There will also be cereal, oatmeal, bacon, sausage and juices.
Saturday lunch: You will need to bring lunch from the hostel, as there are no shops along the route.  See the notes in the walk details above.
Saturday dinner: Included in the event cost. Once I know of any specific dietary requirements, I'll plan something suitable that we can all share.  
Sunday breakfast: is included in the event cost, but will be the "other" breakfast (that one not served Saturday)!
Sunday lunch: Again this will need to be brought from the bunkhouse; see the notes in the walk details above.
Sunday dinner: This 3 course meal will be a celebration of "things Northumberland"!  Watch here for updates!
Tea and coffee, included in the event cost, will be available throughout the weekend 
Meeting & times
Jan 26 - pm