South London surburbia and Surrey spitfires with pub stop
12 people attending
3 places left
14km (9 miles). It is quite hilly for the first hour, then most of the walk is on flat grass, gravel and tarmac footpaths. Total ascent: 273 meters (897ft).
This is a surprisingly good linear walk with some excellent views from Riddlesdown, Kenley Common and Farthing Downs, where South London surburbia meets the Surrey countryside. The walk takes in Kenley Aerodrome, which played a significant role in both the First and Second World Wars. Our lunch stop will be at The Fox pub. You can find the menu here, alternatively you can bring a packed lunch and sit on the adjacent common. 
From Purley station, it's a 20 minute walk to ascend Riddlesdown offering lovely views of Warlingham and Whyteleafe. After our descent into Whyteleafe, we ascend Kenley Common then navigate around Kenley Aerodrome. We'll take time to read the information boards and visit the historic Battle of Britain aircraft blast pens and memorial. We may also be lucky enough to see a glider take off and land. We'll then head south towards Old Coulsdon and Coulsdon Common and stop for lunch at the Fox pub. From here we pick up the London Loop to Happy Valley Park and ascend Farthing Downs where we can admire the far reaching views of central London and the surrounding countryside. Leaving the Downs, its a short walk to Coulsdon South station which is two stops from Purley station, if you have left a car there. Alternatively there are frequent trains to East Croydon, London Blackfriars, London Bridge and London Victoria. 
The route (please click the link in red to see the route at the Ordnance Survey website)
Points of interest: 
Riddlesdown
There is evidence of human activity in the area going back at least neolithic times. The "Riddle" part of the name is thought to come from the Middle English ridde leah, meaning "cleared woodland". Most of the housing stock dates from the 1930s and was developed by John Laing plc. The design of some of the houses was influenced by the Art Deco style.
Kenley Aerodrome 
The former Royal Air Force Station Kenley, more commonly known as RAF Kenley was an airfield station of the Royal Flying Corps in the First World War and the RAF in the Second World War. It played a significant role during the Battle of Britain as one of the three RAF stations specifically tasked with the defence of London, along with Croydon and Biggin Hill. 
Eleven of the original 12 E-shaped blast pens remain in part or whole, as well as the shelters for the servicing personnel. One in particular — forming the background to the RAF memorial — has been fully restored. Since 2004 these structures are protected as Scheduled Monuments.
The airfield is still used today by 615 VGS (Volunteer Gliding Squadron) flying the military Viking T.1 glider. They provide gliding opportunities and training to members of the Royal Air Force Air Cadets.
Happy Valley Park 
The 170-acre site is a steeply sided valley with large areas of grassland and wooded slopes. The diverse chalk grasslands on the eastern and north-western sides are rich in many species of herb which are uncommon in London, and the nationally scarce man orchid. 
Farthing Downs 
Farthing Downs is a long strip of grassland with pockets of ancient woodland, which narrows to a point at the northern end. It is the most extensive area of semi-natural downland left in Greater London.
Dogs:
Dogs are welcome but please note and abide by the Countryside Code (https://tinyurl.com/rlqvp3h) and be prepared for a couple of stiles/hills on the walk. Please also remember not everyone loves dogs as much as you do so please be mindful of other members.
IMPORTANT! - Participation Statement
You MUST complete a Participation Statement, in addition to booking your event space before attending an OutdoorLads event. You only need to complete this Participation Statement once, not for each event you attend.
Anyone with COVID-19 symptoms, even if they are extremely mild, or who has recently tested positive for Covid-19, is asked not to attend.
All photos are my own and taken by the event leader.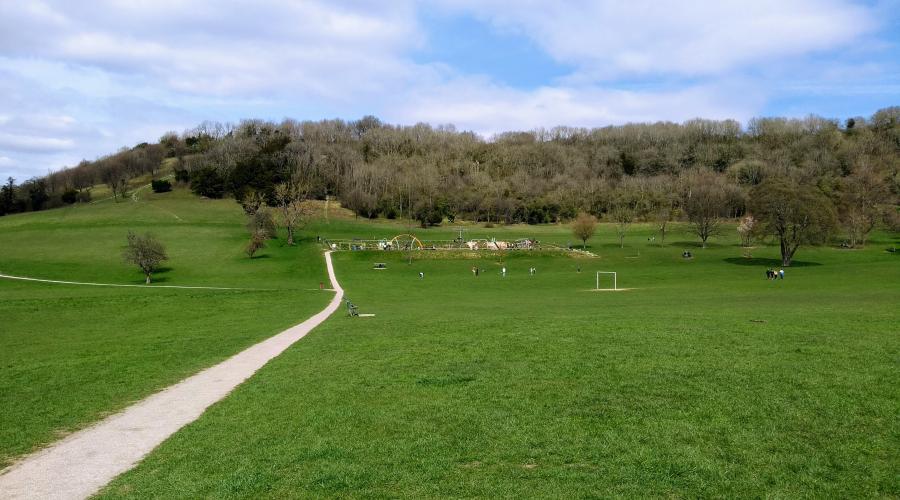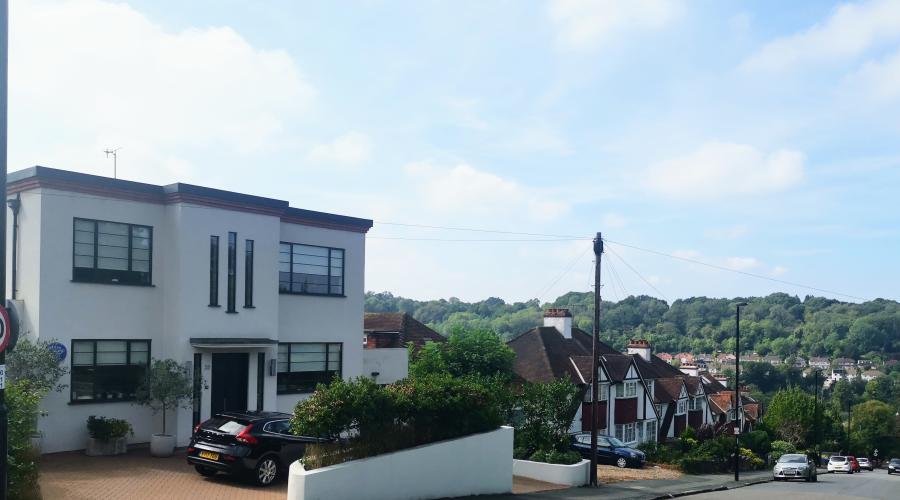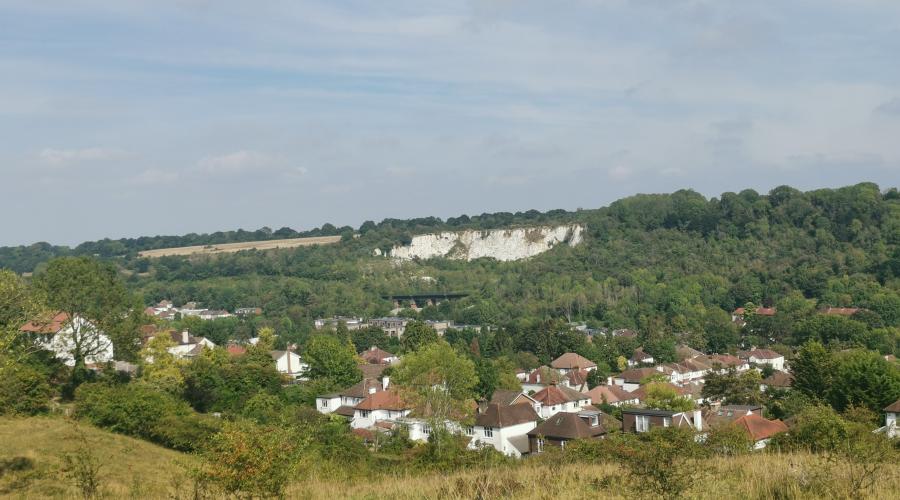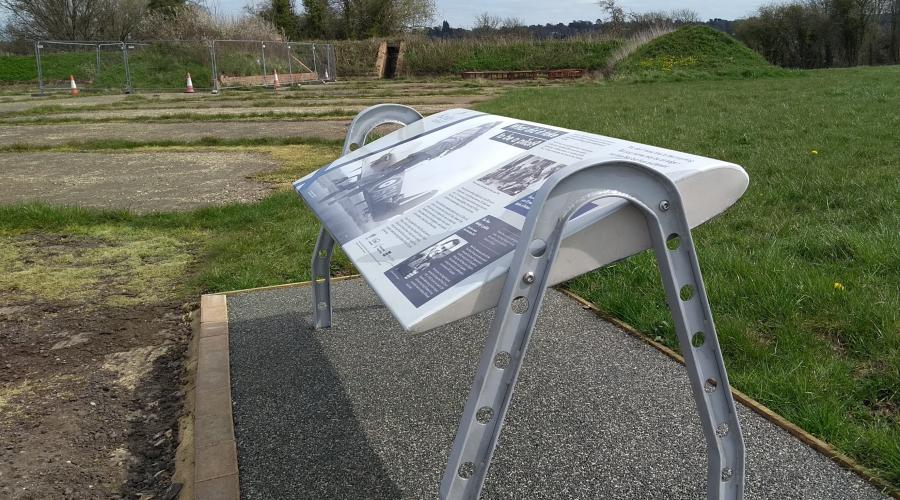 What to bring
Hand sanitiser and a face covering: whilst we are living with Covid-19, please bring your own to events to help keep everyone safe
Water: bring at least two litres
Medicines: if you have hay fever, diabetes, minor ailments etc.
Day rucksack: typically 20-30 litres, they are comfortable to wear and allow you to use your arms freely
Boots:  waterproof and breathable and designed for hiking, trainers are OK if the ground is dry and there's little chance of rain
Gaiters: recommended for wet weather or boggy conditions
Socks: proper walking socks will keep your feet dry and help prevent blisters
Layered clothing: lets you quickly adapt to changes in the weather and body temperature. Go for a base layer (vest or t-shirt) and a mid layer (a micro fleece or shirt) and in cooler weather add an outer layer (a windproof jacket or thick fleece)
Trousers: ideally no jeans as they become heavy and cold in the rain, breathable fabrics are more comfortable and dry and on warm days shorts are OK
Waterproof jacket: essential when hiking in all but the calmest of weather, breathable fabrics are more comfortable and dry
Gloves: Windproof, or better still, waterproof gloves are the best choice, bring a spare pair if expecting rain
Hat or cap: stay warm in winter and shaded in summer
Sunglasses: for any sunny day, even in winter
Sun cream: can be useful even on cloudy and winter days
Snacks: bring biscuits, energy bars, gels, bananas, chocolate or dried fruit for example and put them somewhere easy to get hold of
Lunch: bring a packed lunch unless otherwise stated
Food & drink
We will be stopping at the Fox Pub, at approx. 1pm for an hour, alternatively bring a packed lunch and sit on the adjacent common if you prefer. Please bring plenty of water. There are a few shops at the start and cafés to buy a coffee. 
Meeting & times
Sep 24 - am