Snakes, Ladders & Tunnels
9 people attending
0 places left
4 people waitlisted
Event booking closes on Jul 15 at 15:00:00
This event involves climbing up chains, ladders, crawling, abseiling and scrambling.
Come join OutdoorLads on an amazing adventure in North Wales where we will be climbing and abseiling  (and probably crawling too) through Mordor, The Lost World and Australia to name but a few places!
Dinorwig Quarry, located in the hills opposite Llanberis, was a slate Quarry used up until 1969. At a days notice the quarry was left abandoned and has now become an adventure playground for climbers and mother nature. 
The quarry has a wealth of climbing routes on smooth slate attracting climbers from around the world, but the real attraction is the rusting equipment abandoned by miners littering the quarry floors and walls, providing a vital handhold or a crucial gear placement to the most challenging move on some of the more idiosyncratic climbs!!
Despite the labyrinth of chains (Sakes?), and old-iron ladders, not to mention the odd tunnel and abseil points this promises to be a challenging but rewarding and entertaining days climbing! So, we're sorry, we can only take experienced climbers for this round of Snake & Ladders!! 
MUST have skills:
Climb HVS 5a on a top rope.

Be competent at abseiling -  using a belay device (extending the device with a sling) and backed-up with a prusick. We will set up an abseil rope and ensure you are correctly set-up at the start of each abseil section, but your safety during your is your responsibility. There is no safety rope.
If you want to keep up to date with all outdoorlads outdoor climbing events here, or through our facebook group to be notified about new outdoor climbing events as they go online and to keep in touch with other outdoor climbers in ODL.
Photos : Copyright granted to OutdoorLads by the event leaders.
IMPORTANT! - Participation Statement
You MUST complete a Participation Statement, in addition to booking your event space before attending an OutdoorLads event. You only need to complete this Participation Statement once, not for each event you attend.
Anyone with COVID-19 symptoms, even if they are extremely mild, or who has recently tested positive for Covid-19, is asked not to attend.
Please note that every person participating should be aware of (and accept) that those members perceived as 'in charge' or leading the event are not experts,  do not need to be experts, and are not regarded by OutdoorLads, or themselves as experts, but are amateurs with some experience in the event type and who are happy to impart their knowledge.  Any advice given should be considered with this in mind by the recipient.
By signing up to and attending an OutdoorLads event, you are confirming that you have read, understood and accept the content of this statement.
Please see our website for more information including an FAQ about our events.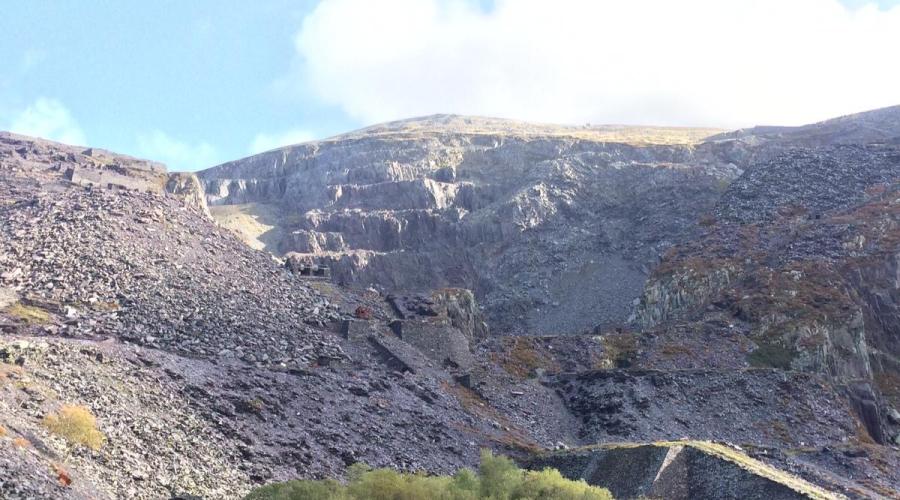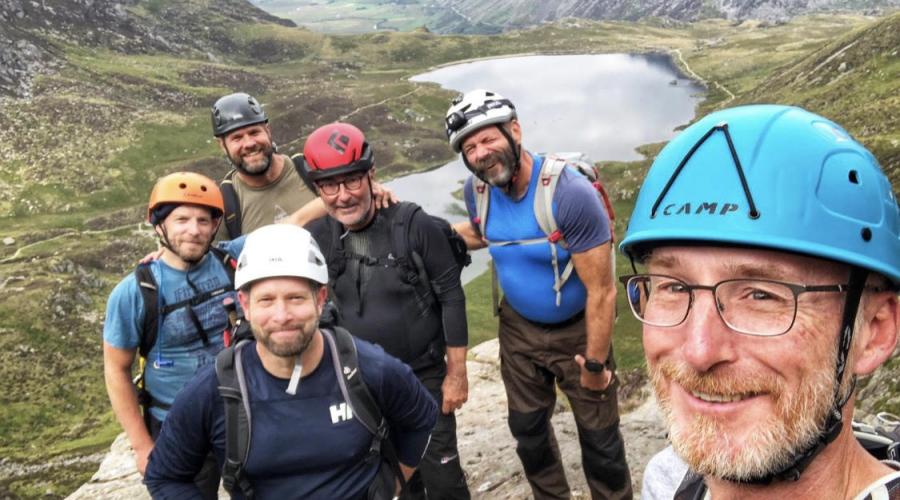 What to bring
This is a days climbing so you will need you regular Climbing kit; Harness, Rock boots, Belay plate and Screwgate karabiner, and a Helmet is a must!! If you have them; a rope, descender, couple of screw-gate karabiners and a selection of slings will be useful.  
But to move around the quarry you will also need sturdy walking boots and your usual outdoor walking clothing, gloves and full waterfproofs, and of course a head-torch for the tunnels. We suggest you wear old clothes that you don't mind getting damaged and warm clothes for when you aren't climbing (but remember you'll still to carry & climb with any kit you're not wearing)
If you don't have your own equipment then you may be able to use the OutdoorLads gear if you message the meet leader in advance but please bear in mind the leaders may have to collect any group gear from other leaders and may be travelling to venue a few days before the event! 
 
Food & drink
The last butty van left sometime in '69, so you will need a packed lunch, snacks and enough drinks to last you the day!
We may retreat to a nearby pub for food/drink at the end of the day - first round is on the winner!!
Meeting & times
Jul 16 - am
Location
53.12825396383, -4.1083546149158