A Silchester Quester with Historic Church Search
30 people attending
0 places left
2 people waitlisted
Event booking closes on Nov 6 at 10:00:00
Distance is 21 km (13 miles); total ascent is 151m; relief is very gently undulating; surfaces are grass, dirt, gravel and tarmac.
Another attempt at a walk postponed from October 2nd.
Pretty and profusely painted; solid, serene and spacious; remote, rustic and restrained; haphazard, homely yet harmonious: four churches (one a priory), three of which are Grade I listed, two of which feature in Simon Jenkins's England's Thousand Best Churches. The last is next to something far better known: Calleva Atrebatum, Roman Silchester. Late Iron Age tribal capital, bustling city of Britannia...and now just some peaceful pastures encircled by a wall. Never mind; the 40-hectare extent is impressive. All these sights are linked by a relaxed, ring-shaped route that passes through a medley of forest, field and farm, and crosses heaths but not hills. 
The sights:
Bramley: A pleasant village but quite suburban. Some fine houses: The Manor House is 1545-6, Old School is 1848, Grays House is mid-C19 and pretty.
St James, Bramley: One of Simon Jenkins's England's Thousand Best Churches. Mostly late-Norman, with a C15, C17 tower and fine wall paintings. These include a magnificent C15 St Christopher wading through a sea teeming with ships, mermaids and fish, and a scene of the murder of Thomas Becket from just 50 years after his death in 1170 - a remarkable survivor of the Reformation. The south transept is by Sir John Soane, which includes the Brocas memorial, lavishly sentimental and vivid. Lise Meitner, co-discoverer of nuclear fission (along with Otto Frisch), is buried in the churchyard. Einstein called her 'The German Marie Curie'.
Little London: A hamlet named after the seasonal agricultural workers from the East End who would stay there. Some attractive cottages, such as Kinghern.
Pamber Priory, Pamber End: Benedictine Priory, founded 1120, dissolved 1417 by Henry VI. Plain and majestic crossing tower, the serene chancel is intact but the nave and auxiliary buildings are ruined. Handsome effigy of a knight, C14. Leafy, secret setting. Sir John Betjeman considered it 'one of the loveliest churches in the county'. 
Pamber End: Handsome Wyeford Farm House is mostly early C17 with a C16 core and is moated.
St Peter, Tadley: Brick tower of 1685, Georgian chancel. Pulpit of 1650 and furnishings of C17 and C18.
Pamber Forest and Silchester Common: Nature Reserves both, the Wildlife Trusts write: 'Pamber Forest is a large ancient woodland site traditionally managed by coppicing and grazing...The woodland is predominantly oak and birch, and the heath and wood pasture on the east of the site make an interesting contrast to the woodland site.'
Silchester: The present village is a way off from the Roman town and on a pleasant spacious plan. Some distinguished houses, including The Old House of 1700.
Roman Silchester: Late-Iron Age town (oppidum) and capital (civitas) of the Atrebates tribe, Calleva Atrebatum ('Woodland of the Atrebates'), Roman town, now abandoned. Perhaps never really thrived, despite having baths, a forum, temples, and an amphitheatre, and never became a modern settlement. Mostly excavated between 1864 and 1909, then covered over, with the finds taken to Reading Museum. The perimeter wall reaches a height of 4m in places.
St Mary, Silchester: Another one of Simon Jenkins's England's Thousand Best Churches, mostly of the C13 with some C14. Fine mahogany fittings, allegedly taken from wrecked ships of the Spanish Armada. Superb screen of angels with pierced wings, and roses and pomegranates celebrating the marriage of Henry VIII and Catherine of Aragon. Beautiful recessed C14 tomb of a woman in a wimple.
The route (please click on the link to see the route and its elevations at the OS website):
We'll turn off the main road at Bramley at Middle Farm to cross the fields heading west before seeing church 1. We'll resume walking west along the road until we reach Bramley Corner where we'll pick up a footpath across the field to Little London. We'll then head southwest along Bramley Road to Pamber End to see church 2. We'll then take a footpath northwest past moated Wyeford Farm, then veer north along the lane to Tadley for church 3. Skirting the edge of Tadley along Ron Ward's Meadow we'll then enter the village centre and push on east across Pamber Forest and Silchester Common. Outside Silchester village we'll use the Brenda Parker way to go through Roman Silchester and to church 4. The BP Way and Minchens Lane heading south will take us back to Bramley.
Dogs:
I love having dogs on my walks and this walk is very suitable for them but there are a number of lanes to walk along and fields with livestock. A dog off the lead must be obedient.
IMPORTANT! - Participation Statement
You MUST complete a Participation Statement, in addition to booking your event space before attending an OutdoorLads event. You only need to complete this Participation Statement once, not for each event you attend.
COVID-19 – IMPORTANT, Please read the following before you sign up to this event:
Anyone with COVID-19 symptoms, even if they are extremely mild, or who lives or is in a support bubble with someone showing symptoms, is asked not to attend. This is in line with the government's coronavirus advice.
You must also immediately self-isolate and not attend the event if you or someone in your household or support bubble shows coronavirus symptoms or tests positive. Read the NHS self-isolation guidance.
OutdoorLads strongly encourages all attendees to take a rapid lateral flow test immediately prior to attending an event. This will help to keep everyone safe. Order free Rapid Lateral Flow Tests.
(Picture credits: All images were taken by the leader in August 2021. OutdoorLads is welcome to re-use them.)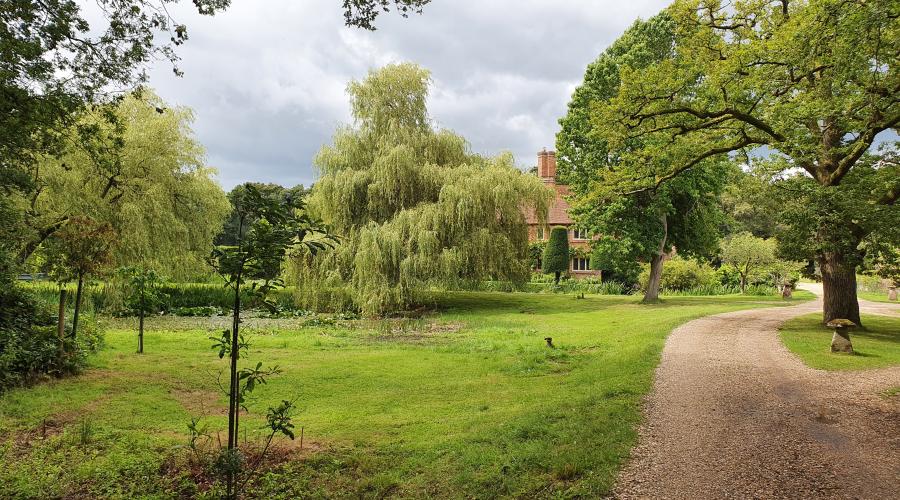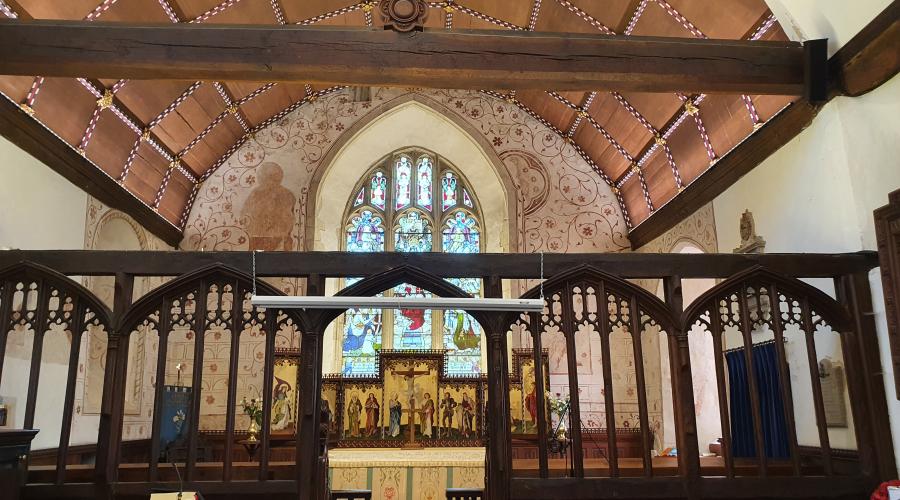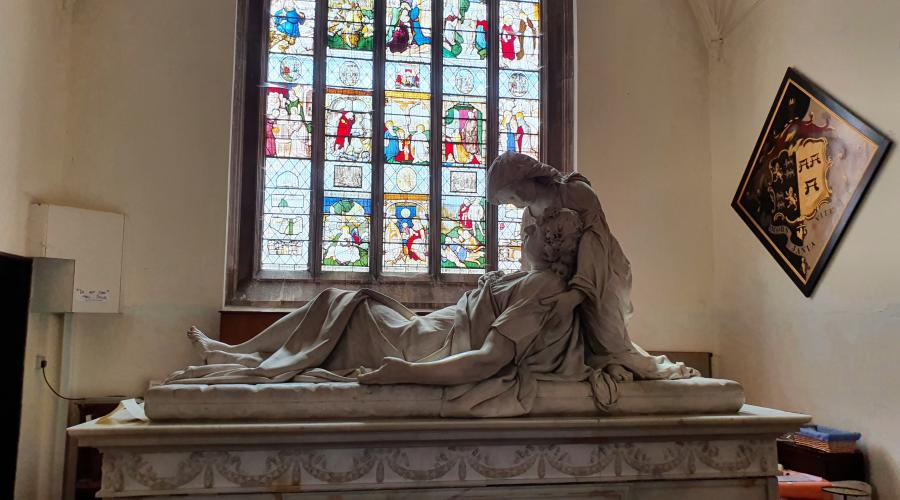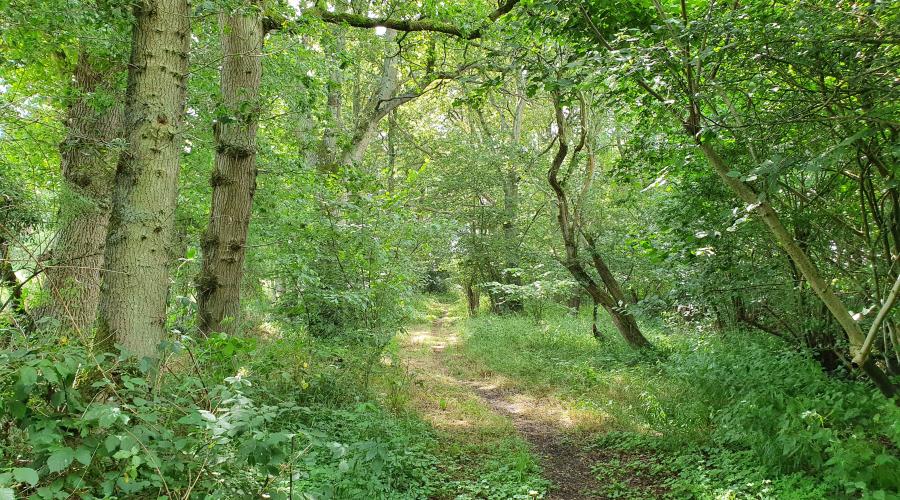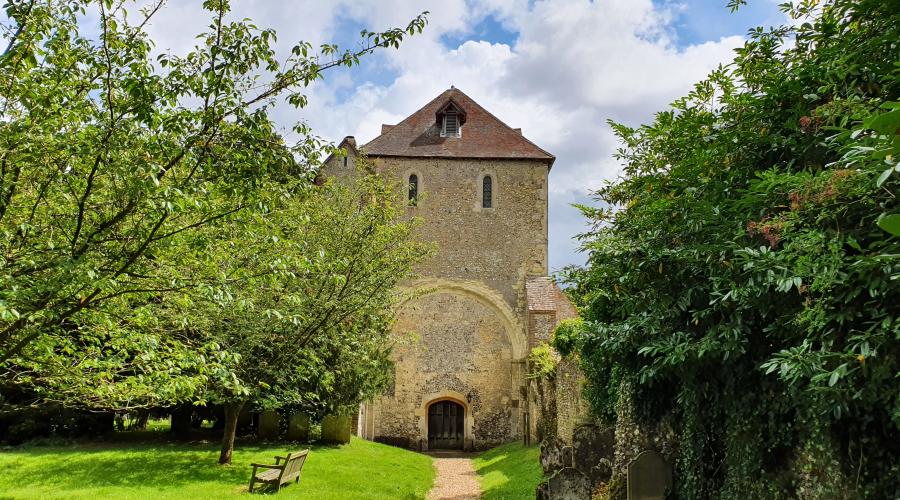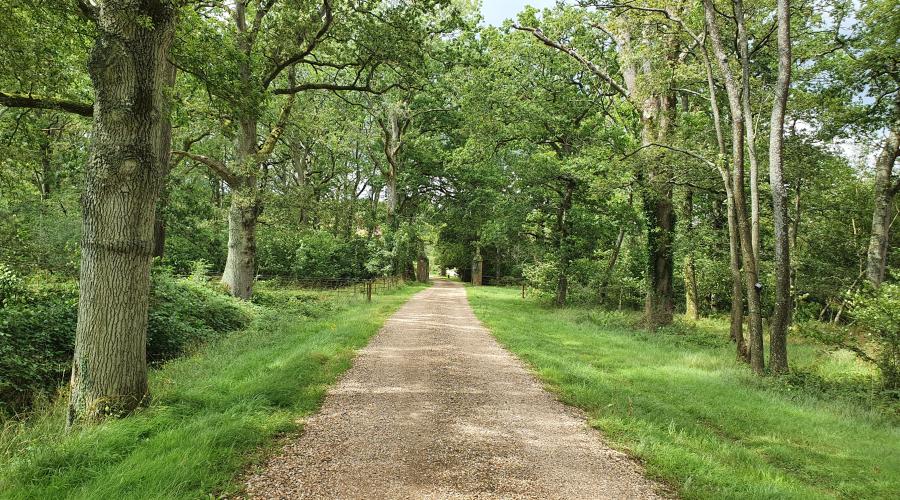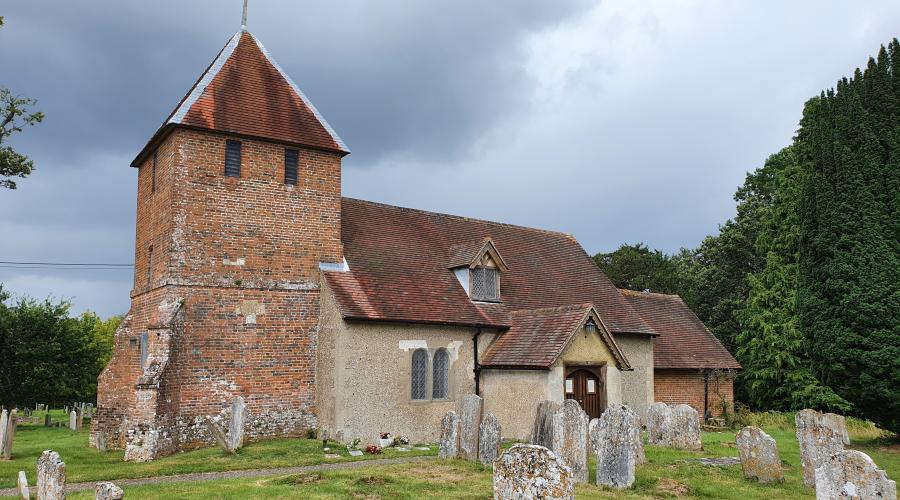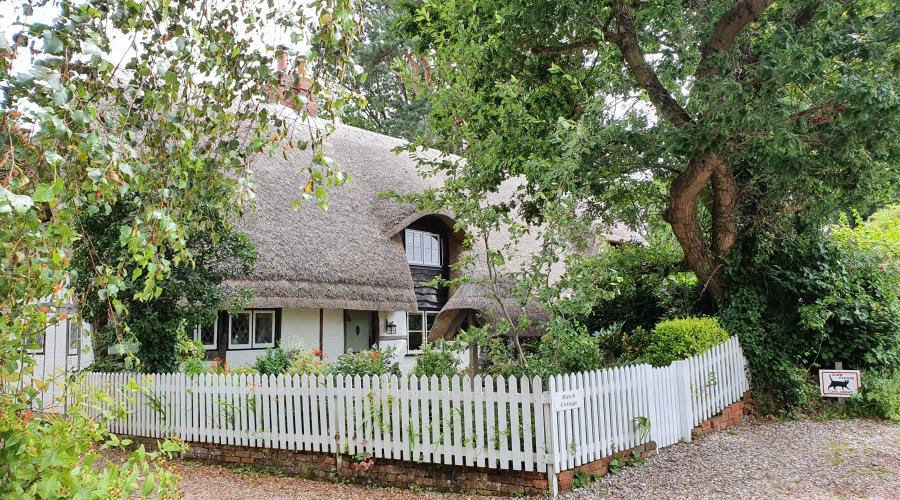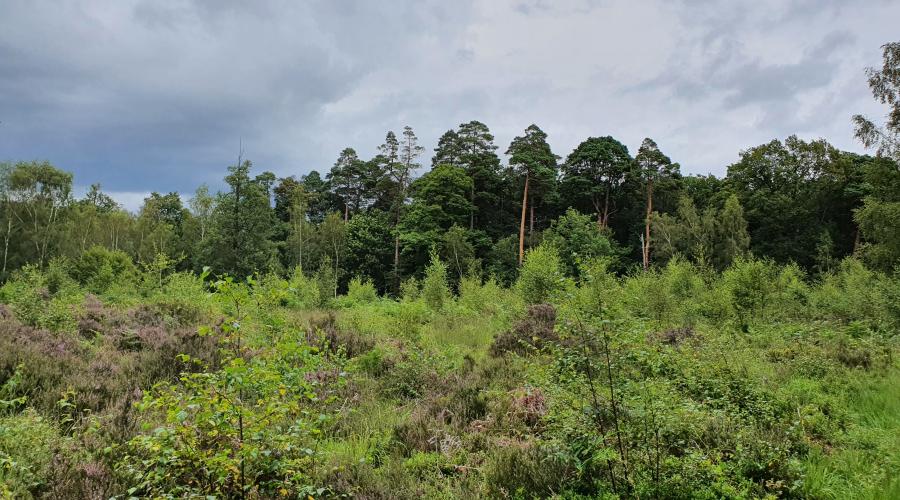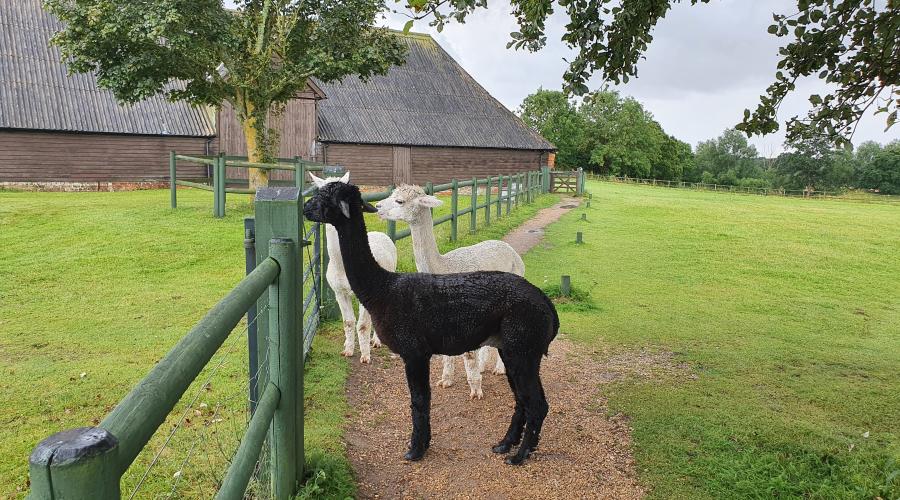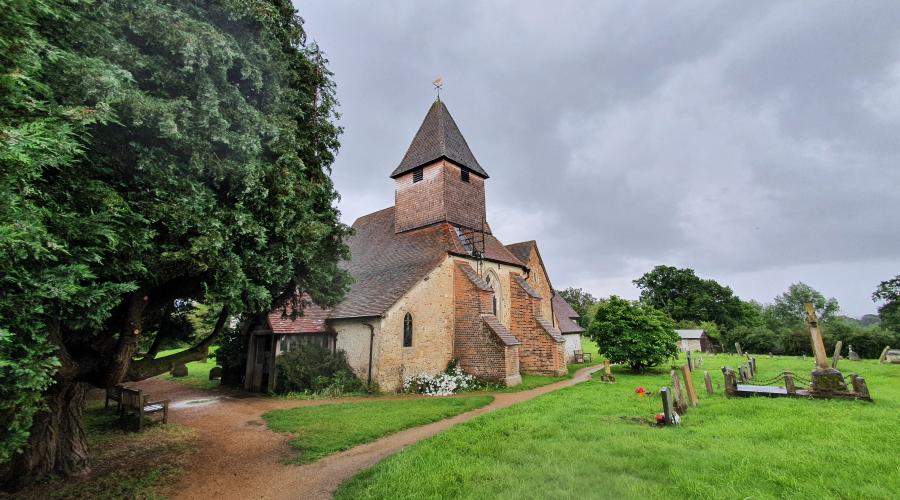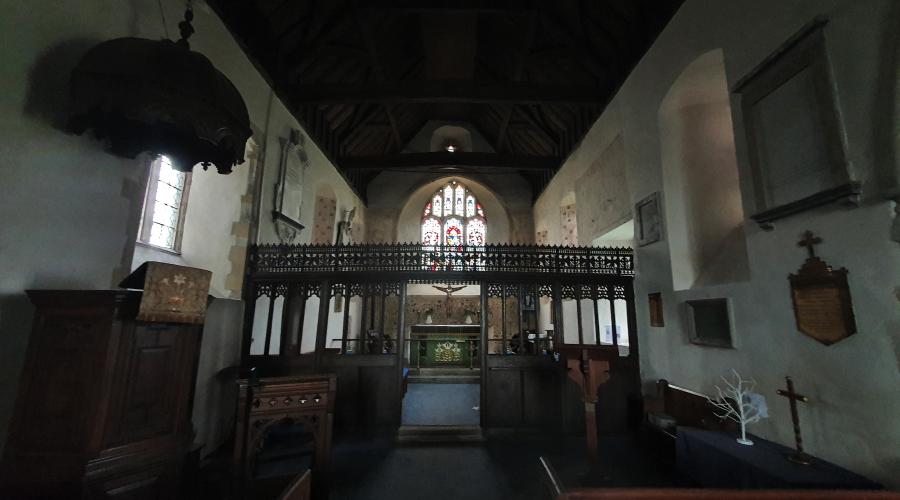 What to bring
Wear clothing appropriate for the weather: shorts if still warm, a raincoat and even waterproof trousers if wet. 
The terrain is fairly flat so you may want to walk in walking shoes rather than boots although any puddles and mud may overtop these.
Food & drink
Please bring a packed lunch and plenty to drink. If you arrive arrive early or need to get lunch, Bramley Village Bakery is next to the station. There is a pub in Bramley at the end of the walk.
Meeting & times
Nov 06 - am
Location
51.330337776332, -1.0605775312496