Shell Island Camping Weekend 2021
20 people attending
0 places left
Event booking closes on Jun 16 at 17:00:00
Do as much or little as you like!
This event was postponed in 2020 due to Covid and as now been rearranged for 18 June 2021. 
Located in North Wales between Harlech and Barmouth and boasting stunning views of the unspoilt Welsh countryside, including Cardigan Bay and the Snowdonia National Park, Shell Island is one of Europe's largest campsites. For more details have a look at their website: www.shellisland.co.uk
Shell Island, known as Mochras locally, is a peninsula created in the early 1800's when the nearby River Artro was diverted from its original course (south of the island) to being above the island and so creating a water course effectively separating the island and the historic settlement that resided there.
The island itself is famous for (amazingly!) the number and variety of shells that wash up on it shores from the powerful tides of the Irish Sea.
What we do over the weekend will depend on the weather. Hopefully the weather will be fine and there will be plenty of opportunity for walking, both along the coast and into the nearby Snowdonia National Park. And if it's really sunny there's a chance to go swimming in the sea or just leisurely stroll along the miles of golden sand. On Saturday evening we will aim to have a fire on the beach.
If the weather's not so good there are plenty of places to visit: Harlech Castle, the Welsh Highland and Ffestiniog railways from Porthmadog, The Italianate style village of Portmeirion, or a spectacular rail journey along the coast to Machynlleth.
Dogs
Well behaved dogs are welcome, but must be kept on a lead at all times and owners must clean up after them. There is an additional charge of £5 per dog, payable direct to the venue on arrival in cash.
Caravans
This site is not suitable for Caravans, but motorhomes and campervans are accepted.
Photos: All leaders own and used by OutdoorLads with full permission. 
IMPORTANT! - Participation Statement
You MUST complete a Participation Statement, here, in addition to booking your event space before attending an OutdoorLads event. You only need to complete this Participation Statement once, not for each event you attend. 
COVID-19 – IMPORTANT, Please read the following before you sign up to this event:
Anyone with COVID-19 symptoms, even if they are extremely mild, or who lives or is in a support bubble with someone showing symptoms, is asked not to attend. This is in line with the government's coronavirus advice.
You must also immediately self-isolate and not attend the event if you or someone in your household or support bubble shows coronavirus symptoms or tests positive. You can find the NHS self-isolation guidance here.
The main symptoms of COVID-19 are a high temperature, a new continuous cough, and a loss or change to your sense of taste and/or smell.
You may be subject to local lockdown restrictions, which you must fully comply with. Details of the location of these restrictions can be found here for England, Scotland, Wales, and Northern Ireland.   
We do not encourage car sharing to events during the pandemic. Please comply with the safety travel guidance for England, Wales, and Scotland. Face coverings should be worn on public transport.
OutdoorLads will support the tracing systems in place across the UK  and attendance at an OutdoorLads event is considered permission to use contact details for this purpose if requested by the appropriate authority.  
All are required to practice social distancing – staying 2m (not 1m) apart at all times, including the lunch stop. Remember: Face, Hands, Space.
Unfortunately, there won't be any planned pub / café stops en route or at the end, and please don't share sweets or snacks with others – we're sorry!
Please bring your own hand sanitising gel for your own use throughout the day. Use of face coverings is at your own choice, but please bring one with you just in case it's needed. Please bring any other PPE items required. Bring a disposable bag for any used PPE.
Members are advised to bring their own small first aid kit for personal use..
Be aware that opportunities for toilet stops may be minimal if facilities are closed.
Please, please cancel at your earliest opportunity if you are unable to attend or are unwell, so that we can allow others to take up these valuable event spaces.
Much as it's difficult - no handshakes or hugs!
COVID-19: Events Participation Statement
OutdoorLads draws your attention to the fact that travelling and being away from home increases the risk of receiving and transmitting Coronavirus, whilst it is present in the UK. You are likely to choose not to participate in OutdoorLads events whilst there is a risk of Coronavirus transmission. However, should you choose to participate in OutdoorLads events whilst the risk is present, you must be aware of and follow the law and government guidelines, both when travelling to and from events as well as when participating in events.
Please note that every person participating should be aware of (and accept) that those members perceived as 'in charge' or leading the event are not experts,  do not need to be experts, and are not regarded by OutdoorLads, or themselves as experts, but are amateurs with some experience in the event type and who are happy to impart their knowledge.  Any advice given should be considered with this in mind by the recipient.
By signing up to and attending an OutdoorLads event, you are confirming that you have read, understood and accept the content of this statement.
Please see our website for more information including an FAQ about our events.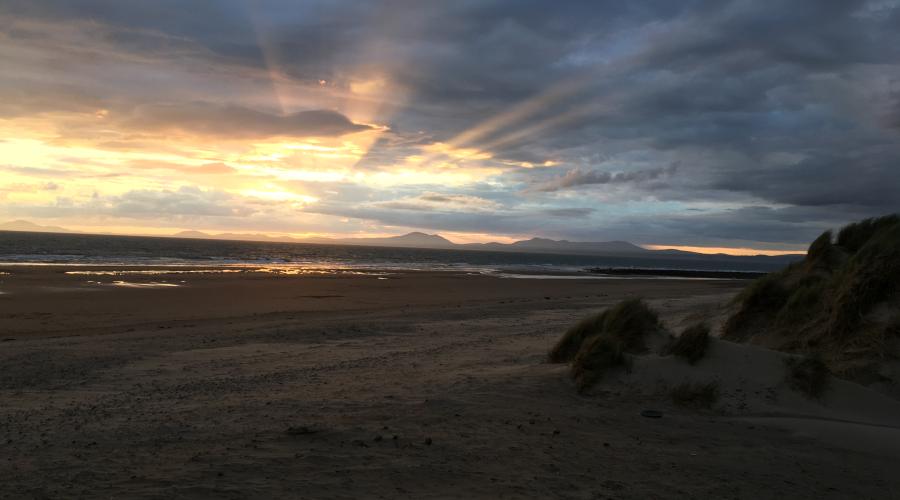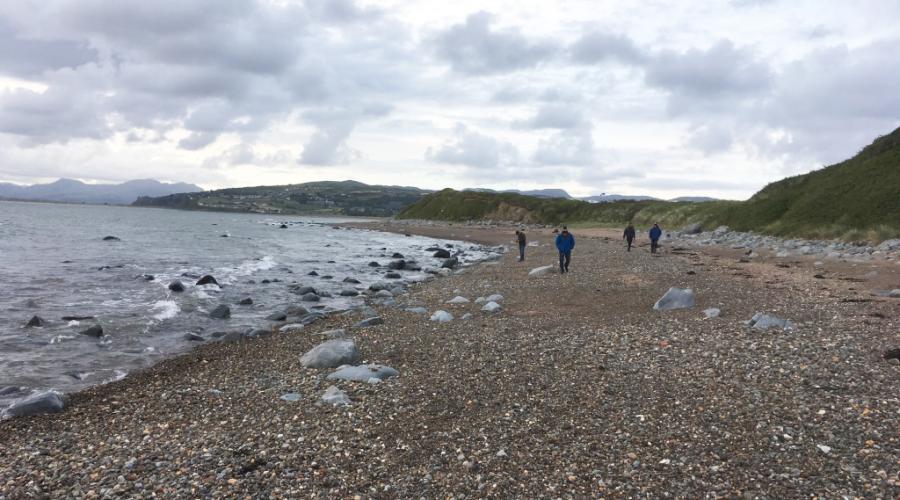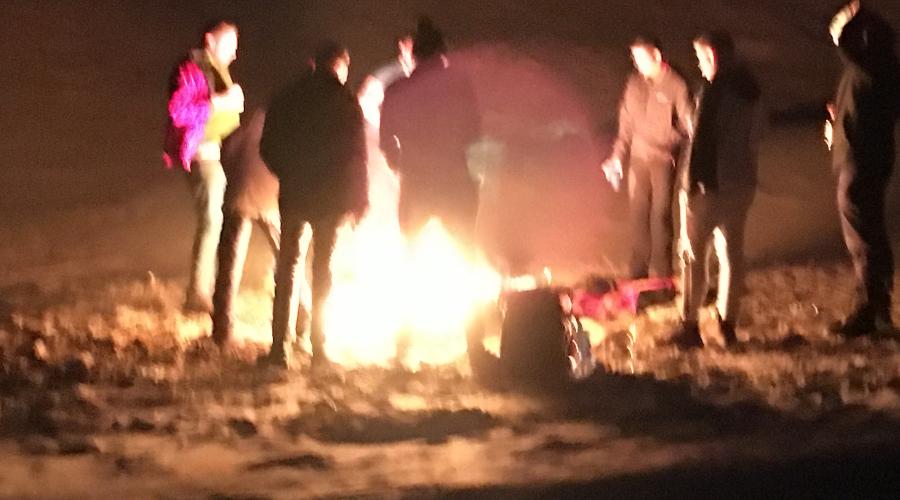 What to bring
If you haven't been camping since you were in the Scouts here is what you need. If it's your first trip you are likely to want to get away with the bare minimum.
Tents start off relatively cheap but as they say you get what you pay for. These tend to start from £10 upwards ('festival tents') that are light and do the job – but only just. You may find that they leak, break or blow away.
A thin foam 'carry mat' is good to sleep on (under £10) and you can use your clothes to make a pillow. Or if you have the room places like Tesco often sell air beds that cost as little as a fiver.
Don't forget you will need something to sleep in. You can buy a sleeping bag from as little as a tenner. This will tend to be thin but will do the job at most summer camps. At camps later in the year you will want something warmer though.
Some places such as Argos/ASDA sell camping sets where you can buy a tent, sleeping bag, sleeping mat and a lamp for approx. £50-£60.
If you have friends that camp you may find it beneficial to talk to them first and they may even lend you some kit.
You can easily beg a cup of tea from more seasoned campers – but it helps if you have a cup, and don't forget a plastic glass if you like your wine! If you are coming by car, a folding chair (£10) is great. As you may be sitting outside late into the evening. Some proper warm clothing always comes in handy – even in the summer. Don't forget a torch, or you may never make it back to your tent. Finally, ear plugs are always a great idea.
Once you have been once or twice you will know what kit you need to be able to cook a full English breakfast and host a party for 8 in your tent. Until then the above basics will see you right.
We will probably organise a local day walk either from the site or start within a short drive of the camp.  Please come prepared for the conditions with appropriate equipment.  As a guide:
Boots:  Hiking boots are arguably the most essential piece of kit when hiking just about anywhere.  Walker's should make sure that their boots are both waterproof and breathable, and provide good ankle support.  Boots should also be in good condition.
Socks: Walking socks are often overshadowed by those new to hiking, with many novices failing to invest in proper socks.  Good walking socks are essential in regards to keeping the feet dry, and in turn stopping the development of blisters.  Sports socks and other socks not designed for walking will often become waterlogged, or damaged which will in turn blister feet.
Walking Trousers:  Walking trousers should be of a windproof design and made of a rip stop material, that will stand up to walking through ferns and undergrowth.  They should also ideally be water resistant, or at least not gain weight, and lose their insulation properties when wet.  Jeans are therefore to be avoided, as they are heavy when wet and provide no protection from the elements.  Shorts may be handy if we are lucky enough to see the sun.
Waterproof Trousers:  Waterproof trousers are essential in keeping the legs dry, as water resistant trousers will not keep out any significant rainfall.  Walker's should look for waterproof trousers that are breathable, in order to avoid being soaked with sweat.
Base Layer: A breathable base layer should be chosen in order to let sweat escape from the body.  This should ideally consist of a breathable synthetic, specially designed fabric, though a cotton T-Shirt is sufficient.
Mid Layer: A Mid Layer goes on top of the base layer and should consist of a 100 weight micro fleece, or a rugby typed thick shirt.  The layering system is important as it allows walkers to quickly adapt to changes in the weather as well as body temperature.
Waterproof Jacket:  A good waterproof jacket is one of the most important pieces of kit you will require when hiking.  Walkers should look for a jacket that is both waterproof and breathable in order for them to be protected from sweat.  Materials such as Gore-tex are often the best choices.
Hat: As most heat is lost through the head a good hat is essential.  The best hats are those of a fleece design, with wool also being acceptable.  In sunny conditions a wide-brimmed hat will help keep the sun off.
Rucksack: A good Rucksack that is comfortable to wear is essential, and required to carry both food and equipment.  Day sacks should have a capacity of around 25 litres with equipment being placed in water proof bags inside.
Food & Water:  At least two litres of water should be brought for a day walk.  Enough food for the duration of a walk should also be taken.  Food should be of the high energy variety.
Food & drink
You will need to provide your own food and drink for the weekend.  There is a bar and a cafeteria on the site which will be open during the weekend. There is also a supermarket where you can buy items for a packed lunch for Saturday. Meals are also available at The Victoria Inn in Llanbedr which has an excellent beer garden and theres an excellent fish and chip shop within 10 minutes drive which overlooks the estuary.
The campsite does allow campfires and BBQ's however they must be raised off the ground to prevent the grass being burned.  Weather permitting, we may pool BBQ's and have a communal cook-off on Saturday evening. For those wishing to participate we'll make arrangements nearer the time and can stock up locally.
Meeting & times
Jun 18 - pm