Sheffield Bouldering - All Abilities (beginners welcome)
5 people attending
10 places left
Suitable for all abilities. If you're new to bouldering, just let the event leader know and we'll get you started!
Swap trainers for climbing shoes and join OutdoorLads for an evening of INDOOR BOULDERING at The Climbing Hanger in Sheffield.
Cards/contactless ONLY  - this venue does not accept cash
If you haven't been to The Hangar before, please click here to pre-register. Click on the link, scroll down, select Sheffield and follow the on-screen instructions. Completing the waiver prior to arrival will get you climbing faster.
What is Bouldering? It's a form of climbing where instead of long high routes, the 'problems' tend to be shorter and focus on technique, balance, body positioning and sometimes power. Because of this different emphasis, bouldering doesn't have the hassle of climbing with ropes, harnesses and belaying, which makes it an excellent activity for newcomers to the sport. No wonder it's often regarded as the 'purest' form of climbing.
If you're a seasoned climber you won't need convincing about the benefits of bouldering, but for those who've never climbed more than a staircase, the benefits are wide ranging: from the physical - improved strength, tone, balance, power and coordination; mental - problem solving, focus, concentration and body awareness; to the emotional - relaxation, a sense of achievement and a feeling that mind and body are working together perfectly ('feeling psyched'). On top of all this, bouldering tends to be a very social sport where you can hang out with mates and each have a go as you feel regardless of what level you climb at.
I'm new to Bouldering - can I come along? If you have never tried bouldering before it is recommended that you have a guided session from the event leader, who will go through everything you will need to know to boulder safely before joining in with the rest of the group.
I've been Bouldering before? As above, everyone attending the event  must abide by the centre's T&Cs etc. As an experienced boulderer you responsible for your own safety, actions and involvement at all times. As such, you should use your own judgement in taking up advice given either by OutdoorLads Volunteers or other experienced climbers.
Photos : Copyright granted to OutdoorLads by the event leader / venue.
You MUST complete a Participation Statement, in addition to booking your event space before attending an OutdoorLads event. You only need to complete this Participation Statement once, not for each event you attend. 
Please note that every person participating should be aware of (and accept) that those members perceived as 'in charge' or leading the event are not necessarily qualified, do not need to be qualified, and are not regarded by OutdoorLads, or themselves as 'technical experts' but are amateur climbers with some experience and who are happy to impart their knowledge. Any advice given should be considered with this in mind by the recipient.
All those attending the event must also be aware of the centre's own terms and conditions of participation and abide by them, along with any instructions given by the centre's staff. Everyone must also take responsibility for their own safety while participating in Indoor climbing events.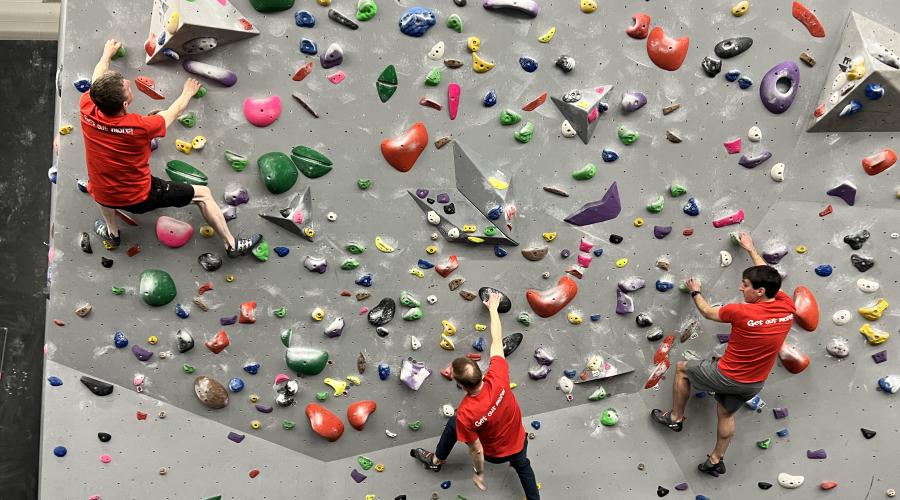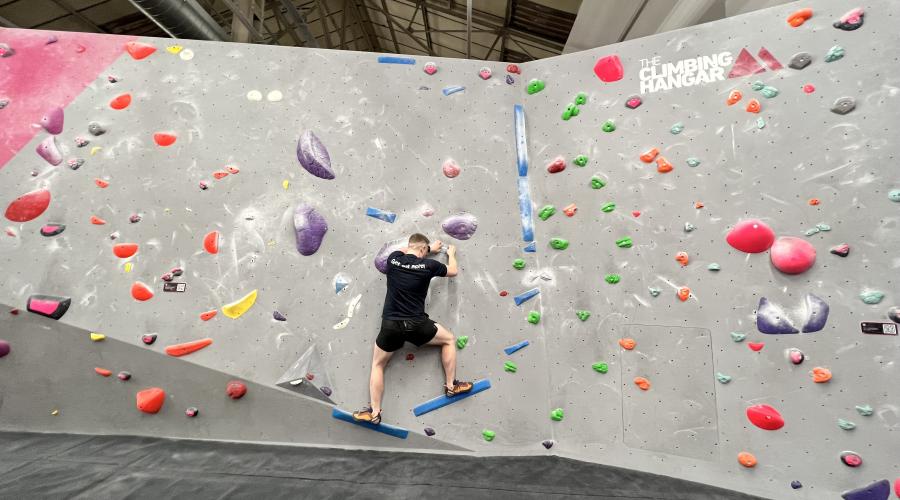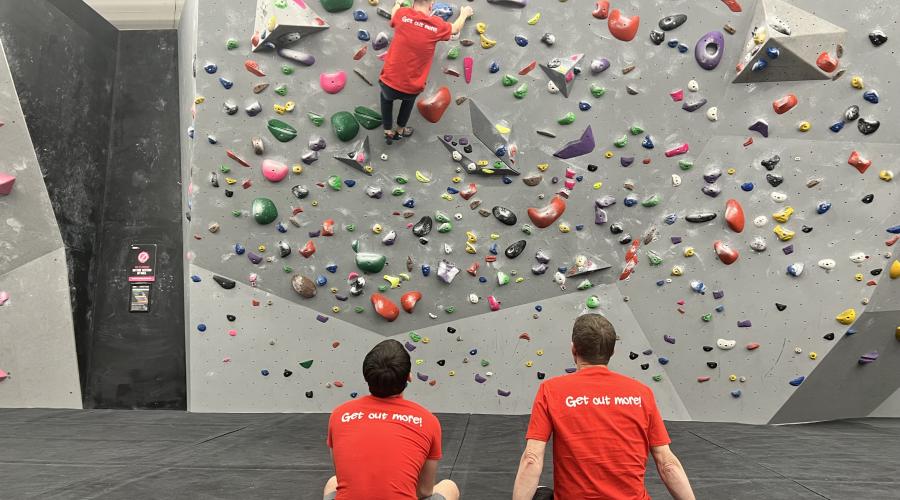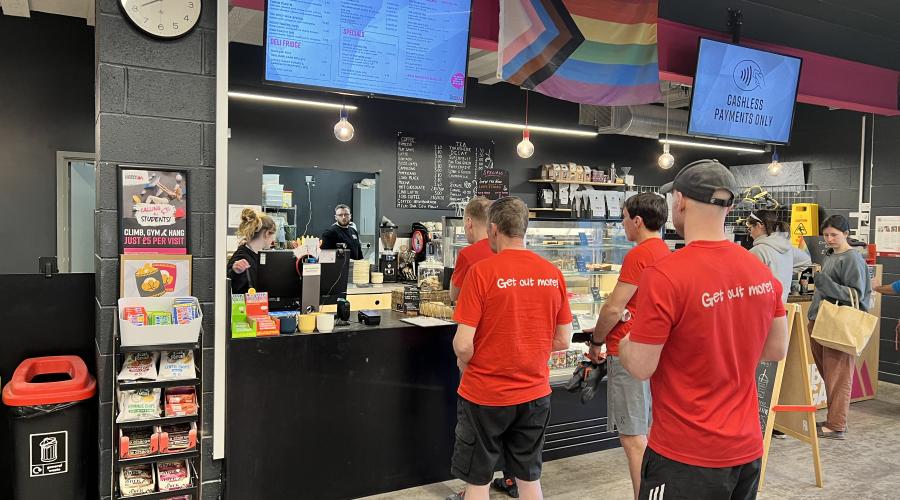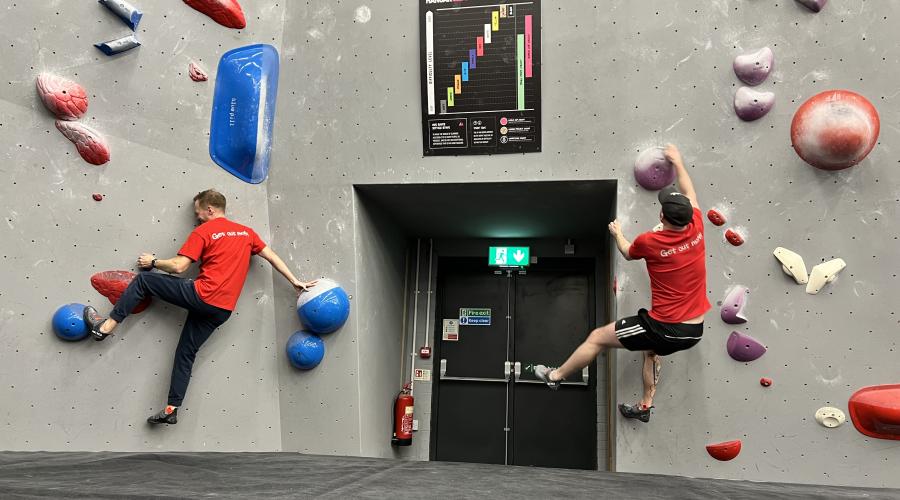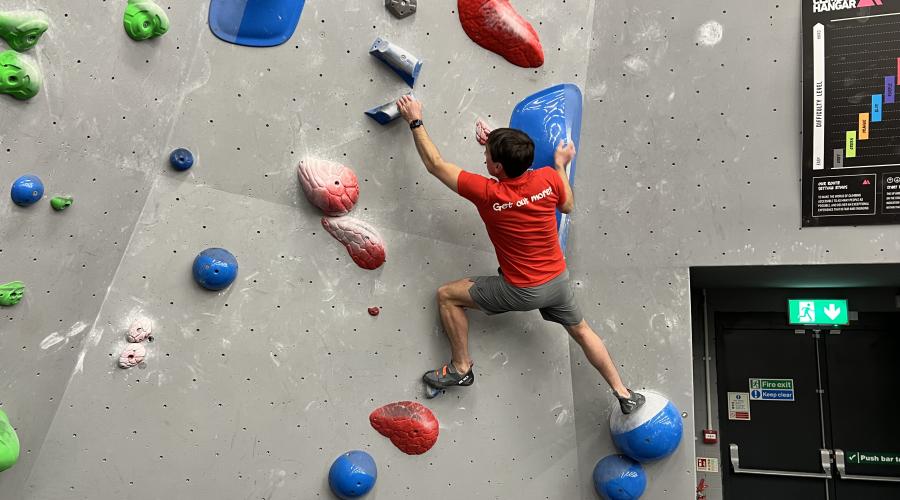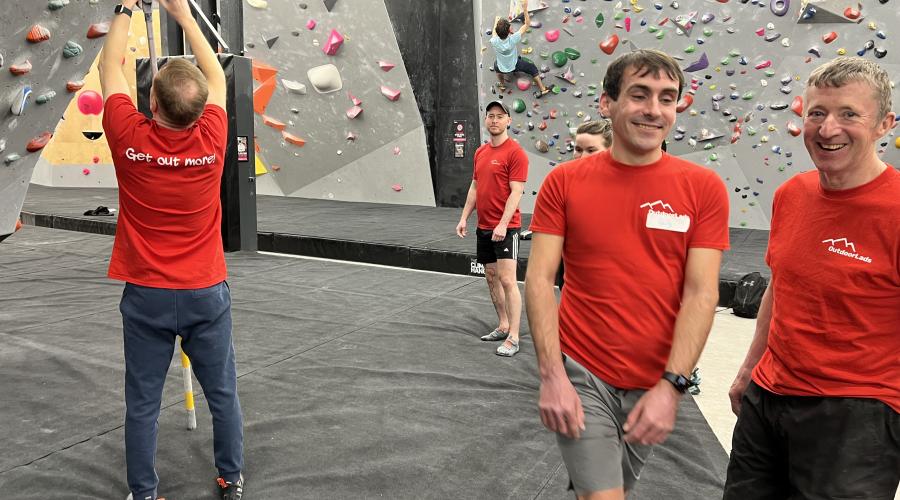 What to bring
Climbing shoes if you have them. Don't worry if not - these can be hired from the centre for free 
Make sure to wear something that allows you to move around freely, like shorts/joggers and a t-shirt. Jeans are not recommended.
Changing facilities and lockers are available. 
Food & drink
There is a cafe area at the centre where hot and cold and snacks can be purchased. We generally take a break in the middle of the session.
Meeting & times
Nov 16 - pm