Seaford Head and the Seven Sisters
19 people attending
1 place left
13.5 miles in 6.5 to 7 hours (including stops)
The Seven Sisters are a series of soaring chalk cliffs along the Sussex coast from the River Cuckmere to Eastbourne. Whilst erosion over recent years has made it difficult to distinguish the seven separate peaks, this remains an iconic walk.
Our walk starts in Seaford where we will walk along the seafront before we head up to Seaford Head.  At the fisherman's cottages at the top of Seaford Head we will get one of the best views of the Cuckmere valley and the Severn Sisters ahead of us. We will then detour inland though the nature reserve of Cuckmere Haven, before crossing the river Cuckmere and then turning back towards the coast before we start our climb to the top of the cliffs and follow the Sussex Heritage coastal path.
Part way along is the Birling Gap National Trust café, where we can have a welcome break and a drink. After our stop we will climb eastwards to see the famous Belle Tout lighthouse which was moved on railway tracks to stop it falling into the sea.  We then continue eastwards towards Beachy Head before we descend towards Eastbourne, and then a walk along the promenade towards Eastbourne Pier.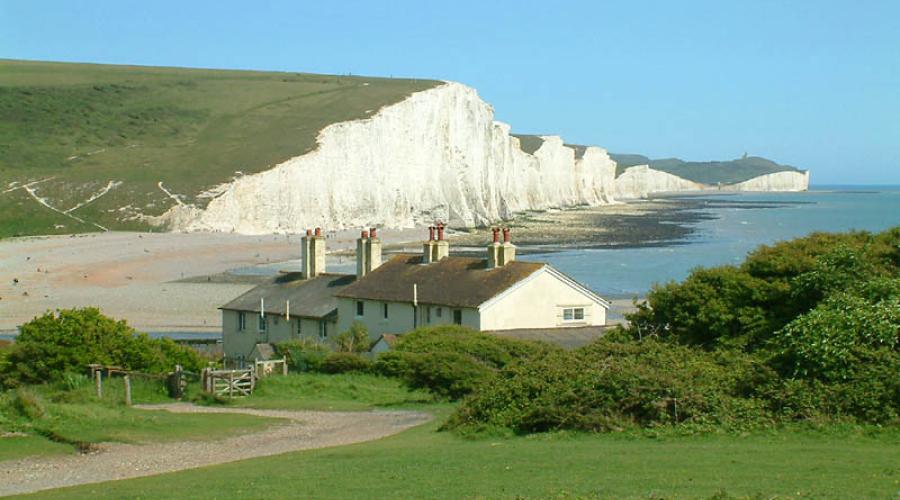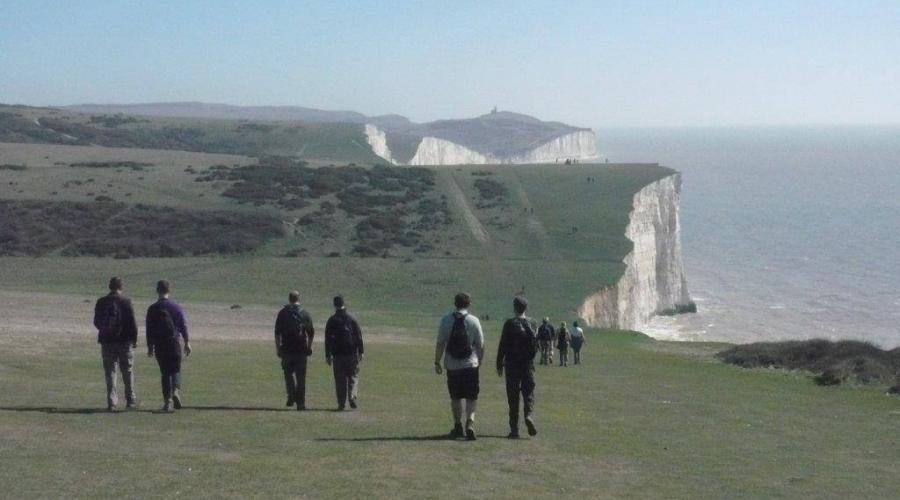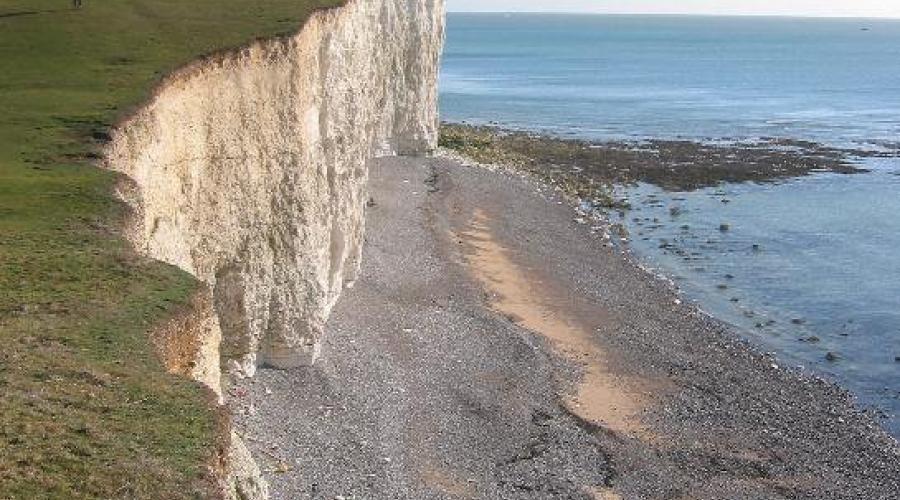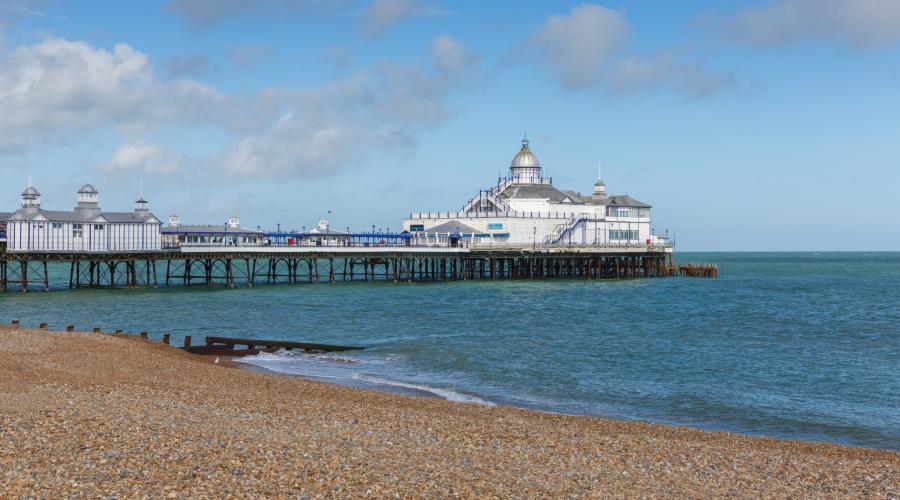 What to bring
For your comfort and safety please be prepared for the anticipated weather and the terrain of the walk - keep in mind the following:
Boots:  Hiking boots  that  are both waterproof and breathable, and provide good ankle support are important as soon as you encounter any mud. Cross trainers may suffice in good weather.
Socks:  Proper walking socks keep your feet dry and help prevent blisters.
Walking Trousers:  (ideally water resistant) will be more comfortable than Jeans but shorts should be fine at this time of year.
Waterproof Over-Trousers:  essential in any significant rainfall.  Breathable ones are best.
Layered clothing: allows you to quickly adapt to changes in the weather as well as body temperature. E.g. a base layer or a cotton T-Shirt; a mid layer like a micro fleece, or a rugby type thick shirt,  and in cooler weather an outer layer consisting of a windproof jacket or a thick fleece.
Waterproof Jacket: essential when hiking in all but the calmest of weather.  You get what you pay for with these. Breathable fabrics are advisable.
Hat: to prevent sunburn and heatstroke.
Small Rucksack: One that is comfortable to wear is essential so that you can use your arms freely. Place valuables in water proof bags inside.
Sunglasses: comfortable sunglasses enhance your pleasure on a sunny day.
Water: even in winter one can loose a litre or more of fluid by perspiration. If you fail to make this up you'll get dehydrated which can lead to headaches and other problems. A hydration bladder is easier to use than bottled water, but higher maintenance.
Food: a packed lunch will be required. In addition carry energy bars or similar to counter 'sugar lows'.
Medicines: If you have allergies, are diabetic, or have minor ailments don't forget these!
Food & drink
Please bring a packed lunch and plenty of water.  We will stop for refreshments mid-afternoon but this will not be before 3pm. There are plenty of shops in Seaford if you wish to arrive early to purchase your lunch.
Meeting & times
Sep 15 - am