Sand Bay and Woodspring Priory
23 people attending
2 places left
8 miles and 660' of height gain
BOOKING OPENS ON 16th MAY
Join us for a great day walk on the North Somerset coast. We will start at Sand Bay and take the hill up to the Trig Point at Sand Point. Following the cliffs towards Monks Bay we will then loop back to the Priory at Woodspring - a former Augustinian priory. Taking the country lanes across the levels we will head south to Kewstoke. We will head into Worlebury Woods and descend down to the beach where we will head across 2 miles of sandy beach back to the cars.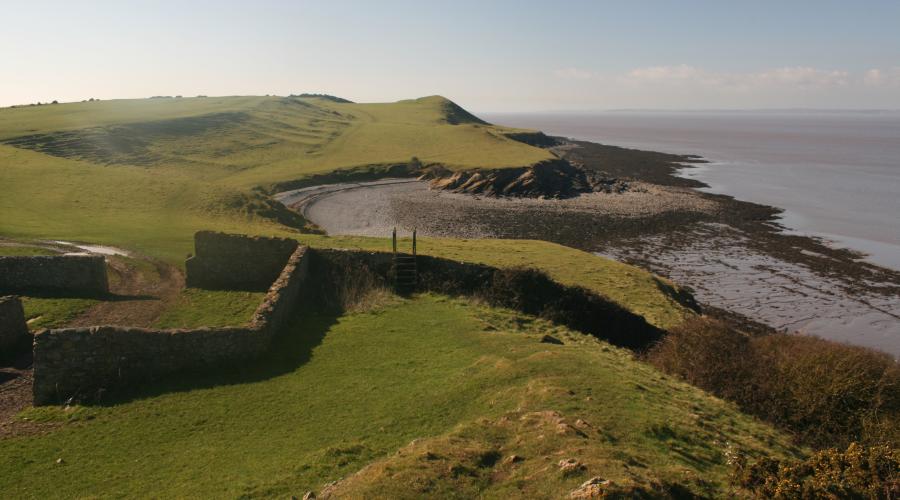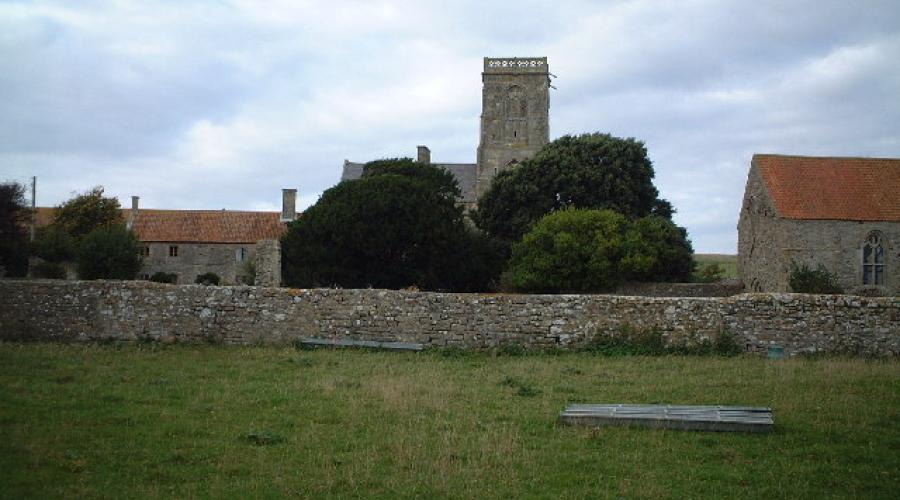 What to bring
Boots:  Hiking boots  that  are both waterproof and breathable, and provide good ankle support, are important as soon as you encounter any mud. Cross trainers may suffice in good weather and flat routes.
Socks:  Proper walking socks keep your feet dry, and help prevent blisters.
Walking Trousers:  (ideally water resistant) will be more comfortable than Jeans which are heavy and cold when wet.  From April to October shorts are usually a better bet.
Waterproof Trousers:  essential in any significant rainfall.  Breathable ones are best.
Layered clothing: allows you to quickly adapt to changes in the weather as well as body temperature. E.g. a base layer or a cotton T-Shirt; a mid layer like a micro fleece, or a rugby type thick shirt,  and in cooler weather an outer layer consisting of a windproof jacket or a thick fleece.
Waterproof Jacket: essential when hiking in all but the calmest of weather.  You get what you pay for with these. Breathable fabrics are advisable.
Hat: essential both in mid winter to preserve heat and in summer to prevent sunburn and heatstroke.
Gloves: essential in frosty weather.
Rucksack: One that is comfortable to wear is essential so that you can use your arms freely. Place valuables in water proof bags inside.
Sunglassses: comfortable sunglasses enhance your pleasure and keep insects out of the eye
Water: even in winter one can loose a litre or more of fluid by perspiration. If you fail to make this up you'll get dehydrated which can lead to headaches and other problems. A hydration bladder is easier to use than bottled water but higher maintenance.
Food: a packed lunch will be required unless otherwise stated. In addition carry energy bars or similar to counter 'sugar lows'.
Medicines: If you have allergies, are diabetic, or have minor ailments don't forget these.
Food & drink
Please bring a packed lunch and lots of water. 
Meeting & times
Aug 17 - am