Sail, Steam, Steel & Stone in the Eastern Thames Tideway
11 people attending
4 places left
32 miles, 217m ascent (no single ascent over 50m)
Join us on this Any One Any Bike urban exploration ride of the eastern Thames corridor, following in the footsteps of Bazalgette with his Victorian architectural & engineering wonders and exploring the development of the area through to the modern day to support, serve and protect the growing & evolving city of London.
Bringing together aspects of last year's East and South East London events, this route combines riding along both banks of the Thames Path, canal towpaths, The Green & Ridgeways, dockside trails, several photo stops and a ride on the new Woolwich Ferry with visits to Crossness Engines, Severndroog Castle & The Thames Barrier to provide a diverse experience through the day. 
We'll be cycling along cycle trails, paths and quiet suburban roads where possible so this event is open to members with all levels of experience. Some short sections can be gravelly or unpaved so narrow slick tyres are not advised though all-season road tyres should be sufficient.
We will ascend Shooter's Hill to reach Severndroog Castle as part of this ride (135m) but this will be in 3 sections spread over 2.5 miles at a relaxed pace with rest stops and so can be climbed by all abilities.
Site visits
Along the route we'll have extended stops to visit 3 sites, each of which has an entry fee payable to the site on the day. Participation in each site visit is optional and those not wishing to enter can make use of the cafe facilities or explore the local area as they wish. See the links below for further information on each site.
Crossness engines - now fully re-open 

View the restored Victorian beam engine pumps operating under steam power and the ornate ironwork of the Beam Engine house whilst learning about how Bazalgette's ingenuity saved London from The Greak Stink on what would be his 200th birthday.
Explore exhibitions of other Victorian engines being restored by the volunteers, including the new Royal Arsenal Narrow Gauge railway
Entry fee: £8 payable on entry. Will be on-site around 90 minutes

Severndroog Castle

Climb to the top of this restored 18th century folly castle on Shooter's hill for superb views across 7 counties, or simply make use of the cafe for coffee and cake.
Entry fee: £3 to viewing platform, free to enter cafe
Last entry to platform: 3:15pm, closes 3:30pm. Will be on-site around 30 minutes

Thames Barrier

Visit the information centre and cafe to learn about how the 520m long barrier was designed and built to protect over 125 square kilometres of Central London from tidal surges. Note that there is no access to the barrier itself.
Entry fee: £4.15 to information centre, free to enter cafe
Last entry: 3pm, closes 3:30pm. Suggested visit time 40 minutes.
Note the leader may need to amend the route and/or itinerary on the day if we run behind schedule due to punctures or other circumstances beyond our control. 
To find out more about our mountain and road biking community, and for regular event updates go to:  https://www.facebook.com/groups/OutdoorLadsCycling/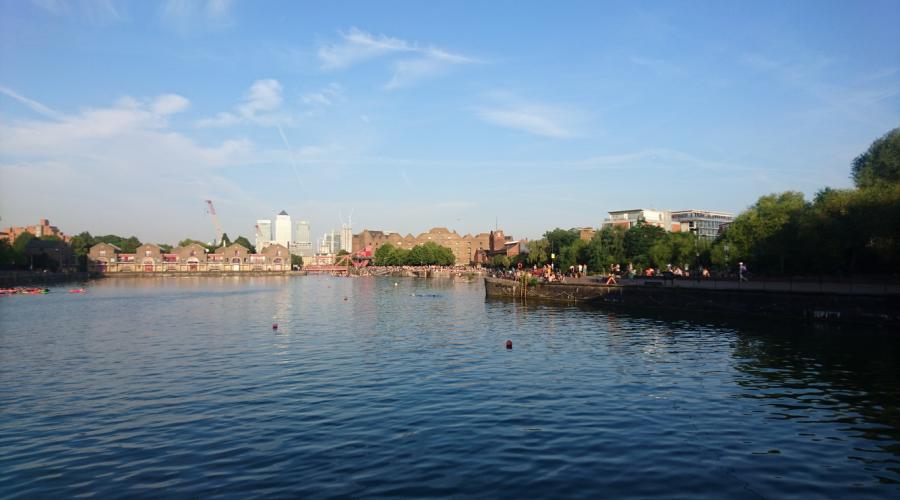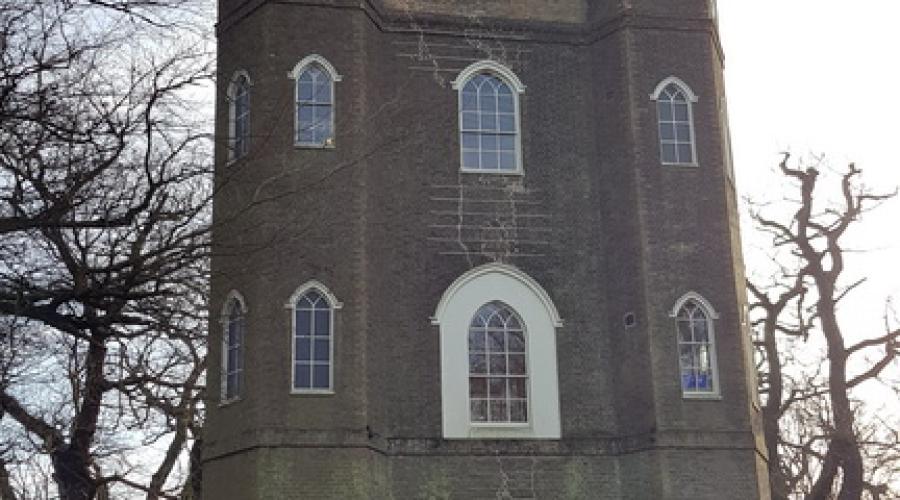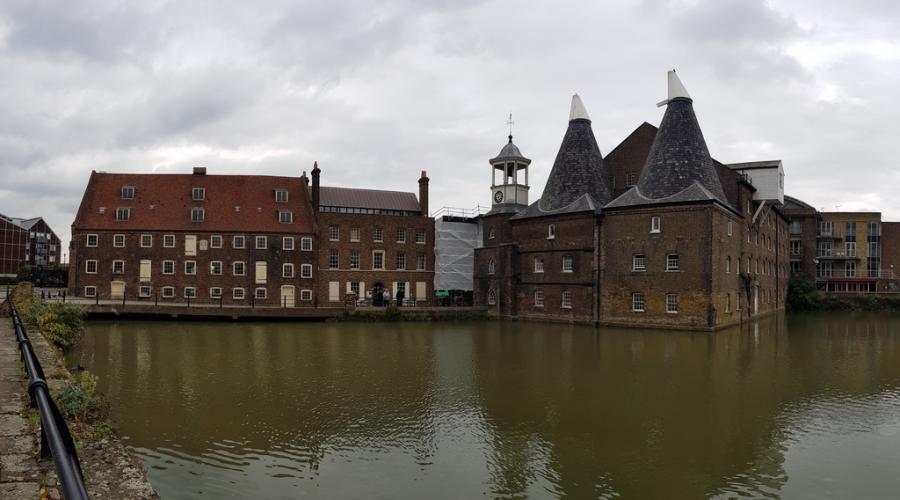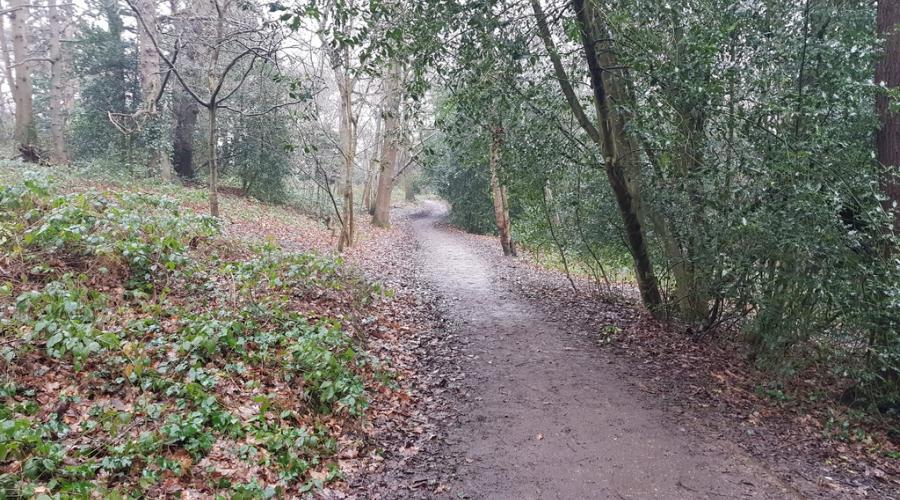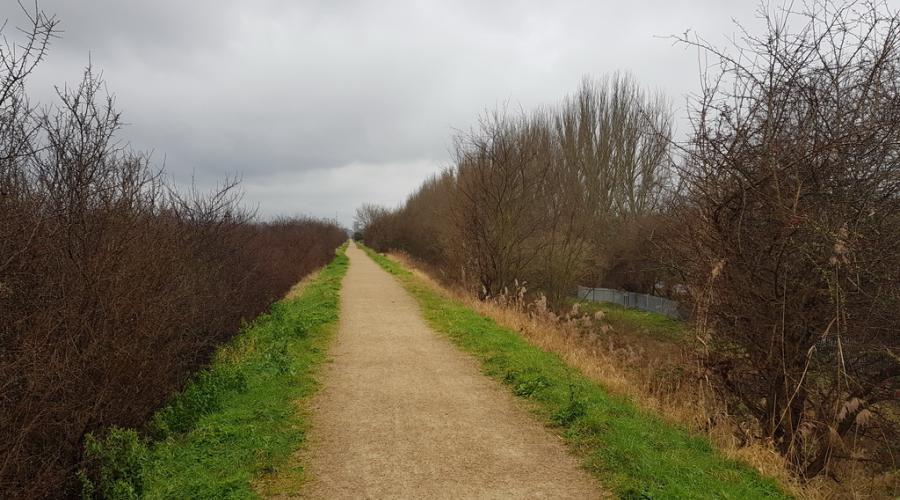 What to bring
Bike: any bike you like
Lock: we'll be exploring 3 sites on foot so please ensure you bring a solid lock to secure your bike
Helmet:  OutdoorLads requires you to wear one
Clothing: lightweight and layered, shorts are great even in rain as they allow free movement of your legs. Avoid jeans, which are uncomfortable when wet, and baggy tracksuit bottoms, which can snag in the chain. Colourful and/or reflective clothing will make you more visible to other road users
Footwear: grippy soles if your bike has standard pedals
Gloves: cycle gloves help avoid blisters, and are good in the cold
Punctures: spare inner tube, bike tyre pump and tyre levers
Tools: any special tools that your bike needs
Small snacks: such as chocolate or energy bars
Plenty of water: in bottle/s on your bike or in a daysack/bladder
Medicines: if you have hay fever, diabetes, minor ailments etc.
Eye protection: avoid getting grit or insects in your eyes, sunglasses are OK if they are not made of glass and not too shaded
Sun cream: take care, even on overcast days
Bike lights: be seen and safe
Storage: small day-sack or a bag on your bike
Mobile Phone: keep it in a waterproof bag for use in emergencies
Food & drink
There are cafe's at both Severndroog and Thames Barrier for coffee, cakes and sandwiches, though it would be preferable to bring packed lunches to give us flexibility as to when we eat. Due to the terrain and the number of sites we're visiting this may be a long day so please ensure you bring plenty of snacks and water.
We'll finish the ride at a bar in Greenwich where food and drink will be available
Meeting & times
Mar 31 - am
Location
51.510305107856, -0.074751680104669