Rugged and Romantic: The 'Lads, the Mens and some Studs
28 people attending
2 places left
Distance is 18 km (11 miles); total ascent is 404 m; terrain is quite hilly; surfaces are dirt, grass and abundant tarmac.
Trains serving Pulborough on the day of the walk will be unaffected by the rail strike on that day because ASLEF staff at Southern Railway are not striking.
The 'rugged and romantic' of the title applies (apart from to us and any strapping strangers we might meet) to the landscape which is some of the most hidden and hilly in West Sussex. Although possessing a topography unlike the sweeping South Downs, the area is part of that national park. The 'Lads' in the title might be obvious, but 'The Mens' is a wooded nature reserve with an untamed, uncanny feeling, its ancient trees soaring then falling and their hulks becoming a home to a myriad fungi. The area's remoteness includes from the masses, as its sturdy sandstone, tiled and timber-framed buildings house both the upper crust and their horses (the studs of the title) in equal luxury. 
The sights: 
The Mens: The Sussex Wildlife Trust website says: 'A largely unex­plored wood, it certainly has an untamed, mysterious feeling to it and many people describe it as 'wild'...A lack of management in recent years has added to this silvicultural diversity. As you start to wander through the reserve, you will begin to orientate yourself – there are old tracks and banks separating woodland compartments and heavily incised streams full of bryophytes that fracture and divide the site – old fallen giants are found everywhere, many...now home to important populations of saproxylic inverte­brates, fungi (almost 600 species found so far) and bats. Trees are almost always left as they have fallen and the amazing structure this creates adds to the wild feel.' The name is from the Anglo-Saxon 'ge-mænnes', meaning common land.
Crimbourne Farm: A big half H-shaped house, rambling thanks to the accretions of many centuries from the C16 to the C19. Good barns all around in stone, tile and weatherboarding. Stables and stud farm adjacent. Set in one of the most picturesque landscapes in the county.
Stopham: Just a simple church and a few cottages with superb countryside all around. St Mary's is C11 and C12 with a fine collection of memorial brasses to the local Bartelot family in the floor. Stopham Manor is a splendid stone farmhouse of the C16. Stopham Bridge from 1483 occupies an idyllic spot despite the new bridge being built almost alongside. The centre arch was raised in 1822. 
Bedham: Just a farm, a derelict Victorian chapel and school and some fine houses set high on a wooded sandstone ridge in some of the hilliest and most remote scenery in Sussex.
Dogs:
I love having dogs on my walks and this one is well-suited to them as there are few fields of livestock. However, there will be some stiles and roads to cross. A dog off a lead must be obedient.
The route (click the link to see it at the Ordnance Survey website): 
We'll get to Coombelands Lane using an alleyway then use it to go north past Pickhurst, where we'll pick up a bridleway to go to Pallingham Quay, heading west. We'll then use Horsebridge Hill to go north and northeast before turning west along Crimbourne Lane. We'll then turn south and follow the Serpent Trail across The Mens and Hammonds Wood to Bedham where we'll have lunch. At Bedham Lane we'll turn southeast and at Mockbeggars turn down a bridleway to Harwoods Green. There, we'll use Woodcote Lane to get to Stopham. Leaving Stopham, we'll walk beside the A283 on the footpath, cross old Stopham Bridge, go to the pub, then follow the Wey South Path heading northeast back to Coombelands Lane and the alleyway back to the station.
(Picture credits: Wey-South Path heading WNW towards Holidays Copse: Photo © Dave Spicer (cc-by-sa/2.0); Arun Journey: Photo © Graham Horn (cc-by-sa/2.0); Arun Journey: Photo © Graham Horn (cc-by-sa/2.0); Buildings at Coldharbour Farm on Fittleworth Lane: Photo © Shazz (cc-by-sa/2.0); Footpath sign on road near Arundel Holt: Photo © Shazz (cc-by-sa/2.0); Bridleway descending into Hammonds Wood: Photo © Dave Spicer (cc-by-sa/2.0); Sweet Chestnuts beside bridleway: Photo © Dave Spicer (cc-by-sa/2.0); Stopham Church and Memorial: Photo © Peter Whitcomb (cc-by-sa/2.0). All images are copyrighted but are licensed for reuse under Creative Commons CC-BY-SA/2.0. The other pictures were taken by the leader in November 2022.)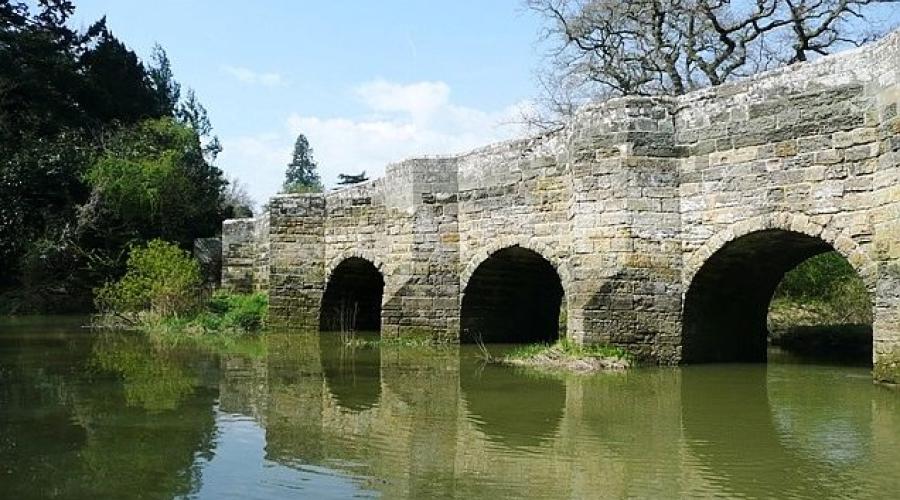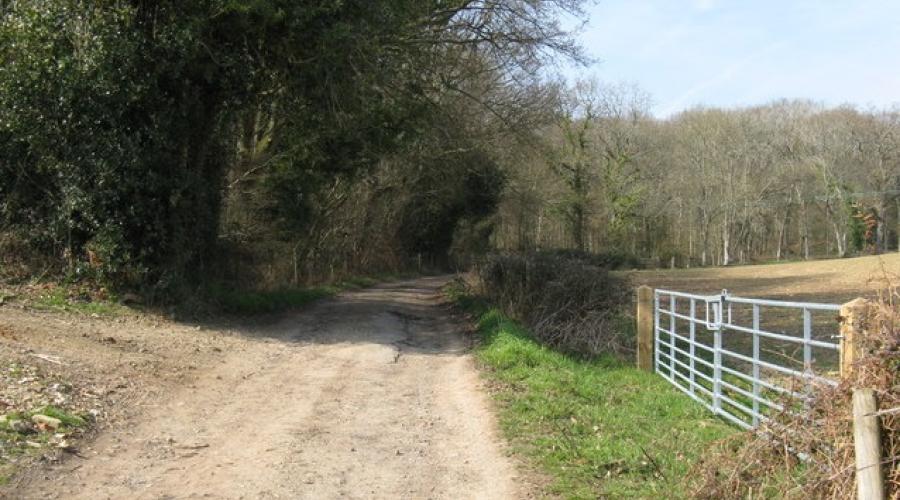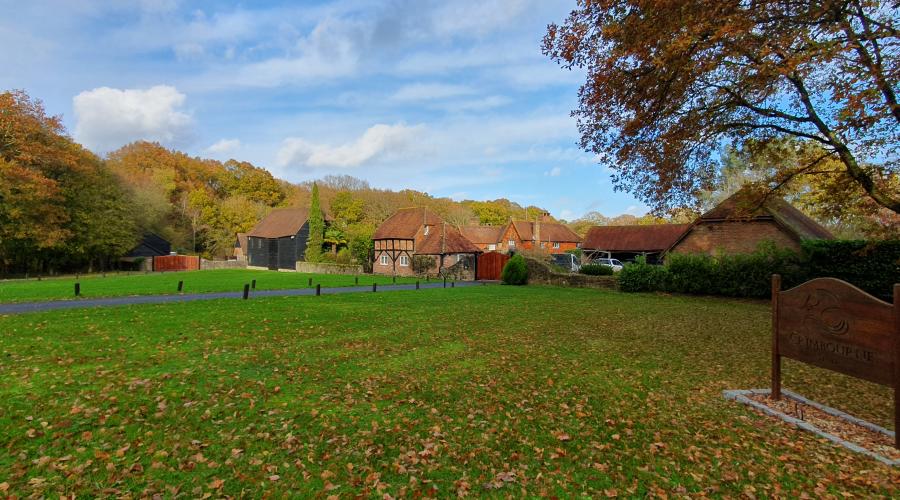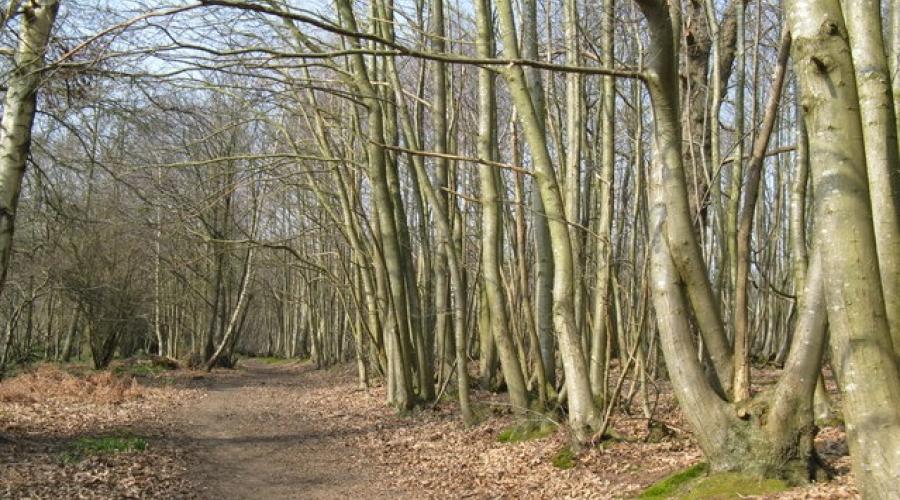 What to bring
Well-fitting, waterproof walking boots with thick socks are essential as there will be some mud and considerable climbing.
If rain is forecast wear a coat, and if serious rain is, waterproof trousers. Consider wearing gaiters too. Avoid wearing jeans as they become heavy and chafing when wet.
If the weather is cold, bring a hat, scarf and gloves as appropriate and employ layering with a base layer, secondary layer, fleece and coat, perhaps insulated. 
Food & drink
Bring a packed lunch and drink, plus any snacks. We'll have a drink in The White Hart at Stopham on the way back. 
Meeting & times
Nov 26 - am