Relaxed Weekend in East Devon
8 people attending
27 places left
Event booking closes on Feb 21 at 16:00:00
ODL Hostel Events are always fun and there is no pressure to take part in the Day Walk
Join Ben for a quiet and relaxed weekend in Beer.  Our hostel was built in 1903 and is situated on the outskirts of the village. It shares a fairly steep hair-pin drive affording lovely views of the valley from the garden.
Beer (derived from the old word bearu meaning 'grove') is a lovely fishing village with a pebble beach often with fishing vessels laid up on it. February is a great time to get out and about and enjoy these coastal spaces without the crowds and to marvel at the first signs of Spring reappearing to signal the start of a new season. We'll hope for the weather to be kind to us to enable our enjoyment of the local area :-)
The village is located on the UNESCO World Heritage Jurassic Coast and has some of the most stunning coastal walks in the county, with dramatic views across the coastline and our day walk on Saturday will explore some of these, getting some bracing sea air in our lungs as we take in the fantastic views and enjoy each other's company. 
OutdoorLads hostels are a great way to quickly meet new friends and find out about what we do. Attending your first hostel event could be a daunting experience if you don't know what's going to happen so why not have a read of our 'My First Hostel Event' guide.
CAR SHARING
There are limited parking spaces (tripling up will be required) outside the hostel.  There is a free carpark on the left of the road before you come up the hostel drive. With the high price of fuel and the limited public transport options for this hostel why not consider offering a lift to another member to the event.  To help facilitate this please make use of the Carpool site to offer other members a lift helping the environment and our fellow members
IMPORTANT! - Participation Statement
You MUST complete a Participation Statement, in addition to booking your event space before attending an OutdoorLads event. You only need to complete this Participation Statement once, not for each event you attend. 
Photo Credits: All photos taken by OutdoorLads Members and permission is granted to OutdoorLads for further use.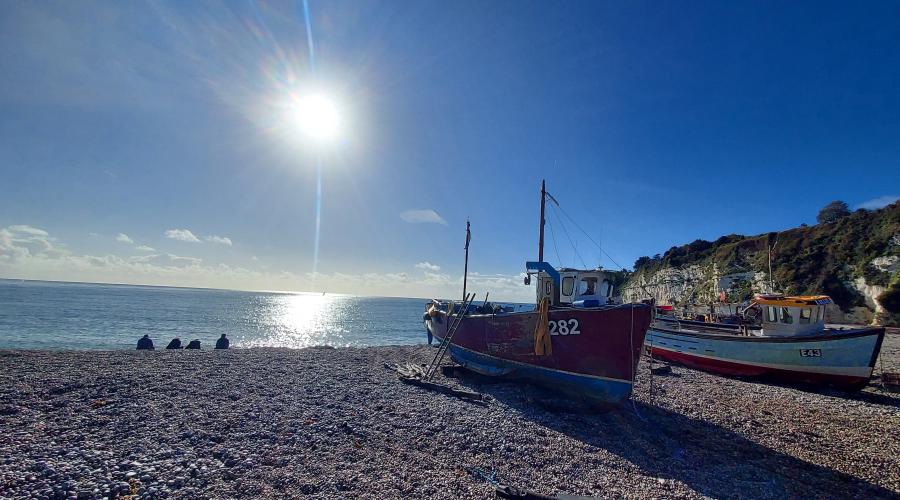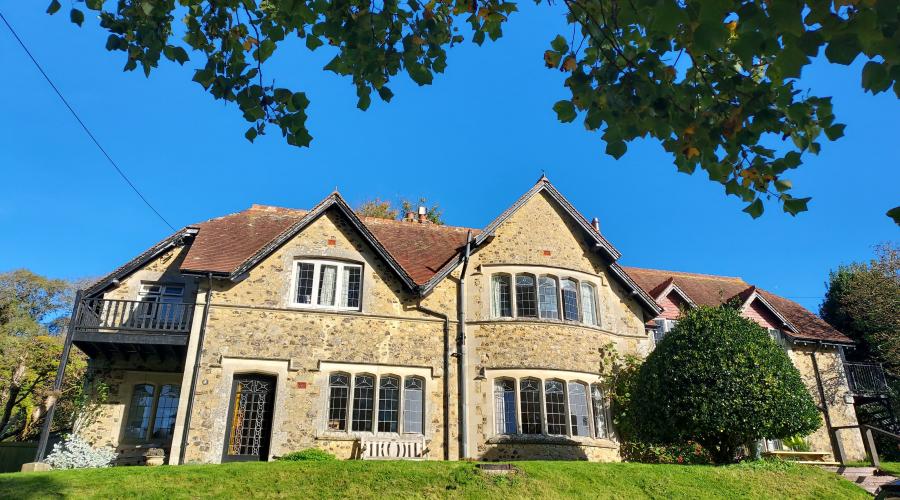 What to bring
You hardly need anything special for hostels. YHA Beer provides full bedding,  but you always need a towel and washkit. A couple of nice to have items is a torch (so you can get into the room when everyone has gone to sleep, without turning the light on) and ear plugs. You're also welcome to bring your own pillow for comfort.
The East Devon coast area can have somewhat changeable weather so you we recommend walking boots and plenty of layers as it will be wet and muddy at this time of year.
You'll need to bring a packed lunch for the Saturday and of course any drink you may want of an evening.
Food & drink
Please ensure any dietry requirements and allergies are up-to-date on your profile.  I will be basing breakfasts and Saturday's evening meal on these and won't be able to change things once i've arrived at the hostel. 
Friday night: Please bring at least one item for the buffet. Don't go overboard - think enough for 2-3 people - but go easy on onion quiche, you'll be sharing room and air with these guys. 
Saturday breakfast: Included in the event cost.
Saturday lunch: Please bring a packed lunch.
Saturday dinner: Included in the event cost.
Sunday breakfast: Included in the event cost.
Tea & coffee: Included throughout the weekend.
Other drinks: Please bring your own evening drinks!
Meeting & times
Feb 23 - pm