Prospects, Properties and Lord Protectors
8 people attending
12 places left
Distance is 28 km (17 miles); total ascent is 470 m; inclines are one long gradual ascent and one moderately steep descent; surfaces are grass, dirt and tarmac; the pace will be fairly fast.
An alternative title was 'From Oliver's Battery to Richard's Territory'. 'Oliver's Battery' is a suburb of Winchester from where Oliver Cromwell is said to have besieged Winchester in 1645. 'Richard's Territory' refers to his son Richard's estate and grave in the village of Hursley ('Lord Protectors'). Between the two is some superb scenery and quaint curiosity which combine at Farley Mount, one of the highest points in Hampshire, our lunch spot, topped with a monument to a hardy and heroic horse ('prospects'). There is also a lost village with an isolated church, a non-lost village with a pub stop, and a huge Georgian mansion housing IBM's main software development laboratory ('properties').
The sights:
Compton and Shawford: We won't see much of either village in this joint parish, but they occupy either side of the M3 and are linked by bridges. Shawford Down - a chalk downland - offers fine views. Shawford Station where we'll meet has featured twice in media, once in a Sophia Loren-starred remake of Brief Encounter in 1974, and once as the place where Victor Meldrew was hit and run in One Foot in the Grave in 2000.
Oliver's Battery: A suburb of Winchester where Iron Age earth embankments were reputed to have been reused by Oliver Cromwell for an artillery battery for the Siege of Winchester in 1645. However Winchester city walls and castle would have been out of range for C17 cannon, so a Parliamentarian encampment is more likely.
Farley Mount: Atop one of Hampshire's high points (174 m) is a white pyramidal monument to a horse called 'Beware Chalk Pit' built in 1740. The sterling steed carried its owner to a racing victory in 1734, just a year after it fell, again with its owner on its back, into a deep chalk pit during a fox hunt. Read more here. We'll have our lunch here while surveying the view.
Farley Mount Country Park: 'Farley Mount is a large area of beautiful downland and woodland, including West Wood. The Park is ideal for walking, cycling and picnicking, with fine views over central Hampshire.' (South East England Tourist website.)
Farley Chamberlayne: St John's Church (Norman, 18th century windows, fine effigies and Jacobean monuments) stands alone, but with traces of an abandoned village around.
Hursley: A pretty village with Georgian houses and Victorian Tudor-style estate cottages. Hursley briefly became the country seat of the ruler of England, Scotland and Ireland when Richard Cromwell, reluctant and ineffectual Lord Protector (1658-1659) moved there in 1643, and after a spell abroad at the Restoration returned and died there in 1712, aged 86. Until surpassed by Elizabeth II in 2012 he was the longest-lived person ever to have been head of state in Britain. He was buried in All Saints Church. The church was rebuilt in 1846-8 by John Keble, leader of the Oxford Movement which sought to reinstate more reverence and symbolism in the Anglican church. The stained glass windows are fine. Hidden away are the UK laboratories of IBM, occupying Hursley Park, a Georgian house extended in Edwardian times and subsequently by the company. The program Java was created there. 
Dogs:
I love having dogs on my walks and this walk may be suitable for them if they are energetic. The route has lots of open woodland and arable fields, although there are some roads to walk along and cross and fields with livestock. A dog off its lead must be obedient.
The route (please click the link to see the route at the Ordnance Survey):
Ascending Shawford Down and passing over the M3, we'll reach Compton where a tarmac lane and then a dirt track heading northwest will take us to Yew Hill. We'll then head north to Oliver's Battery and cross a housing estate and golf course to get to Pitt. We'll follow Enmill Lane northwest to Sarum Road where we'll pick up the Clarendon Way to Farley Mount. After lunch we'll descend Mount Down and Beacon Down alongside Parnholt Wood and then follow lanes south to Farley Chamberlayne and Slackstead. A turn east along Dores Road precedes a turn southeast along Claypit Road through Ampfield Wood, where at Knapp we'll pick up the Monarch's Way which will take us directly to Hursley. After seeing the village and the pub, we'll head east along the Monarch's Way to Silkstead where we'll take Shepherd's Lane back to Compton Down. We'll go over the M3 and descend Shawford Down to finish.
IMPORTANT! - Participation Statement 
You MUST complete a Participation Statement, in addition to booking your event space before attending an OutdoorLads event. You only need to complete this Participation Statement once, not for each event you attend.
Anyone with COVID-19 symptoms, even if they are extremely mild, or who has recently tested positive for Covid-19, is asked not to attend.
(Image credits: Seat with a view: Photo © Henry Burrows (cc-by-sa/2.0); Path on Beacon Hill: Photo © Bill Boaden (cc-by-sa/2.0); Halfway down Enmill Lane: Photo © Barry Shimmon (cc-by-sa/2.0); Farmland seen from Sparsholt Road: Photo © Barry Shimmon (cc-by-sa/2.0); Grassy slope at Farley Mount Country Park: Photo © David Martin (cc-by-sa/2.0); Part of Little West Wood, Farley Mount Country Park: Photo © Tim Heaton (cc-by-sa/2.0); Kissing Gate and view from Farley Mount: Photo © David Martin (cc-by-sa/2.0);  John's Church, Farley Chamberlayne: Photo © David Martin (cc-by-sa/2.0); Thatched cottage at Lower Slackstead: Photo © David Martin (cc-by-sa/2.0); Claypit Road: Photo © David Martin (cc-by-sa/2.0); Timber-framed cottages, Hursley: Photo © David Martin (cc-by-sa/2.0); These images are copyrighted but are above credited to their copyright holders and are licensed for further reuse under Creative Commons Attribution-Share Alike CC BY-SA 2.0.)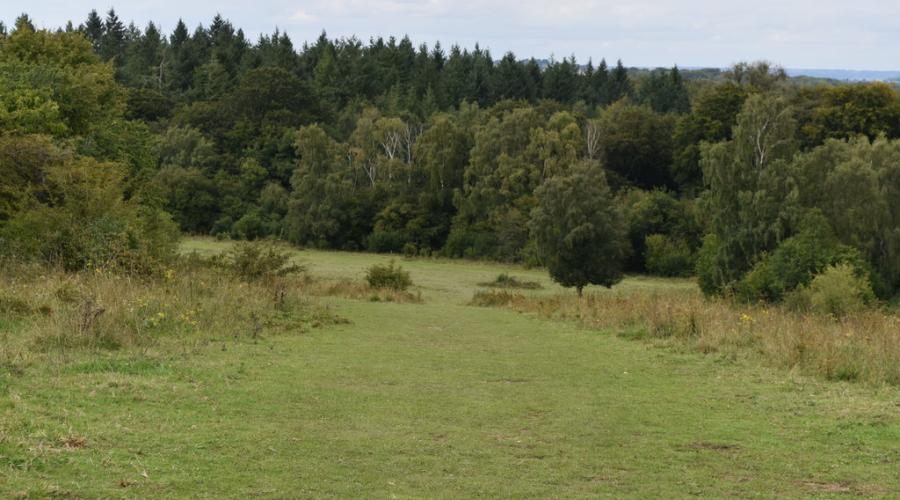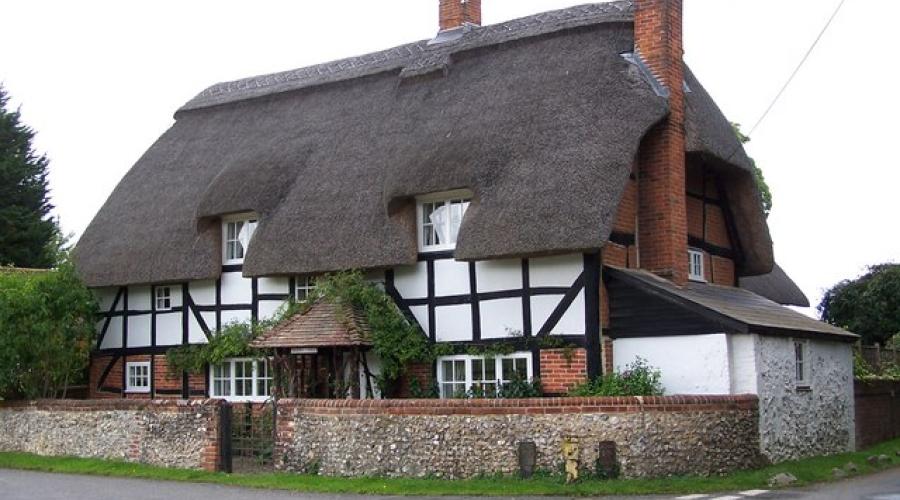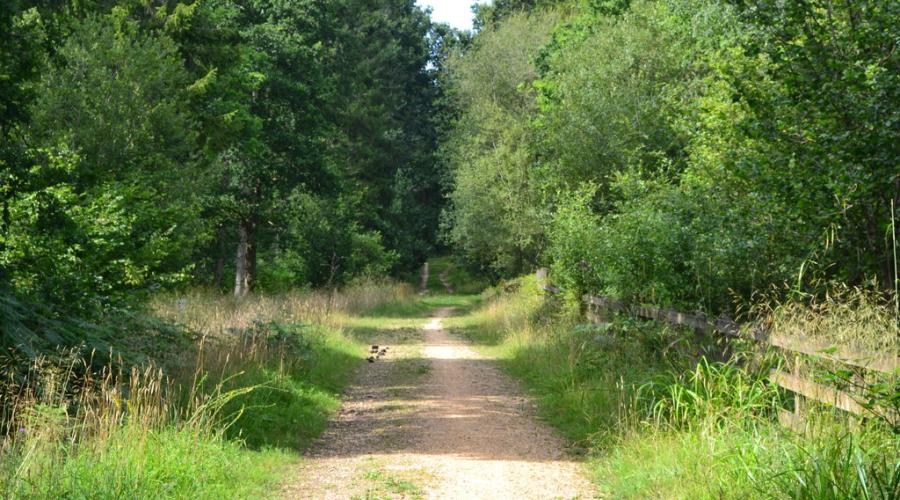 What to bring
Sturdy, well-fitting walking boots (not trainers or shoes) and thick walking socks to prevent blisters will be essential. Bring blister plasters too if you're likely to need them. There will be a significant amount of lane walking on tarmac so ensure you're happy with this before enlisting. If rain is forecast, wet-weather gear should be brought.
Food & drink
Bring a packed lunch and plenty to drink with you before we set off. We could have a drink in Hursley or at the end in Shawford.
Meeting & times
Sep 03 - am