POSTPONED - Taking Two County Tops in One Fell Swoop
30 people attending
0 places left
10 people waitlisted
Distance is 23 km (14 miles); total ascent is 440m; terrain has one somewhat steep ascent and descent; surfaces are dirt, grass and tarmac.
With OutdoorLads I've climbed the county tops of Surrey (Leith Hill), West Sussex (Blackdown), East Sussex (Ditchling Beacon) and the Isle of Wight (St Boniface Down), but I've not climbed Hampshire's county top (Pilot Hill, 286m). In order to access it by train, we need to start in Berkshire. Happily, that county's top and that of the entire Southeast (Walbury Hill, 297m) is on our way. Ascending, crossing and descending the chalk ridge of these hills (along with Gallows Down, 283m) will take up the middle of the walk. Before and after this we'll explore a picturesque patchwork of pastures and places, see an attractive canal lock and glimpse a house of interest to fans of classic rock and TV sci-fi alike.
The sights:
In Berkshire:
Kintbury: A moderately large village of cob, thatch and brick. The Norman church of St Mary is especially attractive in early spring with spring bulbs blooming.
Kintbury Lock, Kennet and Avon Canal: The lock has a rise/fall of 1.75 m. The Kennet and Avon Canal links the River Avon at Bath to the River Kennet at Newbury (and thence the Thames to London) and forms a waterway 87 miles/140 km long overall. The canal was constructed between 1794 and 1810.
Gallows Down: The hill rises to 283m and is one that that forms the northern edge of the southern portion of the North Wessex Downs.
Coombe Gibbet: The double gibbet is a replica. The original was erected in 1676 to hang one George Brooham and his mistress, Dorothy Newman, for the murder of Brooham's wife and son. The gibbet was retained and rebuilt as a warning to wrongdoers.
Inkpen Long Barrow: Coombe Gibbet was built on top of a neolithic (4500-1700 BC) long barrow which is 60 m long and 22m wide.
Walbury Hill: At 297m the highest hill in southeast England and the highest chalk hill in the country (thanks to Mr E for that info). The hill was occasionally used by the BBC as a temporary relay station during the Newbury Races. The current gravel surface was laid down for the use of outside broadcast vehicles.
Walbury Camp: A large univallate (single dyke and ditch) Early Iron Age (500-0 BC) hillfort of around 82 acres (33 hectares), making it the largest in Berkshire. The natural site was well-used, with the scarp of the hill used to add height to the northern rampart, making it 5m tall.
Inkpen: A scattered village around which are cultivated fields and pockets of woodland which was once part of ancient Savernake Forest.
West Woodhay: A small and scattered village. St Laurence's Church is imposing, Victorian.
West Woodhay House: Built 1635, possibly by Inigo Jones, more likely by Edward Carter. Two storeys of red brick with a central hall and projecting end wings. The porch has a rounded arch, which is flanked by Ionic pillars. The poet and politician Sir Benjamin Rudyerd lived there, as did the soprano Susannah Cibber, giver of the premiere of Handel's Messiah and sister of composer Thomas Arne.
In Hampshire:
Pilot Hill: At 286m the highest in the county. Part of the north-facing scarp of the North Hampshire Downs, a chalk ridge within the North Wessex Downs AONB. The upper slopes are open chalk grassland, the lower slopes are wooded.
East Woodhay: Really just a church, a rectory, and farm and a few cottages. St Martin's Church is 1823 but has a Georgian tower and older features.
Stargrove House: A bizarre castellated and turreted manor house built in 1848 then gothicized in 1879. Mick Jagger bought it in 1971 and used it as a home and briefly a recording studio for The Rolling Stones (The Who, Led Zeppelin, Deep Purple, Bob Marley and the Wailers and Iron Maiden also used the facilities). The exterior and grounds were used for filming the Doctor Who serials Pyramids of Mars (1975) and Image of the Fendahl (1977). Rod Stewart bought it in 1998 but never moved in, and in 2012 a member of the Sackler Family did. (See the Wikipedia entry for more info.)
The route (please click the link in red):
A route along the canal and through Kintbury will then strike out southwest along footpaths and bridleways past St Cassian's College to Balsdon Farm where we turn southeast to Inkpen then south to Upper Green. A slight veering to the south will take us to Gallows Hill where we'll ascend the scarp slope. We'll then walk along the Wayfarer's Walk to Walbury Hill and Pilot Hill where we'll have lunch. We'll then descend the scarp to use a bridleway to East Woodhay, then lanes northwest to West Woodhay, At Prosser's Farm we'll turn northeast to Inkpen Common. We'll then veer again, north this time, to go past Titcomb and back to Kintbury where we'll walk through the village centre and go to the Dundas Arms pub next to the station.
Dogs:
I love having dogs on my walks and this one is well-suited to them as there are few fields of livestock except for the hills where sheep graze. However it is quite long and there will be some stiles and roads to cross. A dog off a lead must be obedient.
(Picture credits: Walbury Hill and Combe Gibbet by Andrew Foster (licensed under CC BY-NC-ND 2.0); Downland West of Manor Farm by Colin Smith; Kintbury Lock Kennet and Avon Canal by Pam Brophy; Churchyard and war memorial, St Mary's Church, Kintbury by Brian Robert Marshall; St Mary's Church, Kintbury by Bikeboy; Farm on the Wallingtons Road by Pam Brophy; Pasture, Titcomb, Kintbury by Andrew Smith; Titcomb Farm by Pam Brophy; Village Pond Upper Green by Pam Brophy; The top of Inkpen Hill, West Berkshire by Brian Robert Marshall; Combe Hill by Oliver Dixon; View from the downs, East Woodhay by Andrew Smith; Cottage in East Woodhay by Pam Brophy; StargrovesPic01 by Dave Moulton; East End, East Woodhay by Andrew Smith; St Martin, East Woodhay May 2013 by Basher Eyre; West Woodhay House, West Woodhay by Stephen Richards; Avenue of Trees at Great Farm by Pam Brophy; Woodland, Inkpen Common by Andrew Smith; The Dundas Arms by Bikeboy (all pictures licensed for reuse under Creative Commons (all except the banner image and Stargrove House are from geograph.org).)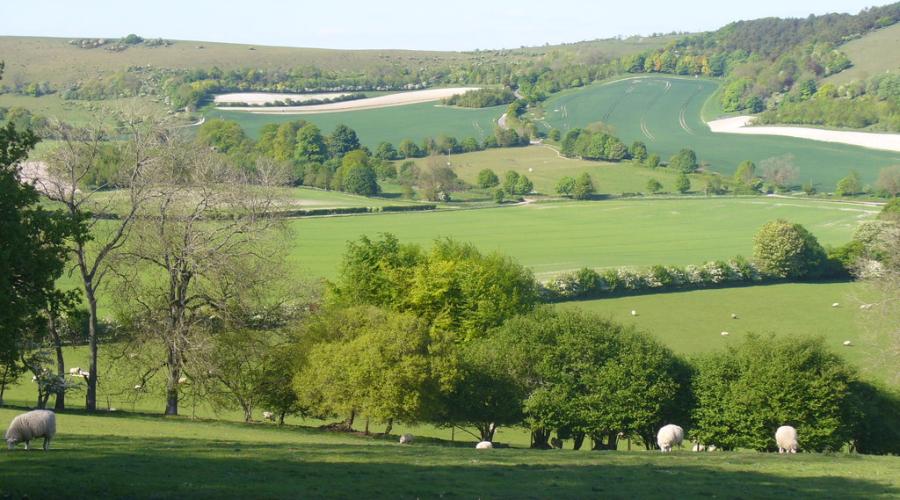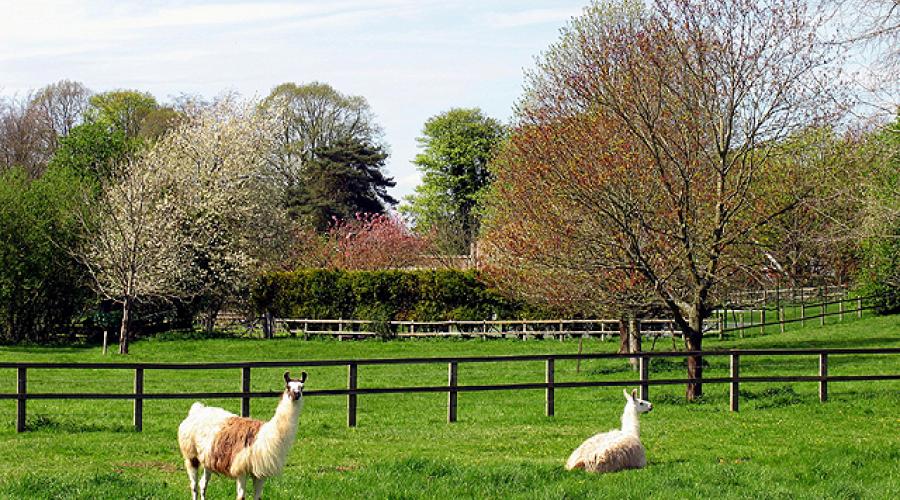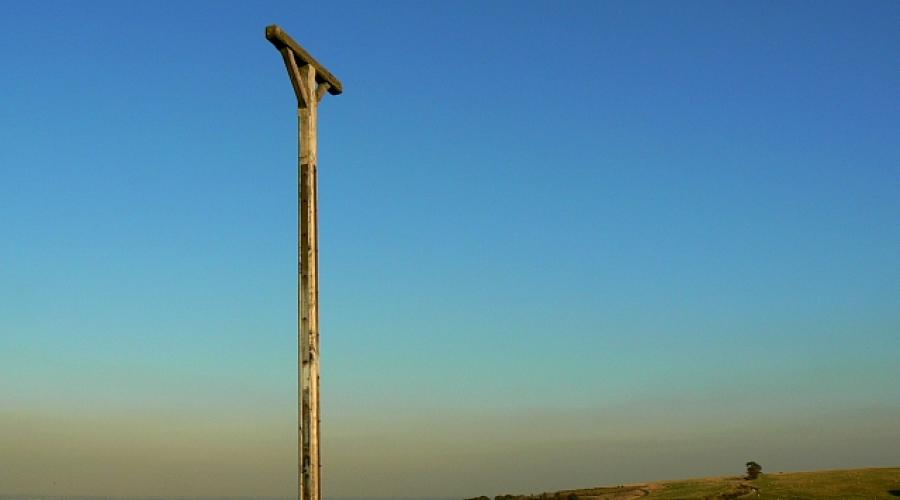 What to bring
Well-fitting, waterproof walking boots are essential as there will be some mud and there will be consiserable climbing.
If rain is forecast wear a coat, and if serious rain is, waterproof trousers. Consider wearing gaiters too. Avoid wearing jeans as they become heavy and chafing when wet.
If the weather is cold, bring a hat, scarf and gloves as appropriate and employ layering with a base layer, secondary layer, fleece and coat, perhaps insulated. 
Food & drink
Please bring a packed lunch and lots to drink. I don't think we'll pass any shops on the walk. We will have a drink at The Dundas Arms by the canal in Kintbury at the end of the walk.
Meeting & times
Apr 18 - am