POSTPONED - Historic Dorset Circular
29 people attending
1 place left
Distance is 23 km (14 miles); total ascent is 236 m; terrain is undulating with a few steep but short ascents; surfaces are dirt, grass and tarmac. Some terrain may be boggy if there has been prolonged wet weather.
Dorset is a small county with frequently big scenery. 'It is a landscape of hills and combes that seem to roll in waves towards the sea, greeting it in giant cliffs of chalk and limestone.' On this walk, the richness of its scenery becomes rather a supporting act to the history that played out within it. Simon Jenkins continues: 'there are few better counties in which to study 16th and 17th-century architecture. A 1907 guidebook said that Dorset is rich above all in the art of the old manor, "a dewdrop from the past, pure, pellucid, peaceful...seeming to breathe the air of Chaucer"'.
The most prized jewel amongst the architectural riches on this walk is Athelhampton House. 'Its Tudor windows and generous gables, its Ham stone walls, and gardens like something from Alice in Wonderland suggest an age of galleons and furbelows'. Built by a wealthy merchant who had prospered after the Battle of Bosworth in 1485, it was divided up between four daughters in 1595, left to decay gently until being saved in 1891, only to be demolished in make-believe by a giant, itinerant, sentient, malevolent alien plant in Doctor Who in 1976.
The most wonderful history lesson continues. Woodsford Castle is a fortified manor house dating from 1335, which became the only thatched castle in the land when it was adapted for use as a farmhouse in the mid-17th century. Puddletown is the biggest settlement on the walk, a tight-knit market town on the River Puddle (or Piddle) which Thomas Hardy reworked as Weatherbury in Far From the Madding Crowd. St Mary's Church may be as early as the 12th century, but is unremarkable, yet it does contain a fine set of medieval and Tudor monuments to the Martyn family of Athelhampton. The Old Manor is from 1680. The best part of the tiny town is the row of cob and thatch cottages facing the green.
More recent and democratic history comes at Tolpuddle which is from where the six Tolpuddle Martyrs were tried in 1834 in Dorchester and transported to Australia for forming a friendly society (union) in protest at poor wages and living conditions. A museum from a century later and a memorial sculpture of 2000 are at the centre of the annual Martyrs' Festival that highlights the privations of working people globally. 
The route (click the link) starts at Moreton Station and proceeds northwest to Woodsford, then west to West Stafford along lanes before crossing the Rover Frome, having veered north, to Puddletown. Lanes and a footpath will head east past Athelhampton and on to Tolpuddle after a further crossing of the Frome. A path heading south and southwest over Southover Heath will lead to Tincleton and then back to the lane to Woodsford upon which the walk started.
The write-up hasn't mentioned much about the landscape and scenery. The River Frome is lined with meadows with arable fields further away, but long stretches of the walk will be through pine forest such as Puddletown Forest, and over patches of heath, which collectively became Egdon Heath in Thomas Hardy's brooding, fatalistic novels.
Dogs are welcome to join us on this event but we do ask that you adhere to the Countryside Code at all times (see Keeping Dogs Under Effective Control). If your dog is uncontrolled and strays in open land frightening other animals or livestock, the leader is supported by the OutdoorLads board of trustees to ask you to leave the event as this is not acceptable behaviour.
Photo credits: all photos licensed under CC BY-SA2.0; photos by Chris Gunns; Mike Lis; Mark Chambers; Mike Searle; Jonathan Billinger; Neil MacNeill; Robin Webster; Eugene Birchall; Mike Searle; Rob Purvis; Maigheach-gheal; and Neil Mykura.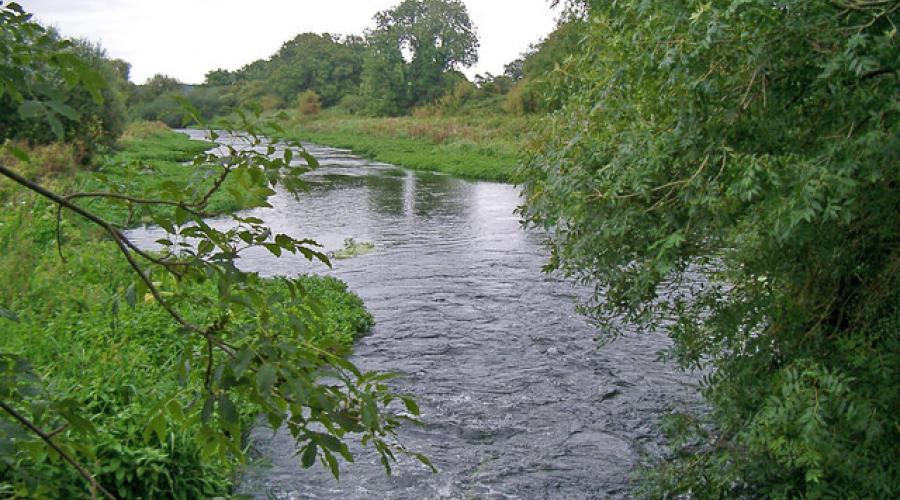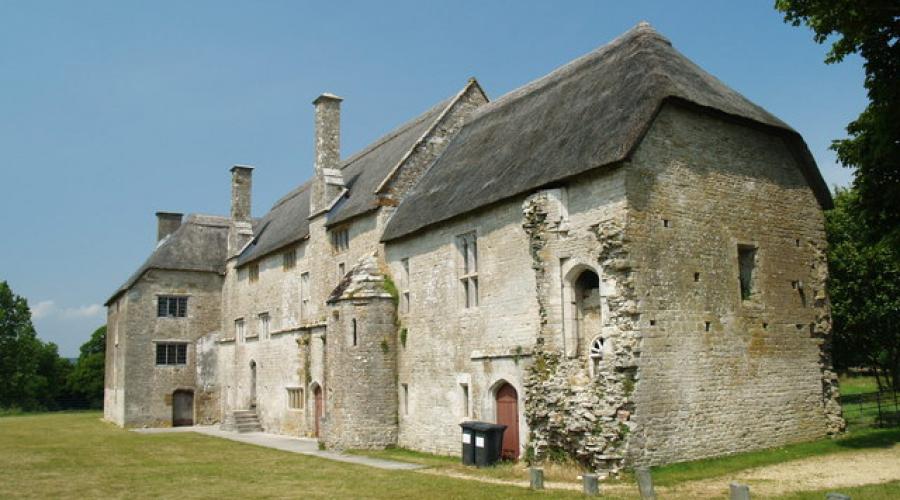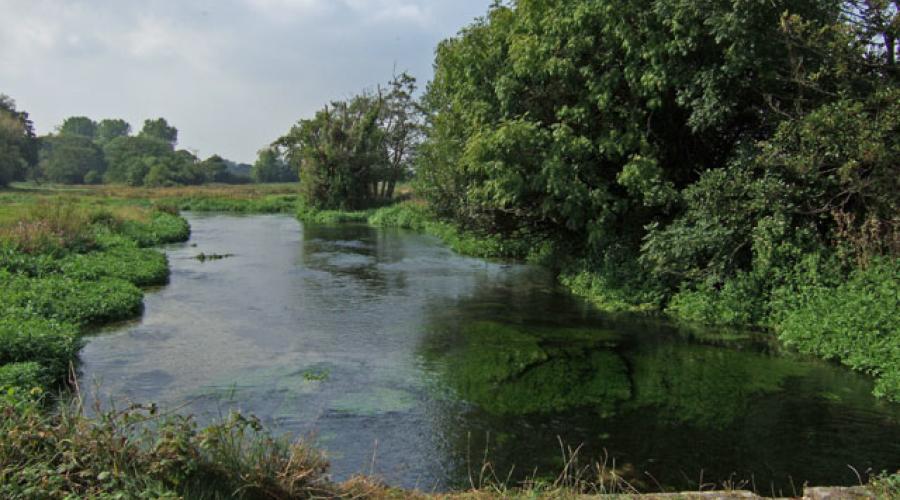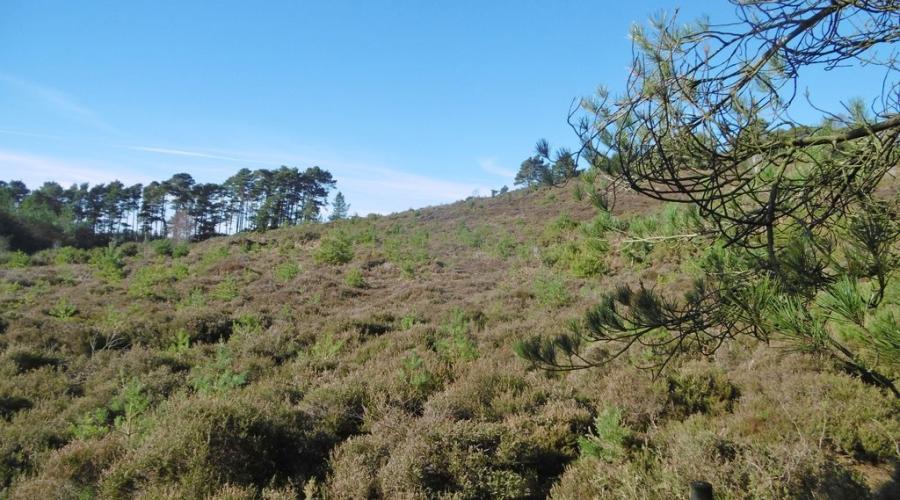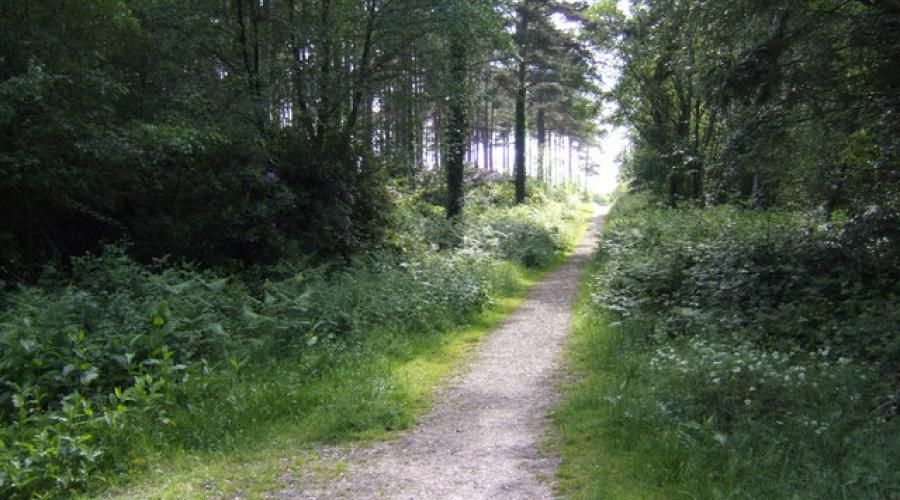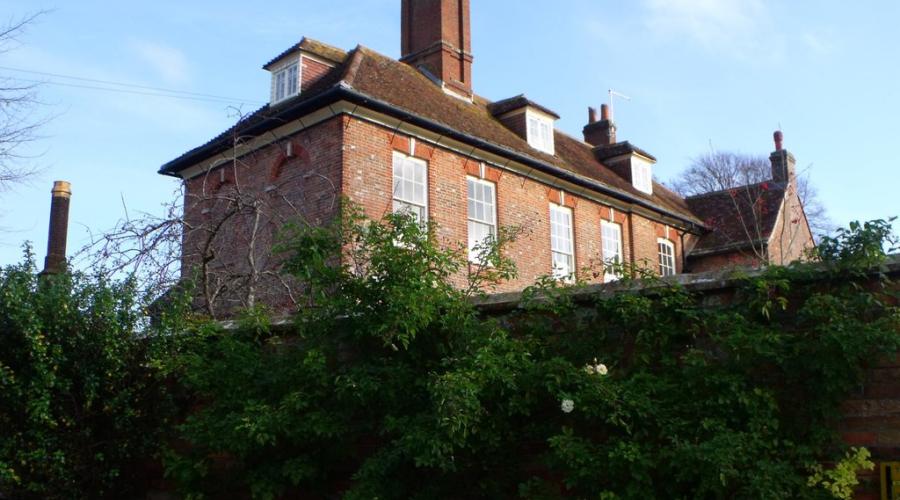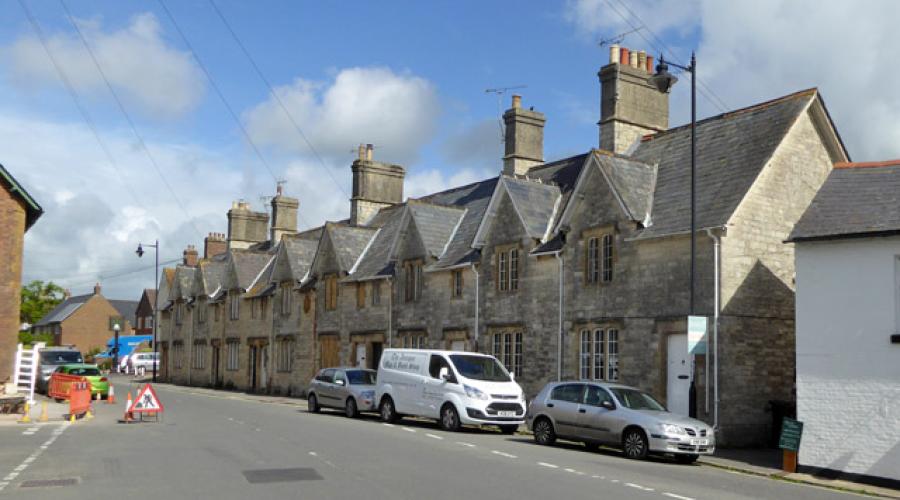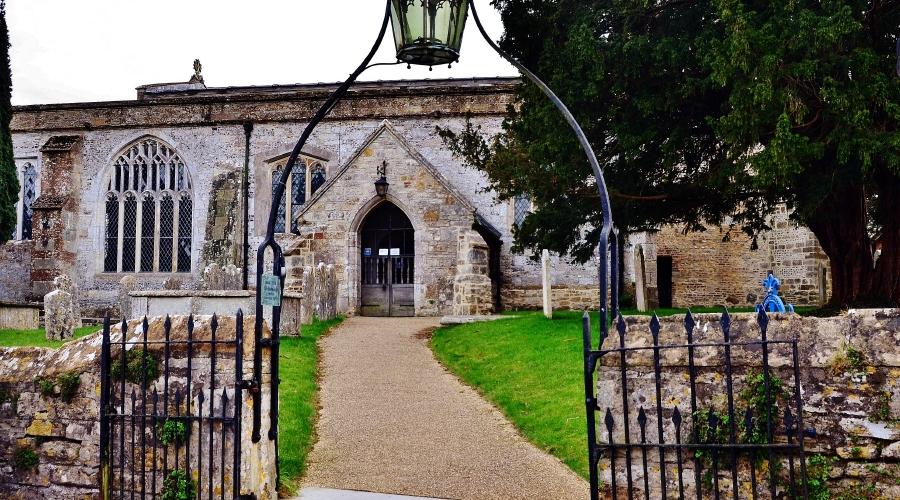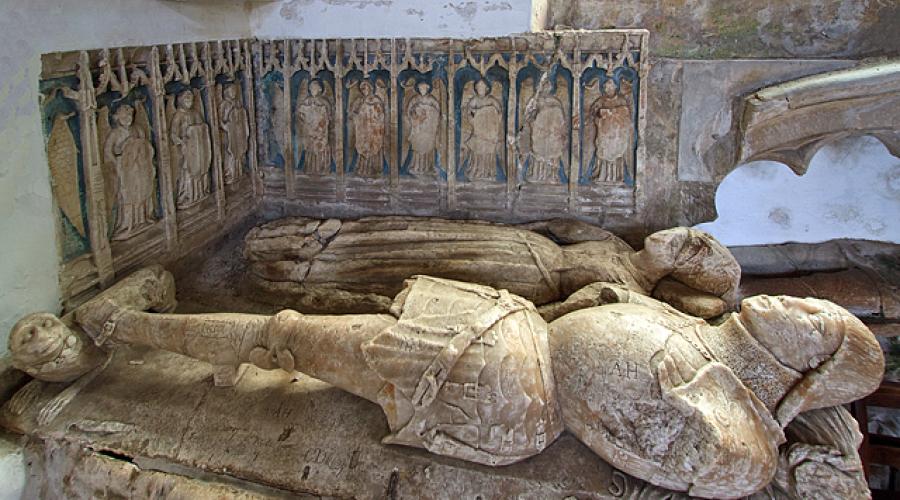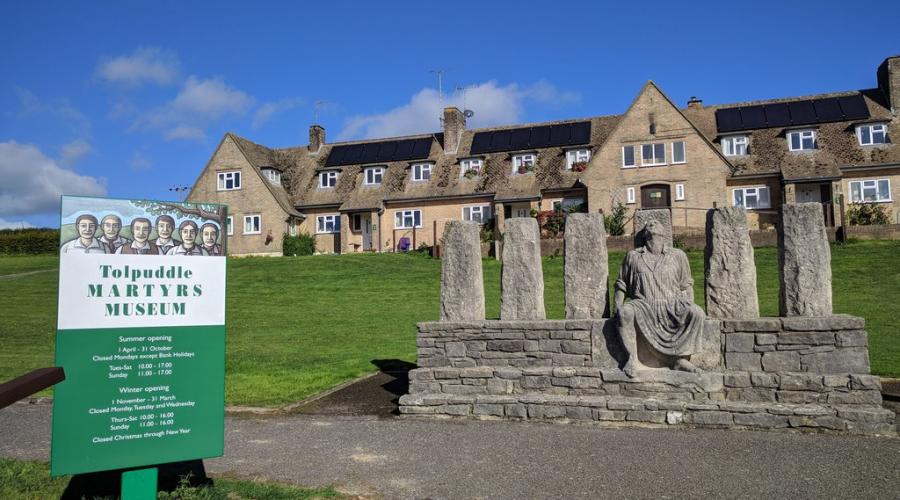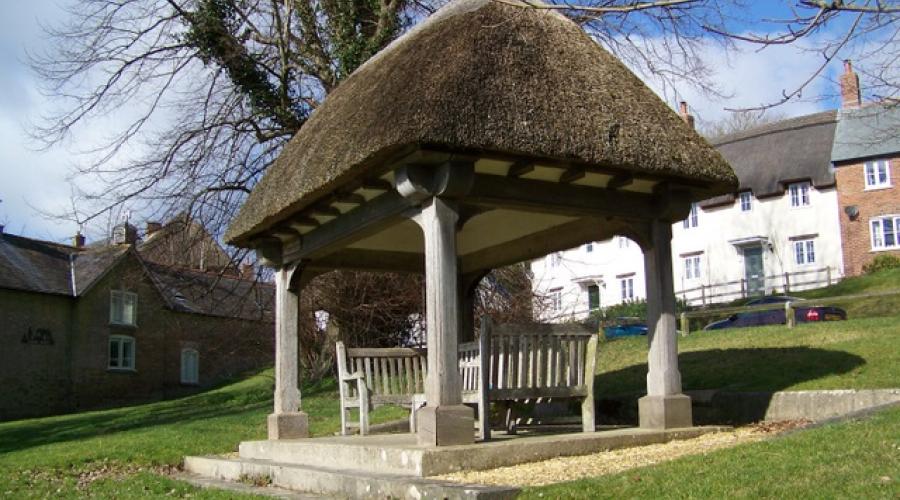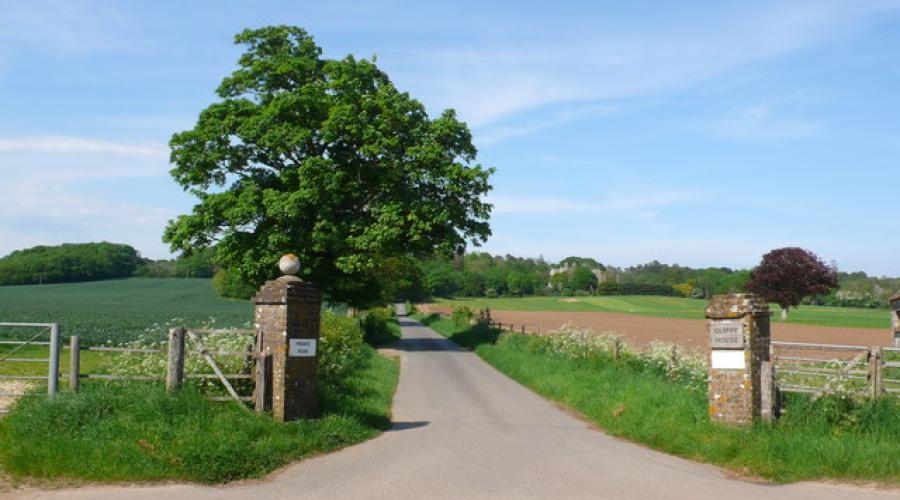 What to bring
For your comfort and safety please be prepared for the anticipated weather and the terrain of the walk. Keep in mind the following:
Boots: Hiking boots  that  are both waterproof and breathable, and provide good ankle support, are important as soon as you encounter any mud. Cross trainers may suffice in good weather and flat routes.
Socks: Proper walking socks keep your feet dry, and help prevent blisters.
Walking trousers: (ideally water resistant) will be more comfortable than Jeans which are heavy and cold when wet.  From April to October shorts are usually a better bet.
Waterproof over-trousers: essential in any significant rainfall.  Breathable ones are best.
Layered clothing: allows you to quickly adapt to changes in the weather as well as body temperature. E.g. a base layer or a cotton T-Shirt; a mid layer like a micro fleece, or a rugby type thick shirt,  and in cooler weather an outer layer consisting of a windproof jacket or a thick fleece.
Waterproof Jacket: essential when hiking in all but the calmest of weather.  You get what you pay for with these. Breathable fabrics are advisable.
Hat: essential in summer to prevent sunburn and heatstroke.
Small Rucksack: one that is comfortable to wear is essential so that you can use your arms freely. Place valuables in water proof bags inside.
Sunglassses: April- Sept: comfortable sunglasses enhance your pleasure and keep insects out of the eye.
Water: even in winter one can loose a litre or more of fluid by perspiration. If you fail to make this up you'll get dehydrated which can lead to headaches and other problems. A hydration bladder is easier to use than bottled water, but higher maintenance.
Food: a packed lunch will be required unless otherwise stated. In addition carry energy bars or similar to counter 'sugar lows'.
Medicines: if you have allergies, are diabetic, or have minor ailments: don't forget these!
Food & drink
Please bring a packed lunch and drink. There is nowhere to buy these items on the walk. There is a pub at the end, however, which may be open: The Frampton Arms.
Meeting & times
May 02 - am