POSTPONED - Edale Mountain Biking
Technical Mountain Biking
4 people attending
4 places left
This 24 km circuit of Edale offers some of the finest mountain biking in the Peak District. It is a rough, rocky and technical route with black graded, adrenaline fuelled descents, incorporating steep turns, loose rock, and a couple of drop offs. There are significant gritty climbs to give you that 'legs on fire' feeling that we all know and love. The scenery is pretty awesome too.

Due to the challenging nature of this route, it is only suitable for experienced mountain bikers on good quality mountain bikes, preferably with full suspension. I would highly recommend a full face helmet and pads if you intend to ride down 'Jacob's Ladder', the black graded descent on the route.
There is a lovely coffee shop located at the end of the ride.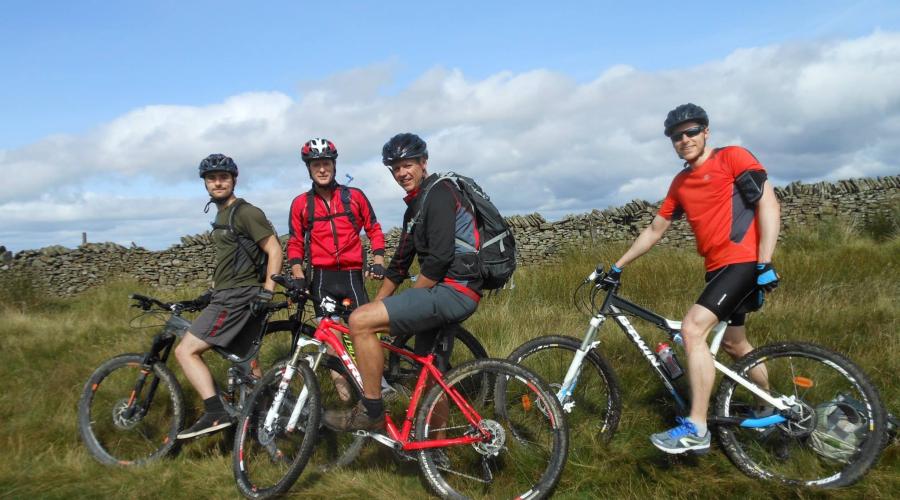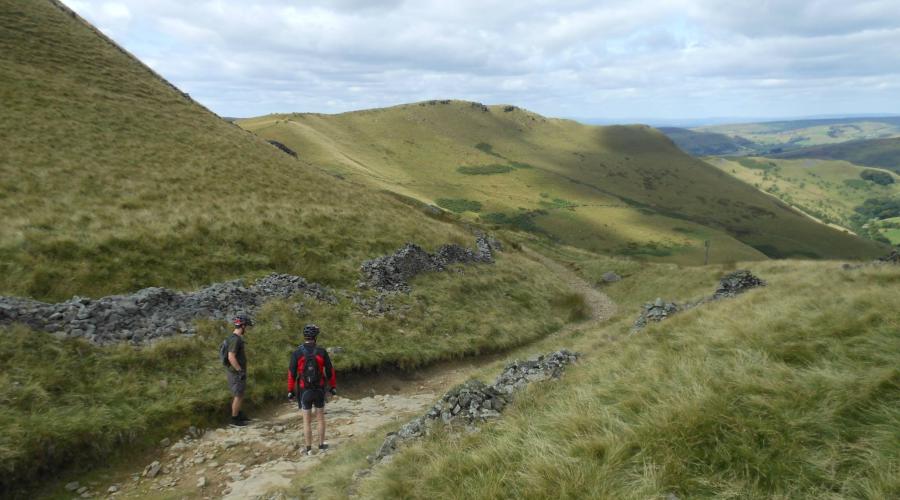 What to bring
Bike: a mountain bike (no road bikes or hybrids)
Helmet:  OutdoorLads requires you to wear one. Consider a full face helmet for the most technical rides.
Clothing: lightweight and layered, shorts are great even in rain as they allow free movement of your legs. Avoid jeans, which are uncomfortable when wet, and baggy tracksuit bottoms, which can snag in the chain. Colourful and/or reflective clothing will make you more visible to other road users
Footwear: grippy soles if your bike has standard pedals
Gloves: cycle gloves help avoid blisters, and are good in the cold
Pads: Shin, knee and elbow pads are recommended for the most technical rides.
Punctures: spare inner tube, bike tyre pump and tyre levers
Tools: any special tools that your bike needs
Small snacks: such as chocolate or energy bars
Plenty of water: in bottle/s on your bike or in a daysack/bladder
Medicines: if you have hay fever, diabetes, minor ailments etc.
Eye protection: avoid getting grit or insects in your eyes; sunglasses are OK if they are not made of glass and not too shaded
Sun cream: take care, even on overcast days
Bike lights: be seen and safe
Storage: small day-sack or a bag on your bike
 
Food & drink
Bring a packed lunch and plenty of water.
Meeting & times
Apr 25 - am
Location
53.364791947032, -1.8151044845581