52 people attending
0 places left
A relaxed weekend, with a range of activities to choose from.
We're very excited once again to bring you Christmas in the Peak District - this year, the festivities will be in a Victorian folly resembling a tiny turreted castle, perched on the hillside above the historic (plague) village of Eyam.
This will be a weekend of festive catch-ups with old friends, and meeting new ones to spread the Christmas cheer, whilst having superb access to stunning Peak District countryside right from the front door in which to #GetOutMore. 
We'll be going all-out, with a cosy Christmas feel to get us all warmed up for the real thing a few weeks later – expect lots of special festive touches all weekend.
The historic village of Eyam is ideally situated for superb hiking adventures in the Peak District National Park. There are almost endless possibilities for magnificent walks around Eyam. A heritage-rich land of rounded hills, rocky tors, high plateaus, verdant valleys, limestone gorges and tranquil streams awaits.
Some of the most scenic hikes around Eyam explore the deep-cut river valleys of the White Peak. Here the relentless flow of water has carved its way through limestone to create hiking landscapes of the finest vintage. Experience tranquil dales where your only company is the babbling streams and chirrups of birdsong.
Eyam has a long history of lead mining, with 439 known mines (some running beneath the village itself) within a 3-mile radius of the village and a great deal of evidence of this industrial history in the countryside.
Eyam is also known as the 'Plague Village' because of the its response to an outbreak of the bubonic plague in 1665 and 1666. Between the first death and the last, the villagers set an extraordinary and enduring example of self-sacrifice, by sealing off the village from the surrounding areas to prevent the disease spreading to other communities.
Today Eyam has many plague-related places of interest. One is the Boundary Stone in the fields between Eyam and Stony Middleton in which money, usually soaked in vinegar (which was believed to kill the infection). was placed in exchange for food and medicine. It is just one of several 'plague stones' marking the boundary that should not be crossed by either inhabitant or outsider. 
We'll be exploring some of this local history and landscape over the weekend, with a choice of a slightly more challenging walk and a gentler amble available for you to choose from on the Saturday. For those who can stay a while longer on the Sunday, we'll plan to have a shorter day walk option available then too.
After a great day outdoors on Saturday - potentially with a quick pub stop included - we'll be returning to base where we'll be making the most of the evening with a good hearty Christmassy meal, plenty of fun and laughter, some games and tunes to get us in the mood for the silly season, as we celebrate with our existing OutdoorLads chums and make some new ones too. 
In keeping with the Ghosts of Peak Christmases past, there will be NO Friday night buffet!  We'll have tasty jacket potatoes and a range of fillings available for you on Friday night, so keep your quiches and mini scotch eggs at home!  Breakfasts is provided on both days, just don't forget to bring your own lunch.
So come on, sign up and join Will, Skip and Liam for a Christmas cracker of a weekend in the Peaks! 
Dogs: This event is not suitable for dogs.
Image Credits: Photo 3: Plague Cottages, Eyam - © Stephen McKay and licensed for reuse under this Creative Commons Licence;  All others photos are PIXABAY Free use or provided by ODL members Liam Russell and Skip Evans and used with permission. 
IMPORTANT! - Participation Statement
You MUST complete a Participation Statement, in addition to booking your event space before attending an OutdoorLads event. You only need to complete this Participation Statement once, not for each event you attend. 
Anyone with COVID-19 symptoms, even if they are extremely mild, or who has recently tested positive for Covid-19, is asked not to attend.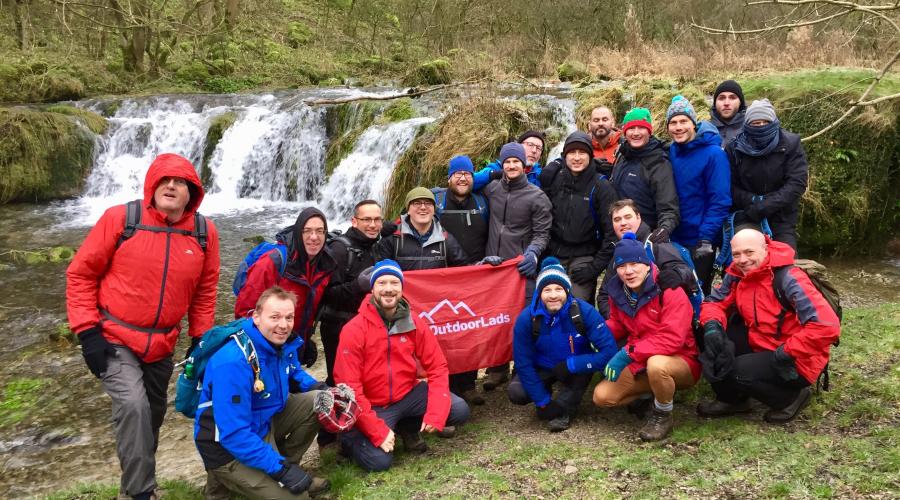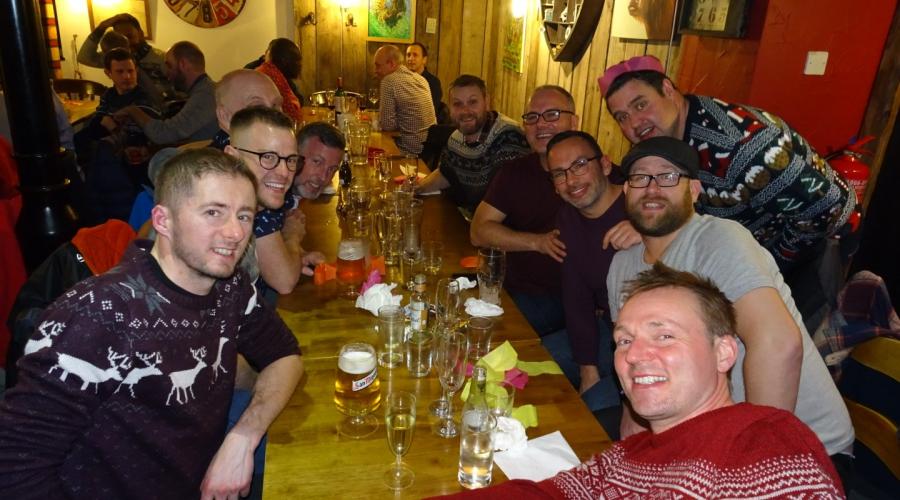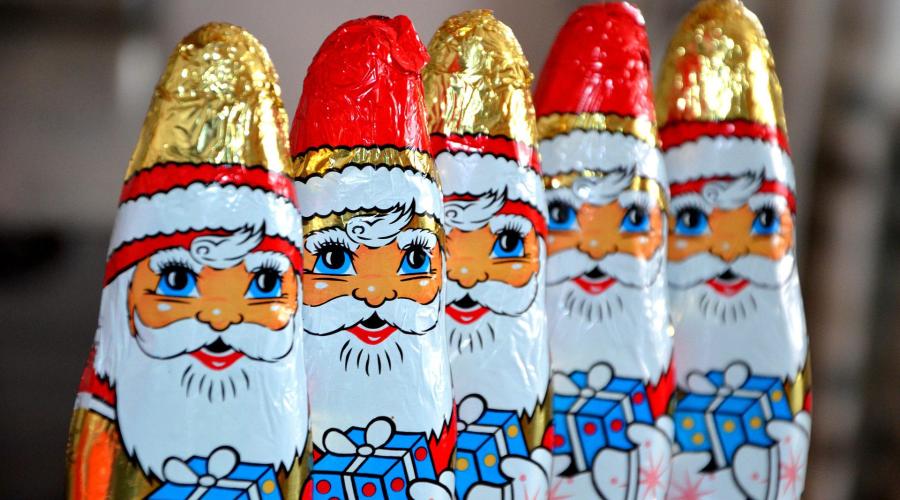 What to bring
Bedding is provided, but you'll need to bring a towel. 
Bring any alcohol or soft drinks you wish to consume, along with packed lunch for Saturday. There are no shops within walking distance of the hostel. 
If you wish to partake - and it is optional - a small Secret Santa gift of between £5 - £10. Something you'd like to receive yourself!
It'll be winter and jack frosty and cold, so make sure you are well-prepared for walking!
Water: bring at least two litres
Day rucksack: typically 20-30 litres, they are comfortable to wear and allow you to use your arms freely
Boots:  waterproof and breathable and designed for hiking, trainers are OK if the ground is dry and there's little chance of rain
Gaiters: recommended for wet weather or boggy conditions
Socks: proper walking socks will keep your feet dry and help prevent blisters
Layered clothing: lets you quickly adapt to changes in the weather and body temperature. Go for a base layer (vest or t-shirt) and a mid layer (a micro fleece or shirt) and in cooler weather add an outer layer (a windproof jacket or thick fleece)
Trousers: ideally no jeans as they become heavy and cold in the rain, breathable fabrics are more comfortable and dry and on warm days shorts are OK
Waterproof jacket: essential when hiking in all but the calmest of weather, breathable fabrics are more comfortable and dry
Gloves: Windproof, or better still, waterproof gloves are the best choice, bring a spare pair if expecting rain
Hat or cap: stay warm in winter and shaded in summer
Sunglasses: for any sunny day, even in winter
Snacks: bring biscuits, energy bars, bananas, chocolate or dried fruit for example and put them somewhere easy to get hold of
Lunch: bring a packed lunch
In addition to the kit lists relevant to the activities, bring:
Wash kit: remember to include a towel, shower gel and shampoo
Earplugs: for the shared sleeping arrangements
Headtorch: always good to bring a head torch!
Food & drink
Tea and coffee will be available all weekend, but please bring with you any other drinks you may wish to consume.
Jacket potatoes with a range of fillings will be provided on Friday night, and a meal on Saturday night, as well as breakfasts on both days.
You'll need to make your own arrangements for lunches, so bring something with you as there are no nearby shops. 
Meeting & times
Dec 09 - pm