Offa's Dyke Part 5: Moel Famau
9 people attending
11 places left
Event booking closes on Jan 8 at 08:00:00
The walk is not too long but the climb to the summit of Moel Famau is steep. A good level of fitness will be required.
This is the fifth in a series of day walks along the Offa's Dyke Path - the idea is to eventually walk from the North Wales Coast to the border with England in stages, taking in some beautiful scenery en-route.
This particular walk starts in the village of Cilcain and heads towards the summit of Moel Famau with its famous Jubilee Tower (or rather, what's left of it - most of it blew down in a storm in 1862).  We'll then follow the Offa's Dyke Trail northwards towards Moel Arthur, before turning eastwards along farm tracks back towards Cilcain.
In total, the walk is about 7 miles.  The climb towards Moel Arthur is steep and so a good level of fitness will be required.
IMPORTANT! - Participation Statement
You MUST complete a Participation Statement, in addition to booking your event space before attending an OutdoorLads event. You only need to complete this Participation Statement once, not for each event you attend. 
Anyone with COVID-19 symptoms, even if they are extremely mild, or who has recently tested positive for Covid-19, is asked not to attend.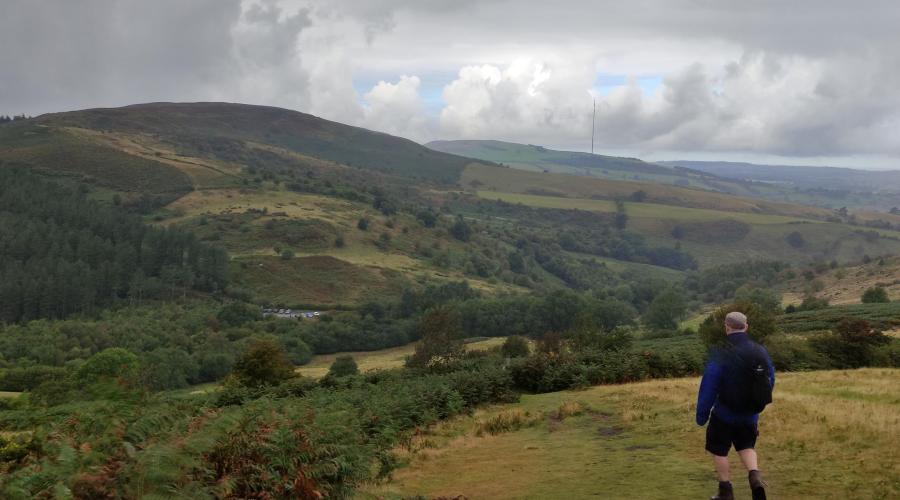 What to bring
If you're not sure what to wear/bring on a day walk, you may find it useful to check out the information at www.outdoorlads.com/my-first-event, which gives some hints and tips.
Food & drink
You'll need to bring a packed lunch with you, along with enough water to keep you hydrated during the walk (recommended 1-2 litres). 
There will be an optional pub stop at the end of the walk.
Meeting & times
Jan 08 - am