Norfolk Coastal Summer Ride (plus social extension!)
4 people attending
8 places left
62miles, 405m ascent, 6-7 hours
Join us on a wonderful 62 mile route from Norwich to the idyllic coastal towns of Sheringham (lunch stop) and Cromer (Ice cream stop!) starting from and returning to Norwich, which is on the mainline railway service from London, Ipswich and Colchester, as well as the regional routes from Liverpool, Nottingham and Cambridge.
The route itself takes in a lot of quiet lanes with a tea / lunch stop in the Market town of Sheringham, with a total distance of 62 miles.
The ride will be at the pace of the slowest rider, with a benchmark expectation of an average speed of 14mph for the circuit, so manageable by most road cyclists who have done 50 miles in one tour before. Ride time expectations should be 6-7 hours taking in the rest and lunch stops and a leisurely ride pace.
Fancy making a weekend of it?
To attract more people from ODL to Norfolk, and to encourage a new social experience in the East, there will also be the option of an evening social if you would like to arrange to make a weekend of it and have more of a Norfolk experience weekend. More details are on the social event page:
https://www.outdoorlads.com/events/norwich-social-190720
You can find excellent accommodation at Norwich's oldest LGBT+ venue which is close to the train station and where the social will take place after the cycling!
https://www.thecastle-pub.com/
We look forward to you joining us for a cycle in sunny Norfolk!
Keep in touch
Want to hear more about what we're up to? Then join us on Facebook:
www.facebook.com/groups/OutdoorLadsCycling
We also have a Strava group: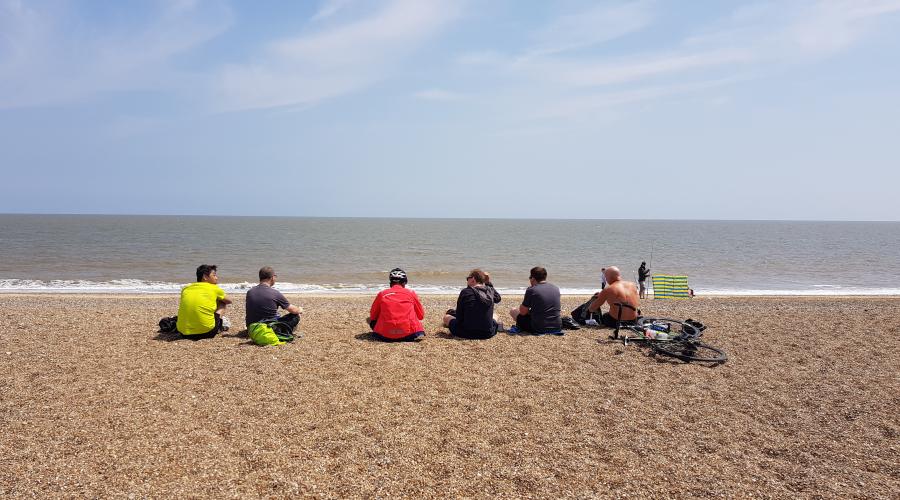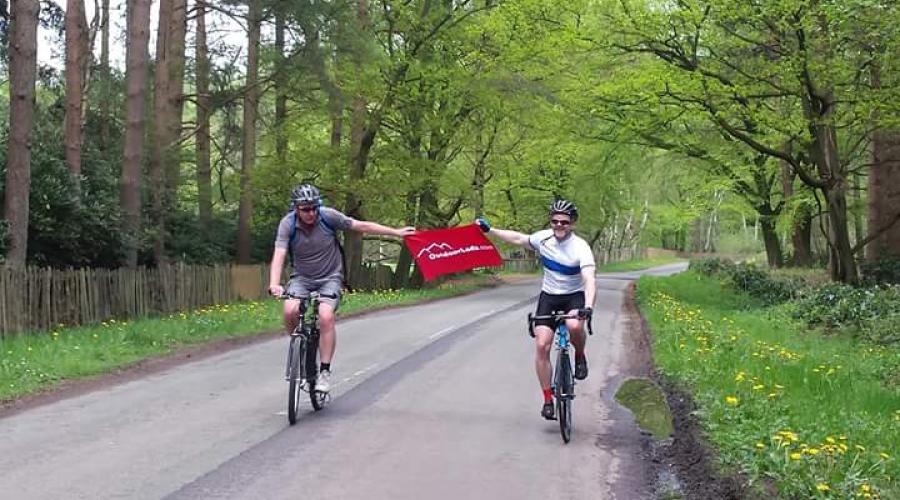 What to bring
Bike: a road bike or road hybrid
Helmet:  OutdoorLads requires you to wear one
Clothing: lightweight and layered, colourful and/or reflective clothing will make you more visible to other road users
Footwear: suitable for your bike and pedals
Gloves: cycle gloves help avoid blisters, and are good in the cold
Punctures: spare inner tube, bike tyre pump and tyre levers
Tools: any special tools that your bike needs
Small snacks: such as chocolate or energy bars
Plenty of water: in bottle/s on your bike or in a daysack/bladder
Medicines: if you have hay fever, diabetes, minor ailments etc.
Eye protection: avoid getting grit or insects in your eyes, sunglasses are OK if they are not made of glass and not too shaded
Sun cream: take care, even on overcast days
Bike lights: be seen and safe
Storage: small day-sack or a bag on your bike
Mobile Phone: keep it in a waterproof bag for use in emergencies
Food & drink
Please bring 2 water bottles pre filled, cycle or energy food to suit your needs.
A lunch and tea stop will be built into the ride so ample opportunity to eat and drink at the half way point.
Meeting & times
Jul 20 - am