Mountain biking in the city - Beginners Welcome
Gravel & Off Road (Trail) Biking
3 people attending
5 places left
12 km 3 hours
Mountain bike in Manchester!

We shall be riding the purpose built trail in Clayton Vale, next to the Sportcity velodrome.  This event is suitable for anyone who can ride their bike on a bumpy surface, so an excellent introduction into mountain biking.  Hybrid bikes and mountain bikes are both suitable, but unfortunately not road bikes.  We shall begin with a session in the skills zone where I will be happy to offer advice on riding roll-offs, steep descents, berms (banked corners) and 'pumping'.  We shall then enter the wooded valley where we will tackle the light blue, and dark blue bike trails which are about 4 and 5 km respectively. There is also a slightly longer red trail that offers more of a challenge.
OutdoorLads Events Calendars
You can now go directly to our events calendar pages by bookmarking the follow links:
Participation Statement
You MUST complete the Participation Statement at https://outdoorlads.events/CyclingParticipation in addition to booking your event space before attending a cycling event.
COVID-19 – IMPORTANT, Please read the following before you sign up to this event:
Anyone with COVID-19 symptoms, even if they are extremely mild, or who lives or is in a support bubble with someone showing symptoms, is asked not to attend. This is in line with the government's coronavirus advice.
You must also immediately self-isolate and not attend the event if you or someone in your household or support bubble shows coronavirus symptoms or tests positive. You can find the NHS self-isolation guidance here.
The main symptoms of COVID-19 are a high temperature, a new continuous cough, and a loss or change to your sense of taste and/or smell.
You may be subject to local lockdown restrictions, which you must fully comply with. Details of the location of these restrictions can be found here for England, Scotland, Wales, and Northern Ireland.   
We do not encourage car sharing to events during the pandemic. Please comply with the safety travel guidance for England, Wales, and Scotland. Face coverings should be worn on public transport.
OutdoorLads will support the tracing systems in place across the UK  and attendance at an OutdoorLads event is considered permission to use contact details for this purpose if requested by the appropriate authority.  
All are required to practice social distancing – staying 2m (not 1m) apart at all times, including the lunch stop. Remember: Face, Hands, Space.
Unfortunately, there won't be any planned pub / café stops en route or at the end, and please don't share sweets or snacks with others – we're sorry!
Please bring your own hand sanitising gel for your own use throughout the day. Use of face coverings is at your own choice, but please bring one with you just in case it's needed. Please bring any other PPE items required. Bring a disposable bag for any used PPE.
Members are advised to bring their own small first aid kit for personal use..
Be aware that opportunities for toilet stops may be minimal if facilities are closed.
Please, please cancel at your earliest opportunity if you are unable to attend or are unwell, so that we can allow others to take up these valuable event spaces.
Much as it's difficult - no handshakes or hugs!
COVID-19: Events Participation Statement
OutdoorLads draws your attention to the fact that travelling and being away from home increases the risk of receiving and transmitting Coronavirus, whilst it is present in the UK. You are likely to choose not to participate in OutdoorLads events whilst there is a risk of Coronavirus transmission. However, should you choose to participate in OutdoorLads events whilst the risk is present, you must be aware of and follow the law and government guidelines, both when travelling to and from events as well as when participating in events.
Please note that every person participating should be aware of (and accept) that those members perceived as 'in charge' or leading the event are not experts,  do not need to be experts, and are not regarded by OutdoorLads, or themselves as experts, but are amateurs with some experience in the event type and who are happy to impart their knowledge.  Any advice given should be considered with this in mind by the recipient.
By signing up to and attending an OutdoorLads event, you are confirming that you have read, understood and accept the content of this statement.
Please see our website for more information including an FAQ about our events.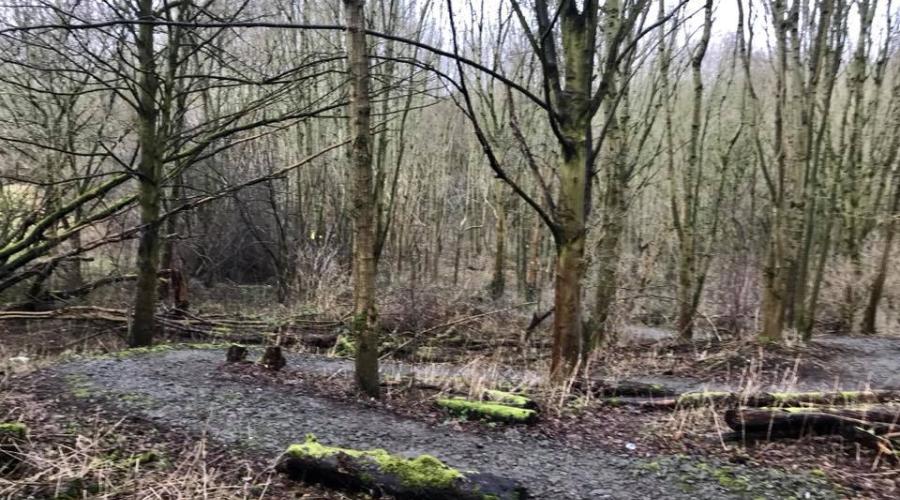 What to bring
Hand sanitiser and a face covering: whilst we are living with Covid-19, please bring your own to events to help keep everyone safe
Bike: a mountain bike or hybrid (no dedicated road bikes). Any bike that can cope with a few bumps and a gravel surface is fine.
Helmet:  OutdoorLads requires you to wear one
Clothing: lightweight and layered, shorts are great even in rain as they allow free movement of your legs. Avoid jeans, which are uncomfortable when wet, and baggy tracksuit bottoms, which can snag in the chain. Colourful and/or reflective clothing will make you more visible to other road users
Footwear: grippy soles if your bike has standard pedals
Gloves: cycle gloves help avoid blisters, and are good in the cold
Punctures: spare inner tube, bike tyre pump and tyre levers
Tools: any special tools that your bike needs
Small snacks: such as chocolate or energy bars
Plenty of water: in bottle/s on your bike or in a daysack/bladder
Medicines: if you have hay fever, diabetes, minor ailments etc.
Storage: small day-sack or a bag on your bike
Mobile Phone: keep it in a waterproof bag for use in emergencies
Food & drink
Please bring your own lunch and plenty of water.
Meeting & times
Jan 15 - am