3 people attending
7 places left
Min. 6hrs walk. Approx 17km & c.1,050m ascent
The Moel Eilio Horseshoe (with Foel Gron & Foel Goch) is just North-West of the main Snowdon range, but topping out at 726m it has a (slightly - fingers crossed) better chance of not being shrouded in cloud than it's more notorious neighbours and on a clear day provides a fantastic panorama of the Snowdon range, the Nantile ridge and the North-Western coastline of Wales and Anglesy beyond. 
Starting from Llanberis, the walk climbs steeply up the shoulder of Moel Eilio (726m) - the highest peak, to then follows the broad undulating ridge, ticking off Foel Gron (591m) and Foel Goch (605m)  before dropping to the Bwlch (col) of Maesgwm to follow a good path back to Llanberis, but with the option (depending on time, weather and inclination!) of adding in the far summit of Moel Cynghorion (674m) (out & back), making it roughly 17km and with around 1,050m of overall ascent!  
(All images copyright of Sieh - walk leader.)
IMPORTANT! - Participation Statement
You MUST complete a Participation Statement, in addition to booking your event space before attending an OutdoorLads event. You only need to complete this Participation Statement once, not for each event you attend. 
Anyone with COVID-19 symptoms, even if they are extremely mild, or who has recently tested positive for Covid-19, is asked not to attend.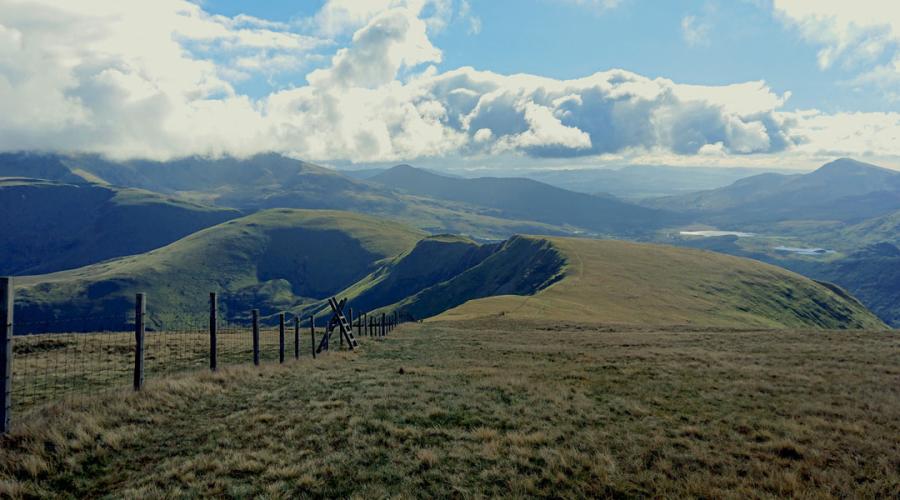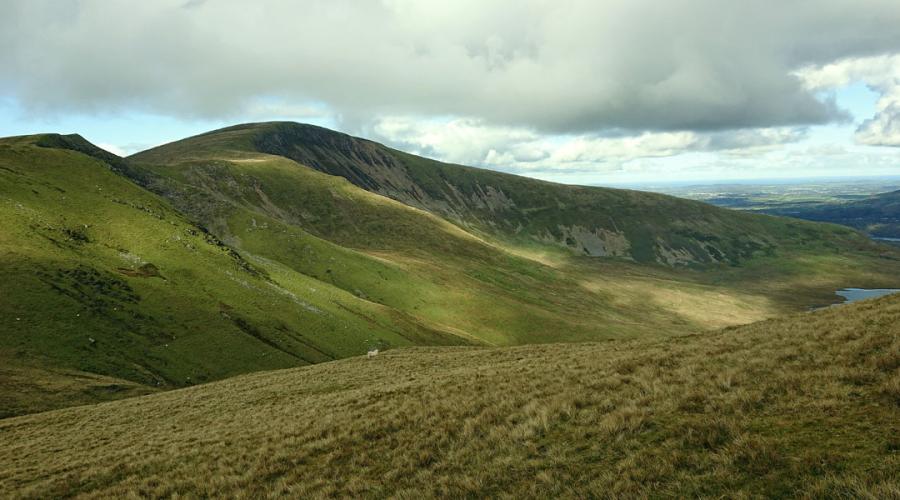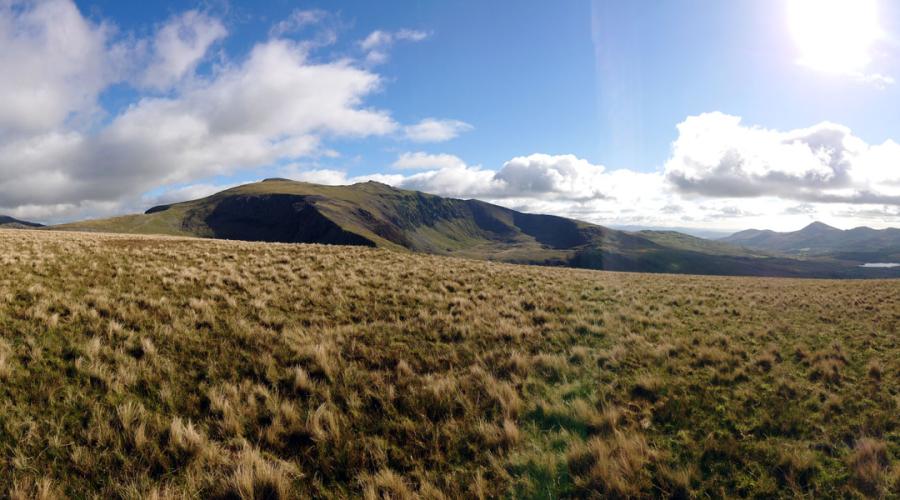 What to bring
This is a full mountain day - in Snowdonia; so the weather should hold no surprises! You will need sturdy, waterproof walking boots (not trainers). It may be summer but you may well need waterproofs (including trousers), Warm, layered clothing (to suit changing body temperature as we climb steeply and rest) and some spare layers too, along with hat or Cap (to stay warm, or shaded in sun) and it might even be worth throwing a pair of gloves in your bag too! But let's be optimistic and remember the sun-cream too!
Rucksack, with waterproof bags/drybags to keep everything dry - including a waterproof bag for your phone.
Don't forget walking Poles - if you have them and prefer to use them; there are some steep sections of ascent and descent. 
As well as food and water, don't forget any personal medication you may need during the day. 
If you're interested in map-reading & Navigating: OS Explorer OL17 (1:25,000) or Landranger 115 (1:50,000) cover the full walk.
Food & drink
Please bring enough food; lunch and snacks, as well as water (ideally 2Litres) for a full day on the hill, as we won't be passing anywhere suitable for buying food or drink once we start the walk.
Meeting & times
Jul 17 - am
Location
53.119524498117, -4.1231393689646