Mid-winter at Britain's Highest Hostel 2023
14 people attending
6 places left
Event booking closes on Jan 12 at 12:00:00
It's winter, and we will be walking in (hopefully) some snow. Summits will depend on availability of winter mountain leaders.
NB THIS EVENT IS IN A REMOTE LOCATION, APPROX 3.5 MILES FROM ROADS. YOU WILL BE EXPECTED TO CARRY EVERYTHING YOU NEED FOR THE WEEKEND, IN WHATEVER THE JANUARY WEATHER IS THROWING AT US, POSSIBLY IN THE DARK.
This hostel is in a magical location with stunning mountain views. It is sandwiched between two of Lakeland's most iconic Northern Fells. There is no phone signal at the hostel and, as it's off grid, no power points to charge any devices. It's a truly special place, and isn't the cheapest venue - but it is an incredible place to spend a couple of days. 
This is the middle of January - expect anything in terms of weather. But also expect a fab OutdoorLads weekend in a never to be forgotten location.
Attendees will be encouraged to meet at the nearest car park early afternoon on the Friday so we can walk in together as light fades. We will all have to take a share of the group's weekend supplies. You might take note of the snacks and drink on sale at the hostel to lighten your load - local ales, wines etc. See later for the hostel's own web-page. NB the hostel is cash only.
On arrival, we will settle into our rooms and get comfortable in the snug hostel. Well, it's snug downstairs with the fires. There is no heating in the bedrooms, but the duvets are thick, there are lots of blankets, and hot water bottles galore!
Friday night: we'll have usual ODL buffet. Bring something to share. Home cooked is great, but not compulsory. We'll have the briefing for the weekend once we're all there. If it's a clear night, we might go outside and observe the stars. With no light pollution, the skies should be crystal clear.
Saturday: After breakfast, included in the price, we will have a couple of walk options, subject to the available leaders. If conditions allow, we will aim for at least 1 summit. There is, of course, the option to relax at the hostel and enjoy its magical location. We will have dinner together on Saturday night (make sure your dietary requirements are up to date).
On Sunday, after breakfast, we will need to clean the hostel and pack our bags. We can walk back to the cars together then either do a short walk nearby and / or head into Threlkeld or Keswick for a pub lunch / mooch round.
Then, it's journeys home after tearful farewells!
Dogs: Sorry, but dogs are not allowed at Skiddaw House. 
Photos: Images taken by and used with permission from Dan Byrnes
IMPORTANT! - Participation Statement
You MUST complete a Participation Statement, in addition to booking your event space before attending an OutdoorLads event. You only need to complete this Participation Statement once, not for each event you attend. 
Anyone with COVID-19 symptoms, even if they are extremely mild, or who has recently tested positive for Covid-19, is asked not to attend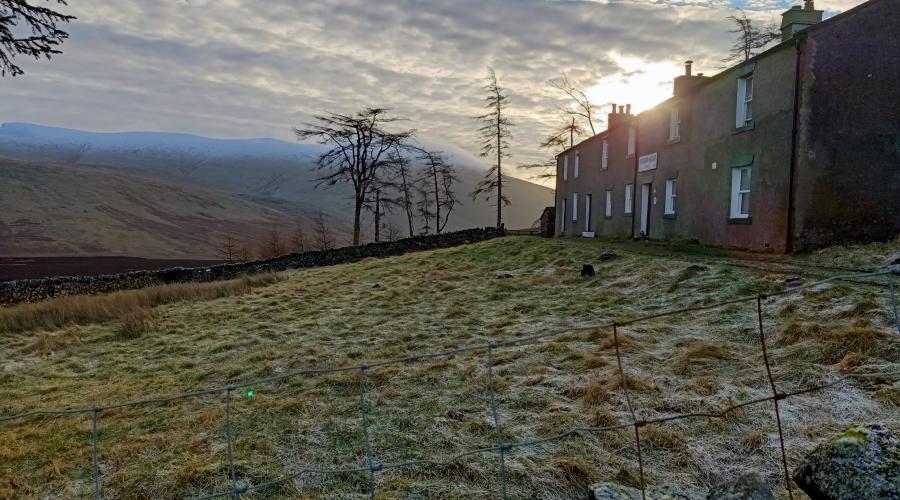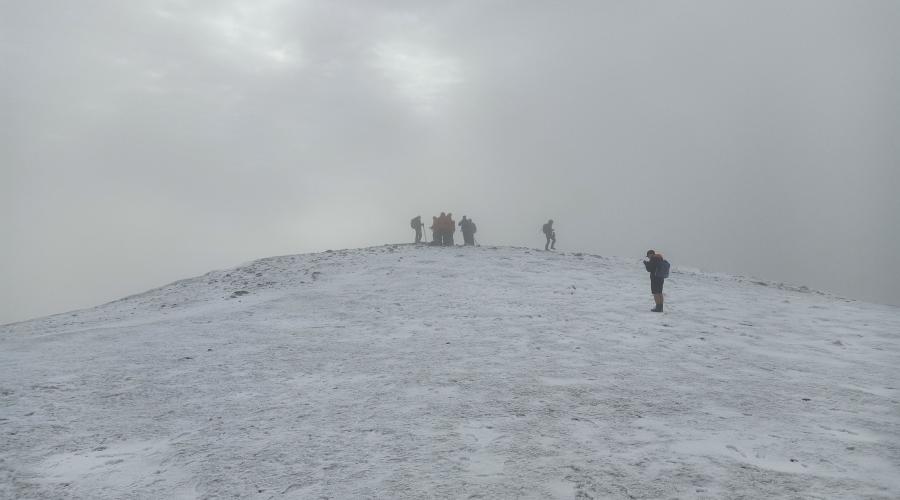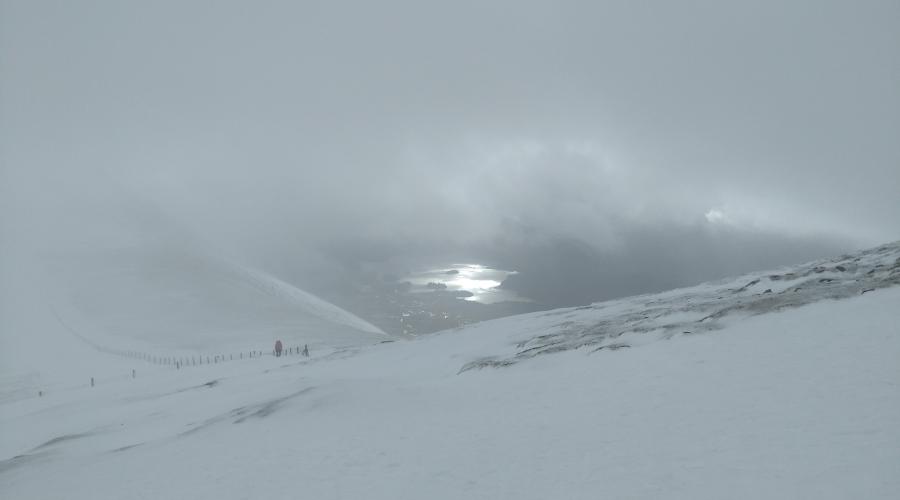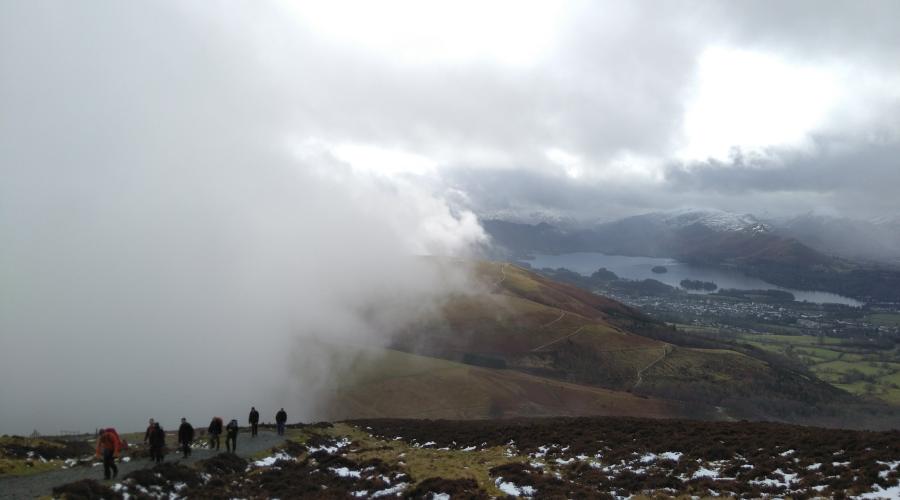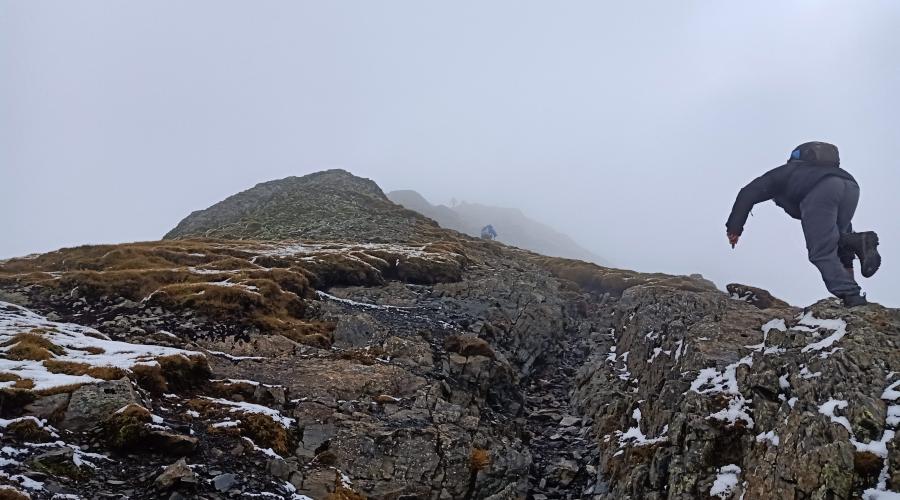 What to bring
All bedding is provided - including blankets and hot water bottles. You can hire a towel at the hostel, and buy others such as snacks, alcohol and some toiletries - please see the hostel's web-site for details (look under the food section of this ODL page).
Head Torch and spare batteries - for the walk in if we are short of day light.
Water: bring a water bottle, or hydration bladder, and flask is a good idea.
Medicines: Make sure you pack whatever medicines you need - and bring them on the walks
Day Rucksack: typically 20-30 litres, they are comfortable to wear and allow you to use your arms freely
Waterproof bags: keep spare clothing, electronics and anything else dry even when your rucksack leaks by using Ziploc type food bags or, better still, outdoor activity waterproof bags
Boots:  waterproof and breathable hiking boots with good ankle support
Gaiters: recommended
Socks: proper walking socks will keep your feet dry and help prevent blisters, and carry a spare, dry pair
Walking Poles: always optional, love them or hate them, but give them a try and decide for yourself
Layered clothing: lets you quickly adapt to changes in the weather and body temperature. Go for a base layer (vest or t-shirt) and a mid layer (a micro fleece or shirt) and in cooler weather add an outer layer (a windproof jacket or thick fleece). Spare layers are essential. Thermal layers advisable.
Trousers: no jeans as they become heavy and cold in the rain, breathable fabrics are more comfortable and dry and on warm days shorts are OK
Waterproof jacket & trousers: essential when hiking in all but the calmest of weather, breathable fabrics are more comfortable and dry.
Gloves: Windproof, or better still, waterproof gloves are the best choice, bring a spare pair if expecting rain or snow. 
Hat or cap: stay warm in winter 
Sunglasses: for any sunny day, even in winter
Snacks: bring biscuits, energy bars, gels, bananas, chocolate or dried fruit for example and put them somewhere easy to get hold of
Lunch: bring a packed lunch unless otherwise stated
Emergency equipment: the walk leader will bring any emergency equipment required for the group, but you are welcome to bring any that you have, such as additional high energy food, a survival bag, a whistle, a medical kit, a torch and something to make fire (either storm proof matches or a firelighter)
Map and compass: the walk leader will have these, but if you like map reading or want to develop your skills, bring yours along. OS sheets OL4 and 5.
Mobile Phone: keep it in a waterproof bag for use in emergencies, and a spare battery/charger is a good idea. Note: there are no power sockets to charge any devices.
Food & drink
You will need to bring something for the Friday night buffet - home made is fab, but not compulsory! Bring your own lunches, snacks and drink. There is a shop at the hostel - see https://www.yha.org.uk/hostel/yha-skiddaw-bunkhouse for more details about what they sell. It is useful to buy bulky stuff like alcohol there rather than carry wine or beer in. 
Dinner Saturday night is provided, as are breakfasts both days. There isn't a fridge to store food, but it'll be chilly!!
Tea, coffee, milk is provided.
Meeting & times
Jan 13 - pm