The Magnificent Mamores / Na Mamores eireachdail
5 people attending
11 places left
A weekend of mountaineering
The Mamores, West Highlands - 3 nights
Travel to the West Highlands and join us as we take on the Mamores, a collection of mountains that may be squeezed between the shadow of Ben Nevis and the world famous Glen Coe but are giants in their own right.
Every mountain day out is driven by the weather forecast but our aim is to have a couple of days taking on the Mamores, these being a short drive east towards Kinlochleven, as they are often missed out by those taking on the more well known mountains in the neighbourhood.
We are based at the Alex MacIntyre hut, this is jointly owned by Mountaineering Scotland and the BMC for the use of walking and climbing groups.  For those uninitiated with mountain huts, you will need to bring your sleeping bag as all beds are simply a mattress - a couple of the bedrooms are set up with alpine sleeping platforms so you may get well acquainted with other attendees.
Please note this is a mountaineering weekend and that low level options are not planned.
Dogs: This event is not suitable for dogs.
Photos by AMD
IMPORTANT! - Participation Statement
You MUST complete a Participation Statement in addition to booking your event space before attending an OutdoorLads event. You only need to complete this Participation Statement once, not for each event you attend.
COVID-19 – IMPORTANT, Please read the following before you sign up to this event:
Anyone with COVID-19 symptoms, even if they are extremely mild, or who lives or is in a support bubble with someone showing symptoms, is asked not to attend. This is in line with the

government's coronavirus advice.

You must also immediately self-isolate and not attend the event if you or someone in your household or support bubble shows coronavirus symptoms or tests positive. You can find the

NHS self-isolation guidance here.

OutdoorLads' Covid-19 Policy for hostel and BIG events applies to this event.

On arrival, we will need to see evidence that you are fully vaccinated, or have registered a negative lateral flow test in the last 48 hours, or have Covid-19 antibodies. Evidence of this can be obtained via the NHS App in England, with equivalent schemes available in Wales and Scotland. Our full policy and more details can be found here.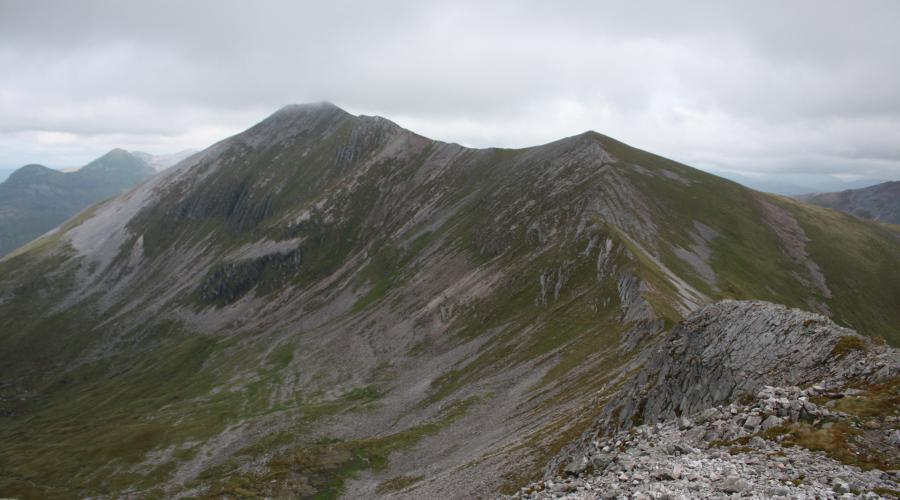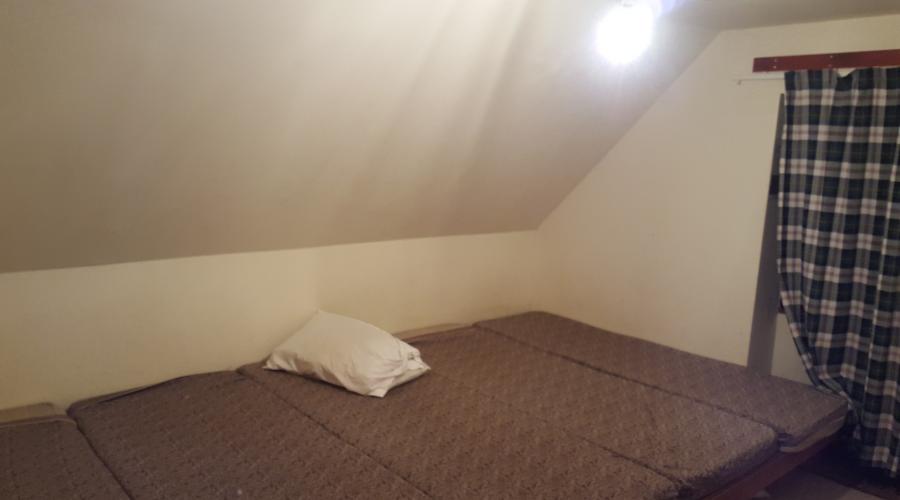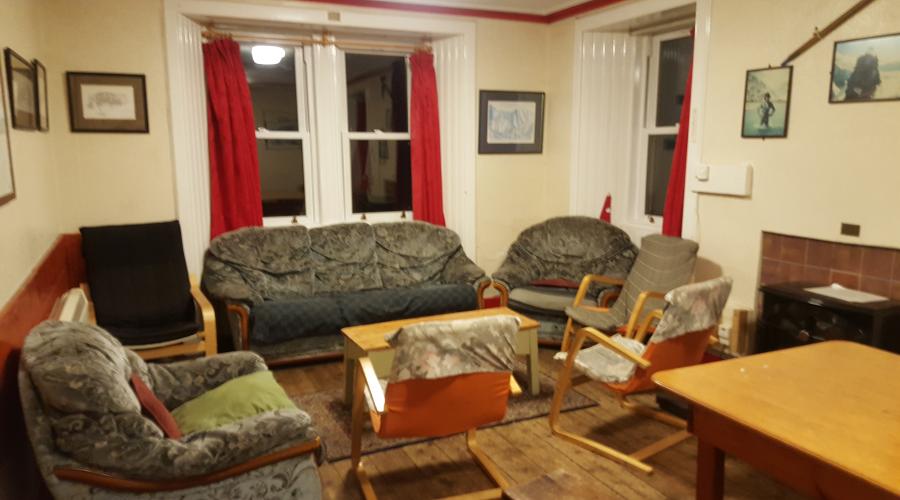 What to bring
The main activity planned for the weekend is to do mountaineering, suitable mountain boots are a must along with clothing for any weather. Packing additional layers is recommended as average daytime temperatures can have dropped to around freezing point in late October. Snow is unusual however ice is possible.
Boots:  Hiking boots are arguably the most essential piece of kit when hiking just about anywhere.  Walker's should make sure that their boots are both waterproof and breathable, and provide good ankle support. 
Socks: A good comfy pair of walking socks is essential really; they keep your feet warm and drier than normal socks.
Gaiters:  Gaiters attach to the bottom of walking boots and extend to just under the knee.  They provide waterproofing for the bottom half of the leg.  They are not essential to have but you will feel the difference if you have them when walking through muddy or boggy ground - which is almost guaranteed in Scotland - as well as keeping the snow from entering your boots.
Walking Trousers:  You should have a suitable pair of trousers for walking in, ideally you should have a pair of winter trousers that will keep your legs warm - the standard walking trouser is normally of thinner material which will get cold quickly. Alternatively you could wear leggings underneath your trousers.
Waterproof Trousers:  Waterproof trousers are essential in case of wet weather. They are also good to be worn as a second layer as they can act as a windproof barrier, keeping the legs warm. 
Base Layer: A breathable base layer should be chosen in order to let sweat escape from the body.  This could be a cheaper sports top or you could go top of the range with a merino top, as cotton T-Shirts can become damp and uncomfortable when climbing a mountain.
Other Layers: On top of your base layer, you can have a variety of options such as a micro fleece or a fleece jacket.  Having one or two additional layers gives you flexibility when the weather is changeable – the more layers, the more flexible you can be in adapting to the weather.
Waterproof Jacket:  A good waterproof jacket is one of the most important pieces of kit you will require when hiking.  Walkers should look for a jacket that is both waterproof and breathable in order for them to be protected from sweat.  Materials such as Gore-tex are often the best choices but they can be expensive unless you shop sensibly, don't forget your OutdoorLads discount for Full Members at Cotswold outlets.
Hat: As most heat is lost through the head a good hat is essential. 
Gloves: Gloves are essential, windproof or better still waterproof gloves are the best choice. And if you have a spare pair bring them too.
Rucksack: A good Rucksack that is comfortable to wear is essential, and required to carry both food and equipment.  Day sacks should have a capacity of around 30 litres.  As an option you could store your items in waterproof bags inside just in-case or ensure the bag has a waterproof bag to pull over the top.
Emergency Equipment: The leader of the group will normally carry some emergency items, but you are welcome to bring your own such as spare energy food, survival bag, personal first aid kit, head torch and a whistle.  It is not essential that you bring all or any of these items but it will do no harm if you do bring.
Map & Compass: If you want to learn to be a leader or you just like to know where you are, then you can bring a map that covers the area.  If you are not sure which map to bring, just message the leader.  It is best to bring your map either in a map case or purchase maps which are waterproof.
Mobile Phone: If you choose to bring your phone, then you are well advised to buy a waterproof bag or if that is not possible a simple food/freezer bag will suffice.
A couple of heavy duty bin bags.
Food & drink
Friday evening - please bring an item for the buffet
Please be imaginative with what you bring, a dozen pizzas may not be an ideal start to the weekend.
Saturday & Sunday breakfast and dinner along with Monday breakfast are included in the event cost.
Saturday & Sunday lunch - you will need to bring with you.
Tea & coffee is provided at the hut over the weekend.
Shopping - food shopping locally is limited with Onich stores along the road and a small Co-op in South Ballachulish.  If coming from the south the closest large supermarkets are Asda and Morrisons in Dumbarton, otherwise there is a Morrisons in Fort William.
Meeting & times
Oct 22 - pm
Location
56.700444101823, -5.1938358078836