20 people attending
0 places left
1 person waitlisted
15.5 km or 9.5 miles, 5 hours
Lyme Park is a country estate and deer park near Disley in Cheshire. The walk will pass along the Gritstone trail, passing the house and on to the moors behind the property. We will then follow the North Cheshire Way passing by the Cage, once used as a hunting lodge, on our return to the start point.
Join OutdoorLads for a circular winter walk from Disley to Lyme Park. We will walk from Disley through surrounding countryside and to Lyme Park. Lyme Park is a country estate and deer park near Disley in Cheshire. The house and estate were given to the National Trust in 1946 and since then it has become a popular attraction for locals and tourists alike. Within the park we will pass by The Cage, which was originally a hunting lodge and was later used as a park-keeper's cottage and as a lock-up for prisoners. Then on past the house to our lunch stop in the Timber Yard. We will then follow a different route back through the park and back to Disley for an optional pint at a local pub.
On our walk we will visit varied points of interest, including:
Lyme Park

The Gritstone Trail

The Cage (former hunting lodge)

Bow Stones

Paddock Cottage
IMPORTANT! - Participation Statement
You MUST complete a Participation Statement, in addition to booking your event space before attending an OutdoorLads event. You only need to complete this Participation Statement once, not for each event you attend. 
Anyone with COVID-19 symptoms, even if they are extremely mild, or who has recently tested positive for Covid-19, is asked not to attend.
Image credits: All images for this event were taken by an OutdoorLads member and are used here with permission.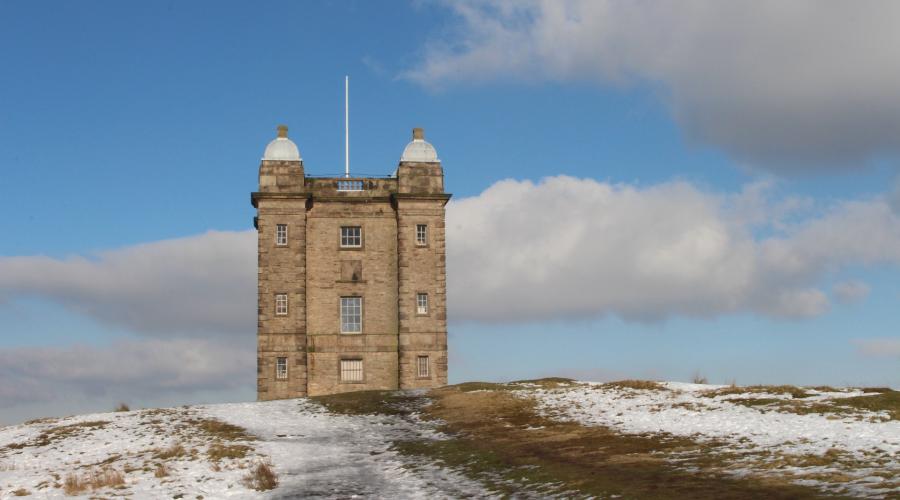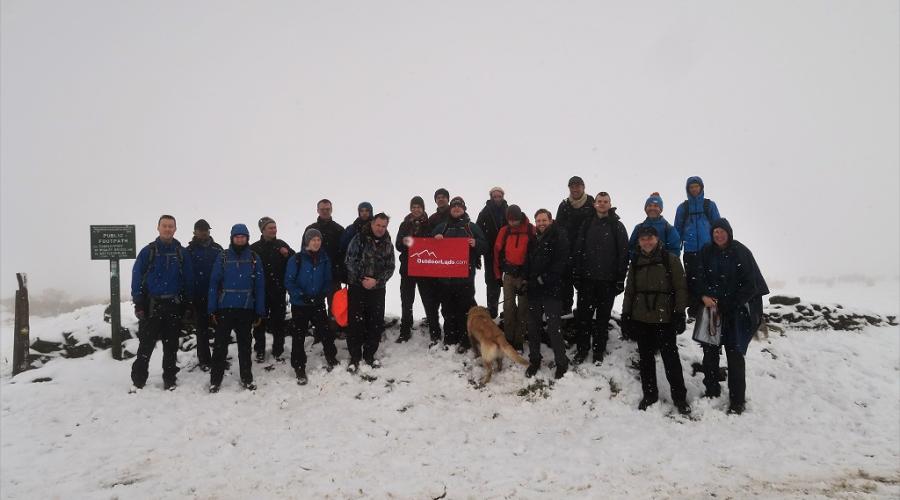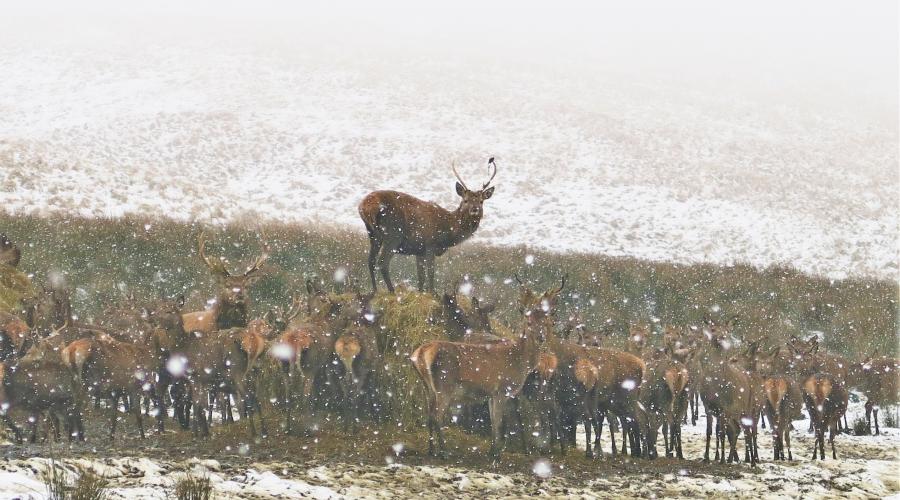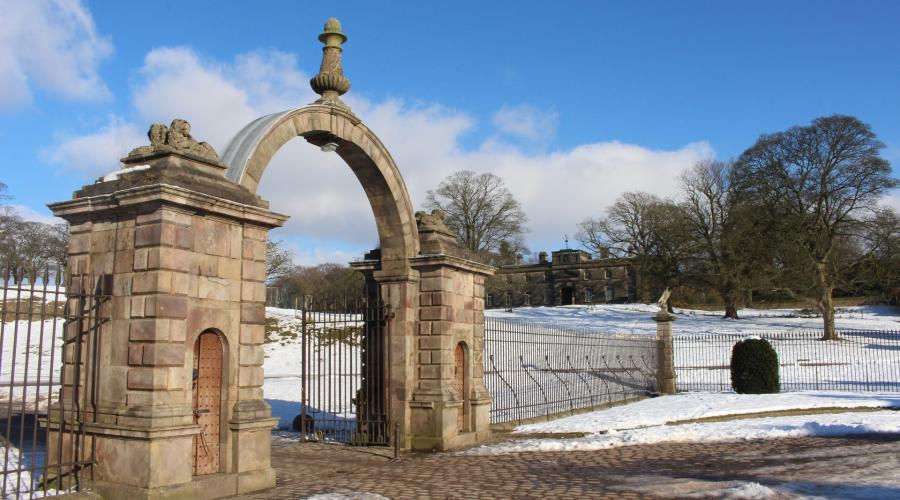 What to bring
Boots:  Hiking boots are arguably the most essential piece of kit when hiking just about anywhere.  Walker's should make sure that their boots are both waterproof and breathable, and provide good ankle support.  Boots should also be in good condition.
Socks: A good comfy pair of walking socks is essential really; they keep your feet warm and drier than normal socks.
Gaiters:  Gaiters attach to the bottom of walking boots and extend to just under the knee.  They provide waterproofing for the bottom half of the leg.  They are not essential to have but you will feel the difference if you have them.
Walking Trousers:  You should have a suitable pair of trousers for walking in, jeans are not suitable as they take on water when wet and will make you cold.  The same goes for jogging pants/tracksuit clothing.  You would be best advised to get a pair of comfy walking trousers from one of the many outdoor equipment outlets (Cotswold, Blacks etc)
Waterproof Trousers:  Waterproof trousers are essential in case of wet weather. They are also good to be worn when it is not raining as they can act as a windproof barrier, which keeps the legs warm. Waterproof trousers should be breathable, so be sure to check that as when it's raining on a warm day – you can get wet legs from sweat on the inside if they are not breathable.
Base Layer: A breathable base layer should be chosen in order to let sweat escape from the body.  This should ideally consist of a breathable synthetic, specially designed fabric, though a cotton T-Shirt is sufficient.
Other Layers: On top of your base layer, you can have a variety of options such as a micro fleece, a fleece jacket or a rugby/sports top can sometimes be good.  Having one or two additional layers gives you flexibility when the weather is changeable – the more layers, the more flexible you can be in adapting to the weather.
Waterproof Jacket:  A good waterproof jacket is one of the most important pieces of kit you will require when hiking.  Walkers should look for a jacket that is both waterproof and breathable in order for them to be protected from sweat.  Materials such as Gore-tex are often the best choices but they can be expensive unless you shop sensibly, don't forget your OutdoorLads discount for Full Members at Cotswold outlets.
Hat: As most heat is lost through the head a good hat is essential. 
Gloves: Gloves are essential in the colder months, windproof or better still waterproof gloves are the best choice.
Rucksack: A good Rucksack that is comfortable to wear is essential, and required to carry both food and equipment.  Day sacks should have a capacity of around 30 litres.  As an option you could store your items in waterproof bags inside just in-case or ensure the bag has a waterproof bag to pull over the top.
Mobile Phone: If you choose to bring your phone, then you are well advised to buy a waterproof bag or if that is not possible a simple food/freezer bag will suffice.
Food & drink
There is a cafe at Lyme Park, however I cannot guanantee that it will be open. I would therefore recommend that you bring a packed lunch.
Meeting & times
Jan 29 - am